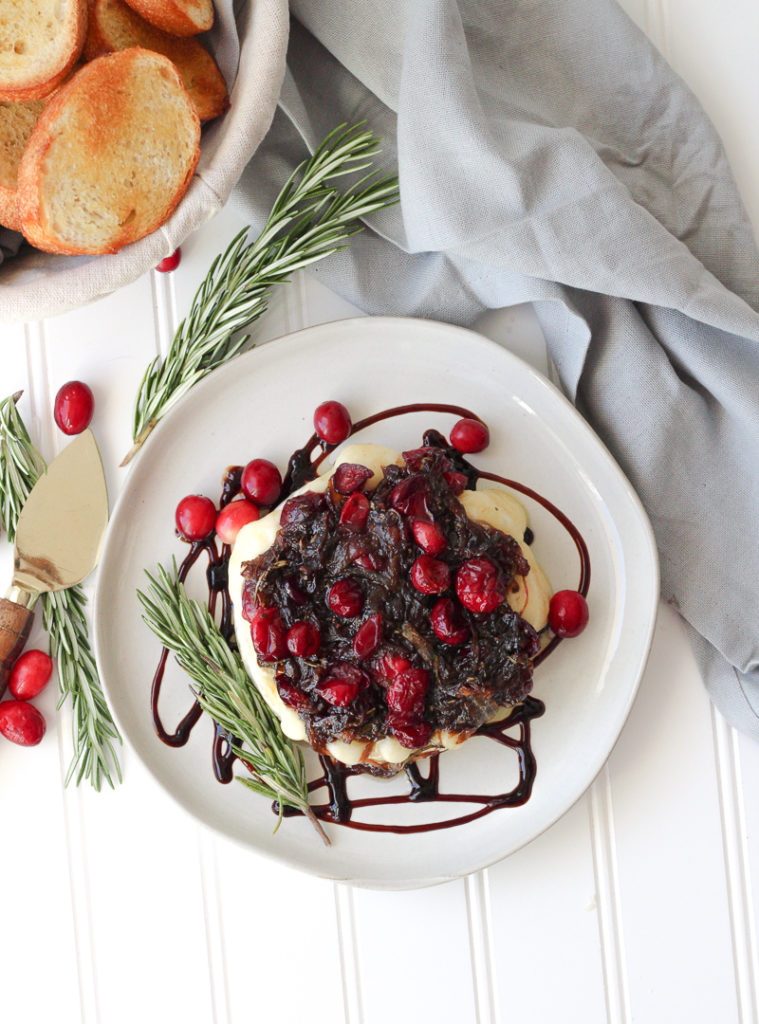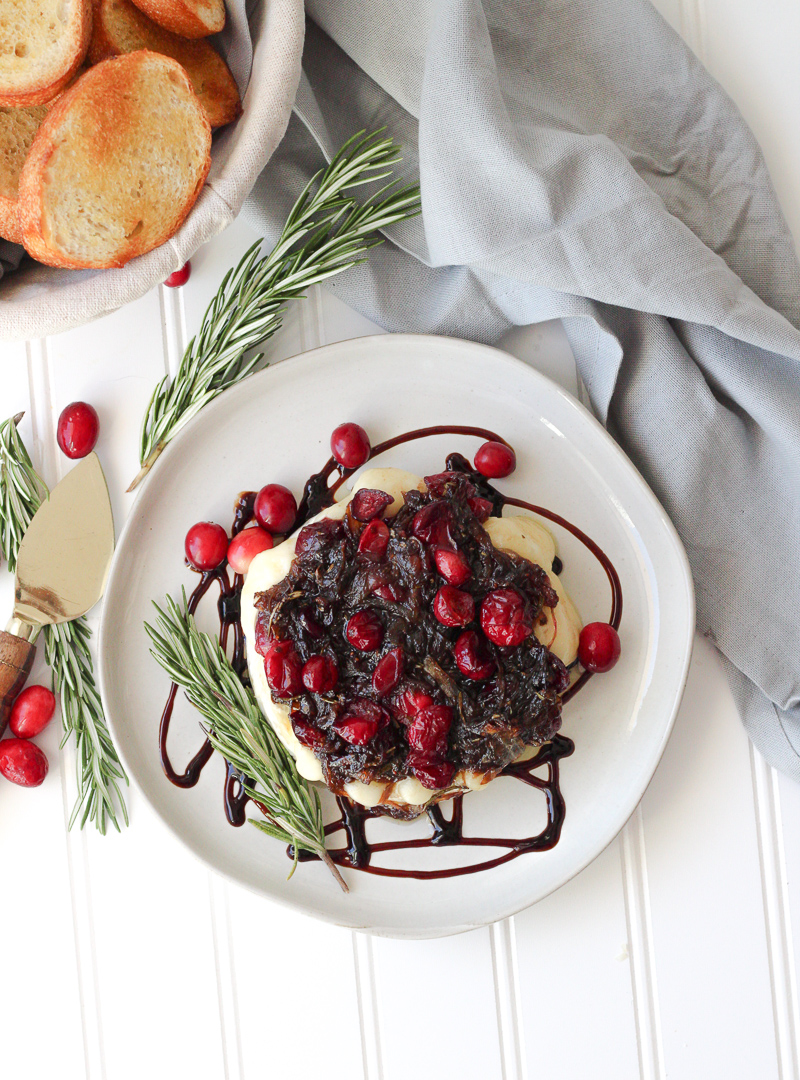 Warm cranberry and onion brie
Ingredients
1 wheel brie
1 tablespoon olive oil
1 small onion or shallot, thinly sliced
¼ teaspoon salt
2 teaspoons balsamic vinegar
1 tablespoon rosemary, chopped
1 tablespoon maple syrup
½ cup cranberries (fresh or frozen is fine)
Balsamic glaze (optional)
Instructions
Preheat oven to 400.
Place brie on a small oven-safe plate or baking sheet. Loosely cover with foil and bake for 10 minutes.
While brie is in the oven, heat oil in a small saucepan over medium heat. Add onion and salt and let cook for 10-12 minutes until onions are soft and starting to caramelize.
Add balsamic vinegar, rosemary and maple syrup and let cook for an additional 5 minutes.
Add cranberries and let cook until they soften and start to break down, about 5 minutes. Turn off heat.
Pour cranberry mixture on top of brie (it will be out of the oven now). It's okay if some of it falls down the side, but you want most of it on top.
Put brie back in oven and bake for 10 minutes.
Drizzle balsamic glaze and serve warm with crackers, crostini or cut vegetables.
https://www.onegirlonekitchen.com/warm-cranberry-and-onion-brie/
I keep meaning to throw a fancy holiday party, but it just never seems to happen. I'm the first to admit that I prefer a more casual vibe when it comes to hosting parties, but I love the idea of doing something a little fancy this time of year. 
…