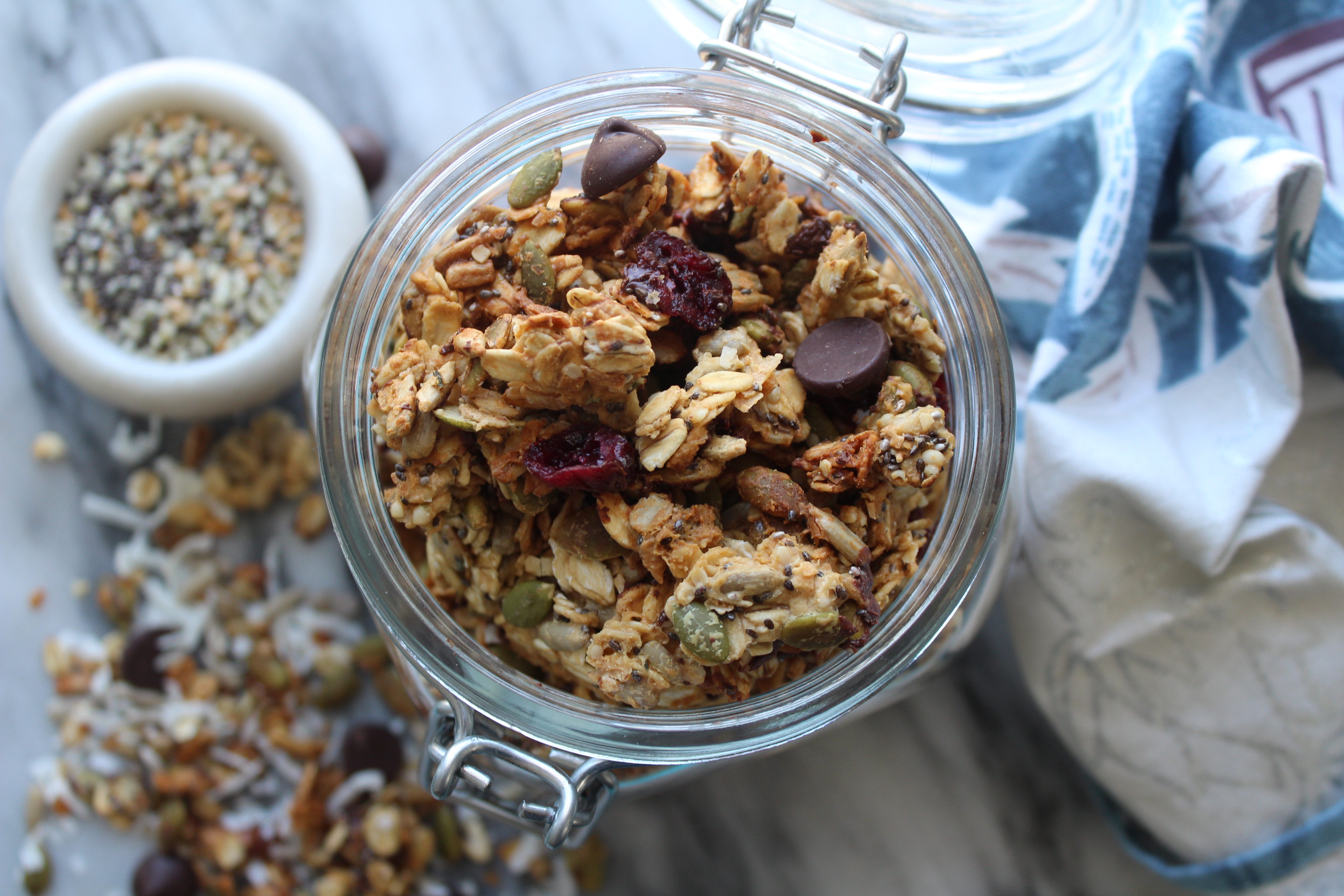 Hi hi! Welcome to Cooking for One - my not-so-original series that I am now starting. Small batch recipes perfect for one (sometimes two).
Very little makes me happier than cooking for my family and friends. I love sharing food! Alas, most of the time I'm just cooking for little ol' me. And little ol' me does not need enough food for 4-6 people. Seriously. As much as I love leftovers, I really don't need that much food sitting around at any given time (mainly because I WILL eat it all and then WILL have to buy all new jeans).
This series felt natural to me because I'm a single working girl living on my own, but cooking for one isn't just about us single kids. I think everyone has those days when they find themselves needing some scaled down recipes. Whether your on your own for the night, trying to save money or just don't need a dish to serve 4-6, I'm here for you. Expect easy dinners, baked goods, snacks and more.
Actually! I want to hear from you - what are some of your favorite dishes you would love to see scaled down? Tell me!!
I wanted to kick things off with granola because it's one of those dishes that I never want a ton of laying around. I love granola, but in small quantities and generally only for a day or two. I'm a brat and go through a lot of phases where I love something for a few days and then never want to see it again for months.
It's fine. It's normal. My family isn't annoyed with me or anything.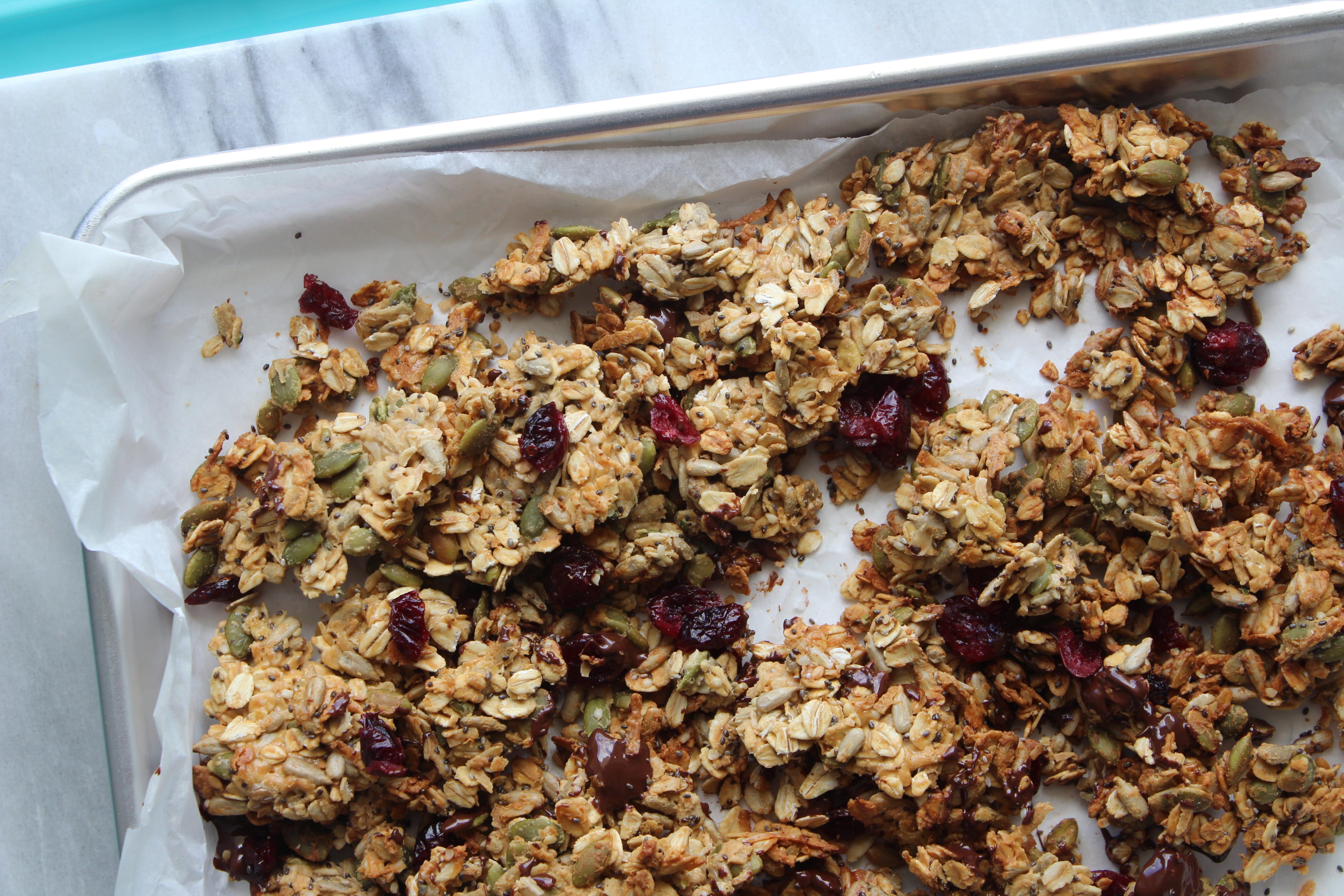 So this granola! Love this stuff. Like most granolas, this recipe is very customizable so feel free to switch things up. I don't do nuts so mine is more seed-heavy, but you can swap out that ½ cup for almonds or any other nut you fancy. And it should go without saying that the sunflower seed butter could definitely be peanut butter. Duh.
ALSO. Yes, I definitely did put sweetened condensed milk in this. Why? I don't really have a reason other than the fact that sweetened condensed milk is a GIFT and when you're making a small batch of granola I think you deserve it.
(Okay, it also helps everything stick together blah blah blah.)
The recipe makes about a cup and a half of granola, which I think is perfect. It allows for some immediate snacking right after you make it and a quick bowl with yogurt and berries, with enough leftover to top a scoop or two of ice cream. It'll last for a week in an air tight container, but I really hope you finish it before that.
Did....did I mention the sweetened condensed milk??
This small batch granola is sweet and clumpy and just the way I want my granola to be. Which is perfect, because I only made enough for me.
Enjoy!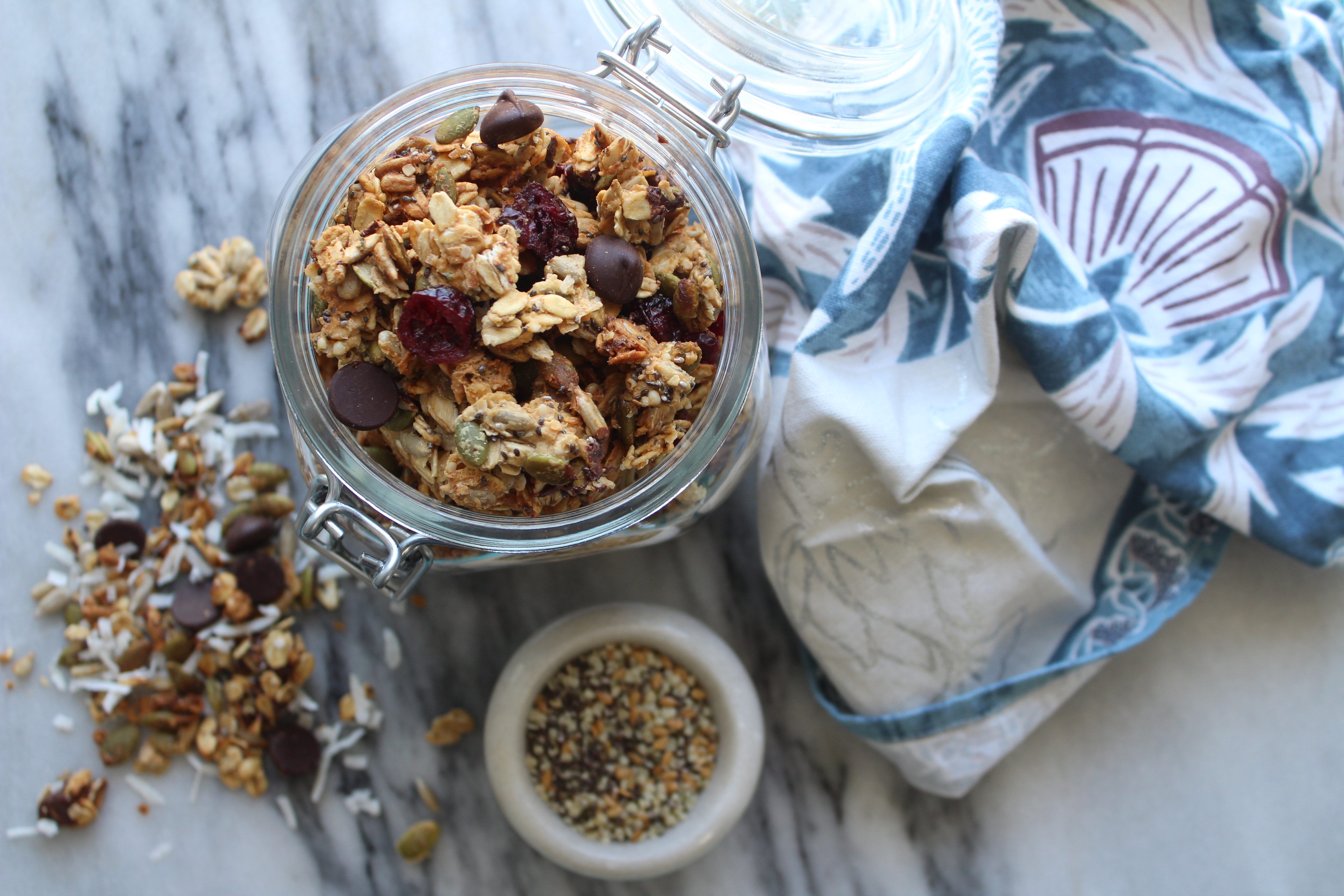 Print
Cooking for one: Small batch granola
---
Total Time:

30 minutes

Yield:

~1 ½ cups
¾ cup

rolled oats

¼ cup

sunflower seeds

¼ cup

pepitas

2 tablespoons

unsweetened coconut

1 tablespoon

chia seeds (see note)

1 tablespoon

hemp hearts (see note)

1 ½ tablespoons

coconut oil

1 tablespoon

sweetened condensed milk

1 tablespoon

sunflower seed butter

2 tablespoons

dried cranberries

2 tablespoons

dark chocolate chips
---
Instructions
Preheat oven to 350. Line a baking sheet with parchment paper and set aside.
Combine rolled oats, sunflower seeds, pepitas, coconut, chia seeds and hemp hearts in a small bowl.
In another bowl, whisk together coconut oil, sweetened condensed milk and sunflower seed butter. Add wet ingredients to dry and mix to combine.
Spread mixture out in an even layer on baking sheet and bake for 15 minutes.
Remove from oven, toss gently, sprinkle with dried cranberries and bake for an additional 5 minutes.
Remove from oven, sprinkle with chocolate chips and then let cool completely. Break apart into desired-sized chunks and store in an airtight container.
Notes
The chia seeds and hemp hearts are optional but I love the little texture they add. If you don't have them or aren't into them you can definitely leave out!
Obviously you can scale this recipe up if you need more than a couple of servings.
If you follow the basic ratios you can mix and match with any seeds, nuts, dried fruit, etc. you want. I would keep the ¾ cup oats to ensure maximum clumpiness though.
Speaking of, the secret to clumpy granola here is not touching it when it comes out of the oven. Let it cool before breaking it up!
Prep Time:

10 minutes

Cook Time:

20 minutes