Hello! Thanks for stopping by my little part of the internet.
Inspired by my family, friends, old episodes of Barefoot Contessa and more, nothing makes me happier than creating something from (mostly) scratch. Even as a single person just cooking for myself.
Like many millennials in corporate America, I spend my days sitting at my computer on calls. (So. Many. Calls.) But I have a passion for food, and I want to share it!
In some ways, cooking for one can be even more stressful than cooking for a crowd. As a solo cook, your regular go-to pans are probably too big, ingredients are sold in larger-than-you-need quantities at the grocery store and do you really want to turn on the oven for a handful of green beans?!
That's where I (hopefully) come in! Here, you'll not only find new recipes for single-serve and small batch dishes, but also my tips for a meal plan for one, creative ways to repurpose next day leftovers and those dishes that I actually think ARE worth making in large batches (hello chili!) even if you are just cooking for one or two.
Everyone deserves good food!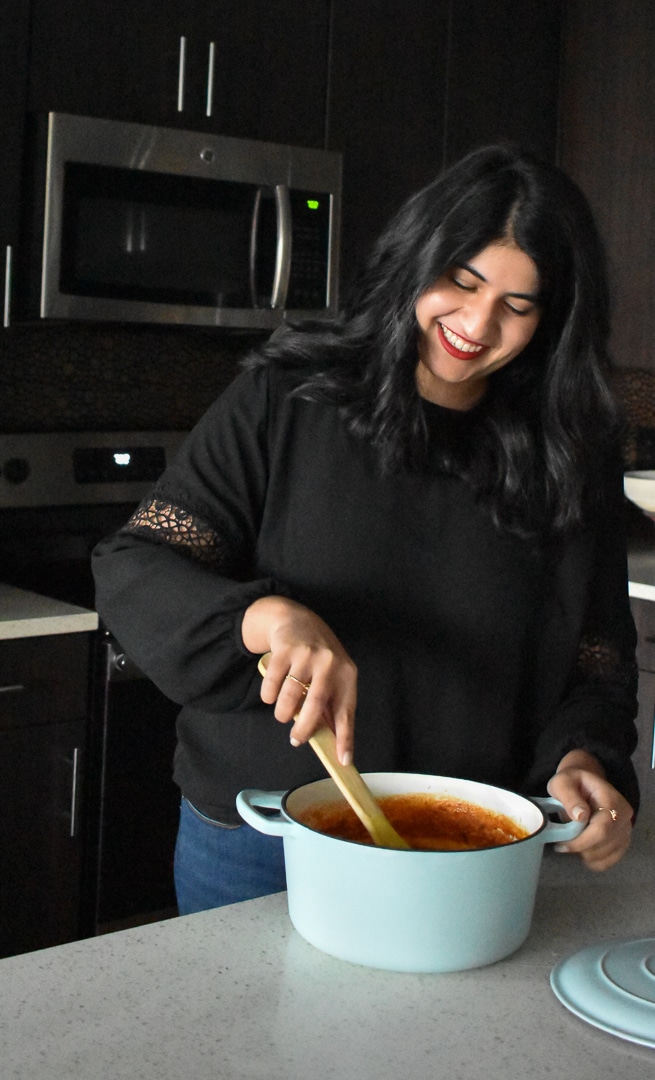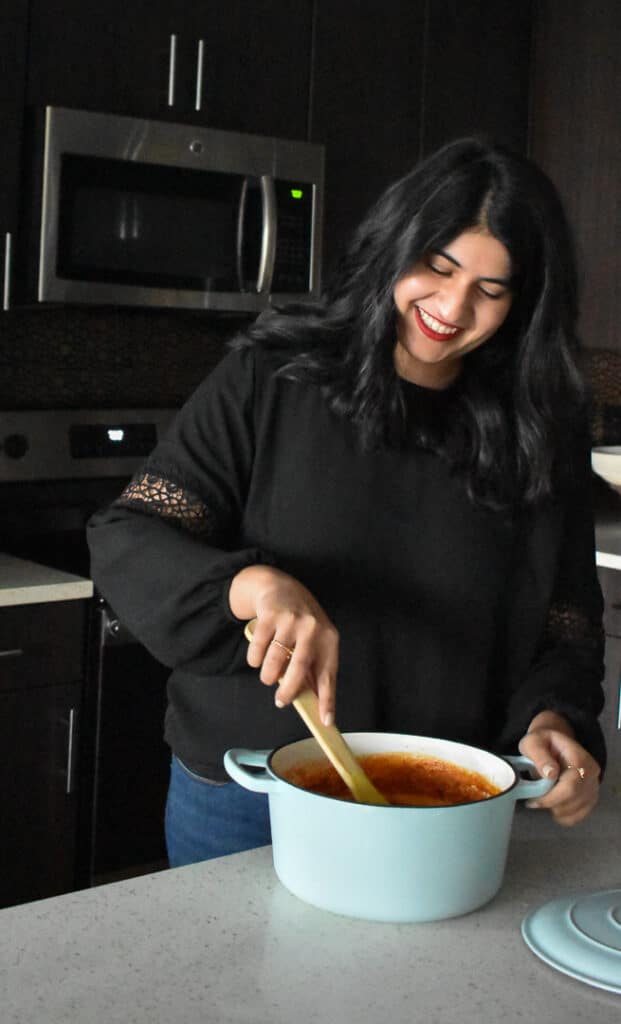 I believe food is, and should be, flexible. A homemade meal shouldn't be stressful, even when the rest of your day is. I want to be your guiding voice on those crazy busy days when you can't imagine spending a minute in the kitchen, but you still want something incredible on the table.
And hey, some days that voice might tell you get takeout. THAT'S FINE. We're flexible, remember?!
So what will you find here?
I'm all about simple, delicious meals that are fun to make and easy to pull together...even if you think you don't have everything you need. Have green onions instead of cilantro? That's fine! Ran out of chicken stock? Honestly, water is probably fine. Got a craving for chicken pot pie, but trying to cut down on meat? I've got ideas for easy ways to swap out ingredients to make things work for you.
And whenever I can, I'll give you options for other recipes to use up leftover ingredients (no food waste here!), share other dishes to round out a meal and tell you how to prep and store as needed.
From easy dinner ideas to small-batch meals to vegetarian recipes - I've got you!
Oh, and let's talk about the kitchen real quick
Ironically, for one girl in one kitchen I've actually cooked in A LOT of kitchens in my day. From the childhood kitchens I learned to cook in, to the tiny NYC apartment with only two working burners to an oven that refused to go above 350....I've cooked in them all. I might not be a professional, but I know my way around the kitchen. Pretty much any kitchen.
So, when I say nothing should hold you back from making amazing easy meals if that's what you want to do, I mean it with my entire heart. If there is a will there is a way, and if you've made it this far on this page you're probably halfway there already.
First time here? Check these out:
Questions? Feel free to reach me at [email protected]. You can also find me on Instagram @onegirlonekitchen.
Enjoy!
P.S. When I started this blog, I wasn't as focused on single-serve meals. I am really proud of the recipes I've posted here though, so you may come across some "larger batch" dishes on some of my blog posts. If there is one you are interested in having scaled down, let me know and I'll test it out!