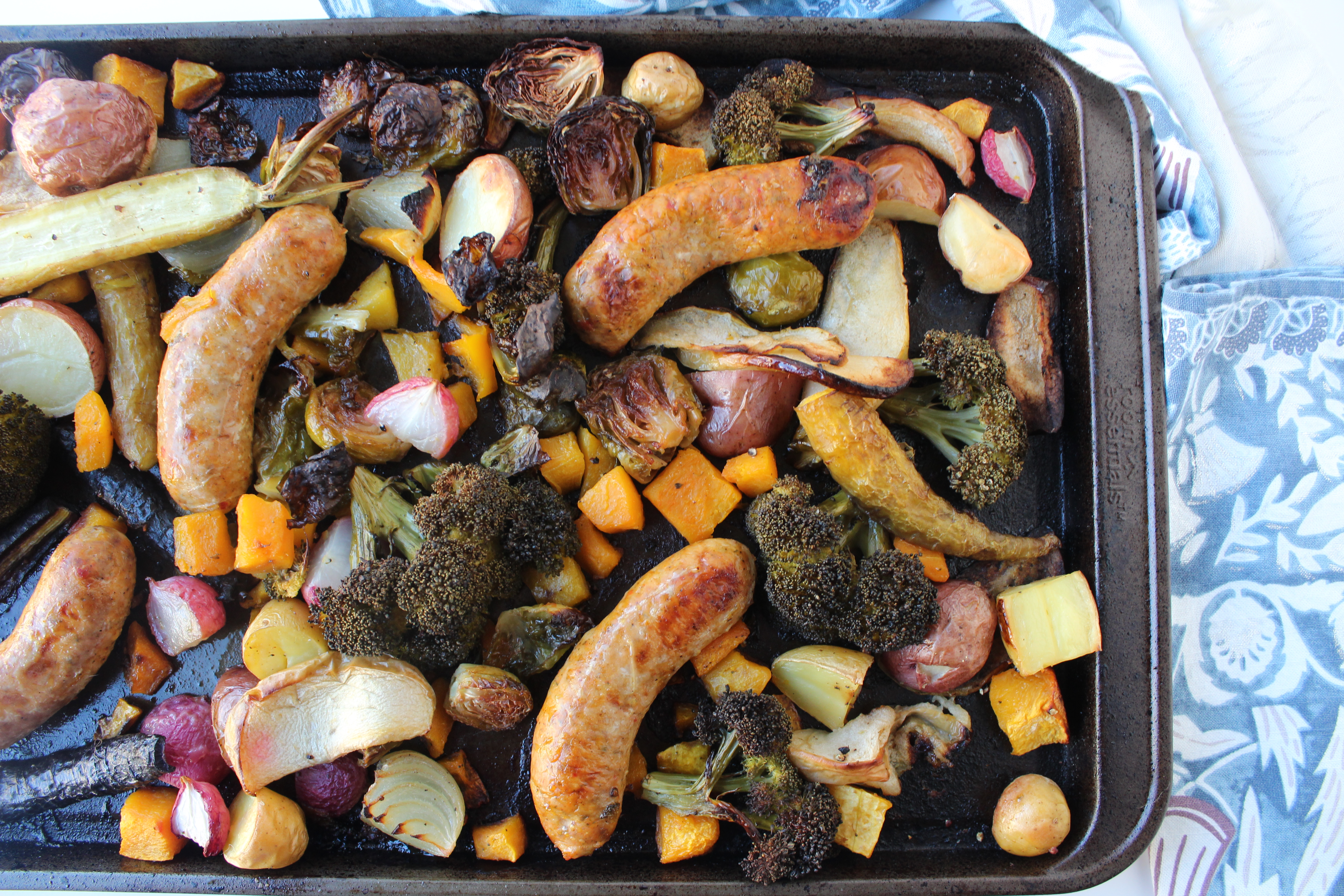 There's something really special about putting a bunch of food on a pan, throwing it in the oven and then calling it dinner less than an hour later.
Even better when it's kind of a "clean out the fridge no-recipe recipe" situation, yes?
I've had a love affair with my oven since I was a kid (I started baking at a fairly young age) and roasting is hands-down my favorite way to cook vegetables – and sometimes the only way I'll eat them.
I mean, I'm pretty adult-like but if you try to get me to eat a steamed vegetable I WILL throw a tantrum (unless they're in a smoothie, of course). Roasting is how I learned to love brussel sprouts, eat broccoli by the bowlfuls and actually enjoy eggplant – my least favorite food on the planet (cue my parents fainting).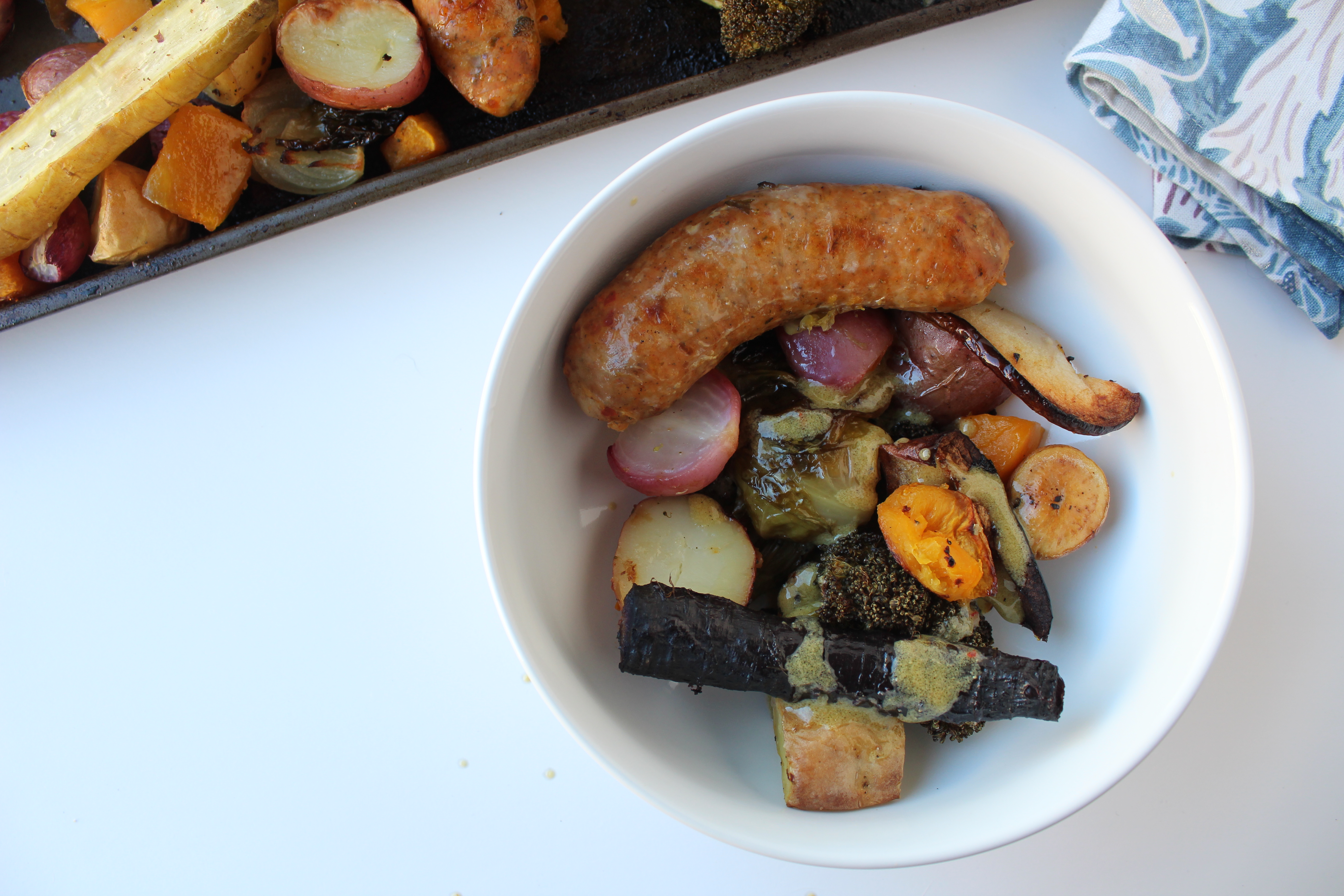 …