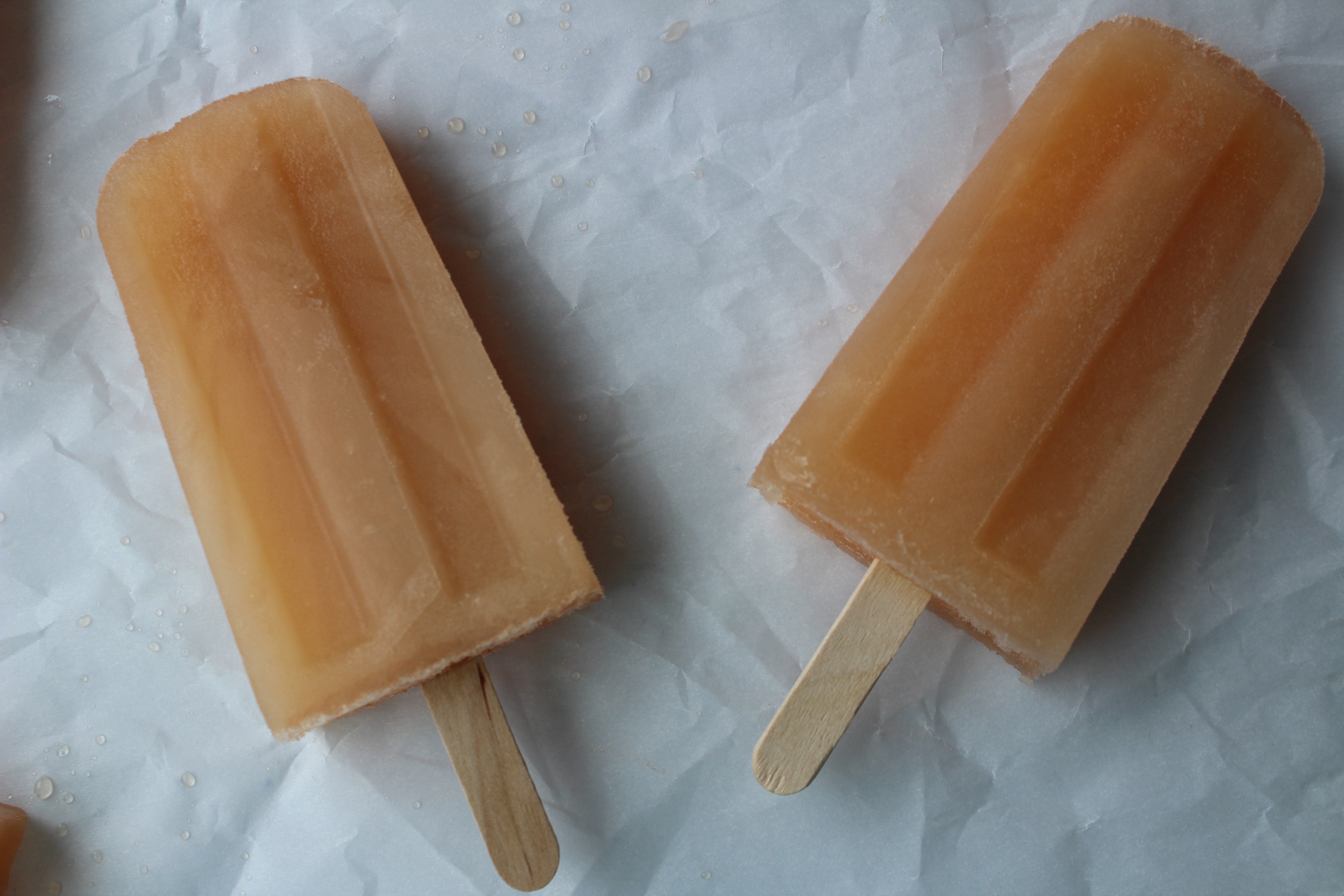 I couldn't wait, I had to share another popsicle idea.
In my defense, I did warn you about this. It's the summer of popsicles over here, and I'm not stopping. Are savory popsicles a thing? Is that weird? I'll look into it.
(P.S. Before I go any further, did you know it's Popsicle Week? WELL IT IS. These are not an official part of Popsicle Week because I didn't get my life together in time to throw my name in. BUT! I had already planned on sharing these before the holiday weekend anyway so it really just felt right.)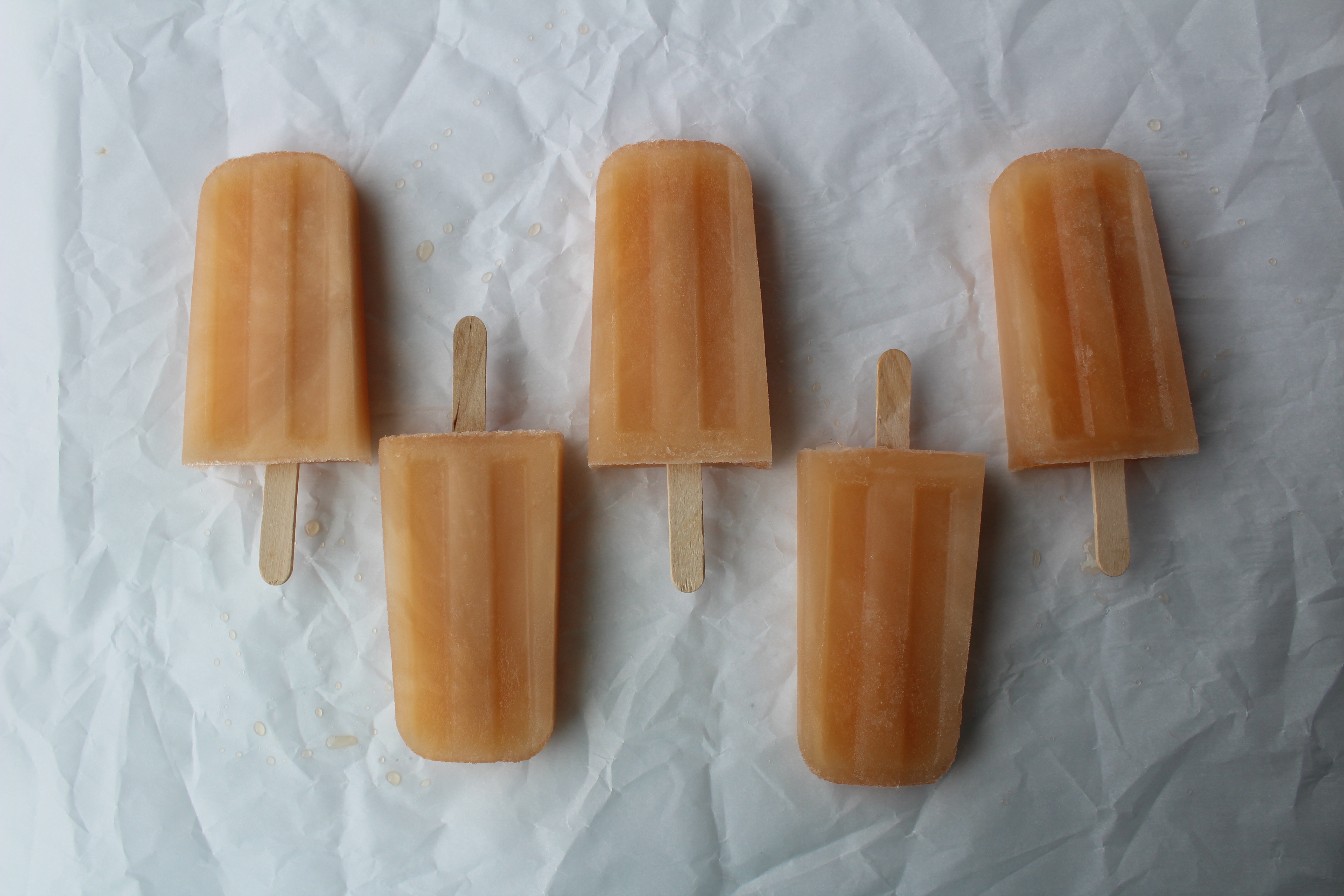 Every summer, I like to declare a drink my "drink of the summer." And by declare, I mean DECLARE. While it's not something I spend months researching or anything, I do put just enough thought into it to make people shake their heads when I talk about it.
And to be clear, this does not mean I ONLY drink one thing during the summer. That would be silly. Instead, I'm most annoying about this particular one. You understand.
I'm sure by now you've figured out 2017 is my year of Palomas! I just love them, and when it's warm and my plans included drinking on a patio or roof this is the drink I want in my hand. They're just sweet enough to make it easy to take down 10 at a time, but tequila-y enough to make you realize that's never a good idea. They're easy to make for 1 or a crowd and nobody has every has sipped a Paloma and decided it wasn't refreshing. It's like the definition of refreshing!
All of that to say, I poured the drink into my popsicle mold and HERE WE ARE. I added a simple ginger syrup because I LOVE the little bite the ginger gives these, but feel free to make a normal simple syrup and leave the ginger out if it's not your thing (honestly, it's the tiniest little bite though. Try it!). And in case you're wondering, it's the ginger that makes these a little darker than a normal Paloma.
Like many frozen cocktail popsicles, these are BOO-ZY. Like, whoa. But that's the fun! They pretty much saved my life during a weird 90-degree day we had here (guess who doesn't have AC?!), but I also highly suggest sharing with friends.
In fact, here's my one piece of advice for you: Be THAT person who always has fun popsicles in the freezer. It's a good person to be.
HAPPY POPSICLE WEEK!!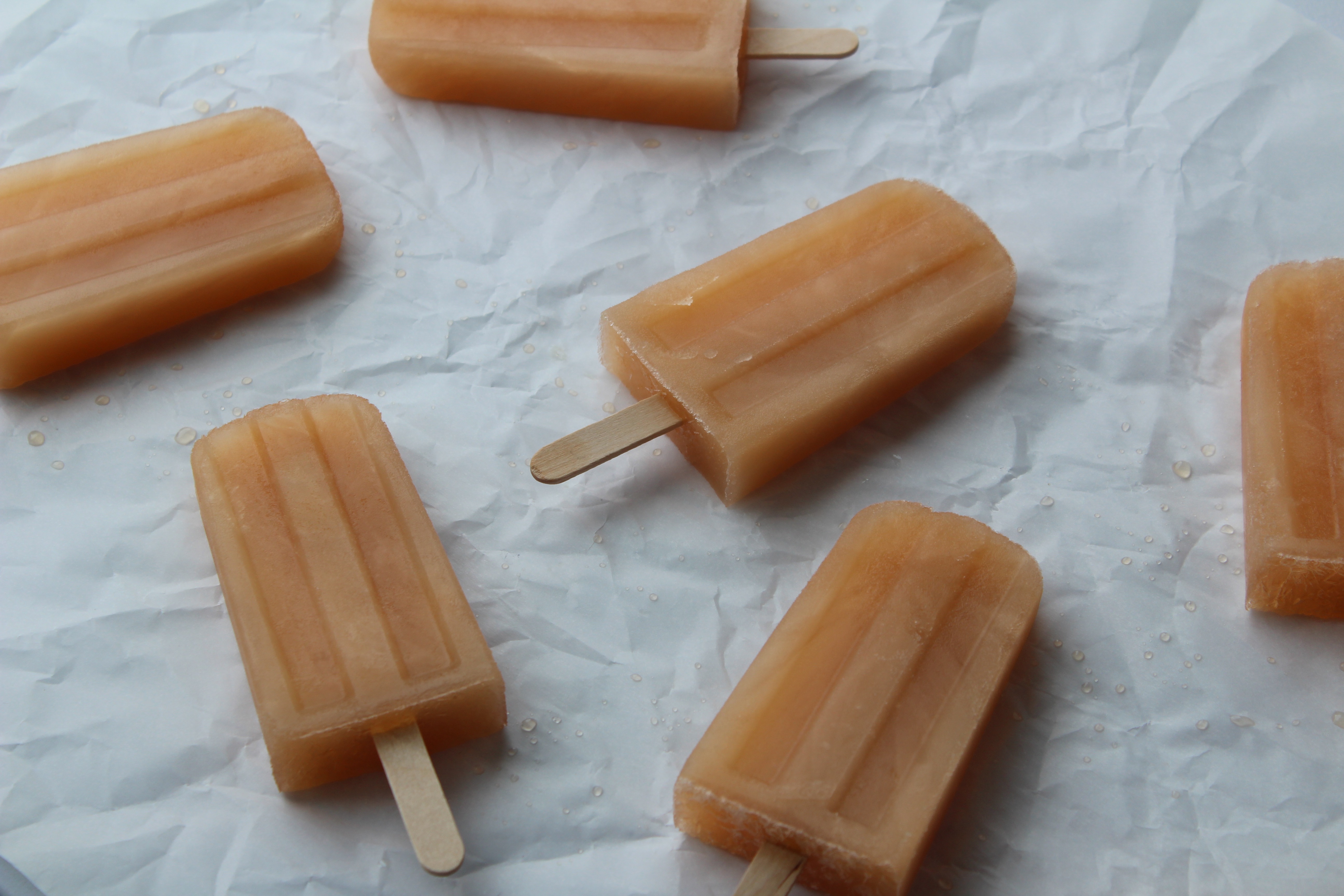 Print
Ginger paloma popsicles
---
Total Time:

12 hours 30 minutes

Yield:

10

popsicles, plus an extra drink (you're welcome)

1

x
½ cup

sugar

1 cup

water

¼ cup

ginger

2 cups

grapefruit juice

½ cup

lime juice

½ cup

tequila

½ cup

club soda
---
Instructions
Make the ginger simple syrup: Chop the ginger into small pieces (I don't peel it because we're going to strain it out, but you can peel it if you want). Combine with sugar and water and bring to a boil, stirring until sugar is dissolved. Reduce the heat and simmer for 10-15 minutes, and then remove from heat, let cool and strain.
Combine syrup with grapefruit juice, lime juice, tequila and club soda. Pour into popsicle molds, leaving some room at the top for expansion. Freeze for at least 12 hours (I know that feels long, but I've found that works best for boozy popsicles like these).
Notes
Depending on the molds you use, you might have to let the popsicles freeze for a few hours before inserting the sticks so they stay straight.
If the popsicles are hard to remove from the mold, you can dip it into hot water for 15-20 seconds to help release.