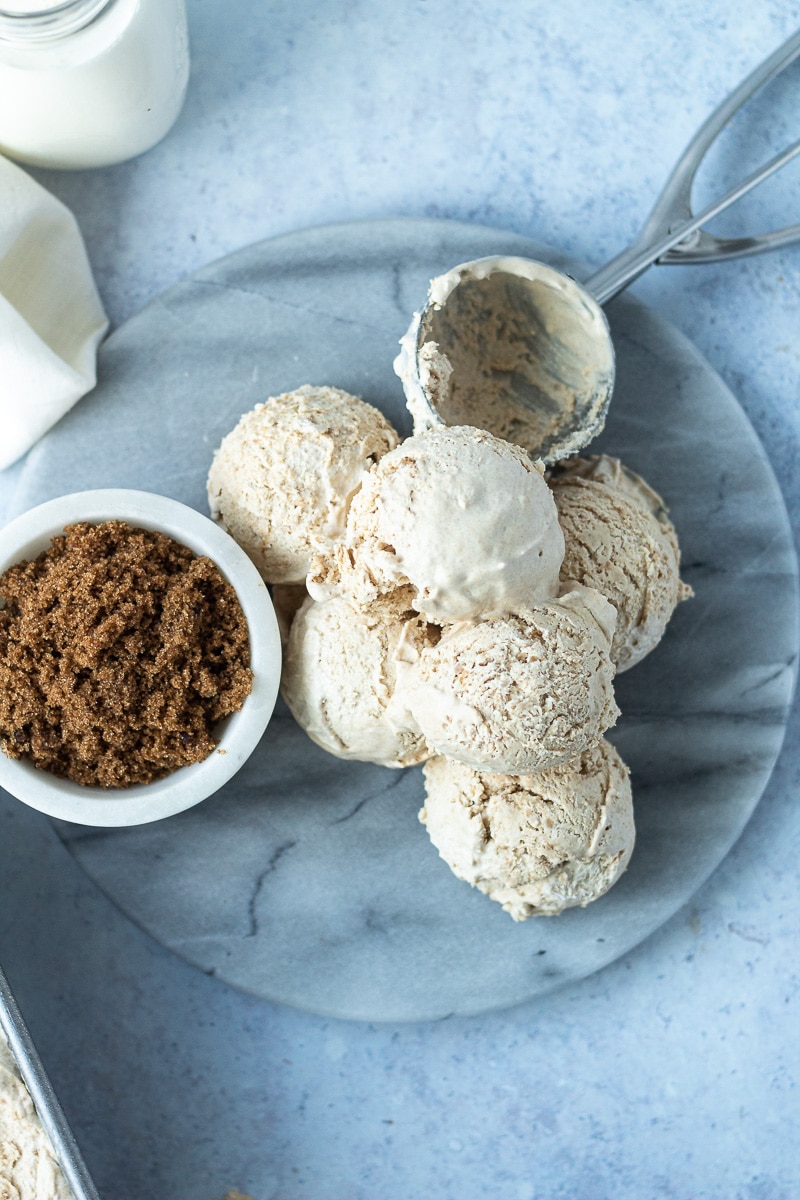 Print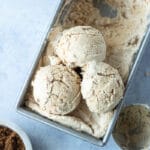 Brown sugar bourbon vanilla no-churn ice cream
---
Author:

Mansee

Total Time:

6 hours 5 minutes

Yield:

4

-6

1

x
Description
This brown sugar bourbon vanilla no-churn ice cream is a little more high-maintenance than the traditional no-churn ice cream, but so worth it! Homemade brown sugar condensed milk mixed with a little bourbon is folded into freshly whipped cream and frozen until it's ice cream. Perfect!
---
1 ½ cups

whole milk

½ cup

brown sugar

2 tablespoons

bourbon

2 teaspoons

vanilla

1 ½ cups

heavy whipping cream
---
Instructions
Combine 1 ½ cups whole milk and ½ cup brown sugar in a small saucepan. Whisk really well to combine milk and sugar. Place over medium heat, and continue to whisk while milk begins to heat. 
As soon as you start to steam come off milk, give everything one last whisk and turn the heat to low. Let cook, stirring occasionally, until milk reduces by at least half. The time this takes will depend on a lot of things - the pot you're using, your stove, etc. I'd plan for at least an hour, though it could take closer to 3. Just wander into the kitchen every 20-30 minutes and keep checking.
Once milk is condensed, take off heat and add 2 tablespoons bourbon and 2 teaspoons vanilla. Stir well. Allow to cool completely before making ice cream.
Whip 1 ½ cups heavy whipping cream until "soft peak" stage. You want it to hold up by itself, but you're looking for a very soft and airy cream vs. a really sturdy whipped cream. 
Take about ½ cup whip cream and add to sweetened condensed milk mixture. Stir gently to combine. Add that mixture back to the rest of the whip cream and fold to combine. A few streaks are okay, but you want the whip cream and condensed milk to be mostly combined.
Transfer to a loaf pan, container, etc. and cover. Freeze for at least 4 hours before serving. 
To serve, let ice cream sit for 5-10 minutes to soften slightly.
Prep Time:

5 minutes

Cook Time:

6 hours

Category:

Dessert

Method:

Freezer
Keywords: no-churn ice cream, brown sugar ice cream, bourbon ice cream, homemade sweetened condensed milk
Why yes, it did take me until August to share an ice cream recipe this year. In my defense, I wrote "May 2020" on a document a few days ago soooo...
At least I got the (insane) year right?
The good news is it's a no-churn recipe, so that's always fun around here. I own an ice cream maker, but sometimes I just love that creamy, frozen whipped cream taste (and I mean that in the BEST way) of a no-churn ice cream. Like this. And this!
And now THIS.
Brown. Sugar. Bourbon. Oof.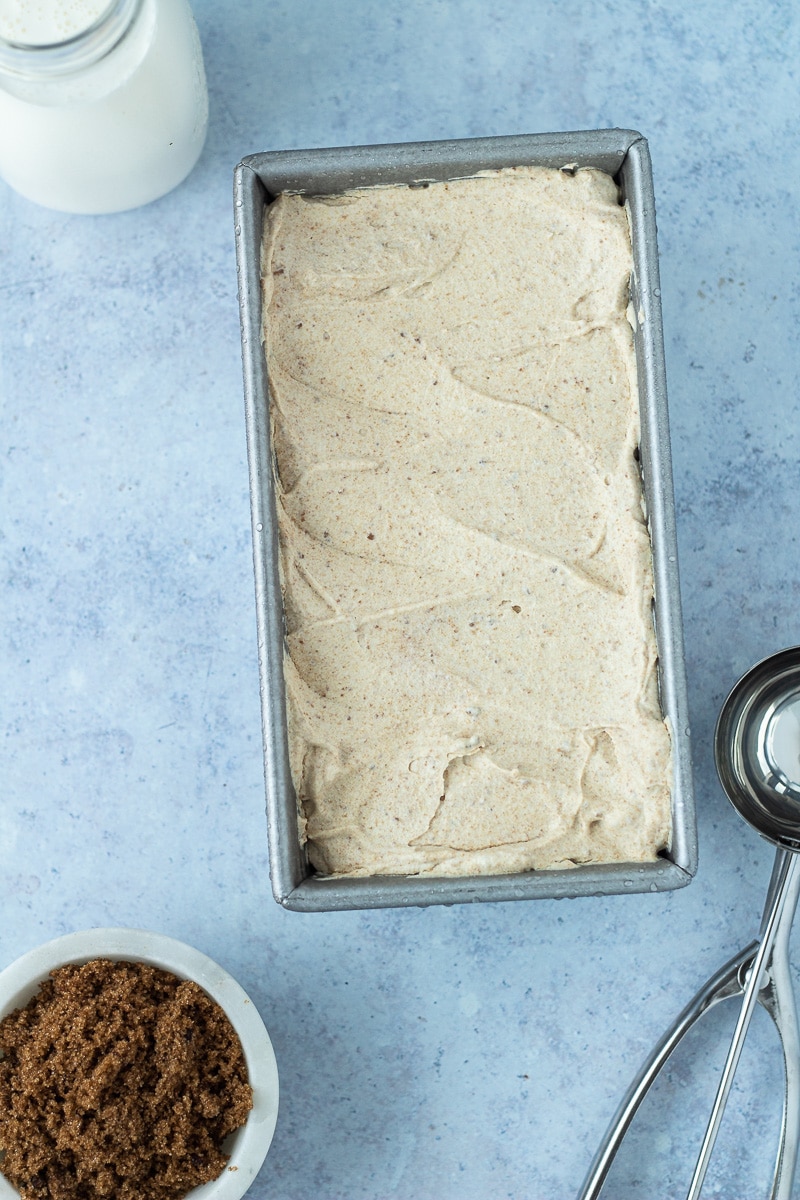 How to make no-churn ice cream
You likely already know as it has been a bit of a sensation the past few years, but here's a quick refresher:
Whip up some whipping cream
Stir together sweetened condensed milk and vanilla (and any other liquid-type flavoring like alcohol, tahini, peanut butter, etc.)
Gently fold the two together.
Fold in any additional mix-ins (chocolate chips, fruit, etc.)
Freeze for at least 4 hours.
Ice cream!
Now comes the part where I tell you this brown sugar bourbon vanilla no-churn ice cream is slightly more high-maintenance because...well, because I'm going to ask you to make your own sweetened condensed milk.
Wait - don't go!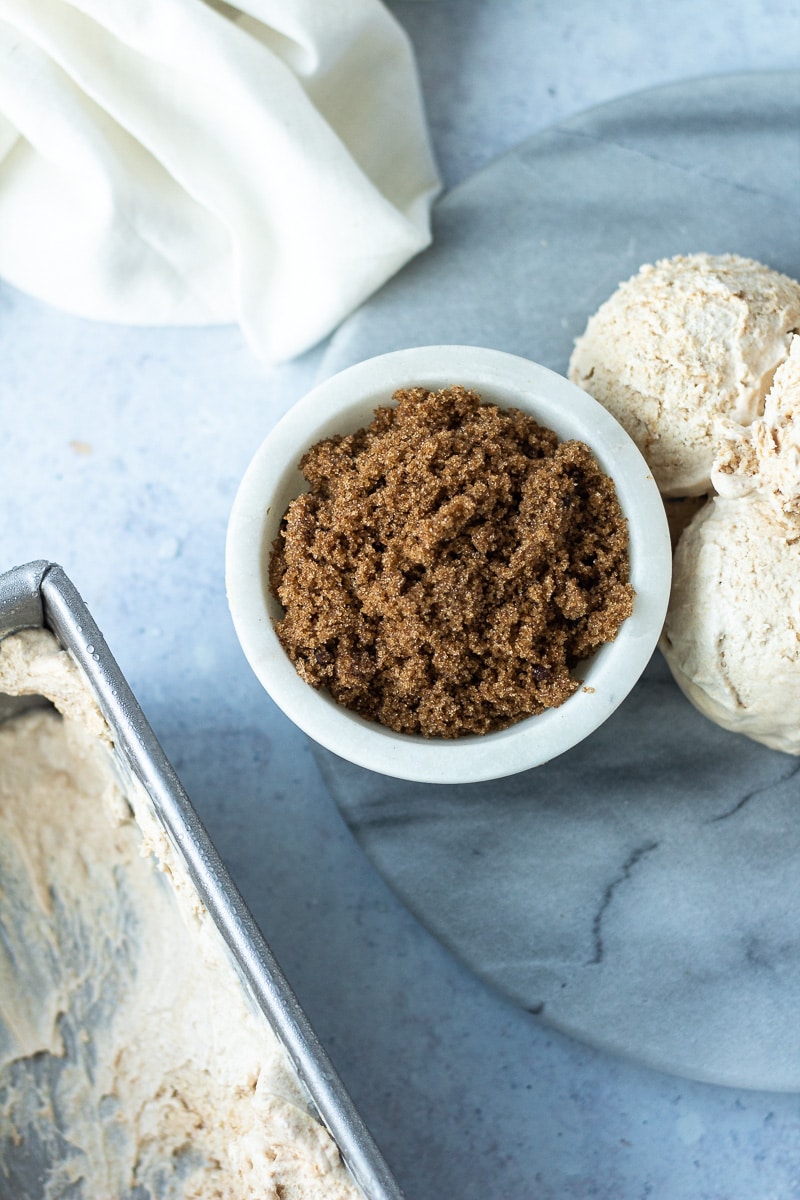 Making homemade sweetened condensed milk
It's easy, I promise. Just takes a little (mostly hands-off!) time. Just combine milk and brown sugar and let is slowly simmer until it's reduced by at least half. It will take a while because you won't to keep the heat looooow, but aside from wandering over every once in a while to stir and make sure things are happening, it's really hands off.
When it's reduced nicely, take it off the heat and add your bourbon and vanilla. It will thicken as it cools, but also doesn't need to be as thick as the canned stuff.
Let it cool completely (like, put it in the fridge and let it get legit cold) and you're good to go. You can easily make this days before you're ready to make the ice cream.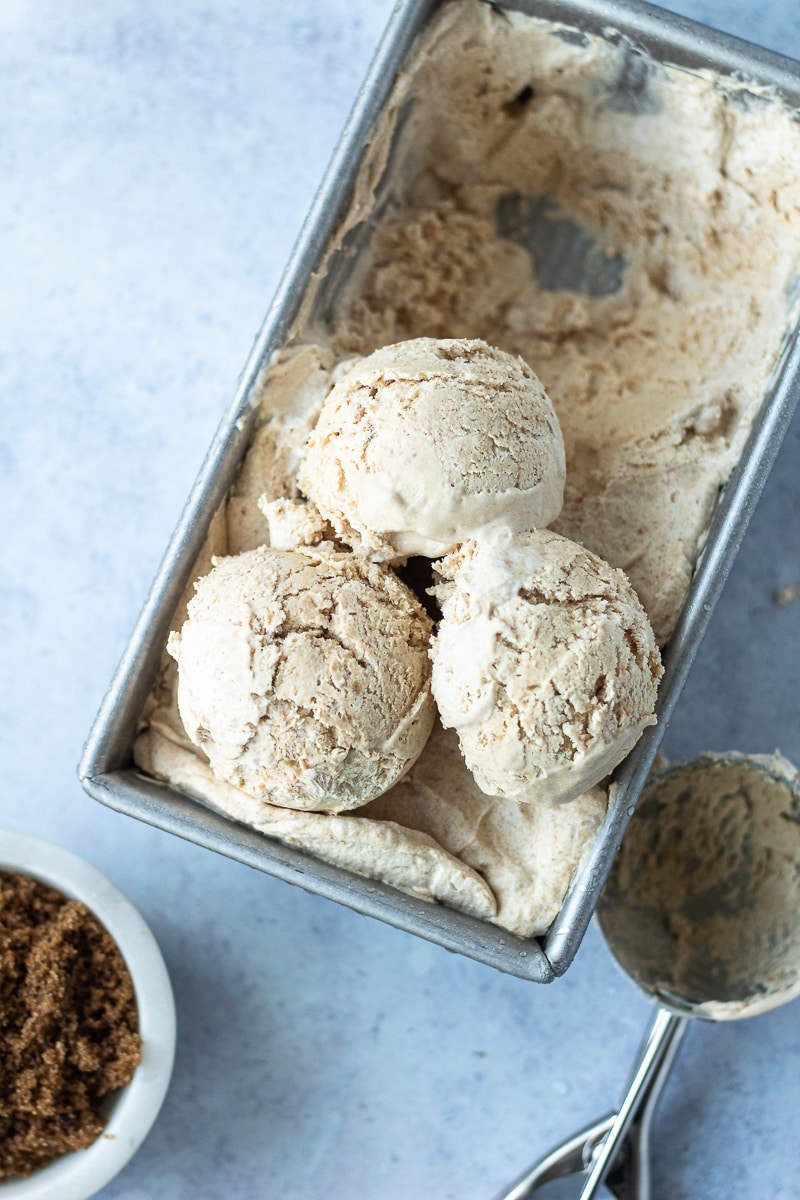 After that, it's just about whipping some cream and folding the two together. Freeze for a bit and you have the most delicious caramel-y tasting no-churn ice cream. SO GOOD.
Enjoy!