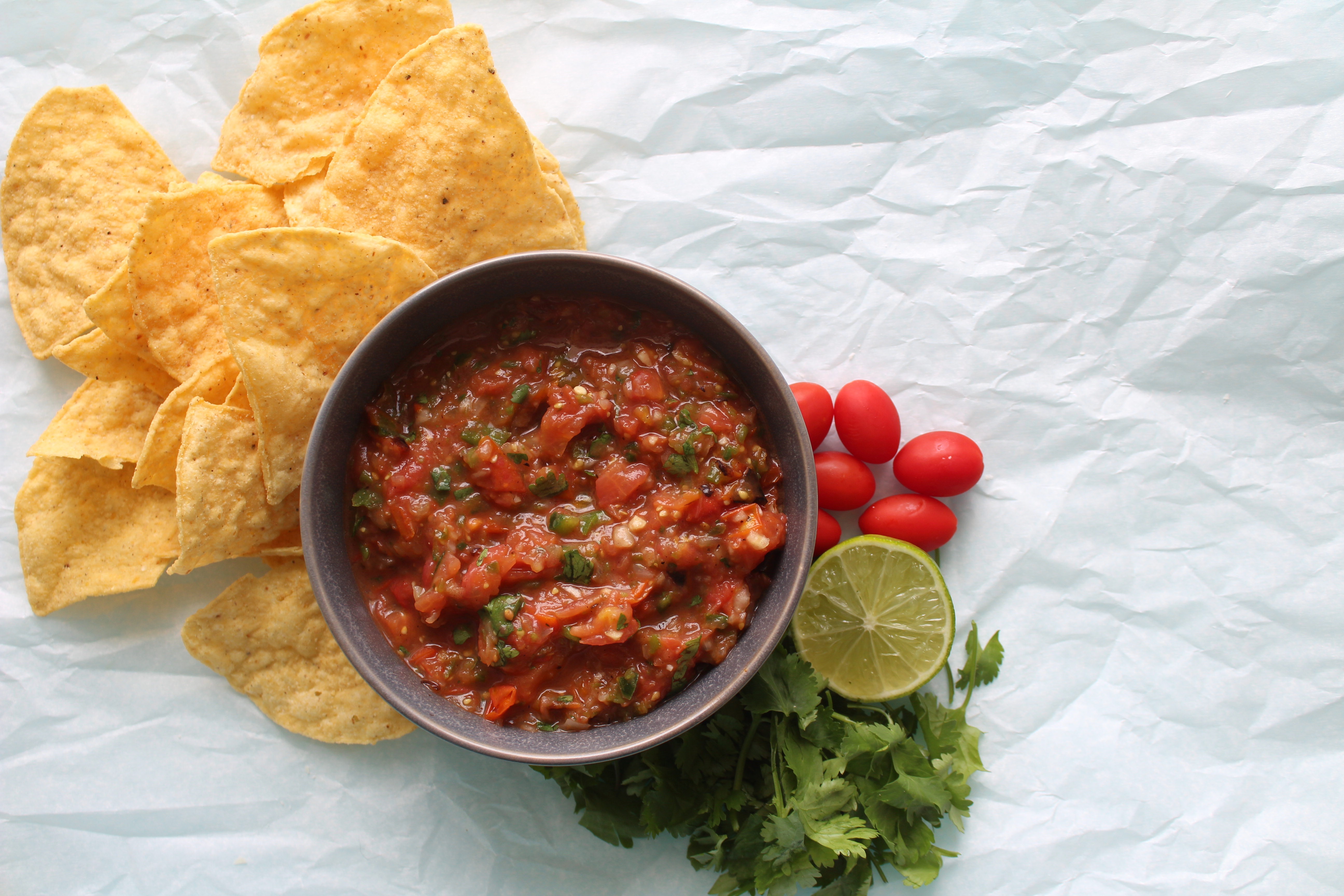 I have a lot of issues with Texas: The heat, knowing a snake could very well be right around the corner, giant pickup trucks everywhere, THE HEAT, etc. I, uhhh, complain a lot (sorry real life friends).
But man do I love the availability of chips and salsa.
I didn't mean to share two dip-like things this week, but I can't help it! I love me some chips and salsa, especially in the summer. Summer happy hours with margaritas and chips + salsa (+ guac. always guac) are everything to me.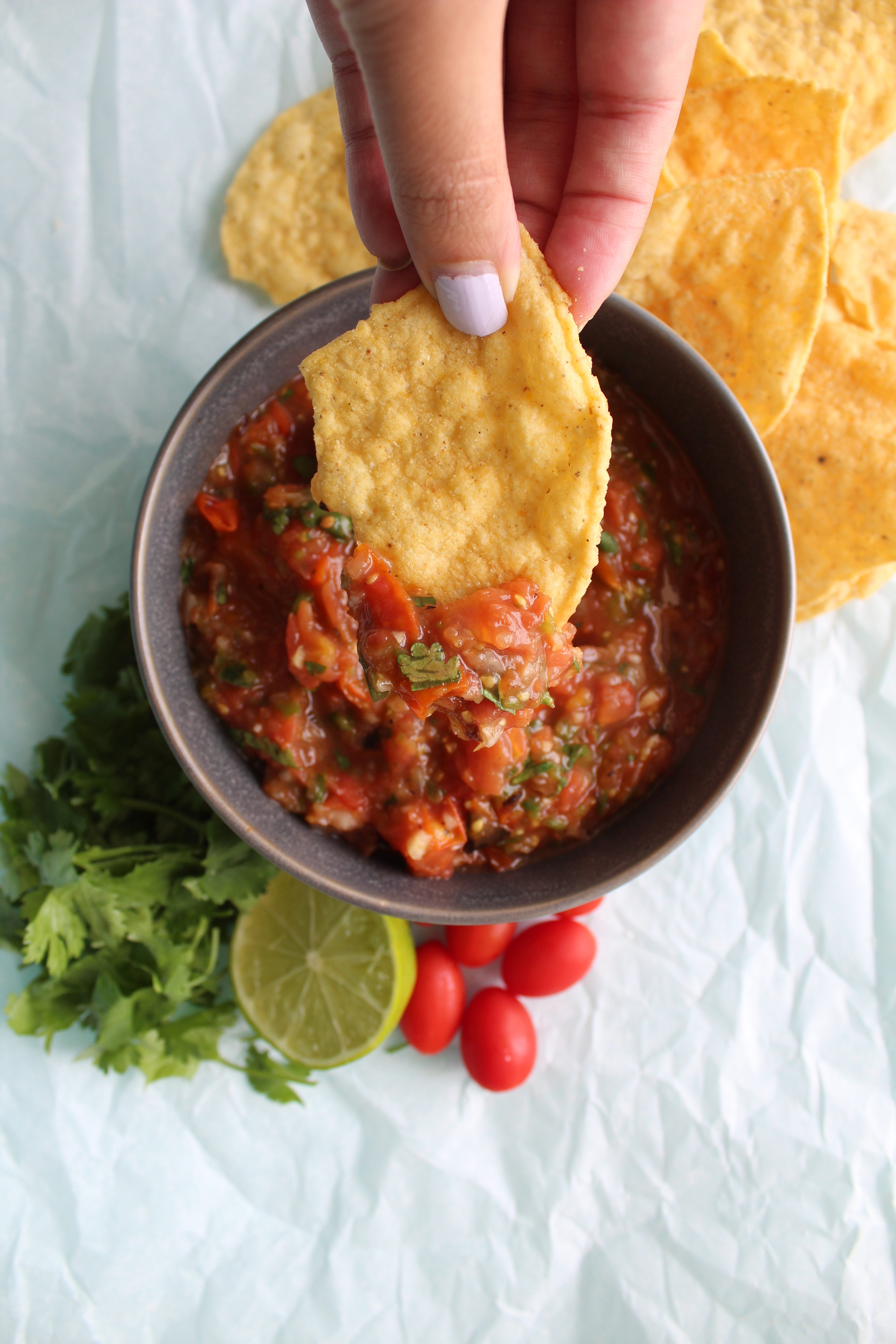 Even though I can easily find great salsa pretty much everywhere I turn, I still love to make it at home sometimes. I normally actually like to use canned tomatoes for homemade salsa, but I'd always wanted to try a batch with cherry tomatoes (otherwise known as the BEST tomato thankyouverymuch). I knew I wanted to add some extra flavor since I was using fresh tomatoes, so into my cast iron pan they went to char and develop some flavor. I also threw in the onion and peppers, which was a...very good idea.
Honestly, this homemade salsa is the easiest. Throw all that charred goodness in a food processor and pulse pulse pulse until you're into it. Obviously we've got some garlic and cilantro and a few spices in there too...but you get it. Easy!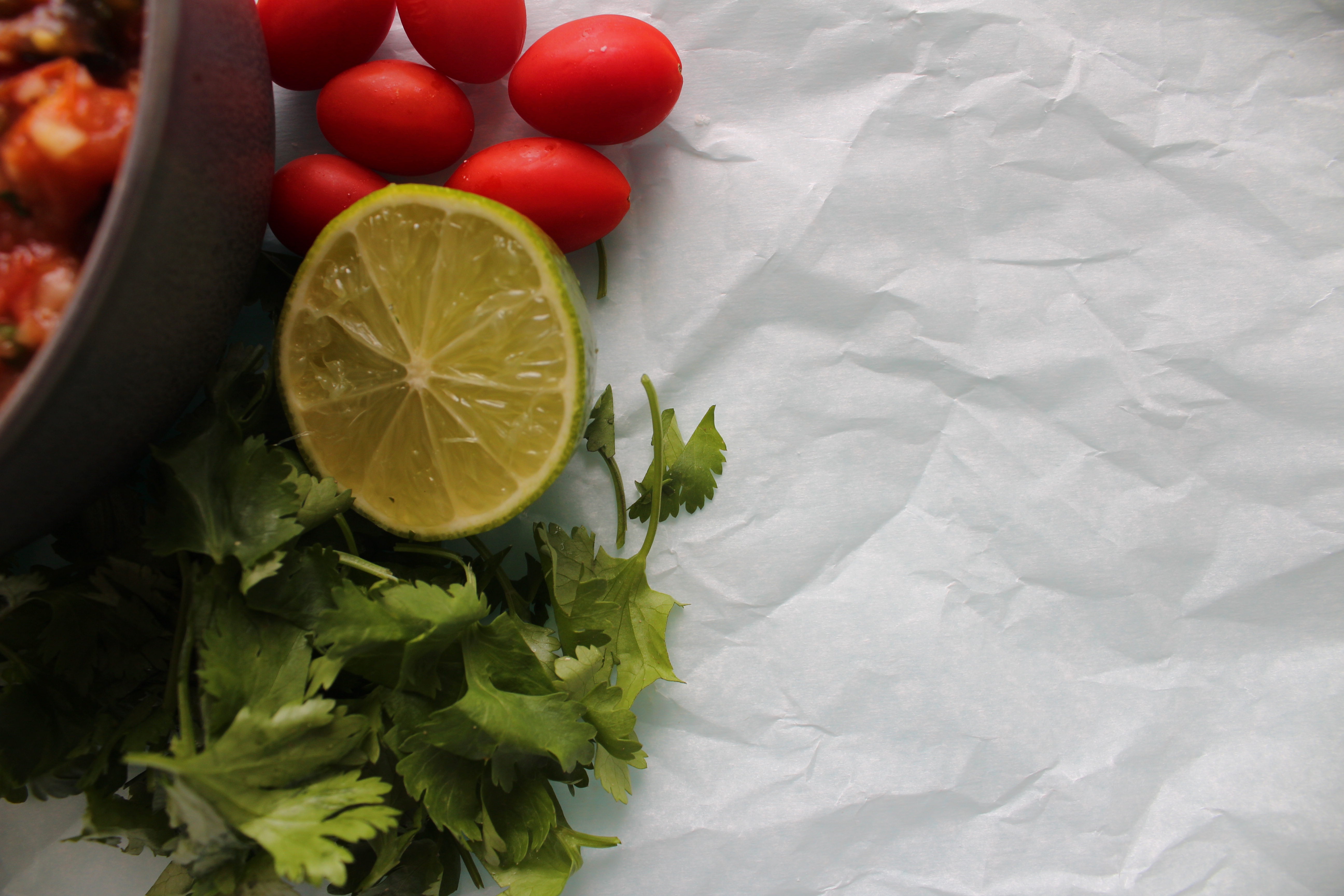 The best part? This recipe makes a whole bunch of salsa and it definitely gets better as it sits. The worst part? Well, this recipe makes a whole bunch of salsa that gets better as it sits. So good luck not eating chips and salsa for dinner three nights in a row.
Not that I would know anything about that, of course.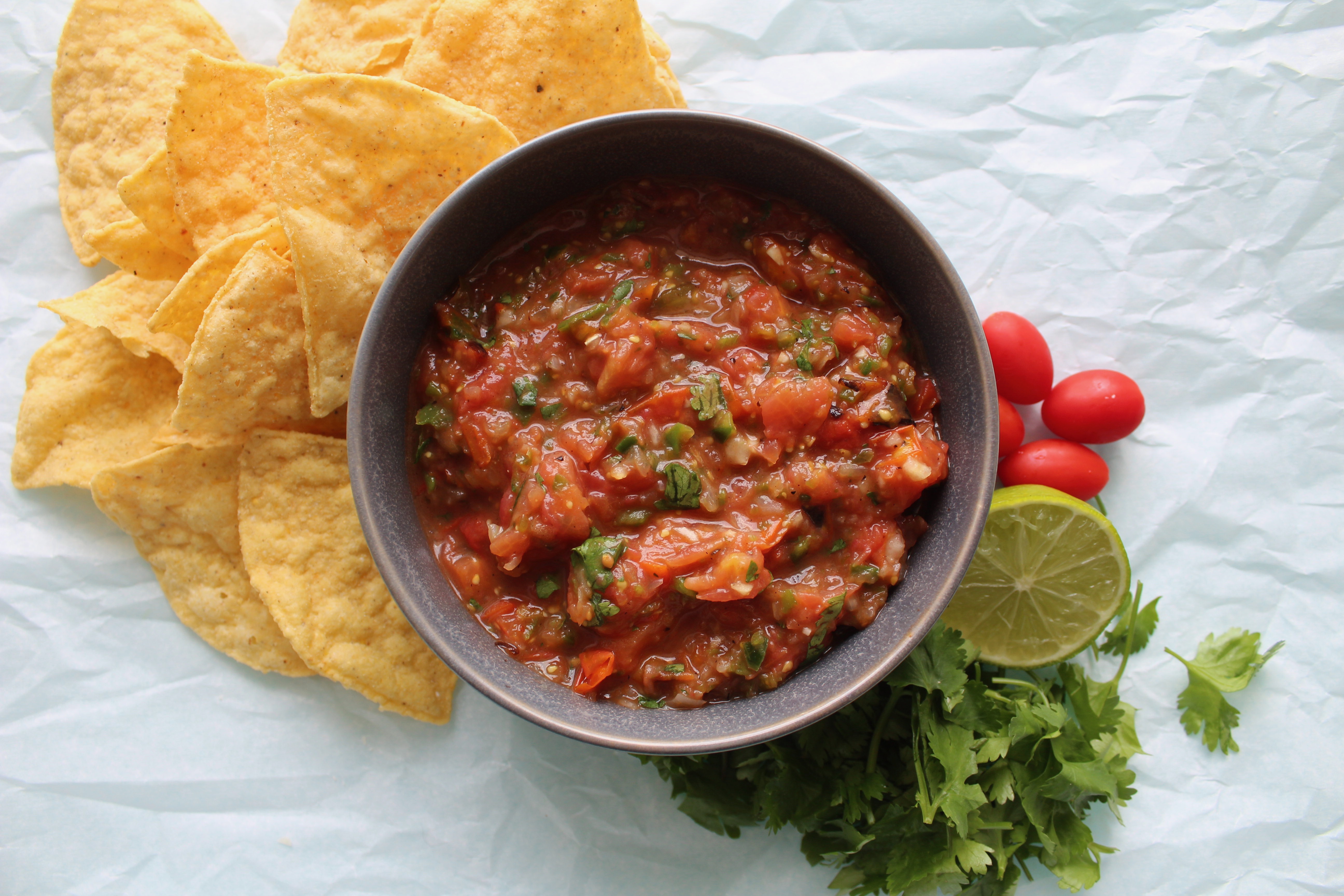 Print
½

white onion, peeled

1

poblano pepper

1

jalapeno pepper

2 pints

cherry tomatoes

1

garlic clove

½ cup

cilantro

2 tablespoons

lime juice

1 teaspoon

honey

1 teaspoon

salt

¼ teaspoon

ground cumin

¼ teaspoon

ground coriander
---
Instructions
Heat a large pan (cast iron is great) over high heat. Slice the onion in half (so you have two quarters) and place in the pan along with the poblano and jalapeno peppers. Cook over high heat, turning occasionally, until everything is charred with a few black spots all over. Remove and let cool.
Add tomatoes to pan, and char until they all blister and some begin to burst. This should only take a few minutes. Remove and let cool.
Add onion and peppers to a food processor, along with the garlic clove. Pulse until everything is pretty finely chopped. Add tomatoes, cilantro, and spices and pulse a few times until you reach the consistency you like. Stir in the honey and lime juice by hand.
Let sit for a few minutes, and then taste. Add more salt, lime juice or cilantro if desired.