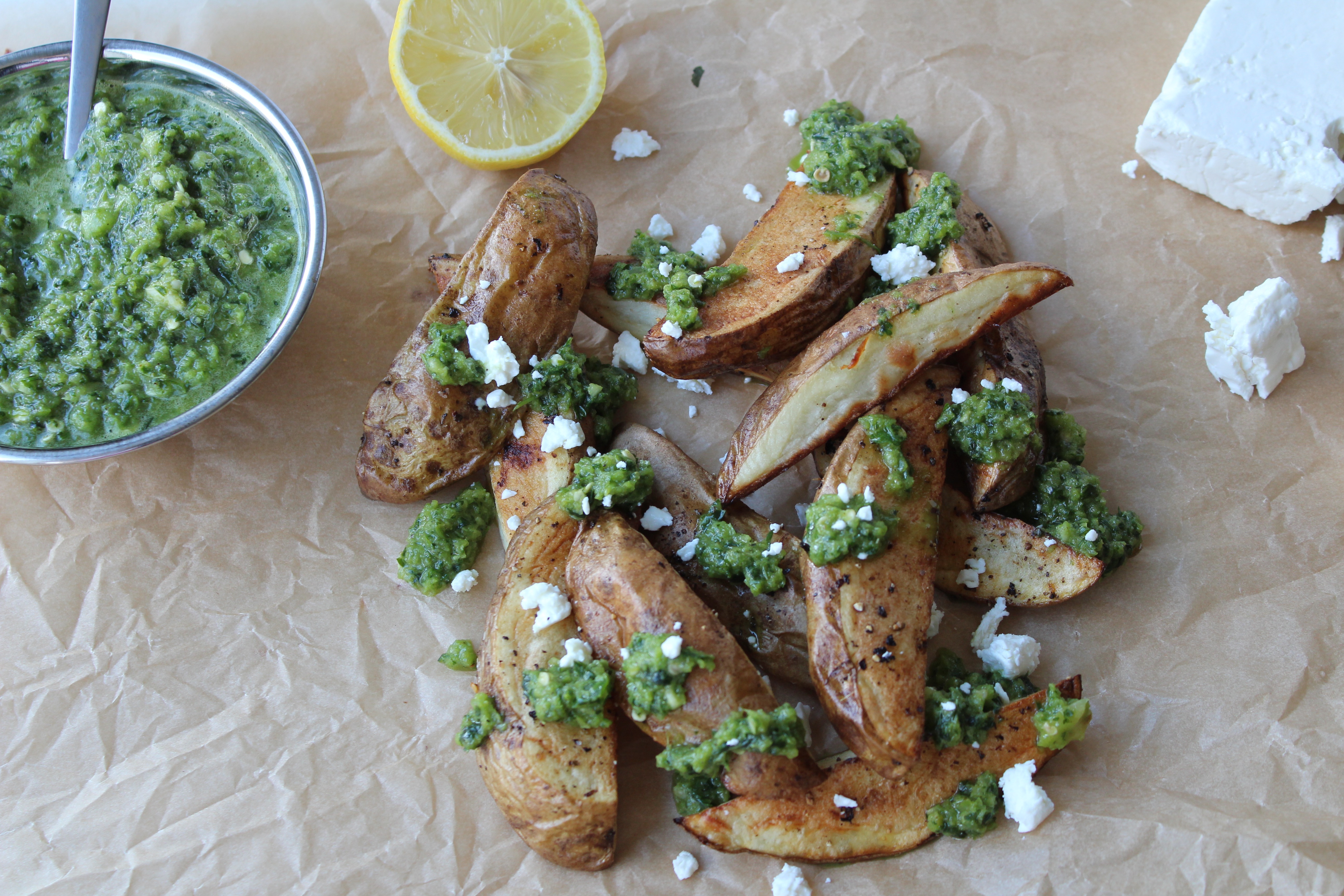 I'm only being slightly dramatic when I say this sauce has changed my life. I first tried this recipe months ago, and since then I have made it - or a similar version - on an almost-weekly basis.
In related news, I haven't been able to feel my tongue in two months.
KIDDING!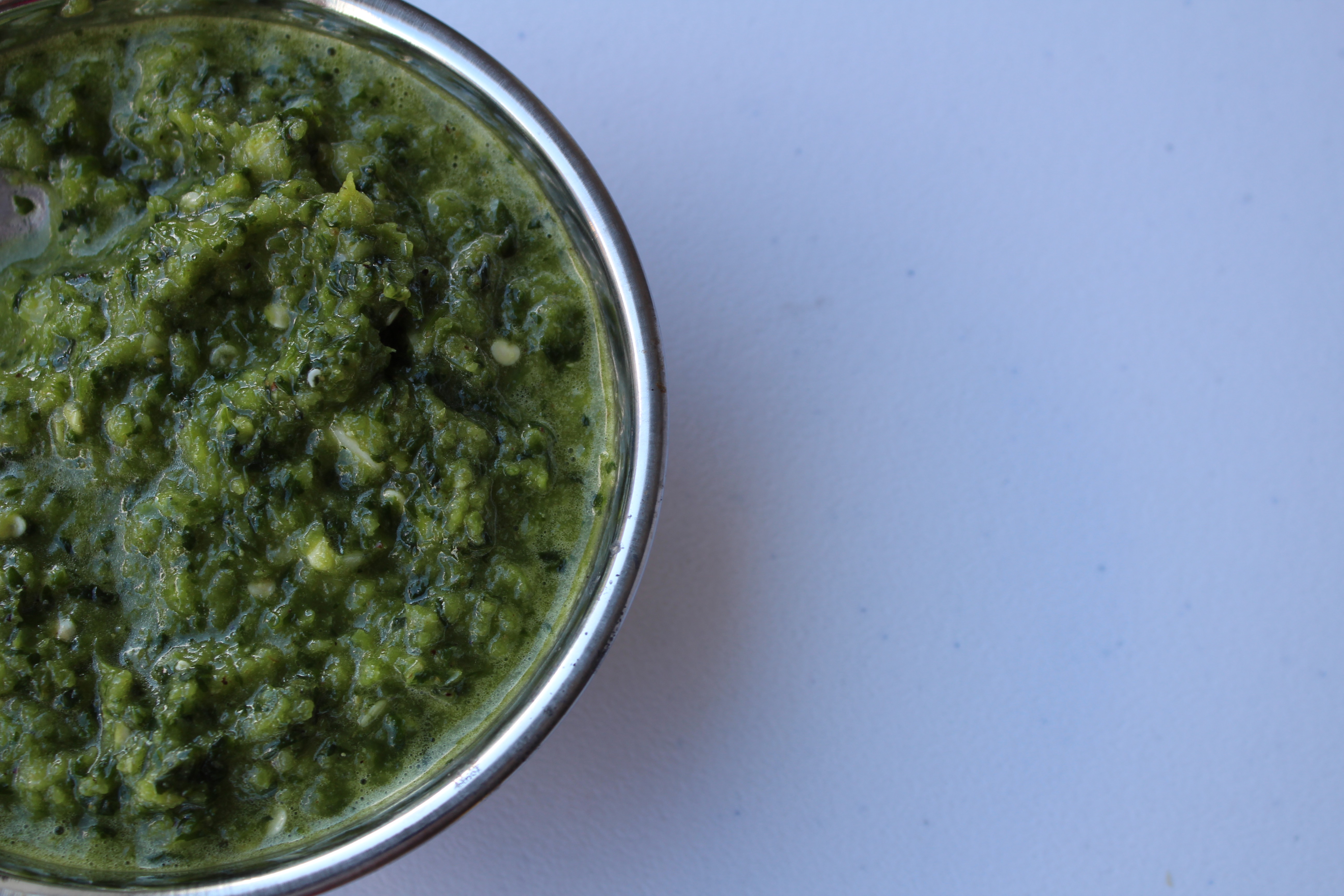 Sort of. This stuff is super spicy but we'll all survive (unless you hate spicy food, in which case I suspect you weren't going to try this anyway) so don't you worry. At this point I've pretty much eaten it on everything and it adds the perfect spicy kick to any meal.
It's the type of thing that helps a meal cross that line from good to "wait why is this so good??" territory. Over the past year I've gotten into making sauces and dressings like these to have on hand at all times. Aside from making all my food taste extra yummy (ew sorry I said yummy), opening up my fridge and seeing little jars of homemade goodness like this make me feel like I have things together even if my life is slightly out of control.
Paying bills on time = adult. Making hot sauce = ALSO ADULT.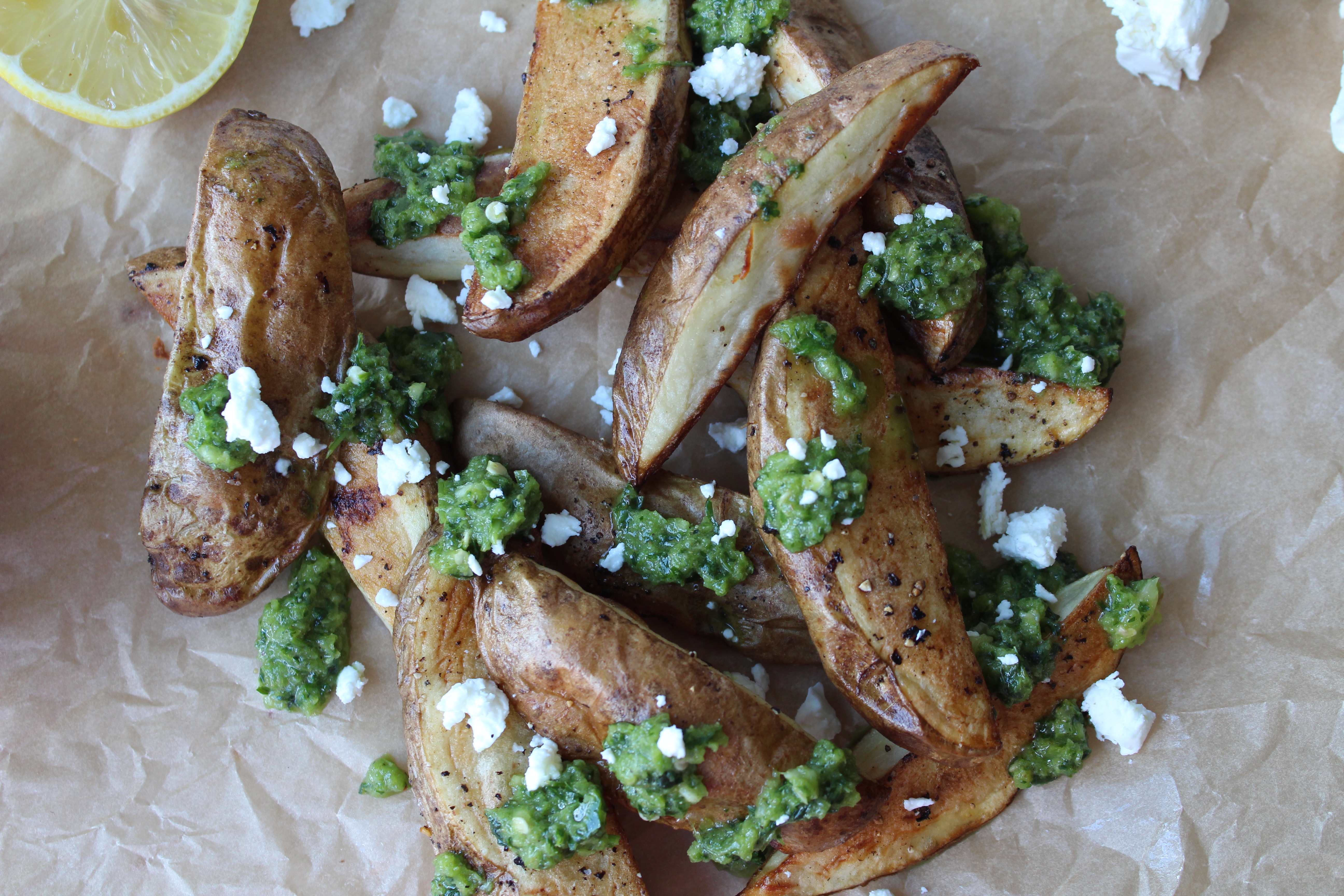 I'm showing it here over roasted potatoes with feta and a squeeze of lemon, and while I'm not saying it's the best meal ever I will say I eat this exact combo for dinner far more than I probably should.
Roasted potatoes are my aesthetic.
The recipe below is based on this one which itself is based on a middle eastern hot sauce called "shatta." This version is like a spicy chimichurri and officially one of my favorite things in my kitchen. It's pretty adaptable, and unless someone hates spicy food and/or jalapenos, I think it can be considered a crowd pleaser.
If not, I am very sorry and more than willing to take your leftovers.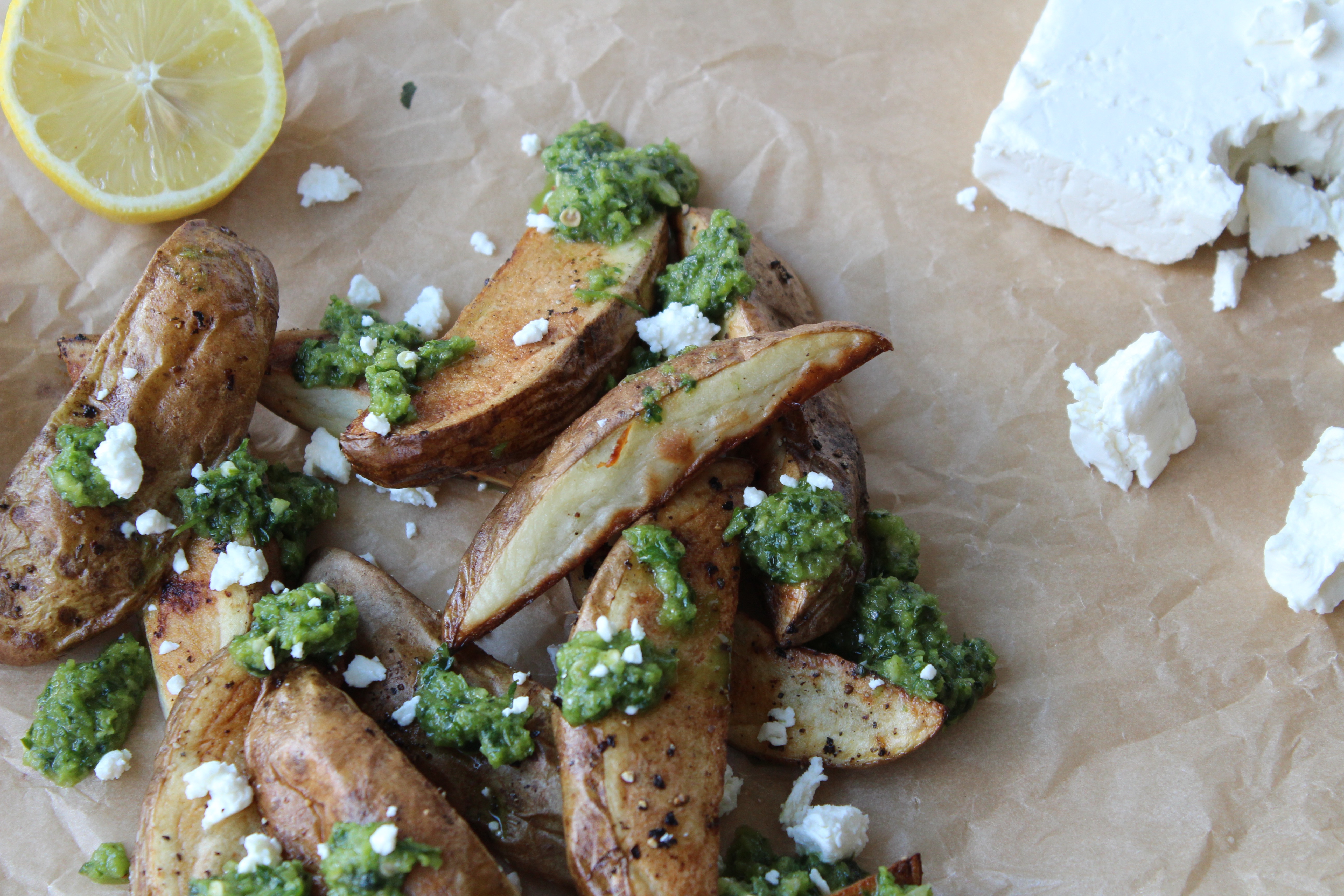 Print
Chunky jalapeno hot sauce
---
Yield:

a little over 1 cup
1 cup

cilantro

½ cup

parsley

5

garlic cloves

1 ½ tsp

ground cumin

1 tsp

salt

1 tsp

black pepper

2 tsp

apple cider vinegar

6

-

8

jalapenos, roughly chopped (I generally cut each

one

into

3

pieces)

⅓

-

½

cup olive oil
---
Instructions
Blend the cilantro, parsley, garlic, salt, ground cumin and vinegar in a food processor until everything is super finely chopped.
Add the jalapenos (seeds and everything!) and pulse a few times until they are finely chopped, but not pureed.
Transfer to a bowl and pour in the olive oil, stirring by hand. The amount you use depends on the consistency you want for the sauce.
Notes
This keeps well in the fridge for a couple of weeks. I like to let it sit out for a few minutes before using to bring the oil back to room temp.
If you want to make this less spicy you can remove some of the seeds and ribs from the peppers, or use less peppers overall (it will change the consistency of the finished sauce, but it's still good!).