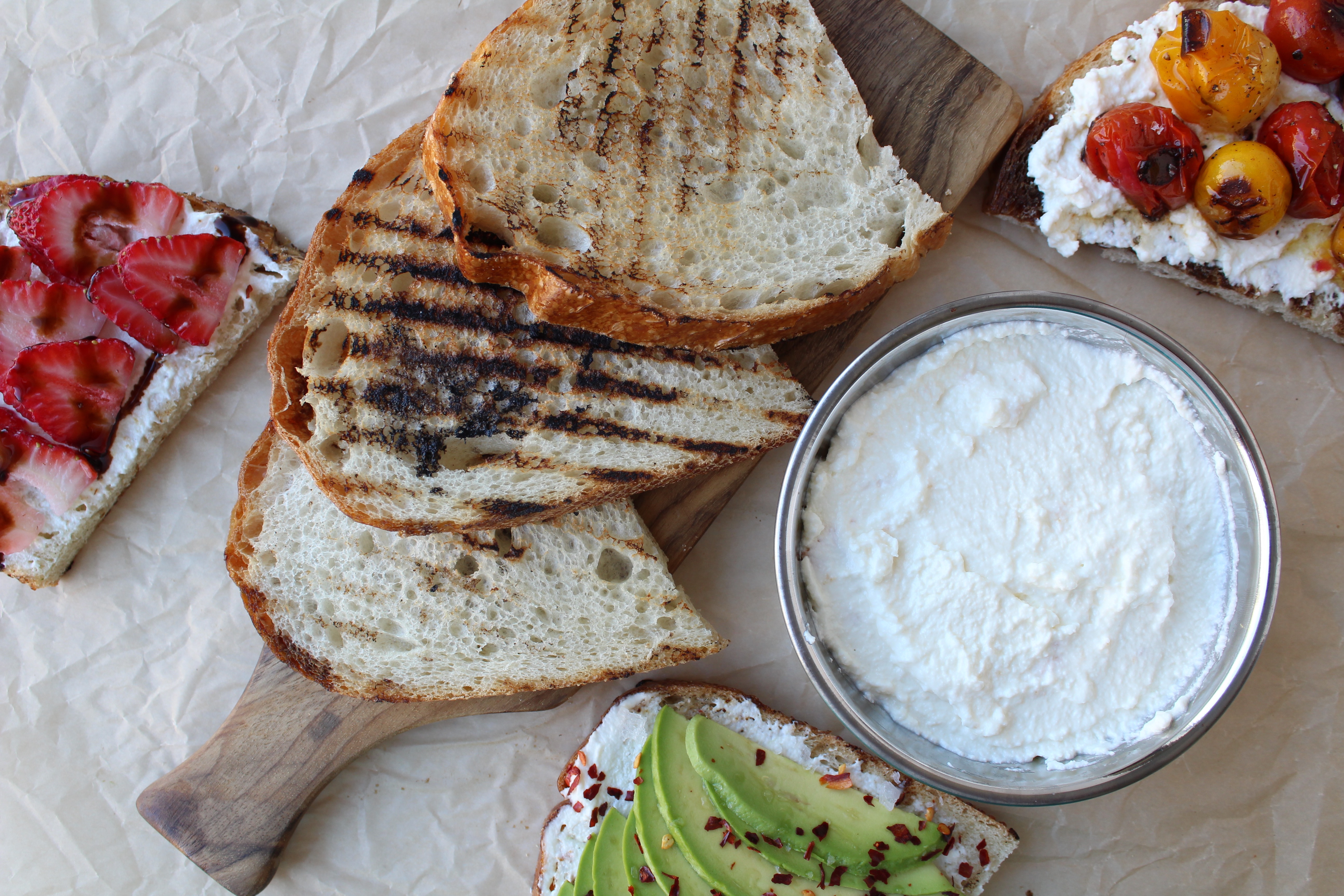 Just in case you thought all food projects had to take 18 hours and rob you of your sanity, I bring you quite possibly one of the easiest recipes on this site: ricotta cheese.
Yes, really! Did you know how easy it is to make ricotta cheese at home?!
In the spirit of transparency, I've technically known for a few years thanks to Smitten Kitchen but I'm apparently very lazy when it comes to cheese. So it took us a while to get here.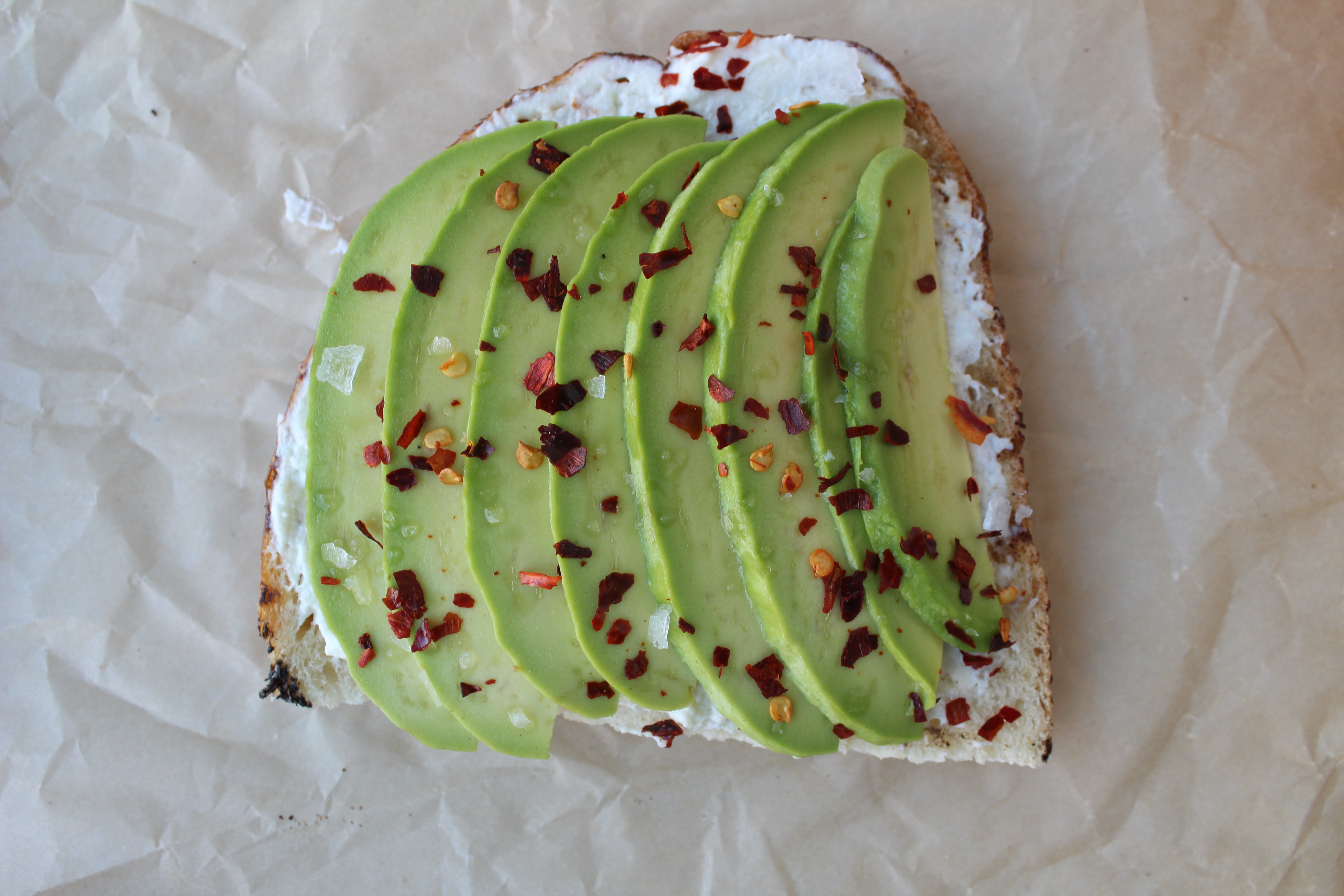 I've always had a weird relationship to ricotta. I WANT to like it, but 9 times out of 10 I'll pass because the ricotta at most stores is grainy, has a weird aftertaste and.....well, it's not good guys.
The only time I'd really eat it is in lasagne, but even then it's my least favorite part of the dish when it should definitely be my favorite.
So basically, I went years not liking ricotta cheese but still eating it because I knew I was supposed to like it. I assumed the aversion was just a weird personal thing because everyone else seemed just fine with what was available, so I tried to not make a big deal about it.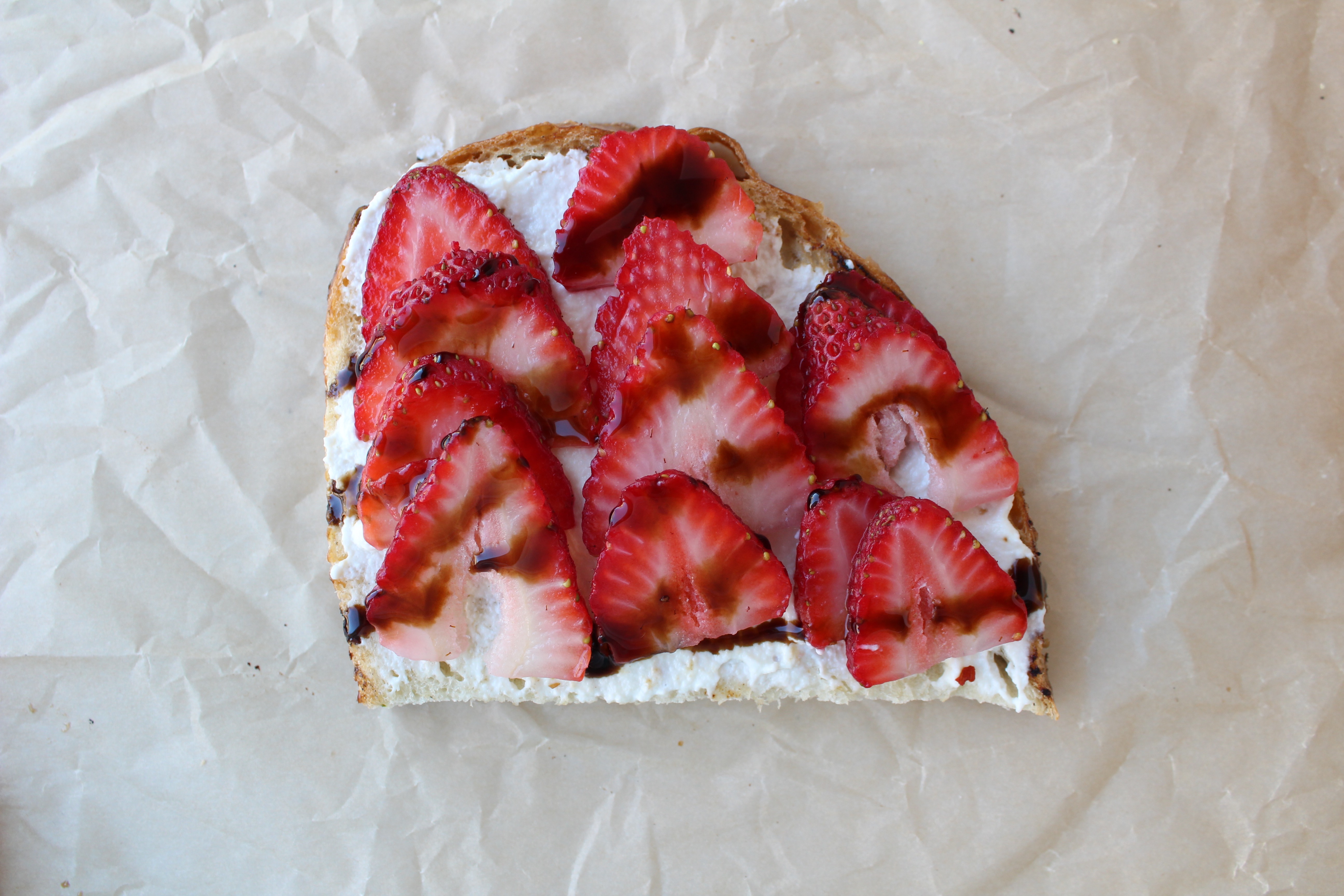 But a few years ago something very special happened. I moved to NYC (which was special enough!) and found ricotta that I am OBSESSED with. I was lucky enough to live a few blocks from an adorable, tiny little market that sold fresh ricotta (among other specialty things) that changed my life. It was so creamy and light, had no weird aftertaste and was/is just perfect.
Naturally, that very special thing turned into a very sad thing when I left NYC. Aaaaand that (finally) brings us to today. After seeing a few people on Instagram make ricotta I remembered that I technically knew how to as well and figured it was finally worth trying.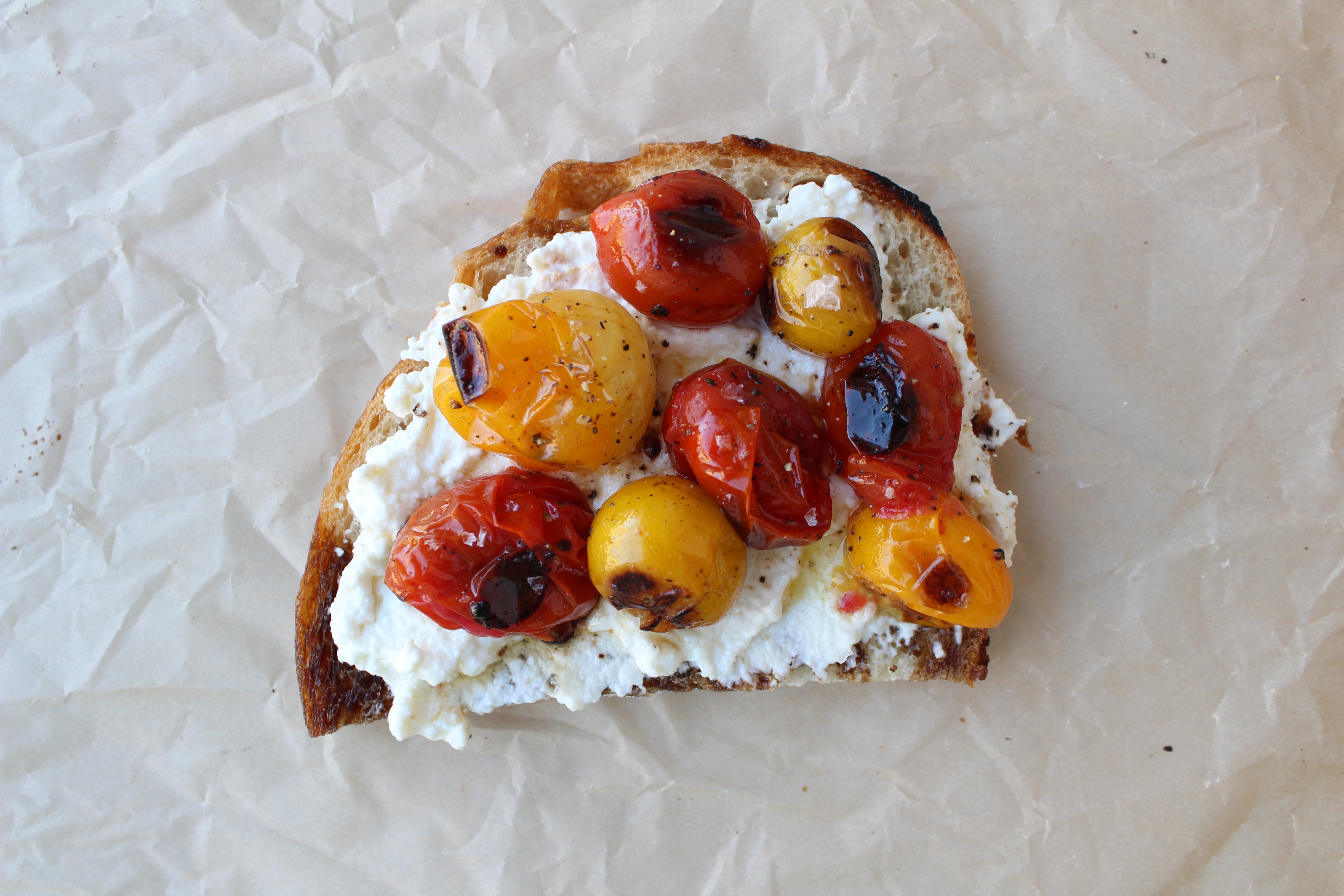 We all know how this story ends.
OH MY GOODNESS. Homemade ricotta is everything, you guys! Dreamy, creamy cheese straight from your kitchen. It doesn't get any better than that.
Except that it does! It does get better because it's SO EASY. Just some milk (and, um, cream), salt and lemon juice and 5 minutes on the stove and you pretty much just made cheese. Let it drain for a little while and then start spreading it on anything and everything.
I'm obviously partial to toast so I just grilled up some bread and added a few of my favorite toppings: avocado, strawberries and balsamic glaze, blistered cherry tomatoes. But you can use this for anything! Pasta, desserts, whatever!
BEST. FOOD. PROJECT. EVER.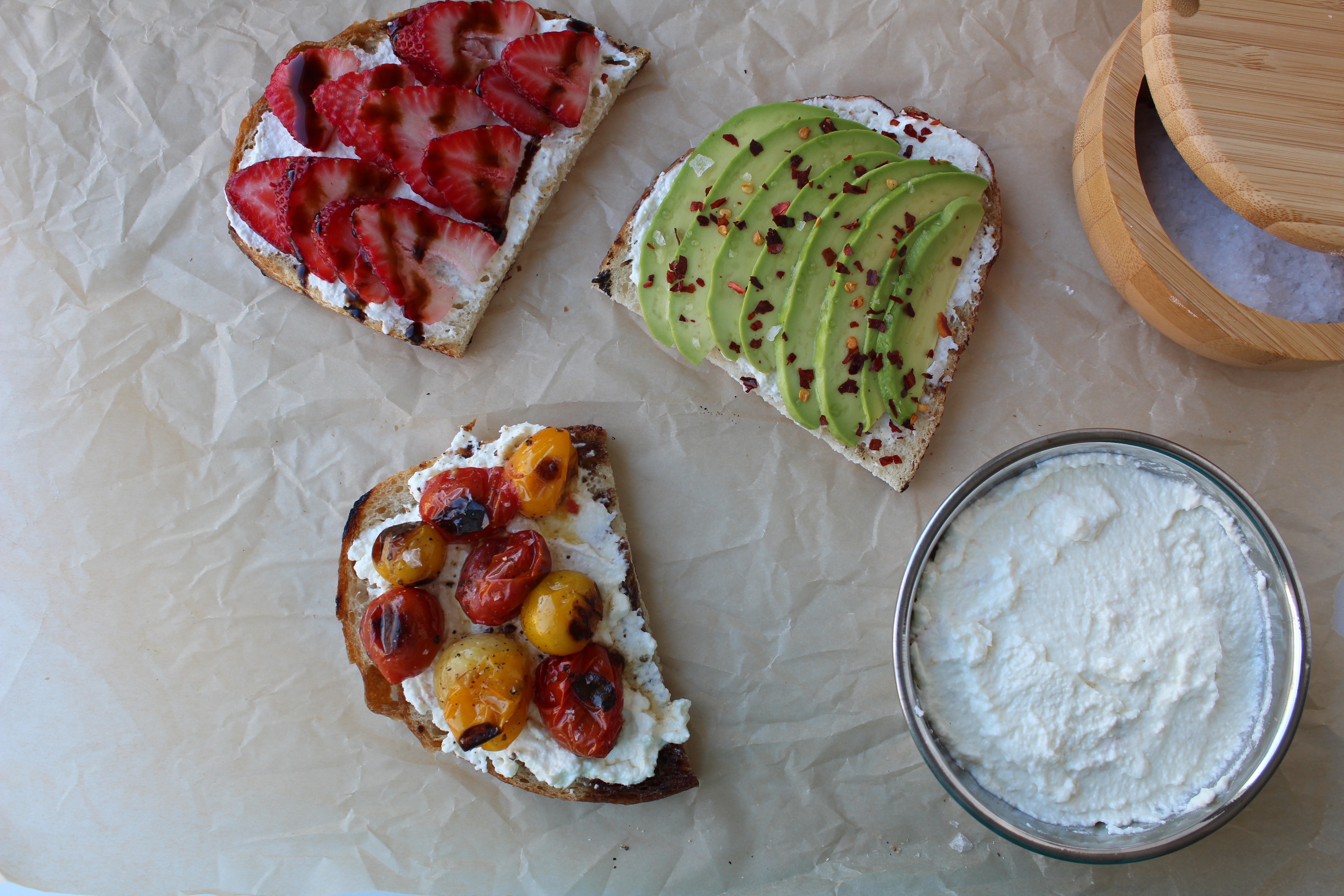 Print
Homemade ricotta cheese
---
Total Time:

70 minutes

Yield:

0

Around 2 cups

1

x
3 ½ cups

whole milk

½ cup

heavy cream

½ tsp

salt

3

TB lemon juice
---
Instructions
Combine the milk, cream and salt into a medium saucepan. Heat the milk to 190 degrees, stirring every once in awhile. I strongly suggest using a candy thermometer to make sure you have the right temperature, but if you don't have one carefully watch the milk and turn the heat off when you start to see little bubbles forming on the surface (if it starts to boil, it's gone too far!).
Remove the pan from the stove, add the lemon juice and gently stir it in. Let the pot sit for 5 minutes. After that time is up, line a colander with cheesecloth or paper towels and place it over a large bowl. Pour the contents from the pot into the colander and let is strain for at least an hour, longer if you want a firmer cheese.
At that point it is totally ready to use, or you can store it covered in the fridge.
Prep Time:

5 minutes

Cook Time:

5 minutes