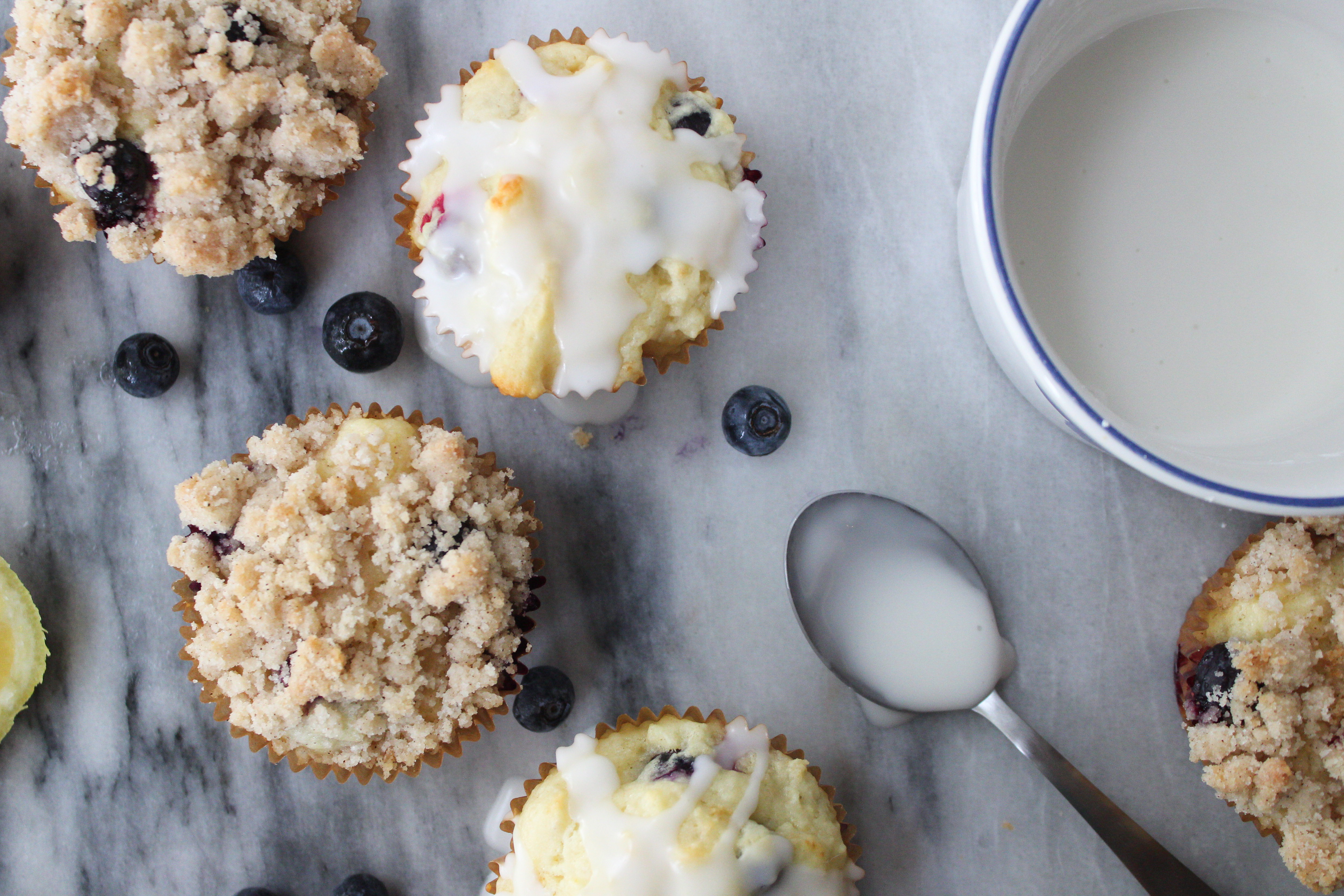 One of my favorite things to do is take a go-to cake recipe, bake them in muffin tins and call it breakfast. These lemon blueberry greek yogurt muffins are exactly that and I'm in love.
I'm an adult. An adult who makes very good decisions.
To be honest I wasn't even sure if I could call these muffins, but I decided the yogurt gave me permission. ALSO! I used coconut oil and cut the sugar in half (kind of). So...
....adult things.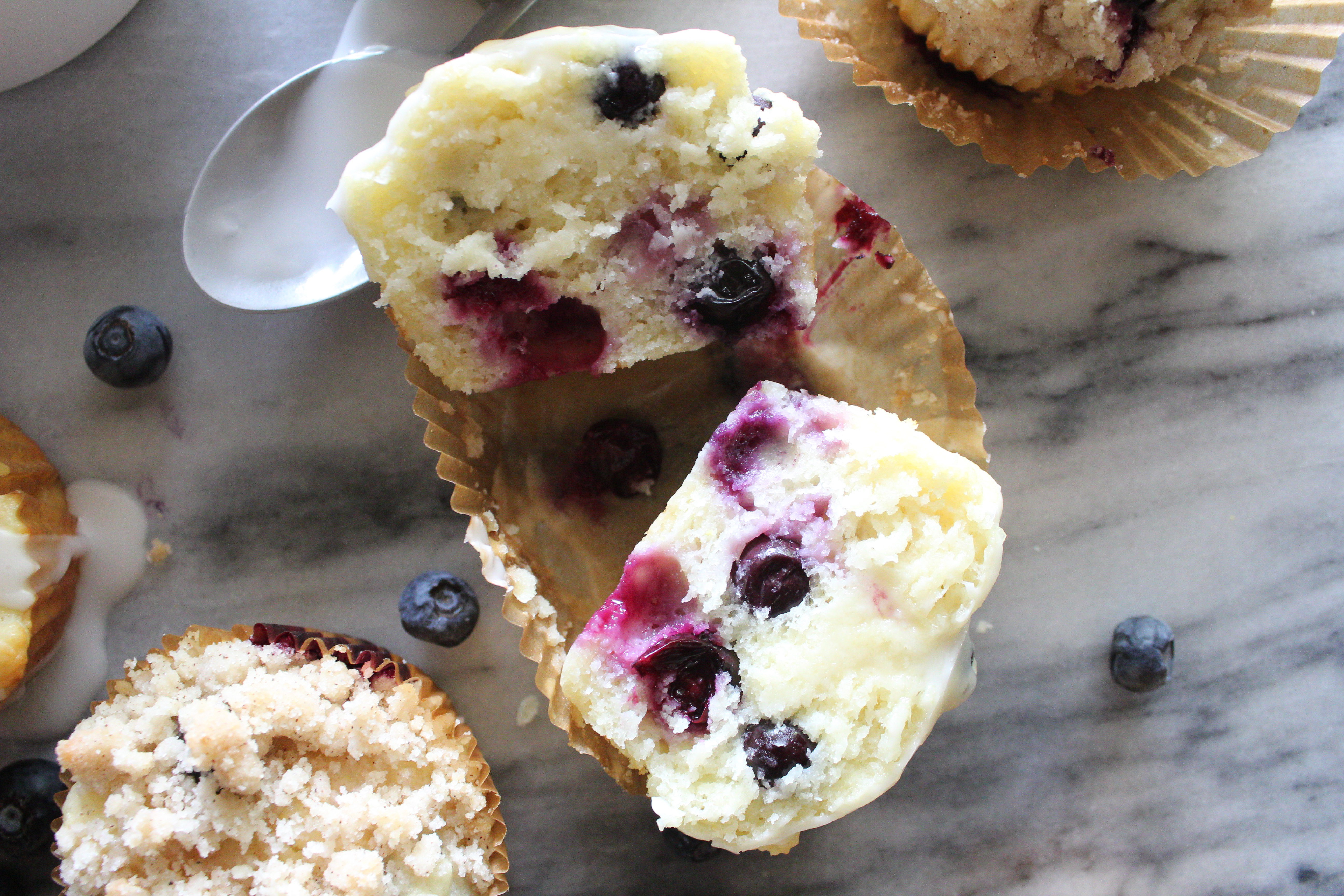 I tested these a couple of times, and even with all that time I still couldn't decide how I wanted to top these! Glaze vs. Streusel: The ultimate decision. Except for that one time I poured the glaze over a streusel-topped muffin and realized THAT was definitely the right way to go.
YAY "MUFFINS."
Don't worry though, I put directions for both down in the notes below. It's a choose your own adventure kinda day over here.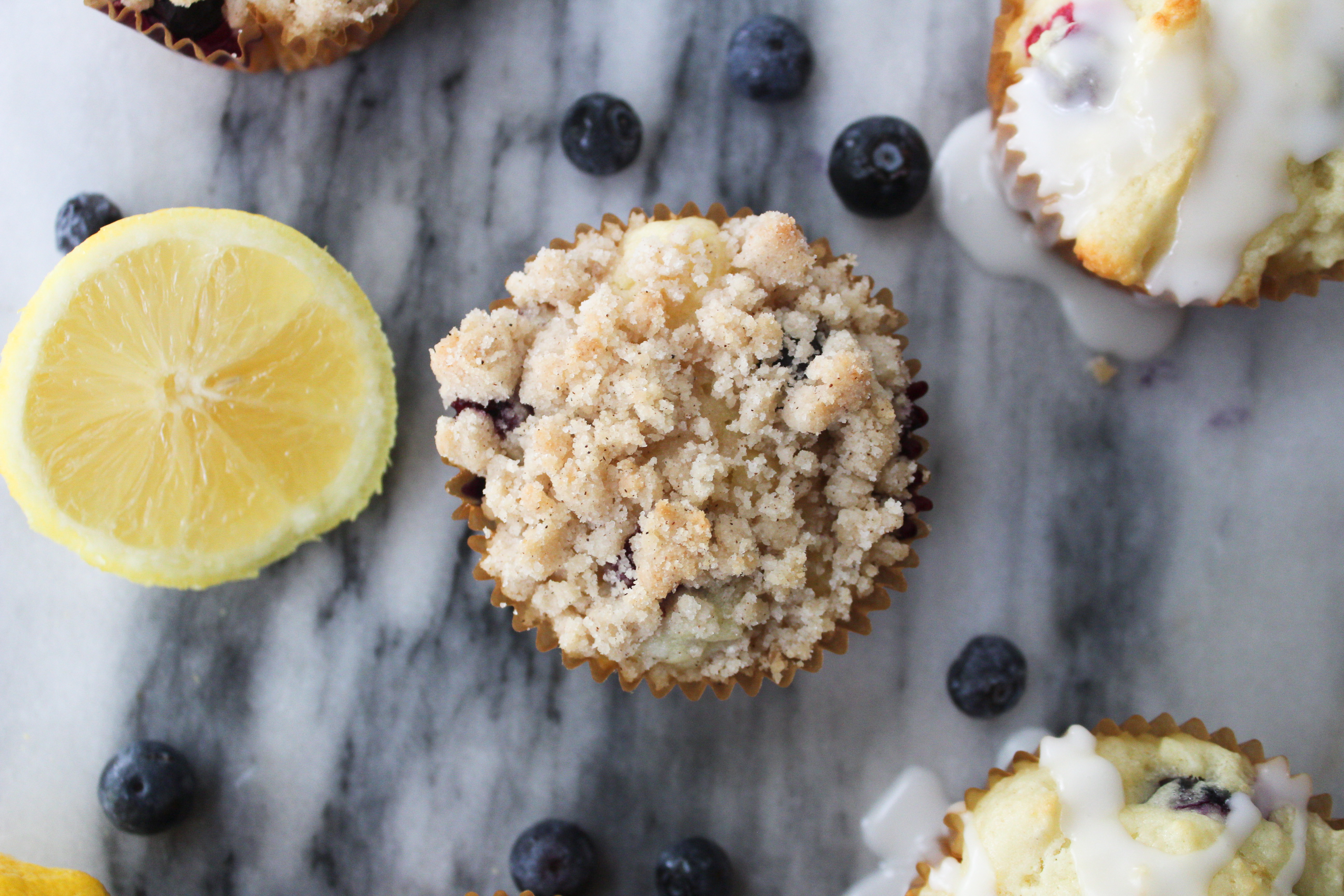 These lemon blueberry greek yogurt muffins are based off a Smitten Kitchen recipe (surprise surprise) for a lemon blueberry cake that I've been making for a while. It's amazing as a quick loaf cake, and if that's your jam I highly suggest using her recipe.
BUT. If you want something a little bit different that will 100% count as breakfast food, I've got you covered. These are a little less sweet and not as dense as the cake, making them a perfect choice for your first meal of the day.
Or a snack. Or lunch. Whatevs.
Even without any sort of topping these are super good. They are basically bursting with blueberries and so much lemon (but not too much!) flavor it's amazing. And the greek yogurt gives them a texture I really love. Kind of...bouncy? I don't know. I just really like them. As-is they really are not super sweet, which I prefer in a muffin like this. Both the streusel and glaze obviously have sugar so they up the sweet factor juuuuust enough (especially that glaze. Lemon glaze loves us) without taking you into cupcake territory.
Try these if you need to get your bake on these weekend. They are Spring in a muffin tin and it's really hard to be mad about that.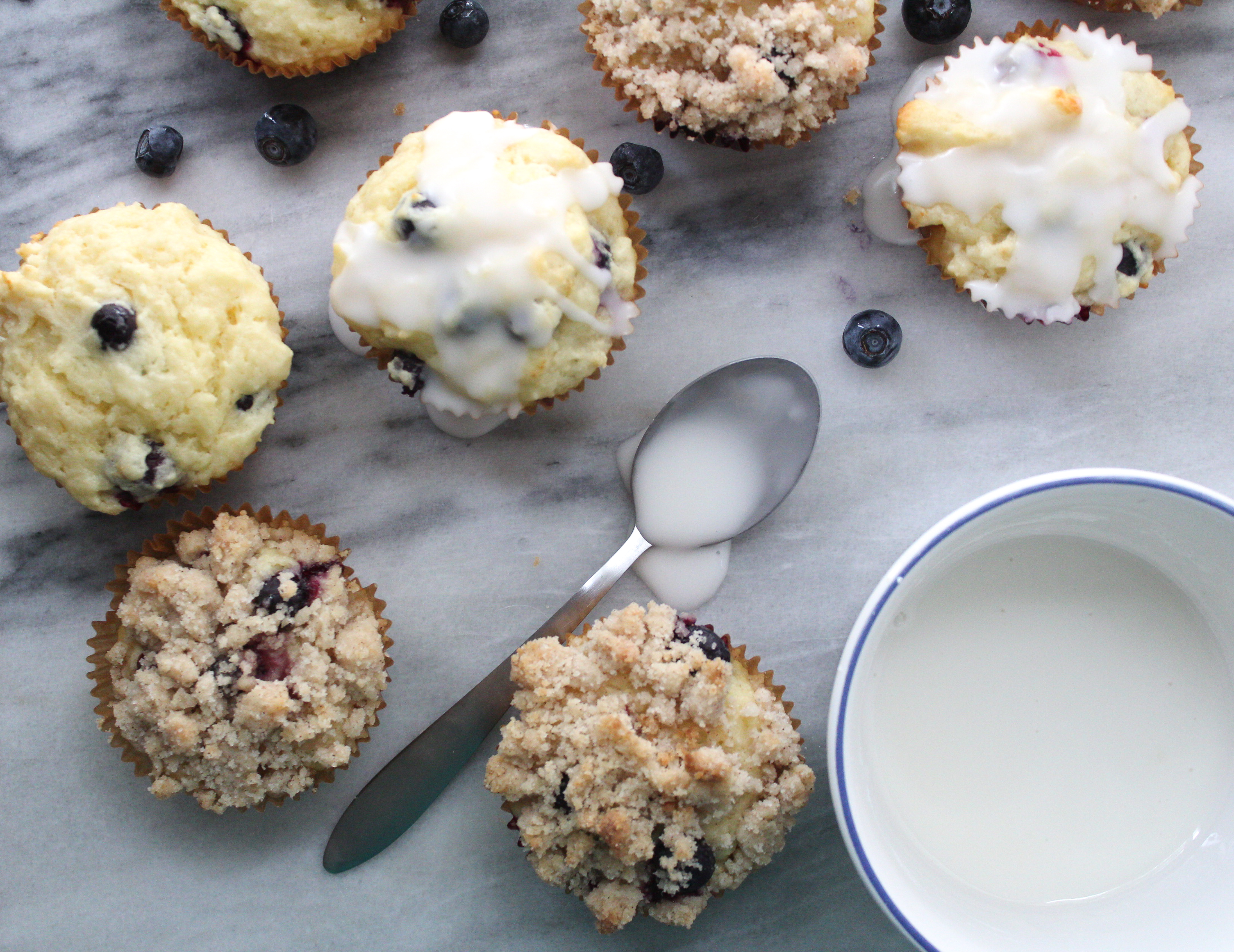 Print
Lemon blueberry greek yogurt muffins
---
Total Time:

30 minutes

Yield:

1

2

1

x
1 ½ cups

flour

2 teaspoons

baking powder

½ teaspoon

salt

½ cup

sugar

1 teaspoon

lemon zest

½ cup

coconut oil, melted

2

eggs

1 cup

greek yogurt

¼ cup

lemon juice

½ teaspoon

vanilla

1 ½ cup

blueberries
---
Instructions
Preheat oven to 400. Spray a muffin tin or line with muffin liners (I actually like to spray those as well) and set aside.
Whisk together flour, baking powder and salt. Toss gently with blueberries. Set aside.
In a separate, large bowl add sugar and lemon zest. Use your fingers to mix the two until the zest is evenly dispersed into the sugar (this keeps the zest from clumping up in the batter).
Add the melted coconut oil and whisk for 2 minutes until combined. Add eggs and whisk for another minute until batter is a pale yellow.
Add greek yogurt, lemon juice and vanilla and mix to combine. It's okay if the yogurt is a little lumpy.
Add the dry ingredients with blueberries and gently fold to combine with wet ingredients. Fold 12-15 times, incorporating as much as possible without overmixing. It's okay if there are streaks of flour.
Fill muffin tin and bake for 5 minutes. Turn heat down to 375 and bake for 12 minutes. Allow to cool for 10 minutes in pan before removing to a cooling rack.
Muffins will last 5-7 days in an airtight container.
Notes
Recipe adapted from Smitten Kitchen
I haven't tried these yet with frozen blueberries, but I've made other blueberry muffins with frozen. If you'd like to use them here, I would skip mixing them with the dry ingredients. Instead, add them when the dry is almost fully incorporated. You still don't want to overmix, so just fold 2-3 times to combine.
For a streusel topping: Mix together ¾ cup flour, ½ cup sugar, ½ teaspoon cinnamon, ¼ teaspoon ground cardamom (optional) and 6 tablespoons of melted butter. Add batter to muffin tin, filling each one up about ⅔ of the way. Top with about 2 tablespoons of streusel topping and bake as directed.
For glazed topping: Whisk together ½ cup powdered sugar with 2 tablespoons lemon juice. Allow muffins to cool completely before adding glaze.
Prep Time:

15 minutes

Cook Time:

15 minutes