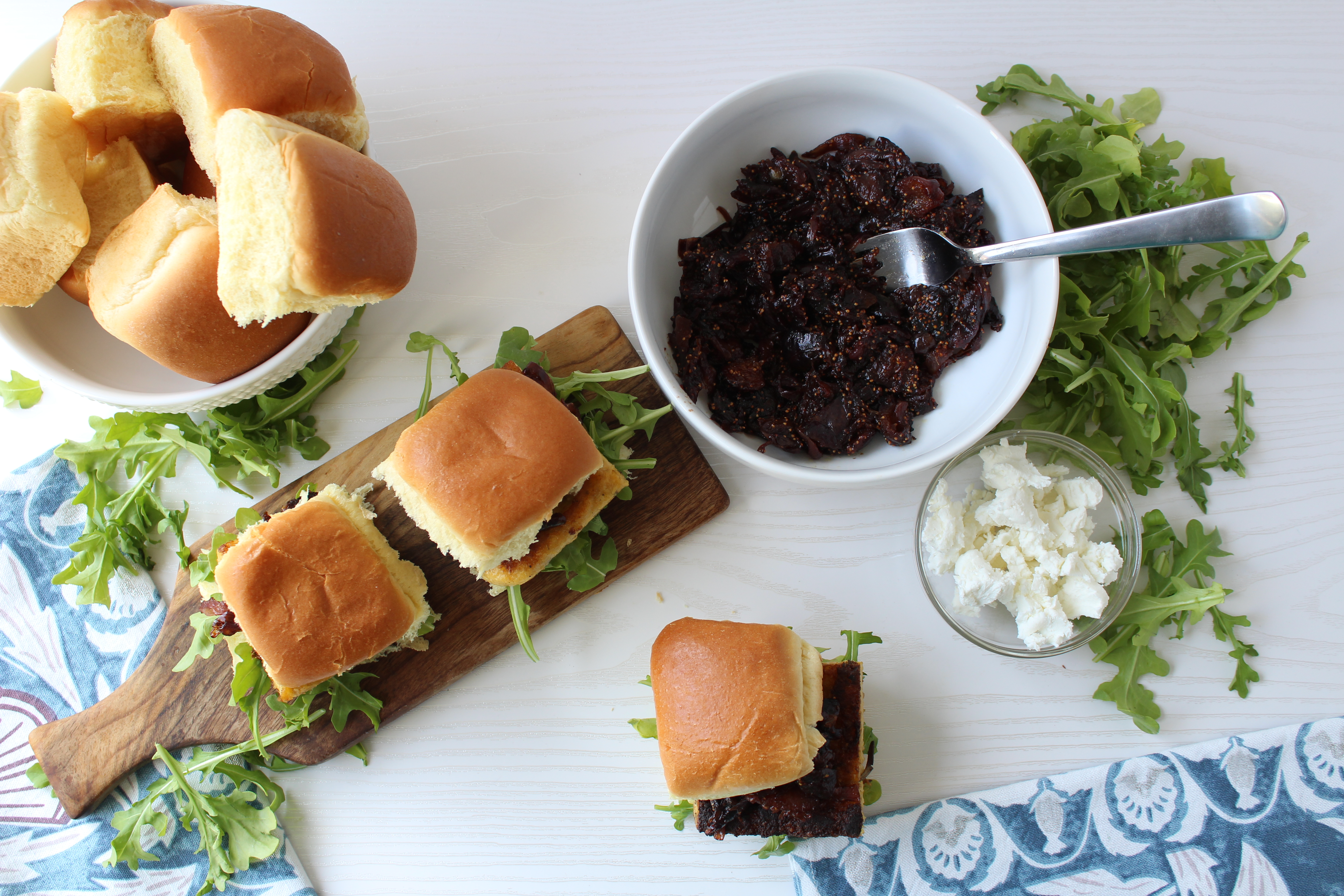 I'm just going to get this out of the way early: You have Diners, Drive-Ins and Dives to thank for this one.
Yes, spikey-haired Guy Fieri gets some credit here.
Sorry (NOT SORRY).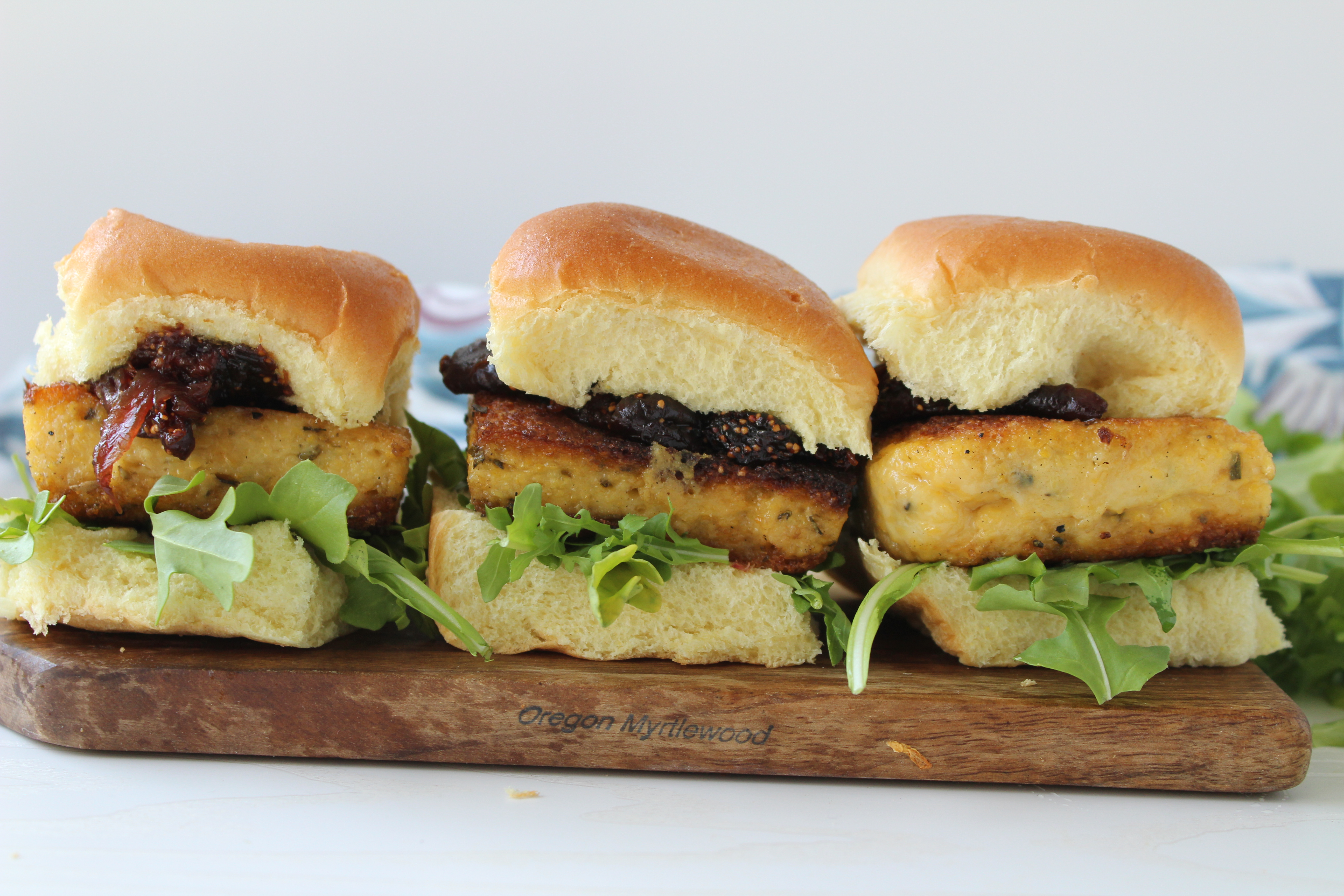 I learned pretty early on in my adult life that I'm not a "go out on Friday night" type of gal. For lack of a better term, I just cannot hang. I'm just so tired and so boring and would so rather be in my pajamas on the couch. Luckily for all of us, the food network decided Friday nights was prime "Triple D" marathon time around the same time I realized I'm a two-drinks-at-happy-hour-and-out person.
And listen, while I recognize that Guy is not everyone's cup of tea (he's certainly not mine), I cannot stop watching that show. It's just a bunch of happy people eating food they love. HOW AM I SUPPOSED TO BE MAD AT THAT?!
(I know, I know. There's a lot more to it BUT STILL.)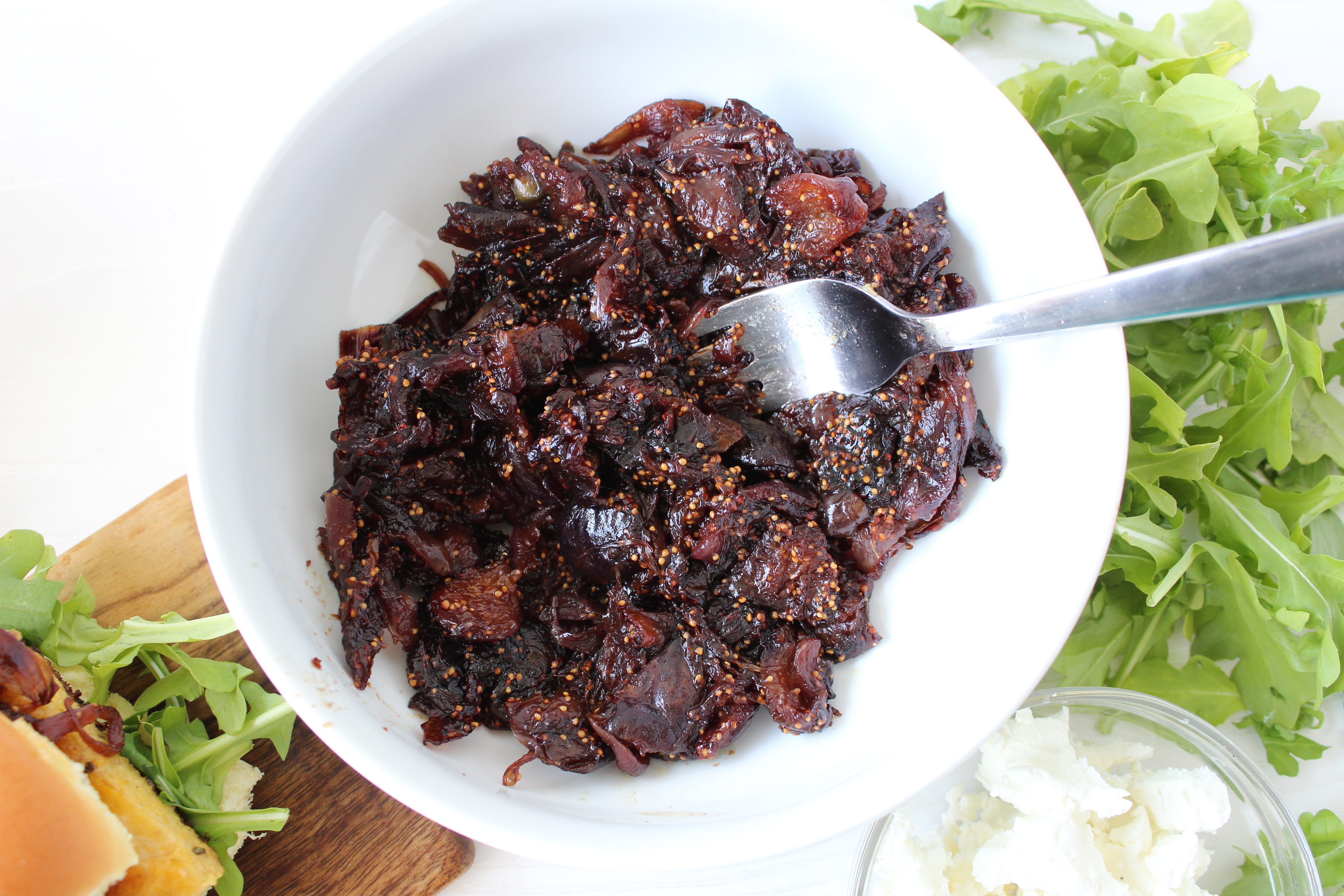 One of the reasons I really like watching the show is because I get some really fun ideas, which I naturally keep a running list of in my phone. This is uber important because if I don't write an idea down the minute I see it, I will promptly forget all about it within 15 minutes.
So these sliders! I saw them on an episode forever ago (like it's definitely been more than a year) and while I remember that it was a couple who owned a cute little place, I have no other details. I literally just put "polenta sliders" in my phone and moved on with my life. I could have done a little detective work and found the episode to remember how they made them and what else they used, but I decided it would be more fun to wing it.
And wing it I did! With pretty great results, if I do say so myself. I tested these out a few times, and while it's a little more work than you might want to do for a tiny sandwich it's worth it.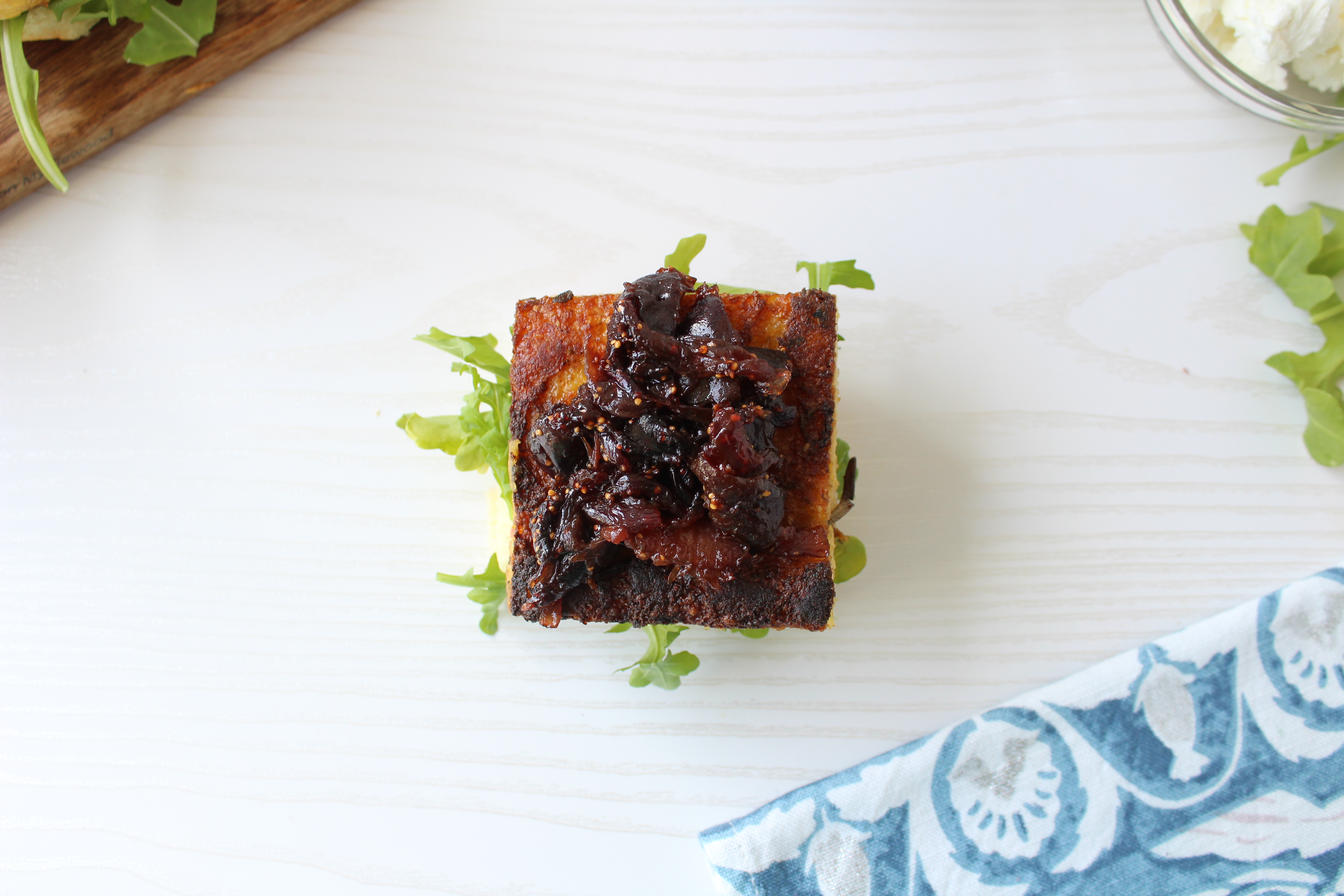 On that note - these definitely don't have to be sliders. You can cut them into larger squares (or use a cookie cutter) and make these full-fledged burgers. Especially good if you've been looking for a new vegetarian burger option. You're welcome meat-free friends.
Like most things, these are super customizable. I added some goat cheese and rosemary to the polenta, but you can add whatever you want. Or keep it plain! These would be great topped with "normal burger" toppings like cheese, tomato and onion or you can make it a little extra and use your favorite toppings. Here, I used the fig compote I shared on Instagram a few weeks ago and it was very, very good. But I've also topped them with raw onion and avocado and I was super into that too. So many options!
Your life. Your (polenta) slider.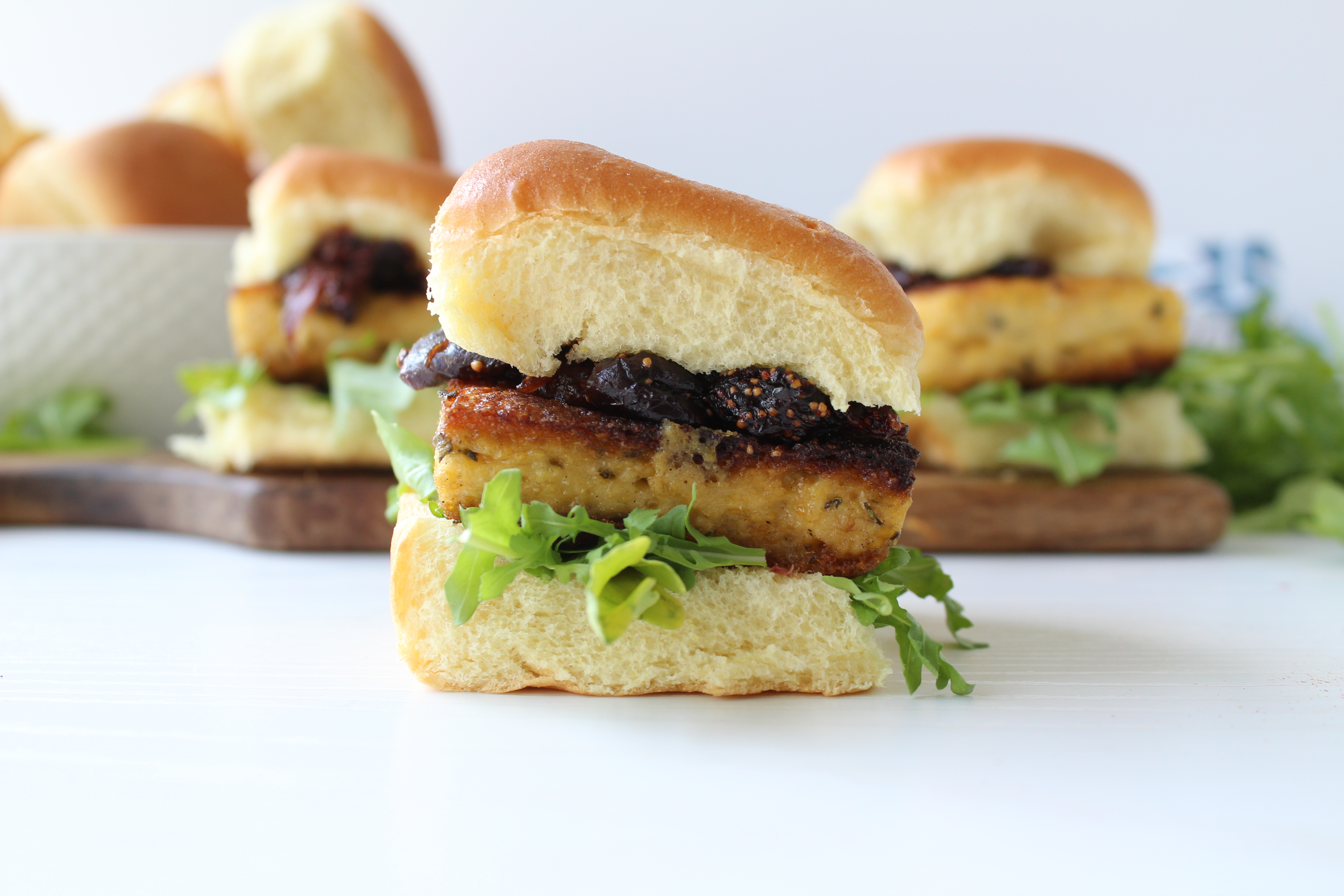 Print
Polenta sliders with caramelized onion and fig compote
---
For the sliders:
1 cup

cornmeal/polenta grits

5 cups

vegetable stock (really, any kind of stock will do. Water works too!)

2

TB olive oil

2 oz

goat cheese

2

TB rosemary, chopped
Slider buns
Arugula
Caramelized onion and fig compote:
2

TB olive oil

2

TB butter

1

red onion, thinly sliced

¼ tsp

salt

1

lb figs, roughly chopped

2

TB balsamic vinegar
---
Instructions
Pour the stock/water into a large saucepan or pot and let it warm up a bit before whisking in the cornmeal (I like to add it in a slow stream to try and avoid lumps). Bring to a boil, stirring frequently until polenta thickens. Reduce the heat to medium-low, cover and continue to cook for 45 minutes, giving it a stir every once in a while.
Stir in the olive oil, cheese and rosemary and pour into an oiled 8x8 pan. Press a sheet of plastic wrap on the top and let sit in the fridge for at least 4 hours, preferably longer.
Cut into squares (size will depend on what kind of buns you're using!) and pan fry for a few minutes on each side until warmed through and crisped up. Serve on buns with arugula, compote and more goat cheese if desired.
To make the caramelized onion and fig compote:
Heat a large pan over medium high heat and add onions along with olive oil and 1 tablespoon of butter. Stir everything to combine.
When the onions start to break down a bit, add the salt and reduce heat to medium-low. Cook for 20-25 minutes, stirring frequently - you want the onions to slowly turn brown and caramelize without crisping up. If it seems like it's going to fast, lower the heat even more.
Add the figs and continue to cook, stirring frequently, for another 20-30 minutes until everything gets really soft and starts to cook together. I like to mash some of the figs during this time with the back of a wooden spoon.
When everything is cooked down to your liking, add the vinegar and cook for another 5 minutes.
Store leftovers in a tightly-capped jar in the fridge.