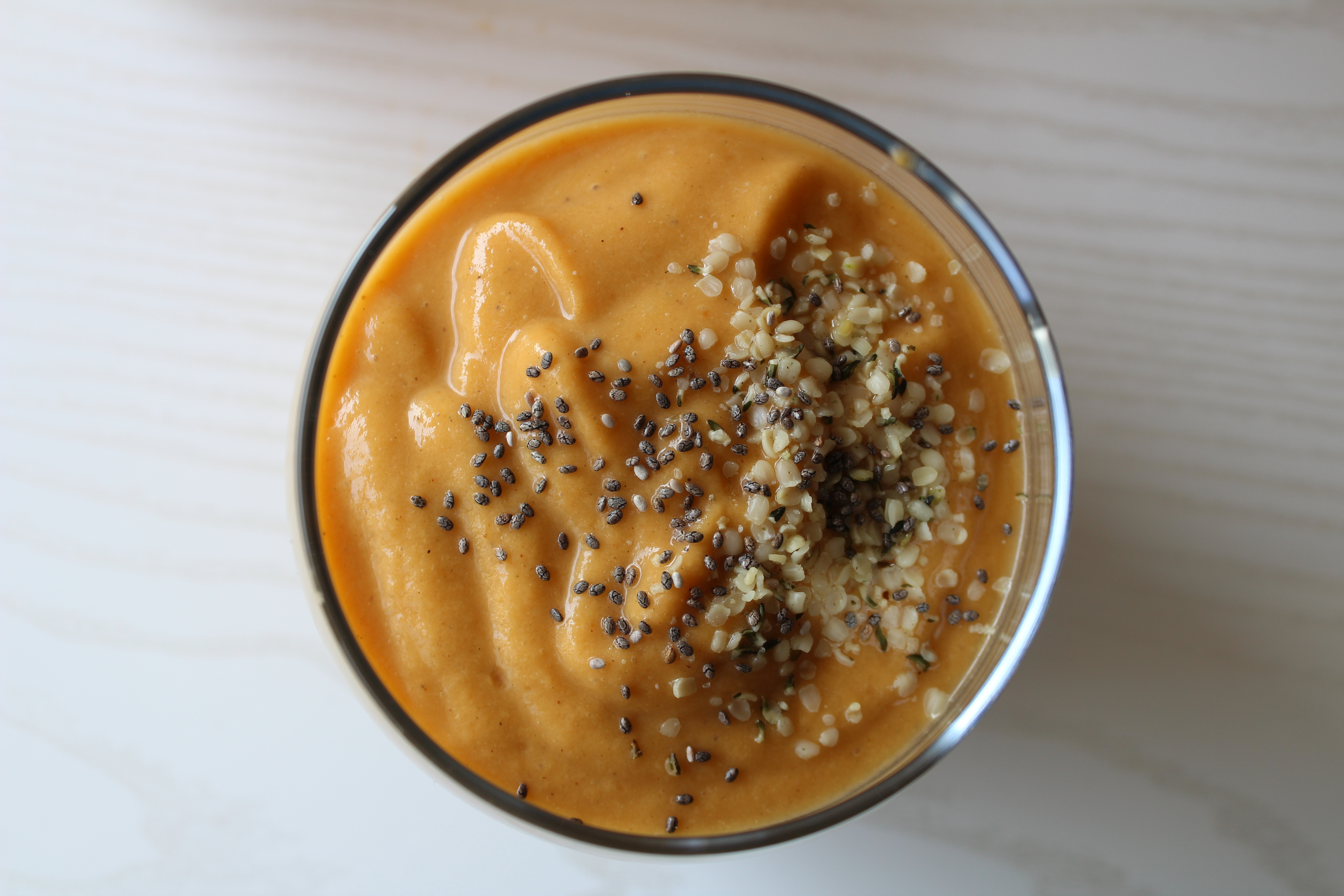 Let's ease into fall today. The weather is a little weird across the country so I thought we'd dip our toe in with this one.
It's fun putting the word "pie" next to "smoothie" isn't it? And while that's sometimes code for "this is really just a milkshake but let's pretend it's good for us," in this case smoothie really is the right word! And do you know why that is, sweet friends?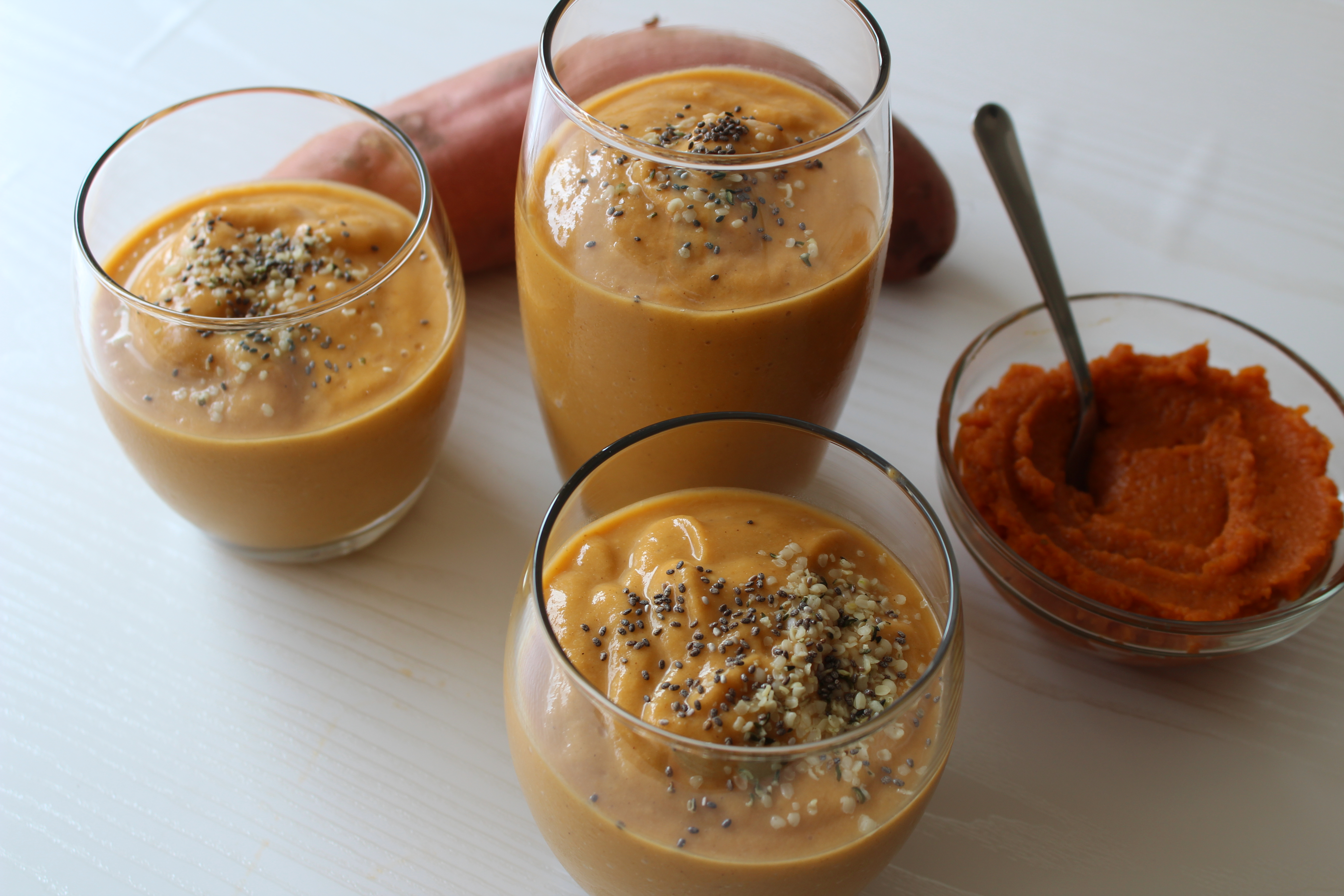 It's because of two very special, very secret ingredients:
Sweet potatoes
Cauliflower
WAIT DON'T GO.
I promise it's good. You can haaaaardly taste the vegetables. You definitely can't taste the cauliflower - it's a total ninja ingredient here. You might be able to taste the sweet potato, but it works so well with the pumpkin and just....makes sense?
I can't explain it, but I know I like it.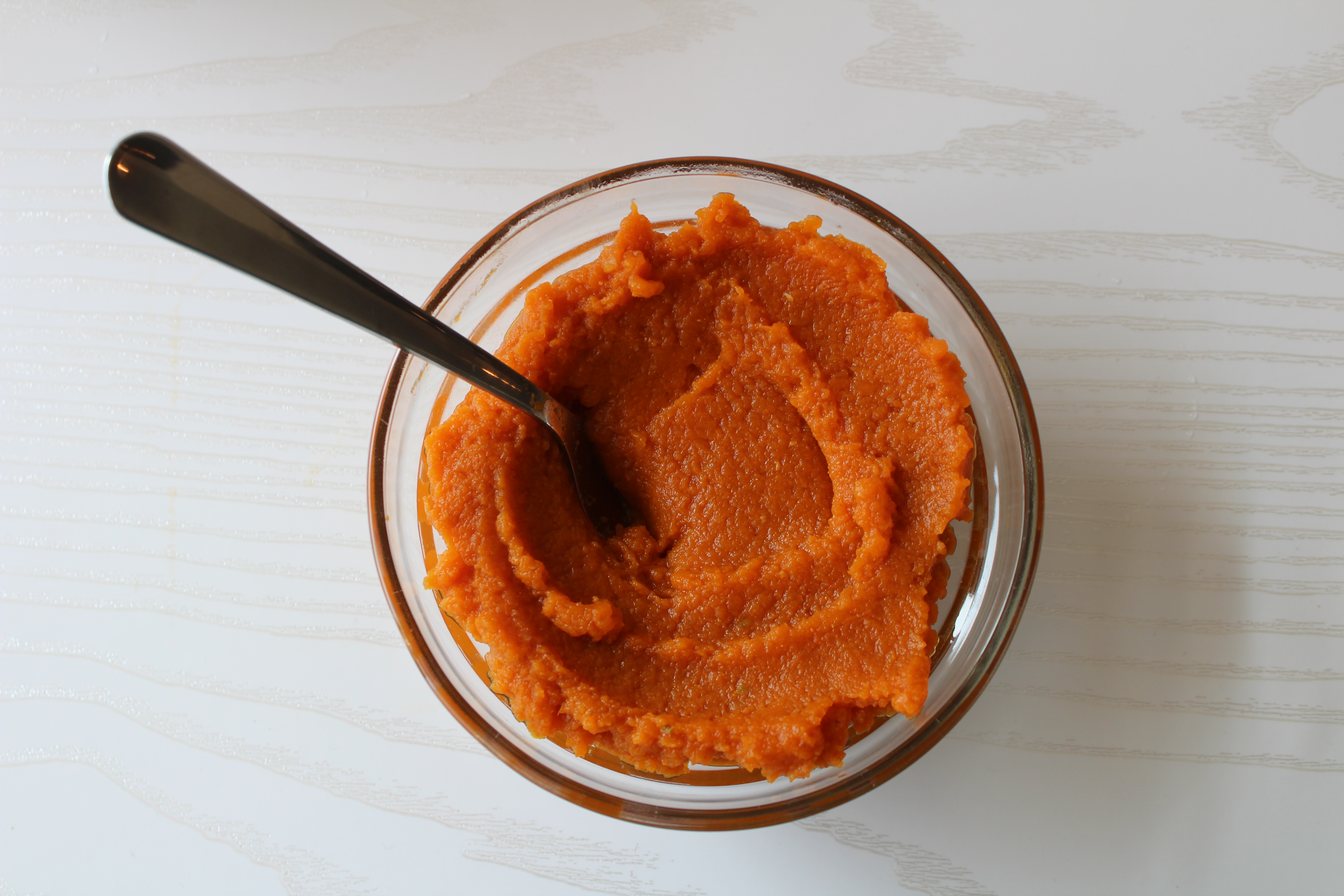 So here's the thing: this smoothie is going to take a tiny bit more work than you probably want it to be. As expected from smoothies, the recipe itself is fairly easy ( Step 1: Put things in blender. Step 2: Turn on blender), but it does require a bit of prep to get everything ready.
As you probably realized, raw sweet potatoes and cauliflowers aren't the most blend-able vegetables out there. So! You're going to have to steam them. And then freeze them.
SERIOUSLY DON'T GO.
I've found the easiest way to do it is to peel the sweet potatoes and then steam them with the cauliflower florets. When they're done, cut the sweet potato into smaller cubes (to make measuring it out easier). Lay everything out on a parchment lined baking sheet and freeze for an hour like that before transferring to another container or bag. It sounds like a lot of work, but if you do a bunch at a time you'll have them on hand for future smoothies. You can even make smoothie packs to make things super easy for your future self.
In fact, definitely do that. Future you totally deserves it.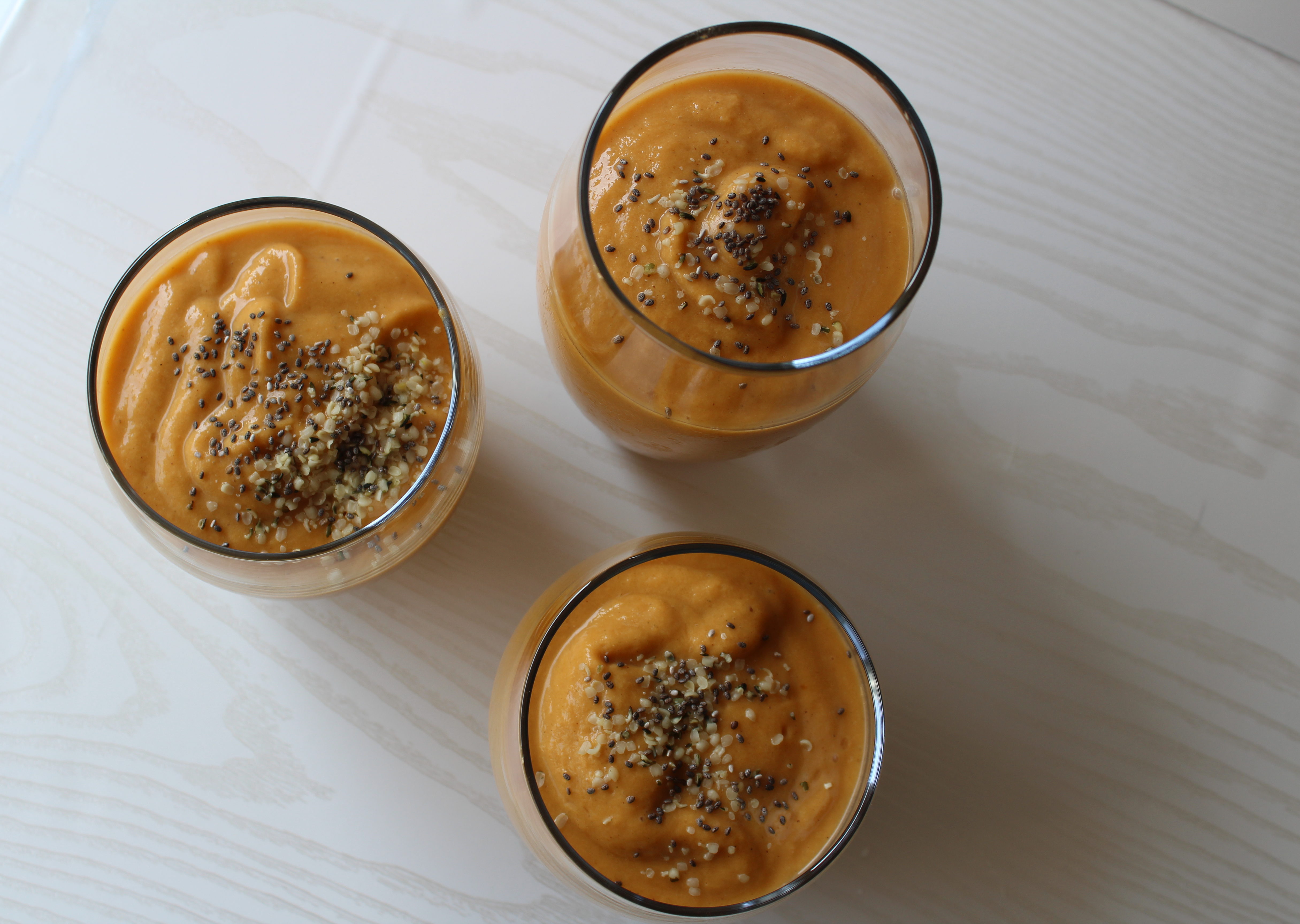 Print
2 cups

sweet potato cubes, steamed and frozen

1 cup

cauliflower florets, steamed and frozen

¼ cup

pumpin puree

3

TB maple syrup

1 tsp

ground cinnamon

¼ tsp

nutmeg

¼ tsp

ground ginger

2 cups

milk (any kind you prefer! I used coconut)

2

TB hemp hearts (optional)

2

scoops vanilla protein powder (optional)
---
Instructions
Pour everything into your blender and blend away! Give it a taste and add more maple syrup, pumpkin, spice, etc. if you'd like. Make this to your taste!