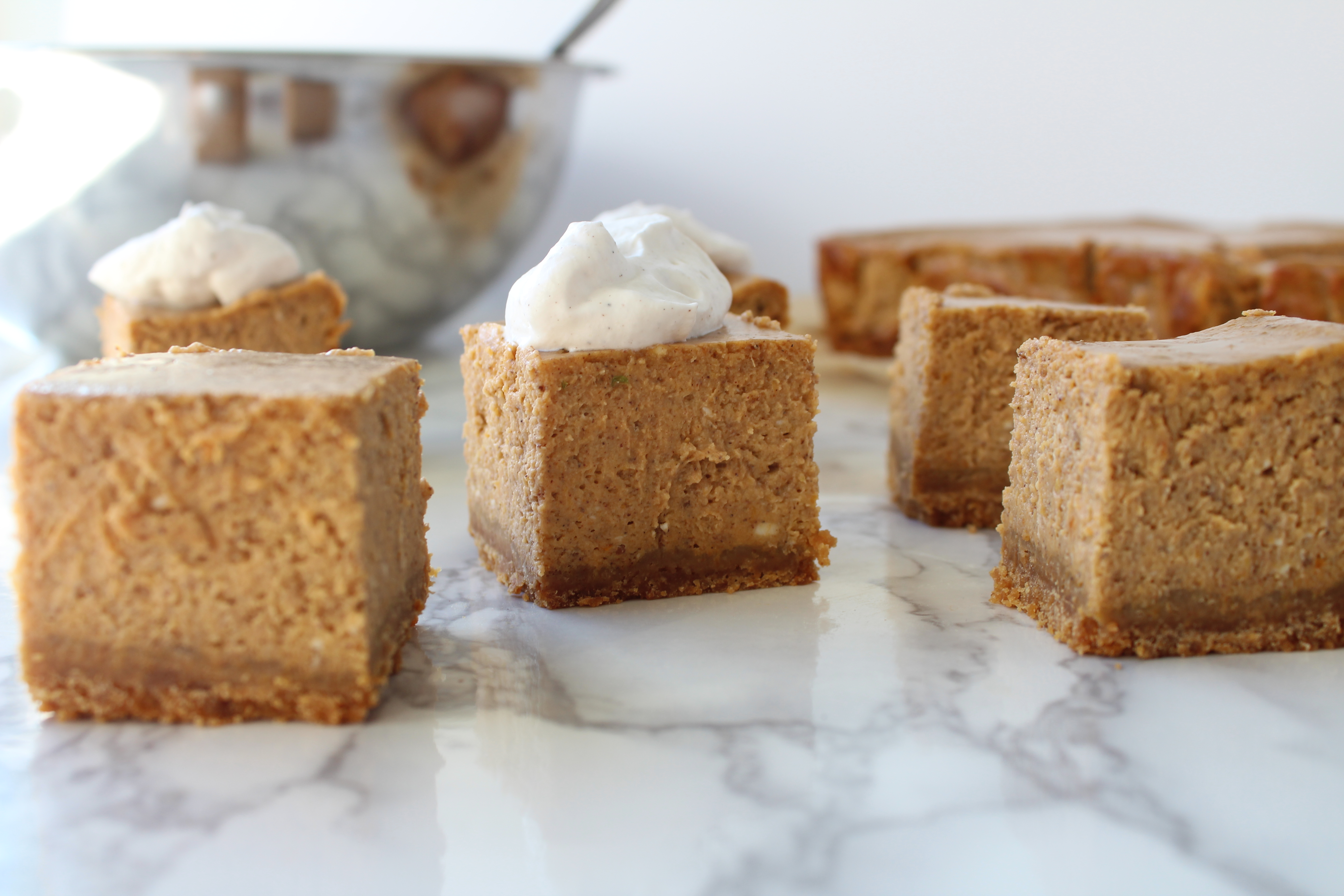 Full disclosure: This was supposed to be a pie. An apple pie. Obviously I took a wrong turn somewhere.
But as always, I am not mad about it. Not one bit.
What happened was I thought it would be totally fine to test out a new apple pie recipe while I was doing Whole 30. Normal. So I made it, baked it and then stuck it in the freezer and immediately started counting down the days until I could take it out and actually eat it.
So then, what felt like a million years later, I actually ate it. And it was no good. Just...no. To be fair, I kind of knew it was going to be a fail when my dough wouldn't come together and I started arbitrarily adding water and then more spices (it was meant to be a chai-spiced dough) until it "looked good enough." By then I had already peeled and sliced three pounds of apples so I was too far in to give up. The point is I kind of knew this wasn't going to work out.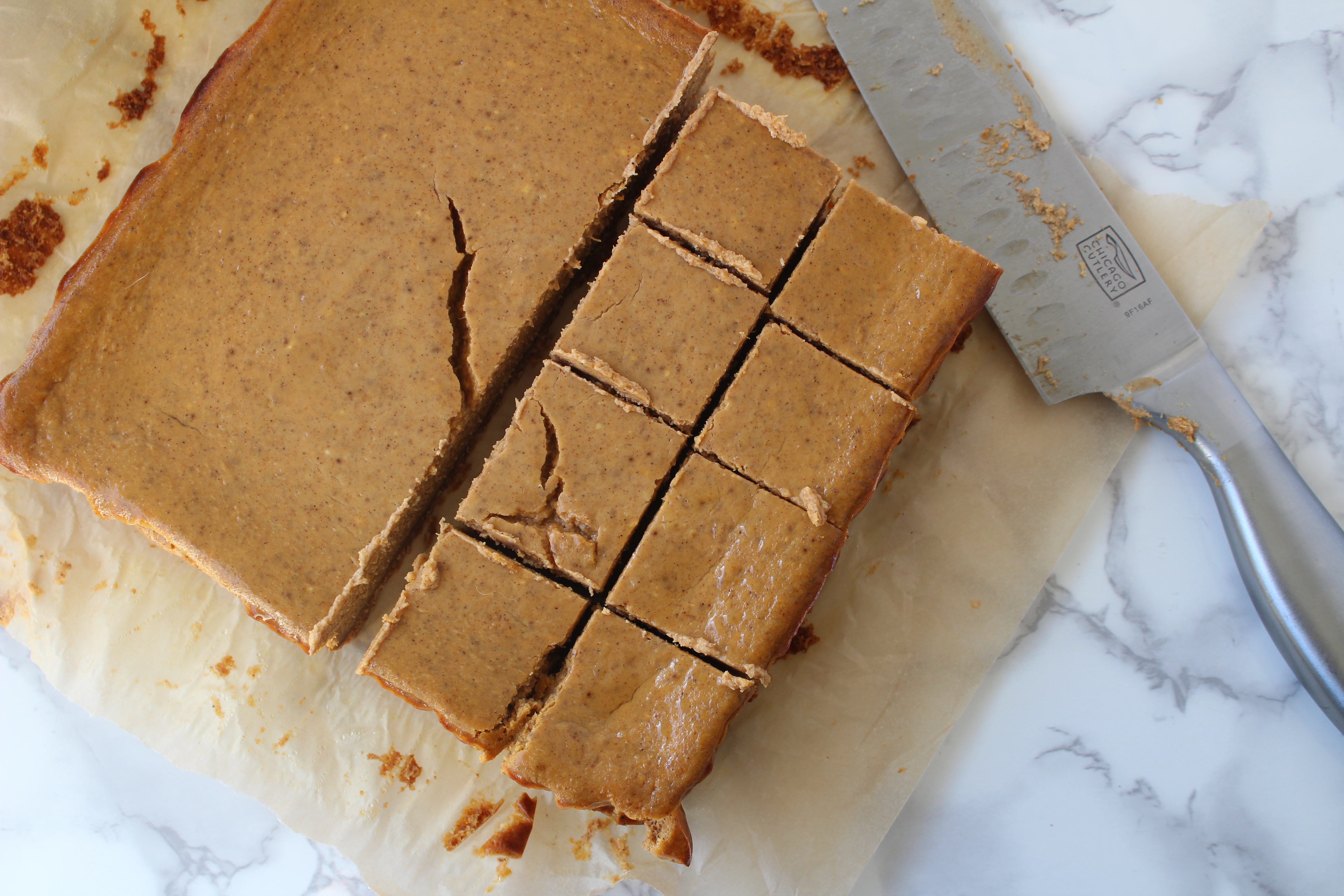 I still wanted to have a dessert to share before next week though, and while I'm not a huge fan of pumpkin pie (blasphemy! horror! i'm a monster! i know.), I've never met a cheesecake I don't like.
ALSO I was kind of in the middle of a big move when I made this and wanted to use up some ingredients I had in the pantry, which is like 50% of the reason this is a pumpkin dessert and 100% of the reason why I poured an entire can of sweetened condensed milk in here.
Of course, I can't let anything go so the whipped cream ended up being chai-spiced (RIP pie) but I love chai so it was a good decision in my book. And it's pretty incredible on this cheesecake, so it'll be a good decision in your book too.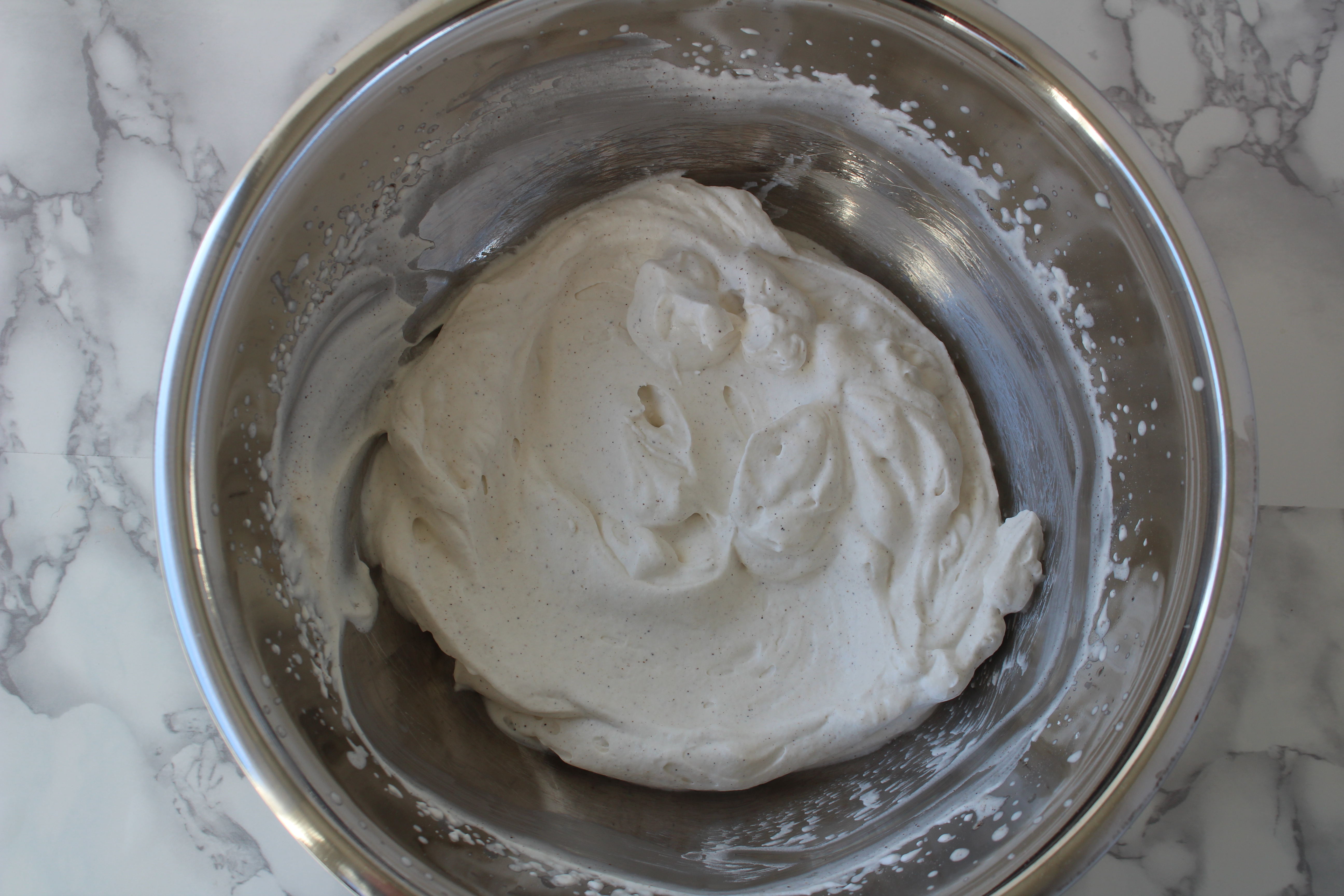 So to all of my soul sisters and brothers out there who were also not born with the pie-making gene, I'm here for you. Cheesecake won't let you down.
But 2018? THE YEAR OF PIE, OKAY?
(Maybe. I don't know. Help.)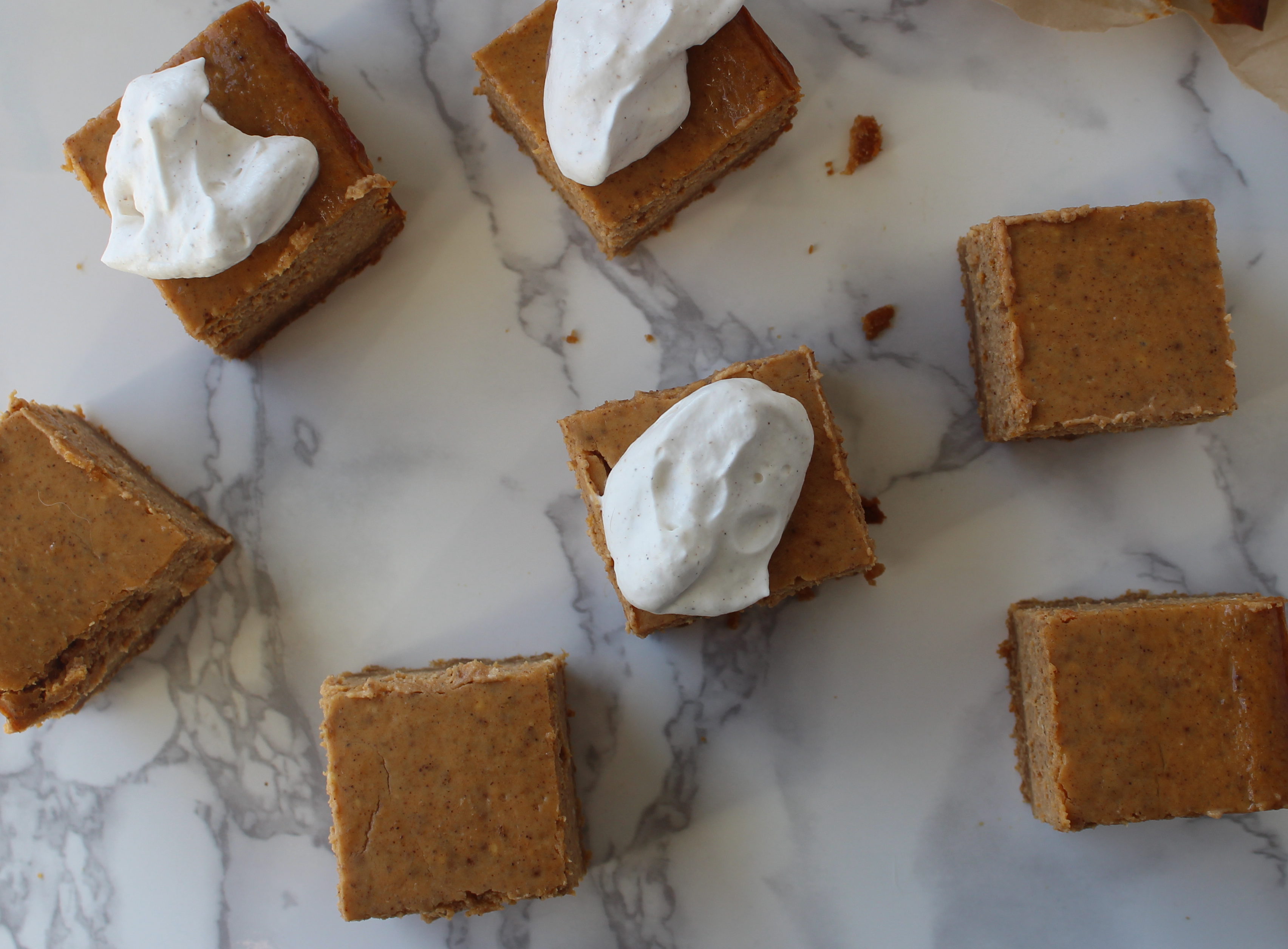 Print
Pumpkin cheesecake bars with chai whipped cream
---
1 ½ cups

graham cracker crumbs

¼ cup

unsalted butter, melted

¼ cup

brown sugar

1

8oz package cream cheese, softened

1

can sweetened condensed milk

3

eggs

1 tsp

vanilla

1

can pumpkin (not pumpkin pie filling)

2 tsp

ground cinnamon

¼ tsp

ground cloves

¼ tsp

ground nutmeg

¼ tsp

ground ginger
Chai whipped cream
1 cup

whipping cream

2

TB powdered sugar

¼ tsp

ground cinnamon

¼ tsp

ground cardamom

⅛ tsp

ground allspice

⅛ tsp

ground ginger

½ tsp

vanilla
---
Instructions
Preheat oven to 325.
Mix together graham cracker crumbs, melted butter and brown sugar until the crumbs are moistened (sorry). Press firmly into a parchment-lined 8x8 pan and bake for 10 minutes.
Meanwhile, use a stand mixer or hand mixer to beat the softened cream cheese until light and fluffy (just about a minute). Add the sweetened condensed milk and mix for another minute. Add the eggs one at a time, mixing for 30 seconds after each one. Add the pumpkin, vanilla and spices and mix until everything is combined.
Pour the batter over the crust and return to the oven. Begin checking around the 40 minute mark, using a toothpick or small knife to check for doneness. Depending on your oven, it can take up to an hour or even more.
Let cheesecake cool completely and then stick in the fridge overnight, or for at least 4 hours before serving.
Serve with chai whipped cream!
Chai whipped cream
Pour COLD whipping cream into a large bowl and begin whipping (if you remember, chill the bowl and beaters too!). When the the cream starts to firm up, add the sugar, spices and vanilla and continue whipping until stiff peaks form. Keep stored in the fridge in an airtight container until ready to use.
Notes
As you can see in the photos, I'm not one to be bothered by a cracked cheesecake. However, baking it in a water bath should prevent that if it is something that bugs you.