Keep this house seasoning on hand to make cooking even easier! Great for all meats, and especially delicious with roasted potatoes. Takes just 5 minutes to mix up a batch that will last you for weeks!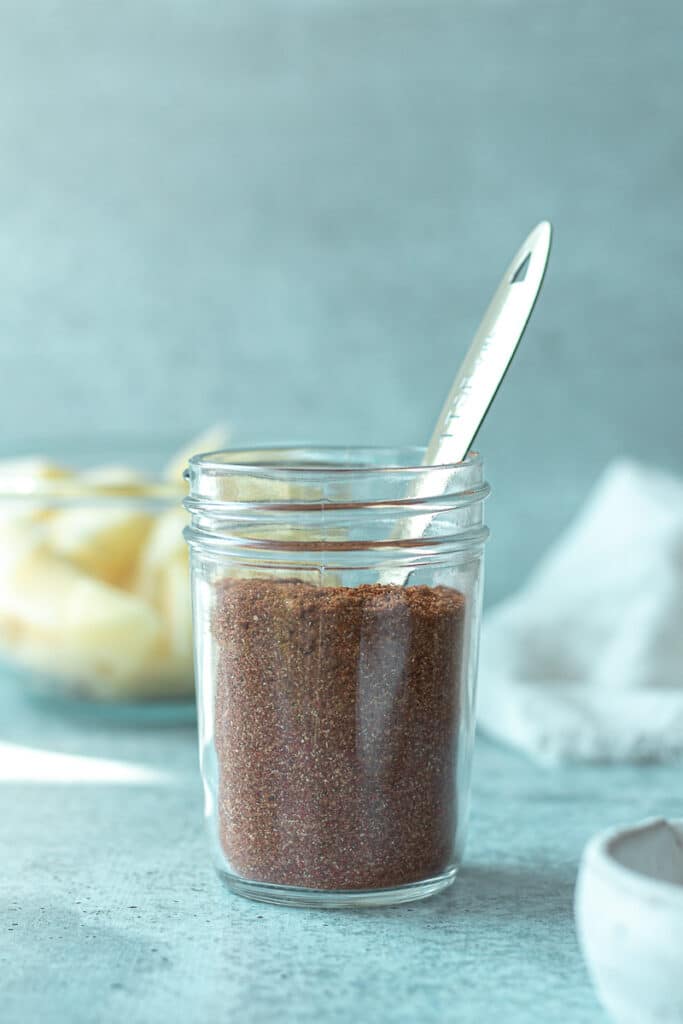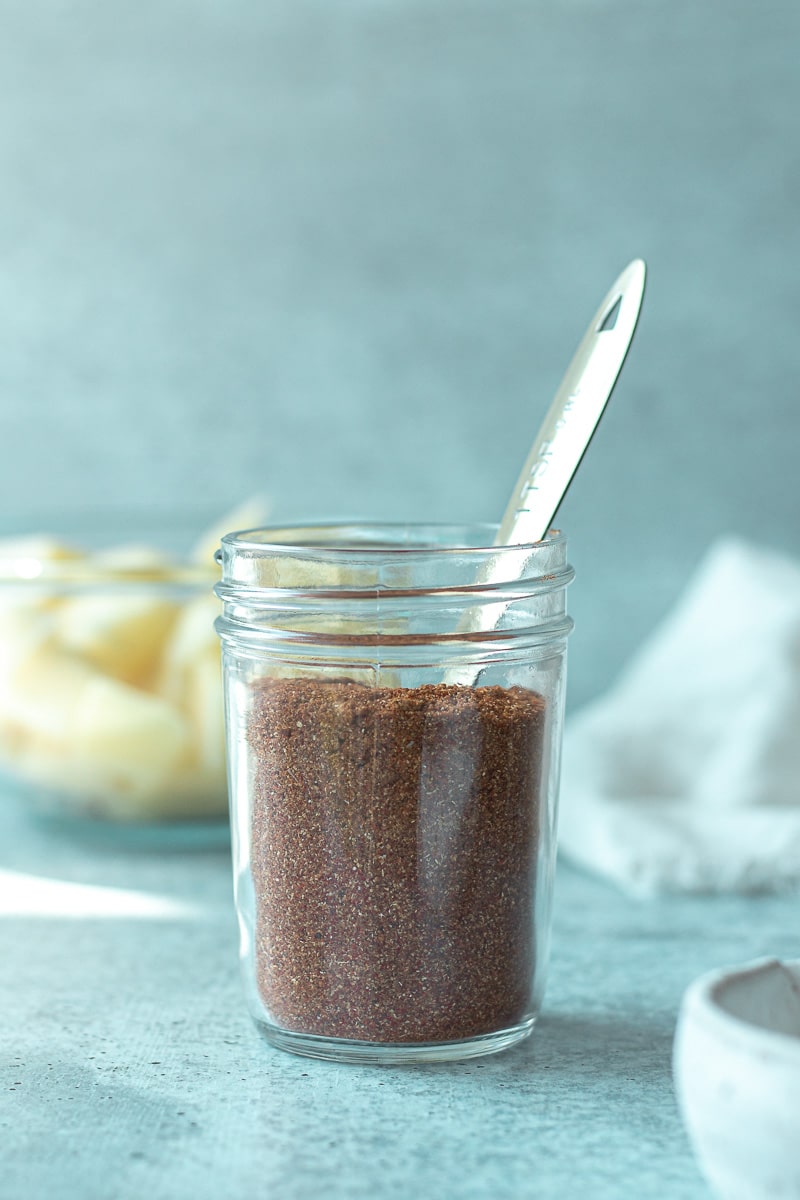 Print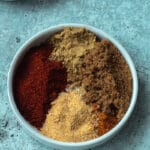 House seasoning
---
Author:

Mansee

Total Time:

5 minutes

Yield:

~½ cup
Description
Keep this house seasoning on hand to make cooking even easier! Great for all meats, and especially delicious with roasted potatoes. Takes just 5 minutes to mix up a batch that will last you for weeks!
---
2 tablespoons

chili powder

1 tablespoon

garlic powder

1 tablespoon

ground cumin

1 tablespoon

brown sugar

2 teaspoons

smoked paprika

2 teaspoons

onion powder

1 teaspoon

ground coriander

1

-

2

teaspoons red pepper flakes or cayenne pepper (depending on how spicy you like your food / completely optional!)
---
Instructions
Mix all the ingredients together really well (I like to use a whisk) to make sure everything is evenly combined and there are no clumps.
Store in an airtight jar. Lasts well for months!
Notes
I don't like to put salt in this one because I don't want to worry about using too much and making something salty. It's just easier to add it separately for me, but you can 1-2 teaspoons salt in your seasoning blend if you want!
Cook Time:

5 minutes

Category:

Seasoning

Cuisine:

Global
Keywords: seasoning mix, house seasoning, spice mix
I realize it's very pretentious to mix a bunch of spices and call it "house seasoning" as if I'm running some sort of restaurant over here, but I'm too far in to stop now. I used an actual label maker for this, guys. It's officially a thing.
I didn't set out to make a "house seasoning," but the more I thought about it the more it made sense. It started when I was organizing my spice drawer and realized I should make sure all the spices I use the most were up front and center (or whatever the equivalent of that is in a drawer).
But here's the thing: I don't gravitate towards just one or two, so as I was pulling them up front I started to realize that "most used" was more like "half the drawer." On a whim, I grabbed an empty spice jar and started dumping in random amounts of the ones I knew I used the most together: chili powder, smoked paprika, cumin and garlic. Then I started putting it on roughly 75% of my food and now I barely remember life without it.
(I'm only being slightly dramatic.)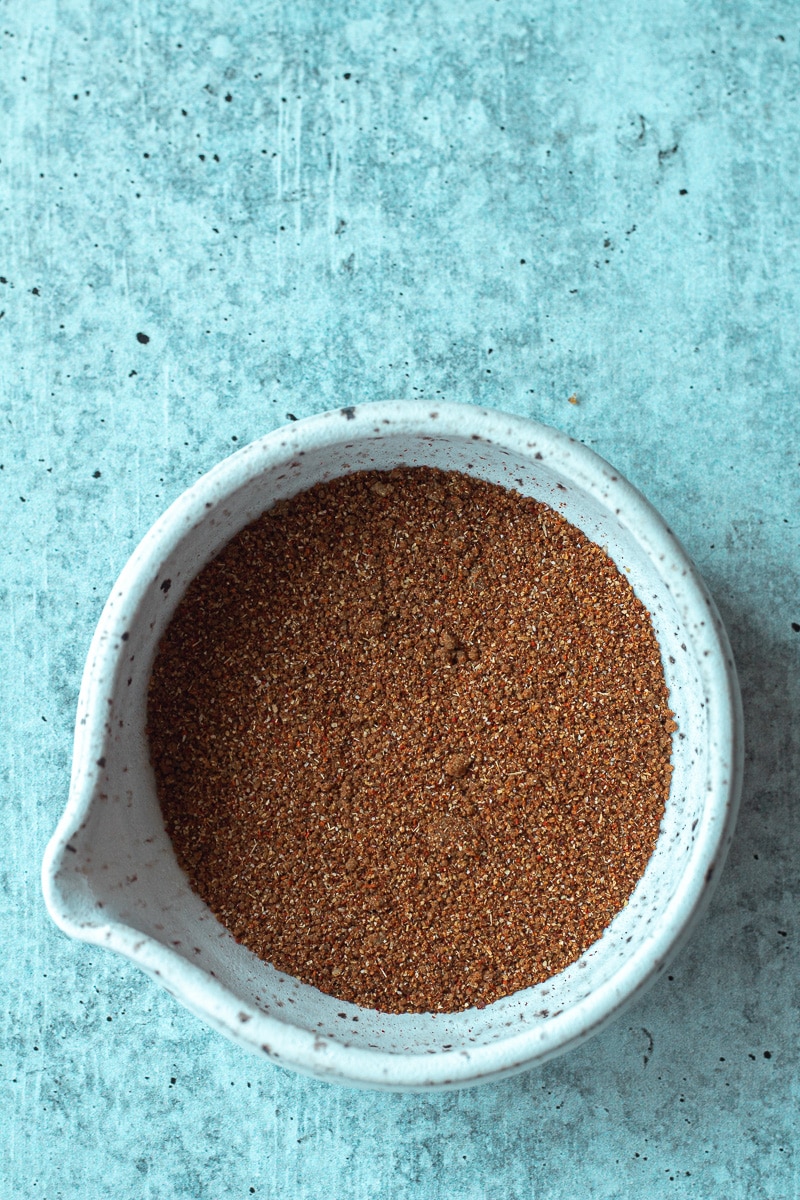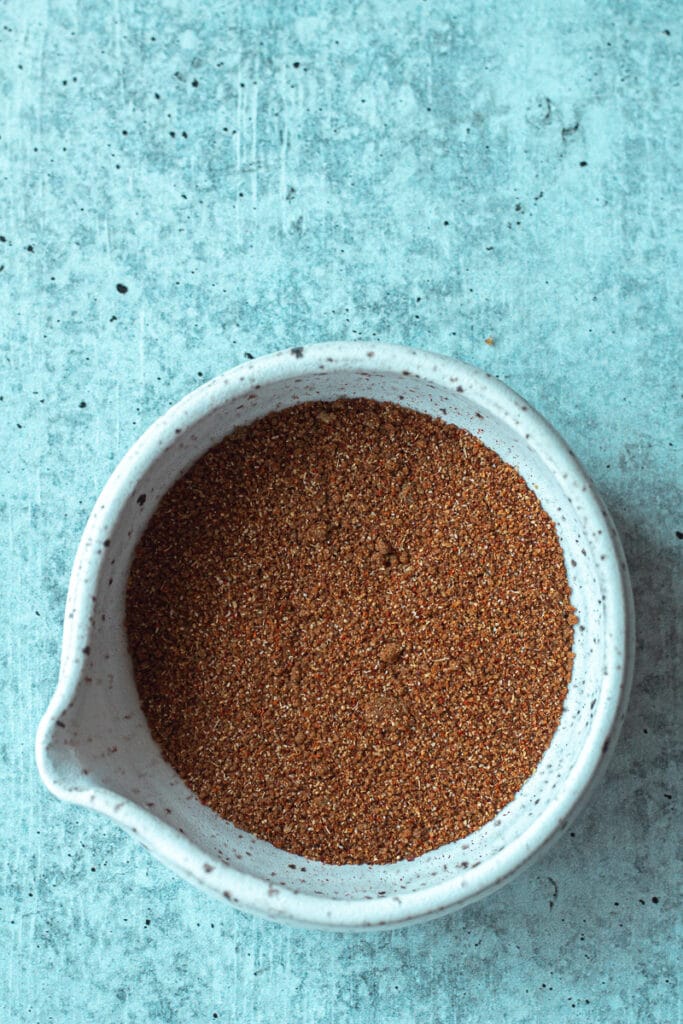 How to use house seasoning
I put my house seasoning mix on everything - from roasted vegetables to salmon to pasta. Seriously, everything! It's perfect for quick weeknight cooking. A few ideas:
And the list goes on!
You could even forget most of the cooking, and just pick up some chicken and tortillas on your way home from work, cook it with this seasoning, shred it and suddenly you're eating tacos. Actual tacos. For dinner. Like an adult.
OR roast up a pan of your favorite vegetables tossed with your seasoning and pile it on top of rice or quinoa. Add a fried egg and some avocado and....it's dinner! Or maybe lunch! I don't know - it's your life!
My favorite thing to do is season potatoes (white or sweet) and serve it with something like my green goddess dressing or green onion cilantro sauce. It might not sound like a full meal, but if you eat a whole pan it most certainly is thankyouverymuch.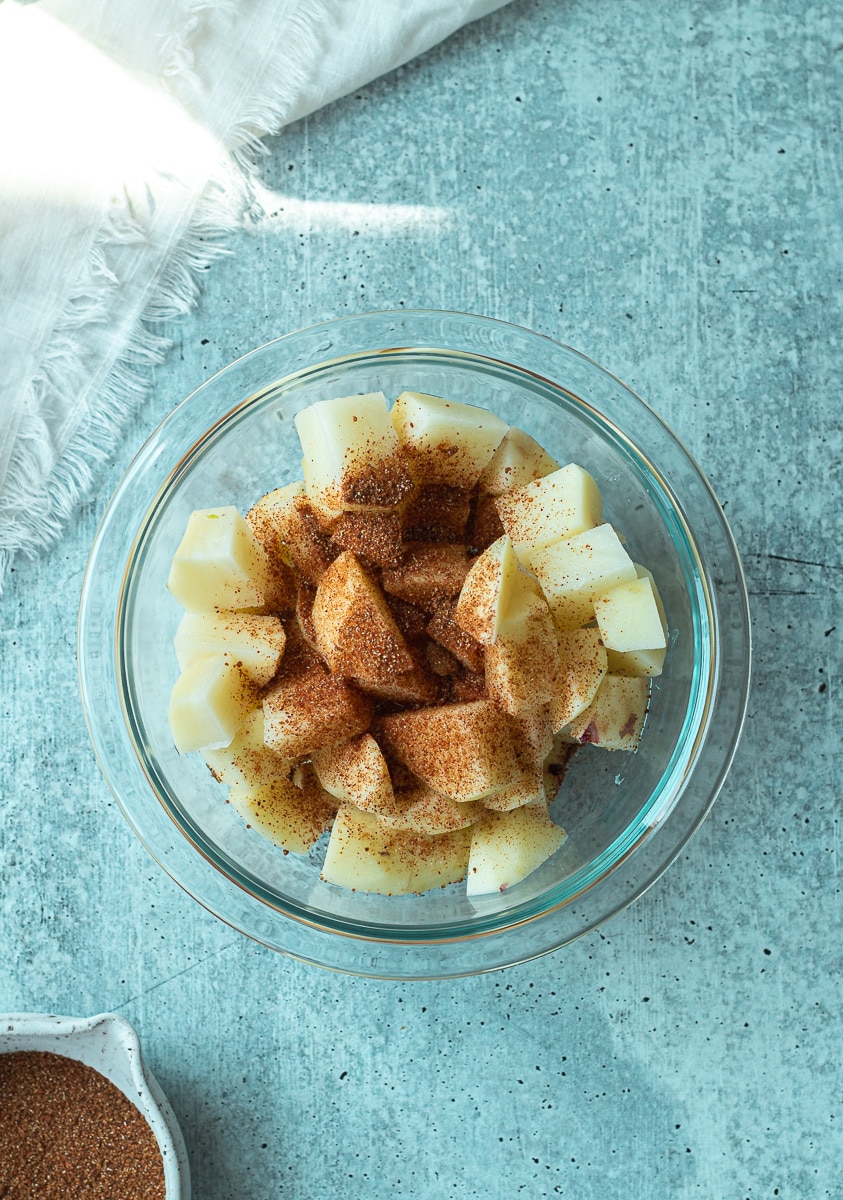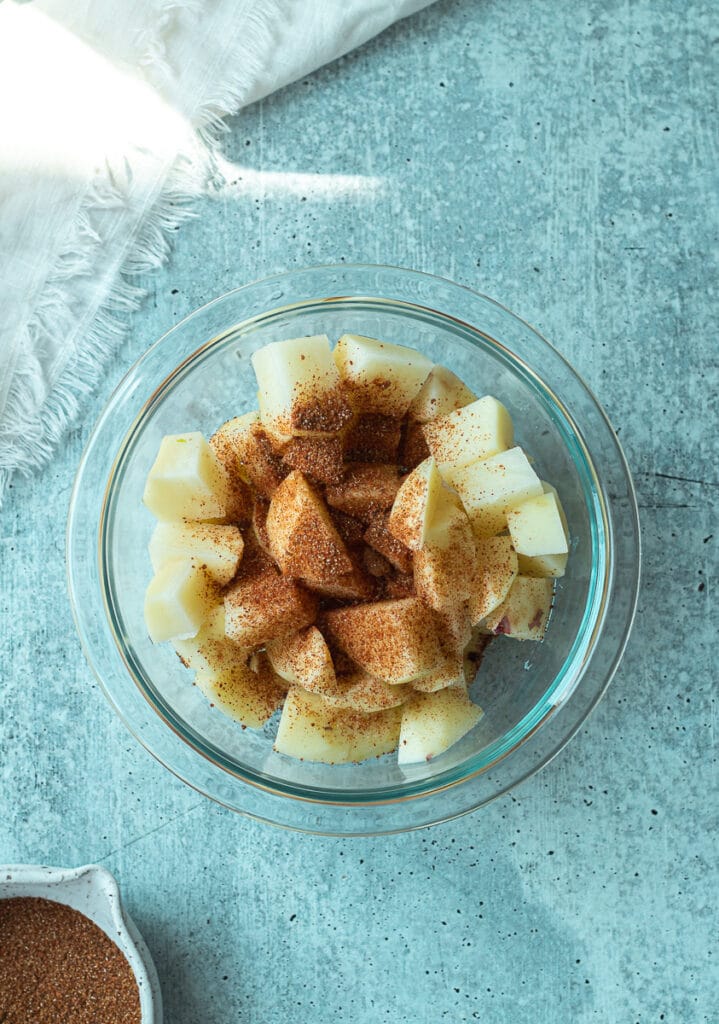 Make it your own
Look, I don't want to have to throw around the word "hack" here, but this really is a low-key kitchen hack. Opening up a bunch of jars of spices might not take that long, but you'll feel the difference when it's time to cook and you suddenly only have to open ONE.
But most importantly, because I'm assuming you'll make this seasoning mix to your liking, you know you're going to end up loving whatever you decide to cook because all your favorite flavors are right there. Looking at the ingredient list above and the amount of smoked paprika scares you? Use less, replace with regular paprika or leave out entirely! You know your and your family's taste best, so experiment a little until you get something perfect for your kitchen.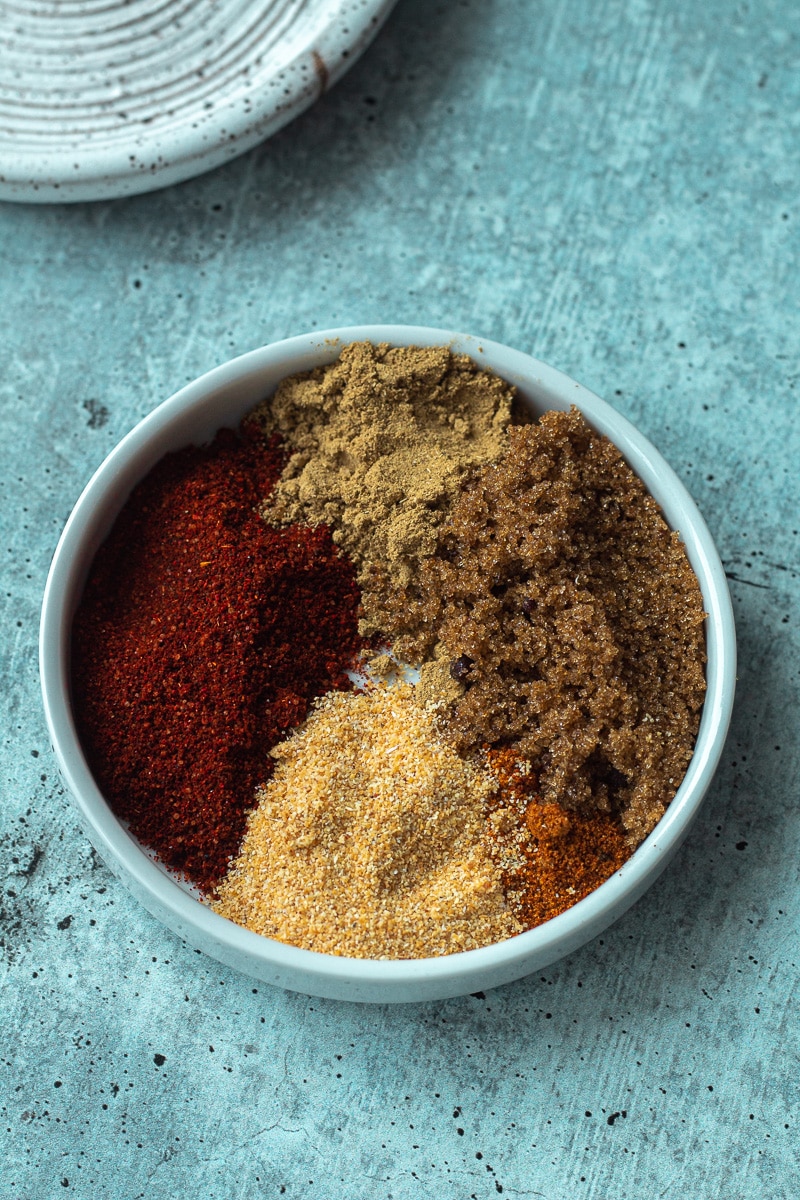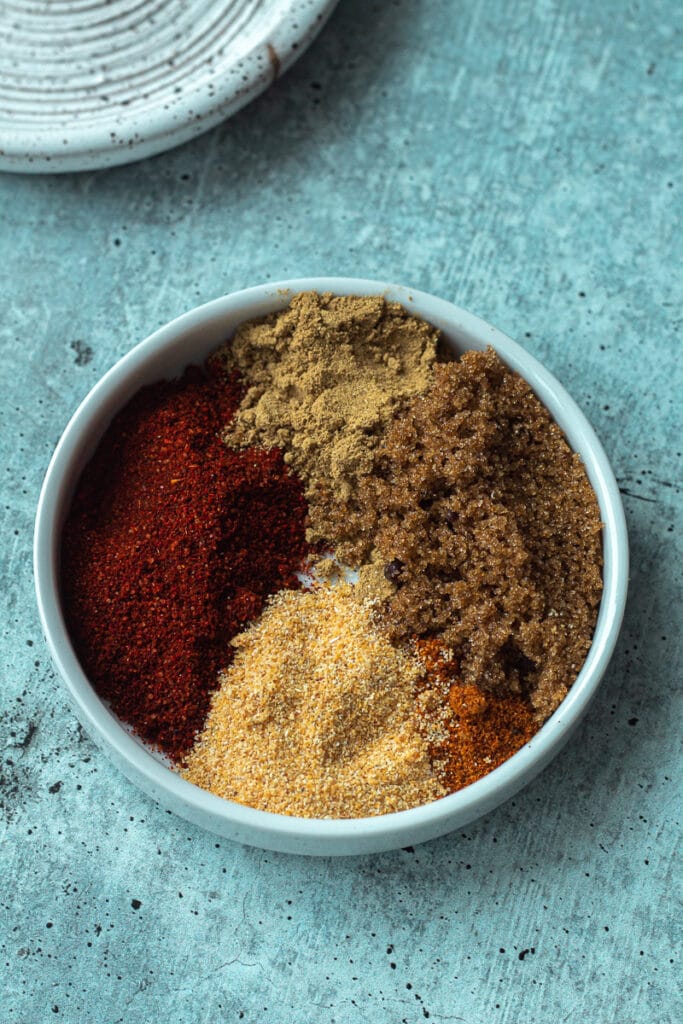 As I said, these are the spices I use the most so my house seasoning is heavy on the chili powder and garlic. I also love some caramelization on pretty much anything, so the little bit of brown sugar is such a game changer. But you can easily leave the sugar out, or replace with something like coconut sugar if you prefer!
It's your house - make it your seasoning. It took me a little trial and error with this one, but I've been using it for YEARS now. I love having it on hand, and hope you will too!