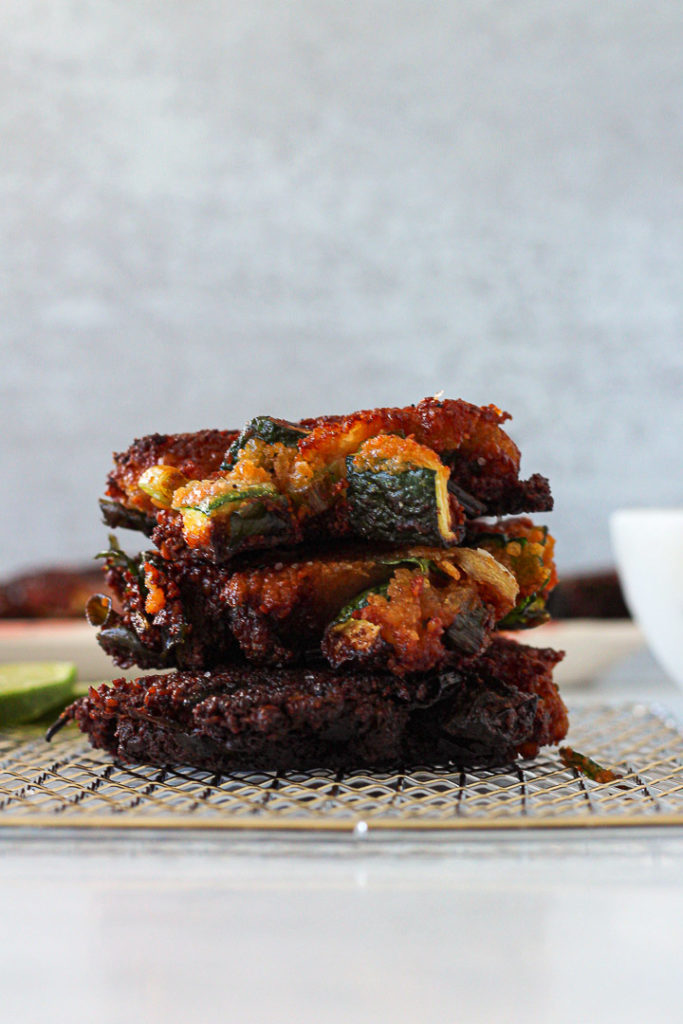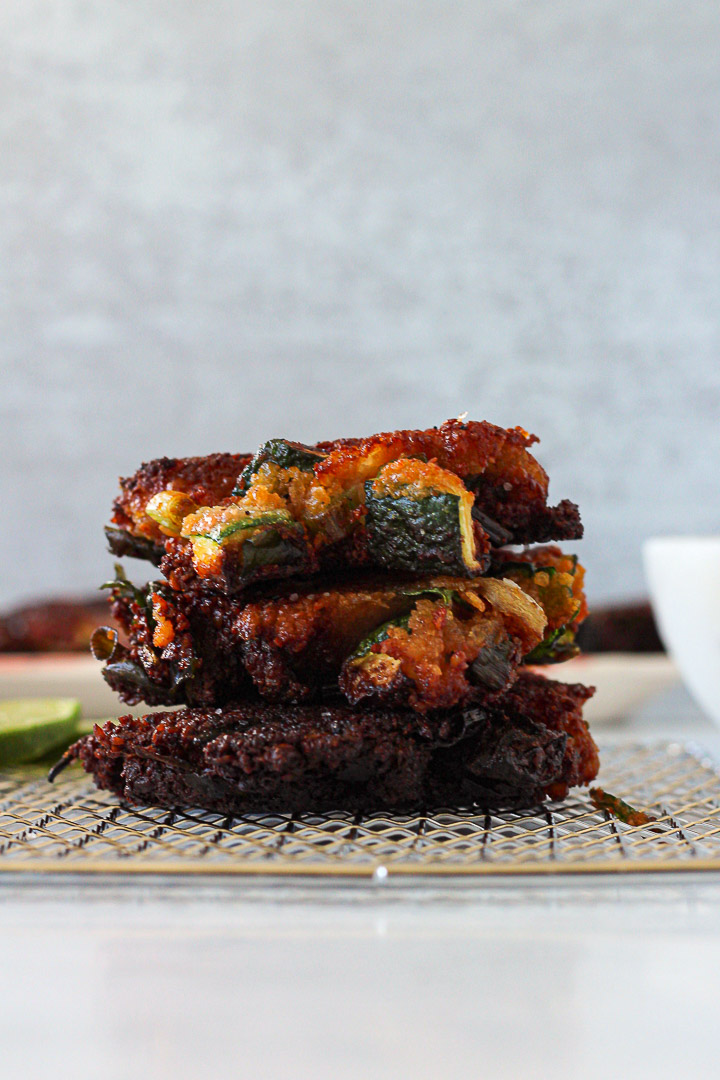 Print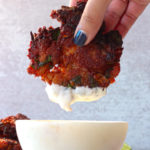 Red lentil zucchini miso fritters
---
Author:

Mansee

Total Time:

1 hour 30 minutes

Yield:

~12 fritters
Description
Pureed red lentils are the batter in this fritter filled with zucchini and spinach. Served with a cooling yogurt dipping sauce, these little guys are a great appetizer!
---
1 ½ cups

red lentils

1

medium zucchini, diced into

½

-inch cubes

1

large shallot, thinly sliced

3 tablespoons

red miso

½ teaspoon

salt

3

green onions, sliced

2 cups

baby spinach, roughly chopped

1 cup

neutral oil (canola, vegetable, avocado, etc.)
Lime yogurt sauce
½ cup

plain yogurt

1

clove garlic
Juice from

1

lime
---
Instructions
Cover lentils with water and set aside for 1 hour.
Meanwhile, add zucchini and shallots to a strainer set over another large bowl. Sprinkle with salt and toss. Set aside while lentils soak.
Meanwhile, make yogurt sauce: Add yogurt to a small bowl. Grate in garlic and add lime juice and a pinch of salt. Whisk to combine. Keep in the fridge until ready to use.
After an hour, drain lentils and add to food processor, along with the ½ teaspoon salt. Process until a smooth, but slightly chunky, paste forms. Transfer lentils to a large bowl.
Blot the zucchini and shallots in a dish towel to remove any excess moisture, and then add to the lentils. Mix to combine.
Add green onions and spinach and mix again. It will feel like there isn't enough paste, but that's right! You want the "batter" to be more vegetable than lentil.
Heat up your oil over medium-high heat in a 10-12 inch skillet (smaller is fine, but you won't be able to cook that many at a time. The good news is you can use less oil because you basically only need ½ inch of oil to fry these).
Fry fritters in ¼ cup spoonfuls, flattening slightly once you drop them in the oil. Fry for 2 minutes on each side, until they turn a deep golden brown.
Set fritters on a wire rack to drain off excess oil. Immediately sprinkle with salt and let sit while you fry remaining fritters.
Serve warm with yogurt dipping sauce.
Recipe inspired by and adapted from Bon Appetite.
Notes
The water content in the zucchini (even with draining and blotting) and the spinach means these might splatter a bit when frying. If that worries you, I'd suggest actually grating the zucchini instead of dicing. This will allow you to really wring out all the liquid, and it will make it that much easier to control the batter because everything will be more cohesive.
If little pieces of zucchini or shallot try to escape when frying, just use a spoon to put it back on the fritter. No need to worry about making these perfect!
The fritters themselves are vegan, but clearly the yogurt sauce is not. Use vegan yogurt or your favorite non-dairy sauce if you prefer!
Prep Time:

1 hour

Cook Time:

30 minutes
Do you know how long it took me to decide what order the words in this title should be?
Red miso lentil zucchini fritters?
Red lentil zucchini miso fritters?
Miso zucchini red lentil fritters?
Red lentil and zucchini miso fritters?
File this under things that are hard for no reason.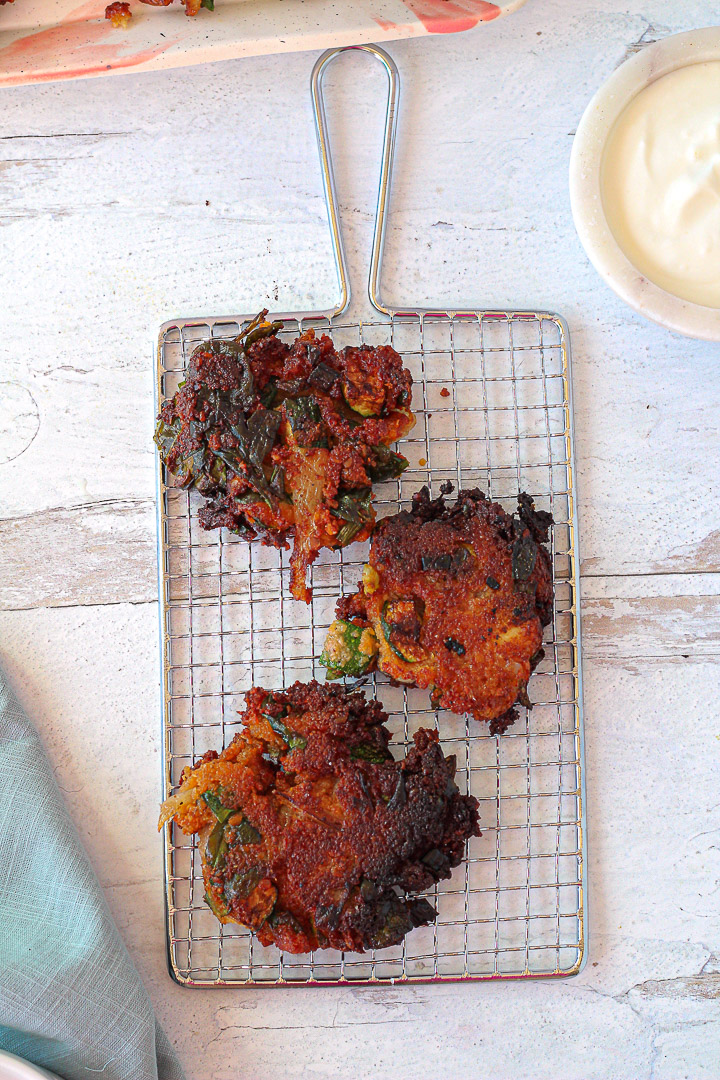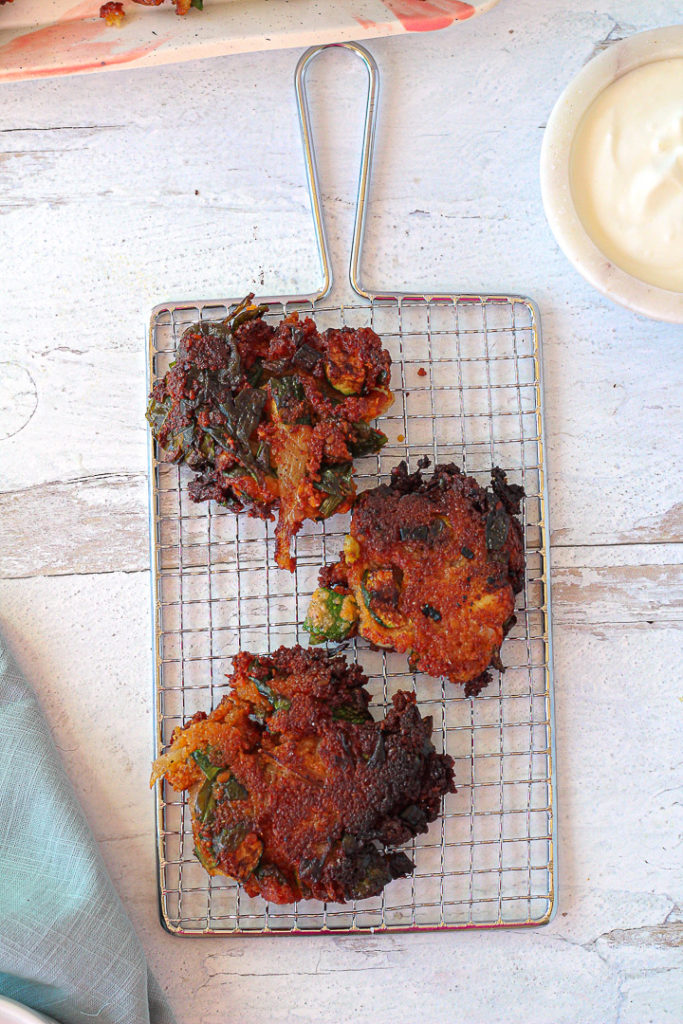 The good news is these little fritters are completely delicious no matter the name. Like, fried lentil thingys is a perfect acceptable name because it does not matter what you call them. Just eat.
Per usual, you can thank Bon Appetite for this recipe. I saw the video and immediately knew I had to give them a try.
Three weeks later I finally did.
I'm aware this is not the time of year that people are dying to eat fried food, but maybe you're reading this in October?! Time is weird. Eat a fritter.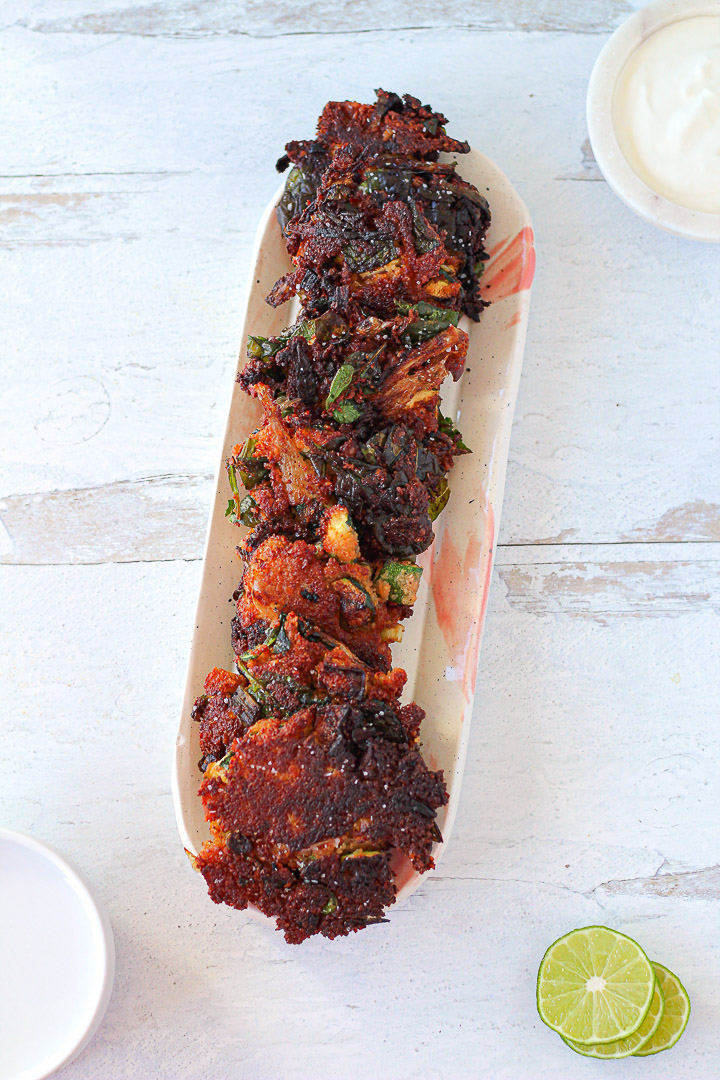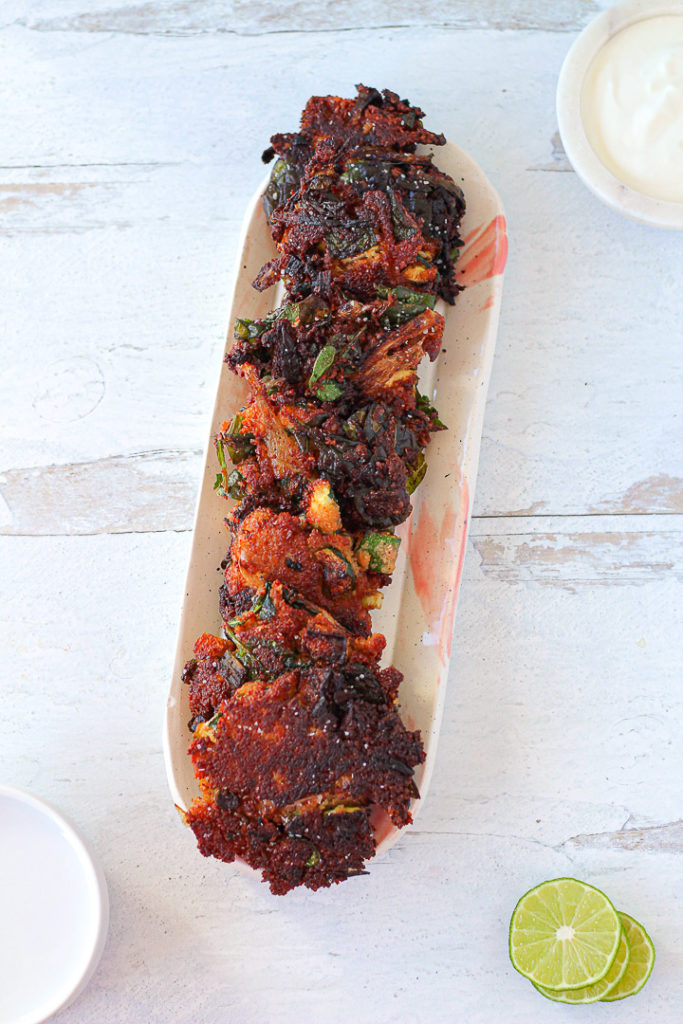 I added red miso because I loved the idea of a one-stop flavor bomb, and we all know I love me some miso. It adds a perfect amount of salty, savory flavor without tasting like straight up fried miso. And. And! There is NO flour or egg here. The lentils are the base and binder, and for some reason that blows my mind every time I think about it.
MAGIC.
So here's the thing. If frying scares you (hi, join the club), I think this is a good place to start! You're not really deep frying these, but it's a little more than a shallow fry. You'll see in the notes in the recipe above that the zucchini can sometimes make this a scarier endeavor than it probably should be, but I have some ways around that! And if all else fails, and you've got little zucchini guys going rouge, just let it happen. Fried zucchini isn't a BAD thing, right?
I hope you guys like these fritters. It's a fun way to eat lentils, they heat up great (I suggest a 250 degree oven for 10-15 minutes) and nobody will believe there is no egg and flour in there. Magic!
SO GOOD.