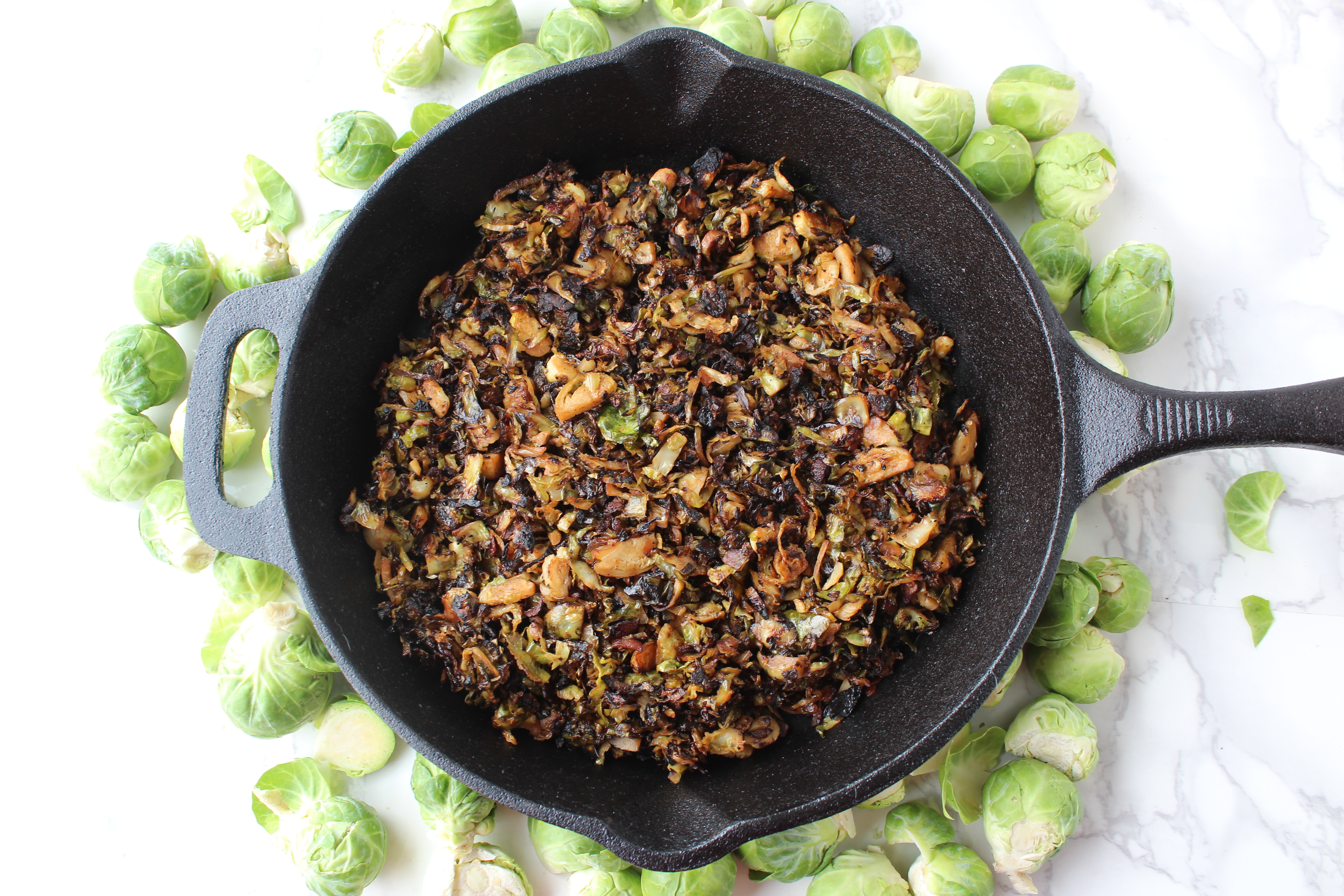 Guys, it's happening. For the next couple of weeks I'll be sharing Thanksgiving recipes and I could not be more excited.
I've pretty much had Thanksgiving on my mind for what feels like forever as I've been testing recipes and deciding what to share. I finished everything weeks ago because I wanted to get ahead of the game (also needed the last two weeks free to prepare for my fifth cross-country move in as many years SIGH) and waiting to share has been so hard! I have a strict rule when it comes to holidays: Nothing Thanksgiving-related until after Halloween, and nothing Christmas-related until after Thanksgiving.
So simple. So effective. So not followed by any stores around me.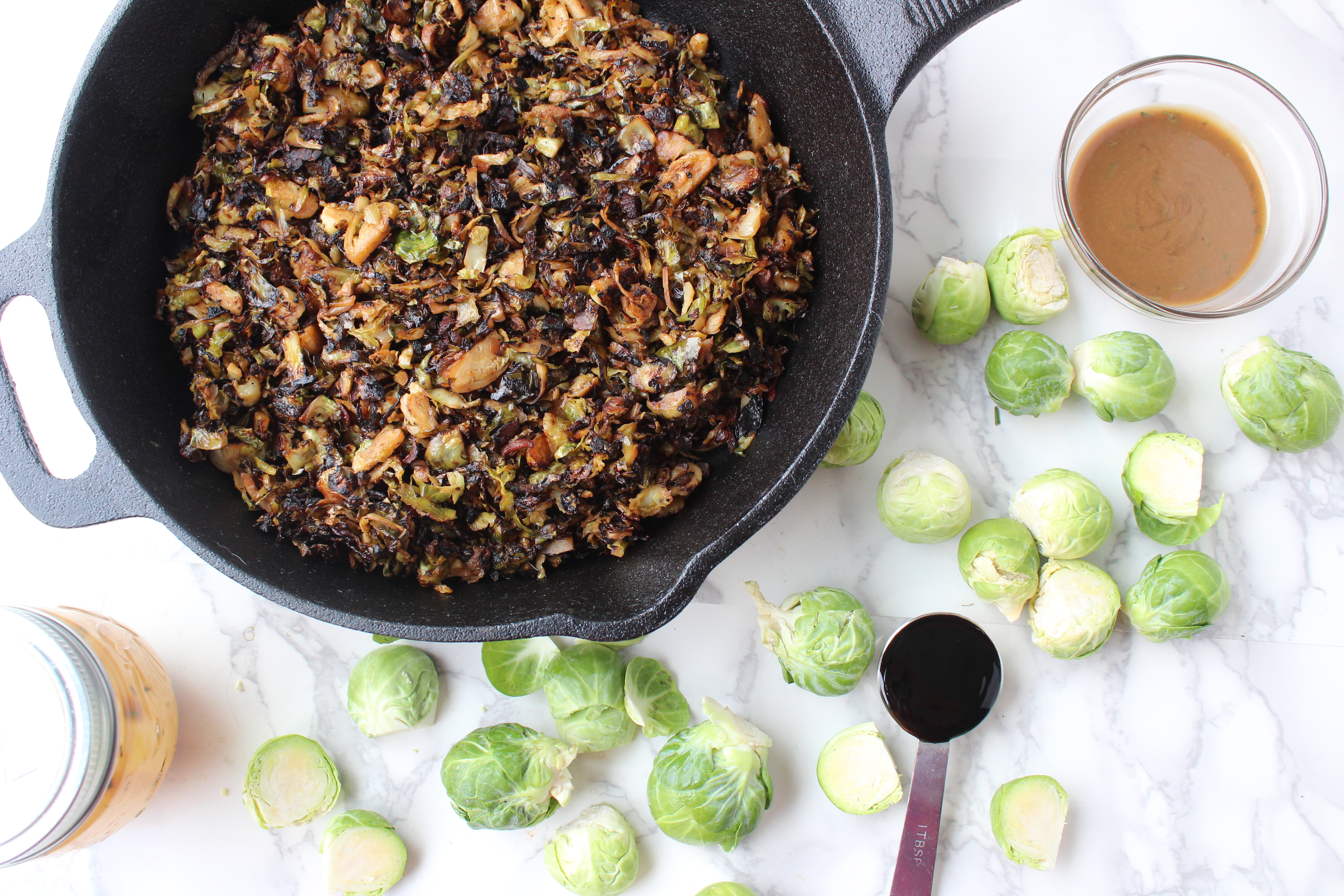 We're starting with side dishes because I will fight anyone who tries to tell me they are not the most important aspect of the big meal. Plus there are so many options out there my family always starts our meal planning with them! Best of all - the side dishes I'm sharing are all made on the stove so you don't have to worry about timing things around the turkey if you only have one oven. My dream is to have a kitchen filled with ALL the ovens (or like, two?), but until then we've got these dishes to keep us happy.
First up? Brussels sprouts! I love these little guys and will eat them all year long, but I especially love them on Thanksgiving. I didn't grow up eating them but now it doesn't feel like Thanksgiving without some tiny little cabbages on the table, you know?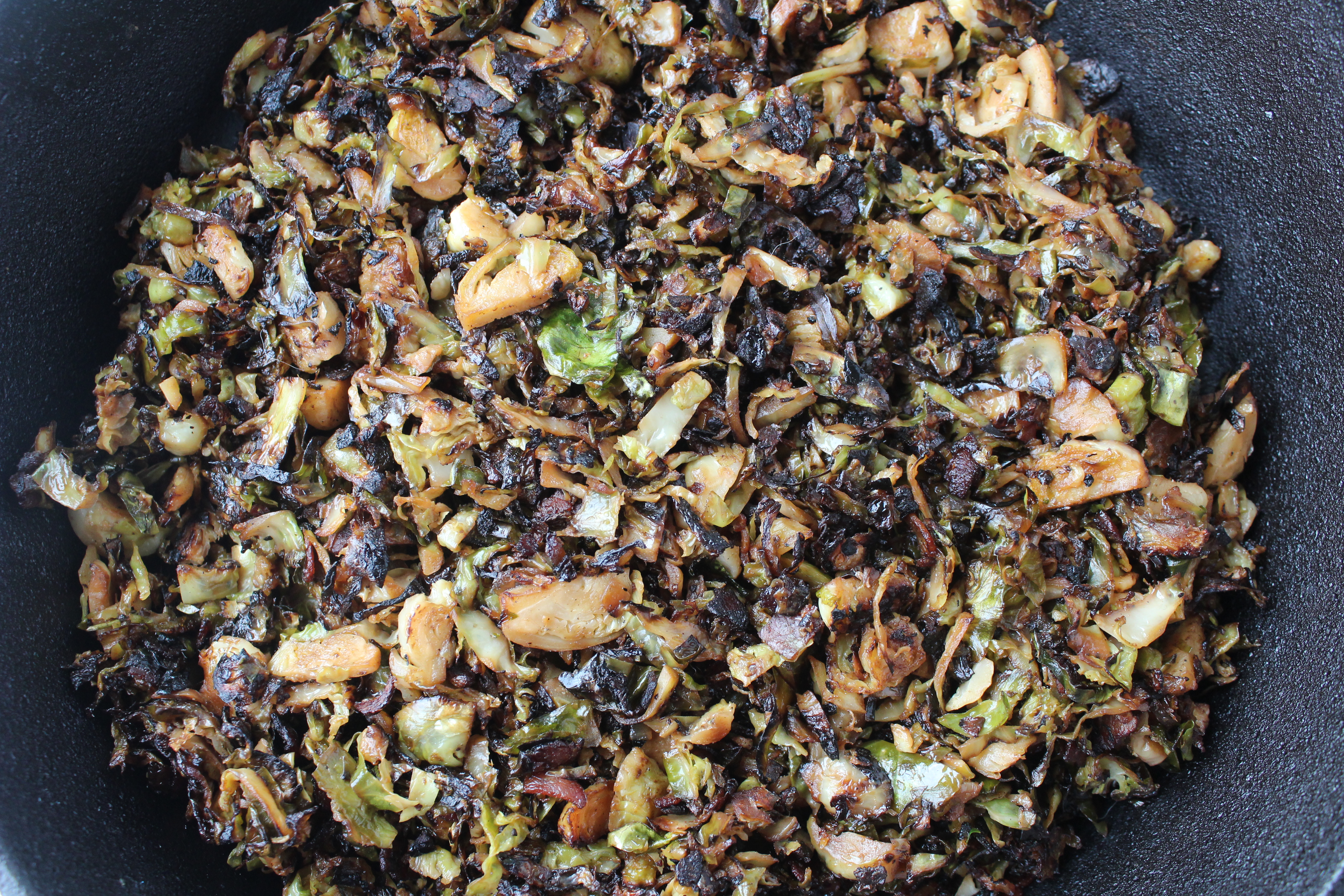 Of course, I normally roast the heck out of these guys so I had to figure out a different way to cook them - while still achieving the crispy factor I require from my brussels sprouts. Years ago my friend turned me onto shredded brussels sprouts, and while it's a little extra prep work, they're perfect here. They get perfectly crispy on a pan without burning. WIN!
With some pancetta (you could use bacon, of course) and a zippy vinaigrette, this dish is downright addictive. Easy to make AND (best part!) reheats beautifully, so if you want to make a few things ahead of time I'd totally add this to the list. Just be sure to reheat on a pan to keep the crispiness.
Enjoy!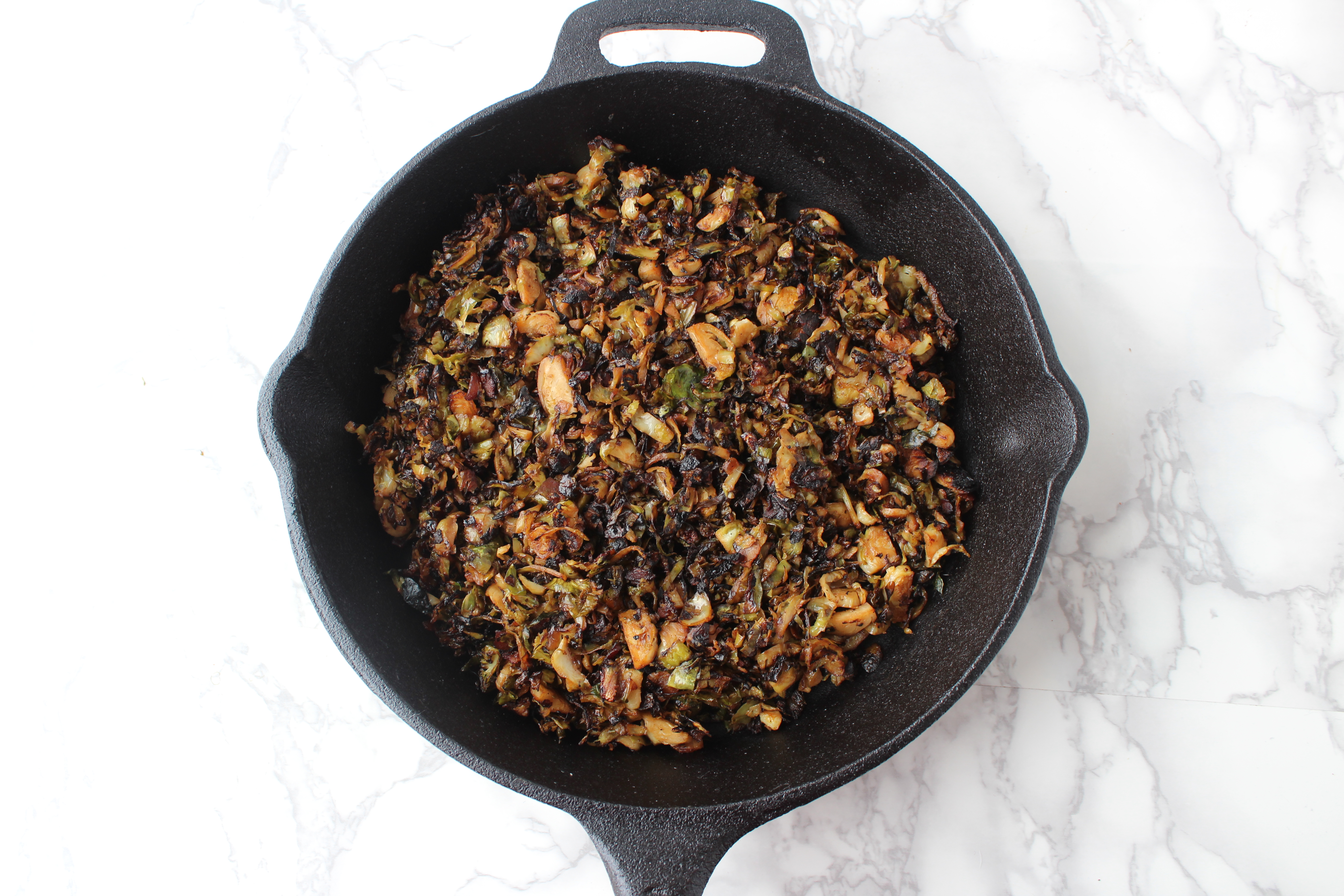 Print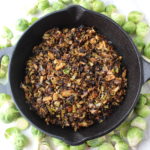 Crispy shredded brussels sprouts with balsamic mustard vinaigrette
---
Total Time:

35 minutes

Yield:

4

1

x
1 ½

lbs brussels sprouts, shredded or thinly sliced

½ cup

pancetta, diced (or

2

slices of bacon)

1

shallot, diced

1

clove of garlic, minced

¼ cup

chicken stock

¼

-

½

teaspoon salt

¼ cup

olive oil

1 ½

TB dijon mustard

2

TB balsamic vinegar

1

TB fresh rosemary, minced

2 tsp

honey
---
Instructions
Add pancetta or bacon to a large saucepan and set over medium heat. Cook for a few minutes until the meat just starts to crisp up.
Add shallot and cook for another 4-5 minutes, reducing the heat if you need to keep things from burning (if you're using pancetta and notice it doesn't render a lot of fat, add a few teaspoons of oil to the pan with the shallots). Add garlic and cook for anther 30 seconds.
Add the brussels sprouts to the pan, along with the chicken stock and salt (start with ¼ teaspoon and add more later if you need it) and toss everything together. Cover the pan and cook for a few minutes until the sprouts begin to soften.
Remove the cover, and arrange everything into an even layer to allow the sprouts to have much contact with the pan as possible. Cook for 3-4 minutes without disturbing, then toss and, again, arrange into a single layer and cook for another 3-4 minutes. Do this until the brussels sprouts are fully cooked and get as brown and crispy as you want them - as you can see from the photos, I like mine teetering on the edge of burnt, but you don't have to take yours that far.
Meanwhile, combine the oil, mustard, vinegar, rosemary and honey in a jar and shake until everything is combined (you can also whisk everything together in a bowl, of course).
When the pan is just about done, add the vinaigrette, toss to combine and let cook for another minute or so. Taste and season with more salt if desired.
Serve hot or at room temp!
Notes
I like to use a cast iron for this, but any type of saucepan or frying pan will work. Just add as much oil as you need to keep things from sticking and/or burning.
If you'd like to make this ahead of time, either serve at room temp or reheat on the stove for a few minutes before eating.
If the vinaigrette seems like it's a bit much for everyone, toss the pan with just 1-2 tablespoons and keep the extra on the side. This way you'll still get the flavor, and anyone who wants more can just add to their plate!
Prep Time:

15 minutes

Cook Time:

20 minutes