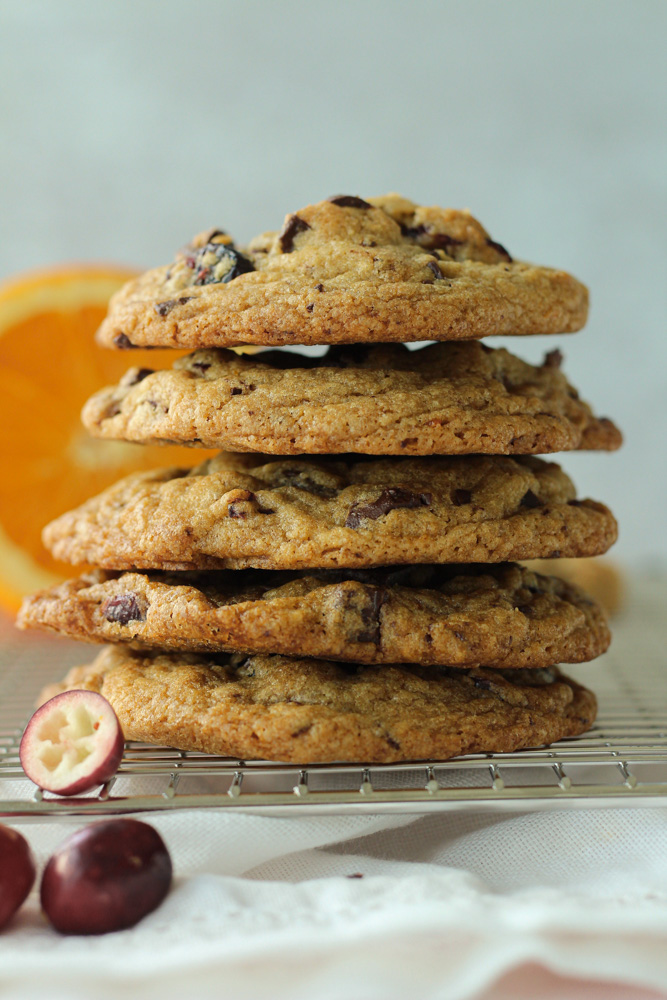 Print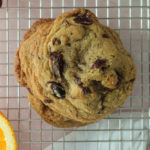 Cranberry orange chocolate chunk cookies
---
Description
You'r favorite cookie with a little holiday twist! Dried cranberries and orange zest turn a normal chocolate chip cookies into something a little more festive.
---
2

sticks butter, melted and slightly cooled

⅓ cup

sugar

1 ½ teaspoons

orange zest

1 cup

brown sugar

2

large eggs

1 teaspoon

vanilla

2 cups

flour

1 teaspoon

baking soda

1 teaspoon

salt

¼ teaspoon

ground cinnamon

1 cup

dark chocolate chunks (about 1

4oz

bar)

1 cup

dried cranberries
---
Instructions
While your butter is melting/cooling, combine orange zest and granulated sugar and mix with your fingers until completely combined (this just ensures the zest doesn't clump up in the dough). Add brown sugar.
Pour melted butter over sugars and mix until it rises in volume and becomes lighter in color. Using a stand or hand mixer, this should take about 3-4 minutes on medium-high. Using a whisk, it will take a little longer!
Add eggs and vanilla, and mix for another minute.
Whisk together flour, baking soda, salt and ground cinnamon. Add to wet ingredients slowly and mix until flour is just combined.
Fold in chocolate and dried cranberries. Let dough sit for at least 30 minutes.
Preheat oven to 375.
Using a 1 oz cookie scoop, place cookies about 2 inches apart on a parchment-lined baking sheet. Bake for 9-10 minutes. Let cookies cool on sheet for 10 minutes before transferring to a wire rack to cool completely.
Something about the holidays puts my love for chocolate + orange into overdrive. It's right up there with the chocolate + mint combo. Always perfect, but somehow even better in December?!
I know you probably don't need another take on chocolate chip (chunk!) cookies, but you're getting one anyway. Tis the season, OKAY?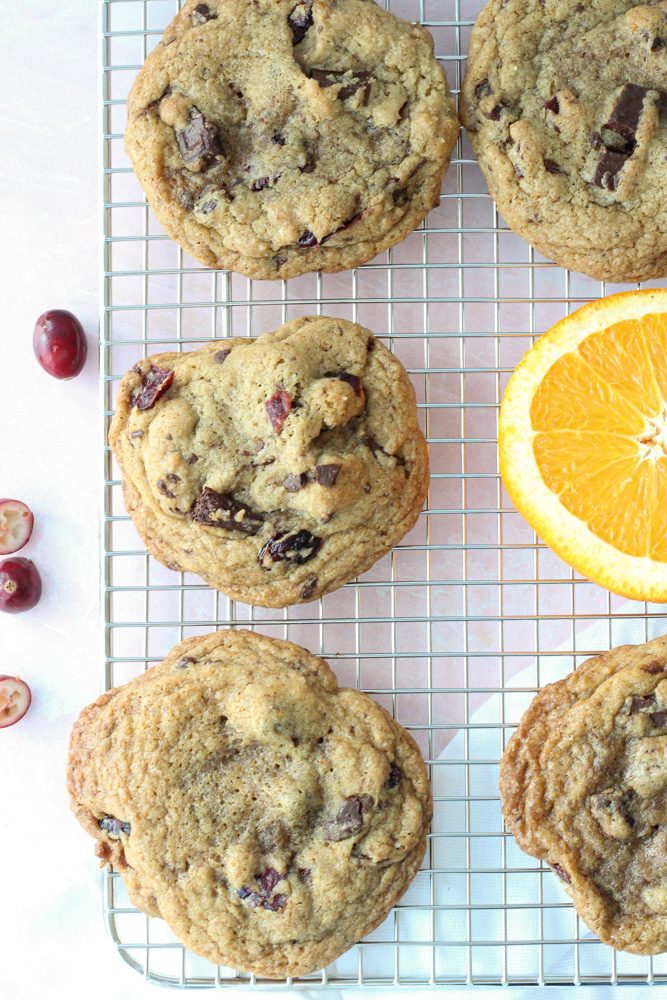 These are based off of one my favorite chocolate chip cookies in the whole wide world from Bon Appetite. Weirdly enough, when the time came to choose whether or not to brown the butter, I actually chose NOT to! While I'm firmly planted on the pro-brown butter side, in this case I didn't want that beautiful nutty flavor to overpower the beautiful orange flavor here.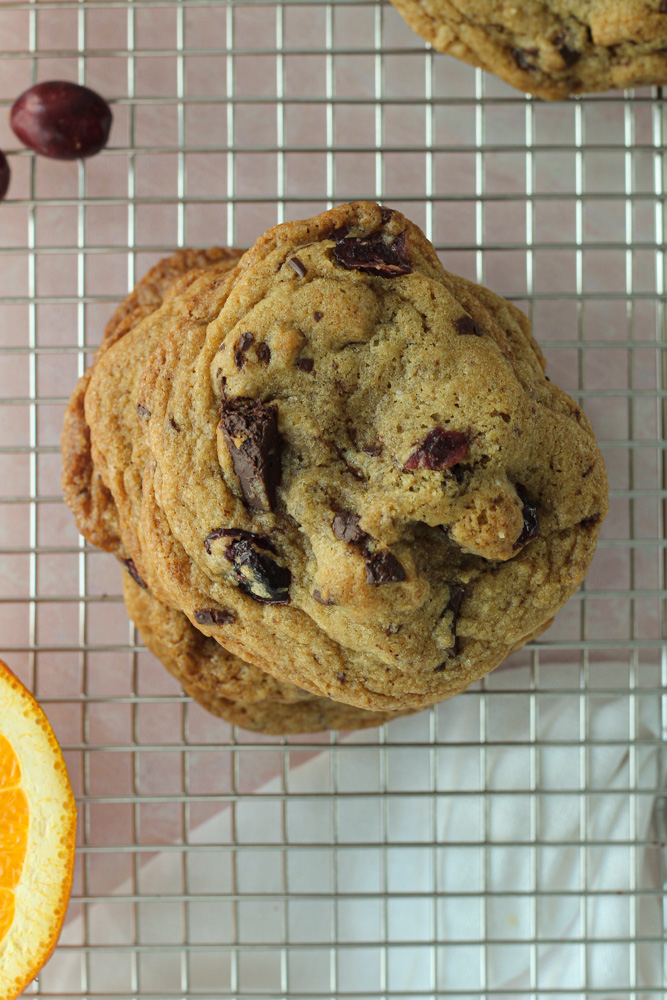 While you do want to let the dough sit for a little bit before you start baking, these aren't one of those "let dough rest for 36 hours" kind of recipes. 30 minutes is great, but even 10 will do. You'll just end up with a little thinner, slightly chewier cookie. And literally none of those words are bad.
I took these to work when I first made them, and I won't lie, it's a divisive recipe. Half of my team wouldn't even touch them (why are we so afraid of fruit in cookies??), but those who did LOVED them. So there. A new cookie recipe for you, and I now know who my true people are.
Win-win.