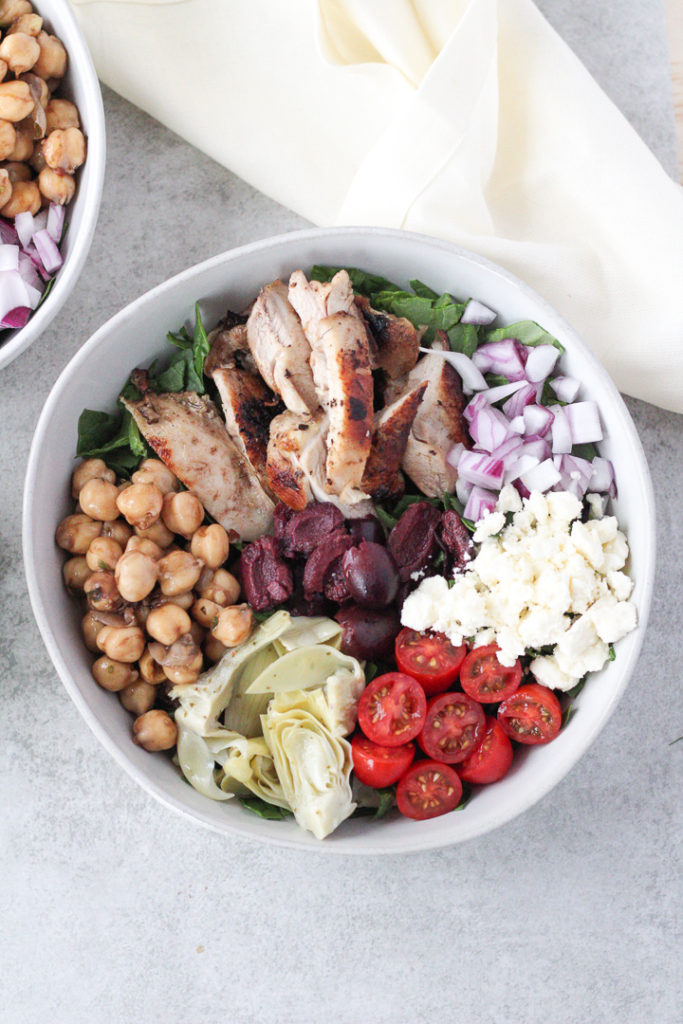 Print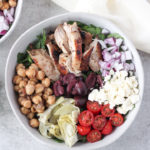 Balsamic chicken greek salad
---
Total Time:

50 minutes

Yield:

4

1

x
⅓ cup

balsamic vinegar

2

garlic cloves, grated or minced

1 tablespoon

oregano

2 teaspoons

dijon mustard

⅔ cup

olive oil

½ teaspoon

salt

1 ½

pounds boneless, skinless chicken thighs

6 cups

baby spinach

1

can chickpeas, drained and rinsed

2 cups

cherry tomatoes, halved

½

red onion, thinly sliced

2 cups

marinated artichoke hearts, roughly chopped

½ cup

kalamata olives

¼ cup

crumbled feta cheese
---
Instructions
Make the dressing/marinade: Combine the vinegar, garlic, oregano and mustard in a small bowl. Slowly whisk in olive oil until everything is combined. Alternatively, you can add everything to a jar and shake to combine!
Pour about a third of the dressing over the chicken and toss to combine. Marinate chicken for at least 30 minutes, and up to overnight.
Preheat oven to 450.
Place chicken on a large baking sheet, removing any excess marinade. Bake for 12-15 minutes, until browned and cooked through. Remove and let cool slightly before slicing.
Assemble salads: Divide spinach, chickpeas ( i like to toss these in a bit of dressing too!), tomatoes, onions, artichoke hearts, olives and feta among bowls and top with chicken. Add as much dressing as you want and eat!
Notes
This salad is great to meal prep for weekday lunches. You can either keep all the ingredients separate and quickly build your salad in the morning, OR layer it in the following order to keep it as fresh as possible: dressing on the bottom, chickpeas, onions, artichokes, olives, chicken, tomatoes, spinach and feta.
The dressing/marinade works great on fish so if you don't feel like chicken you can definitely use salmon instead. Bonus: you'll only need to marinate salmon for about 15-20 minutes.
To make this vegetarian, leave out the chicken and just increase the chickpeas. I like to toss the chickpeas with a bit of dressing anyway so you'll still get a lot of flavor. To make this vegan, leave out the chicken and feta. Still super delicious!
Prep Time:

30 minutes

Cook Time:

20 minutes
Hi friends! Here today with a salad that has been years in the making.
What a weird sentence. What kind of person says that about a SALAD?!
Me. That's who.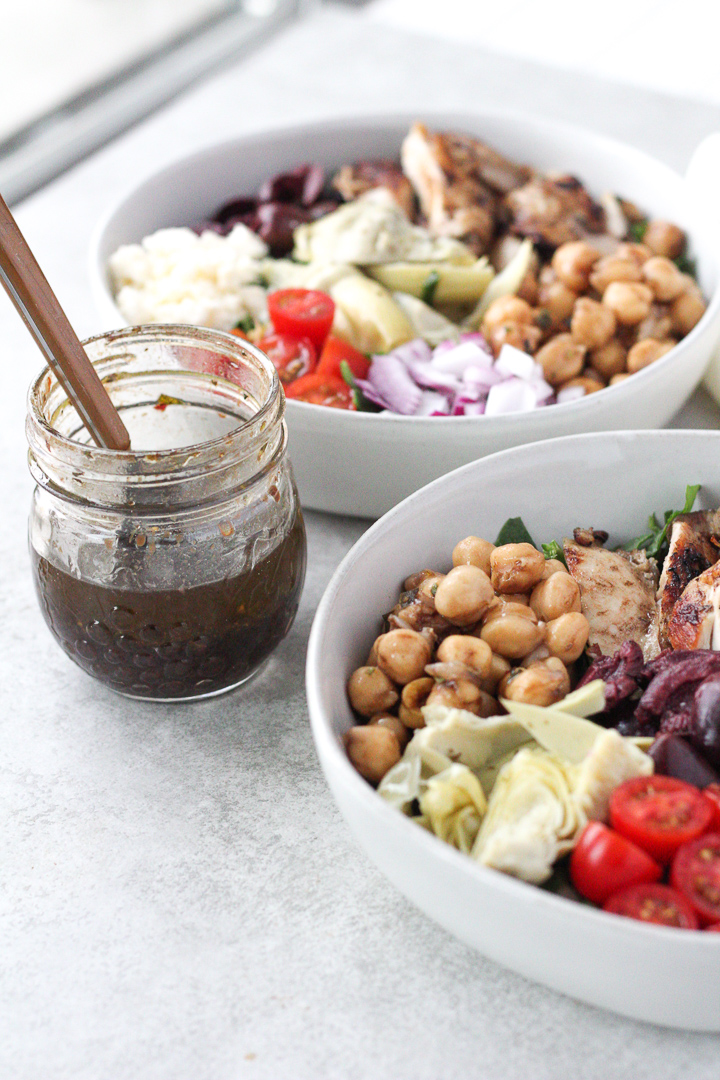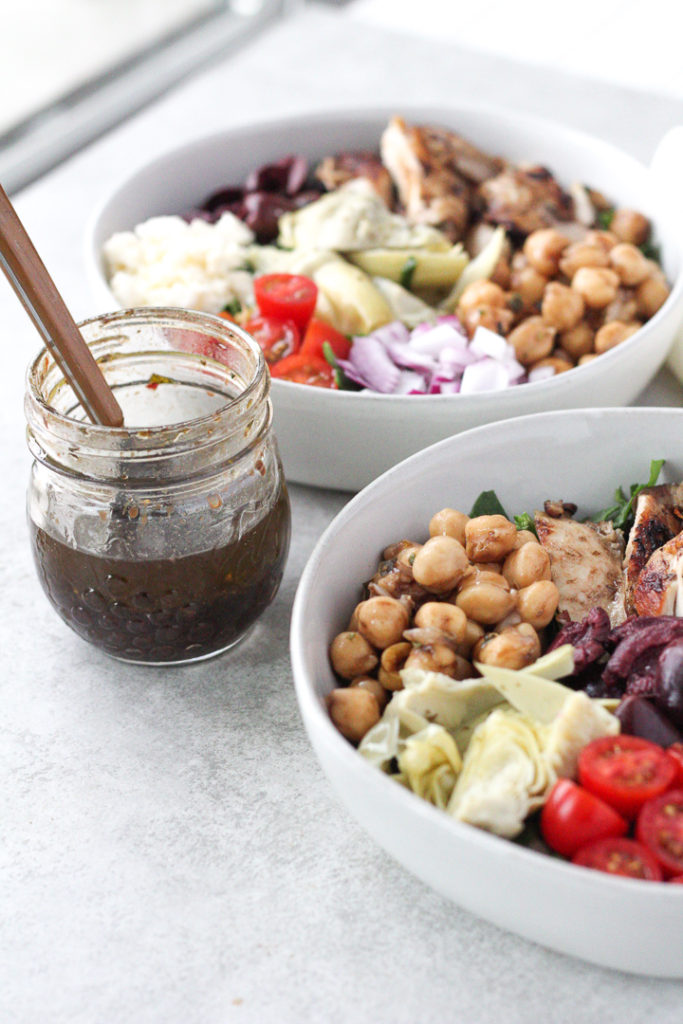 Anyways, here's the deal. Growing up, salads weren't really a big thing in my house. They're not common in Indian cooking, and naturally I grew up eating a lot of traditional Indian food. But even on the nights we were eating spaghetti or grilled cheese or anything else, we rarely started our meal with a salad.
I didn't start eating salads regularly until my 20's when I moved to San Francisco and learned the true joy of a chopped salad. TRUE JOY, I TELL YOU.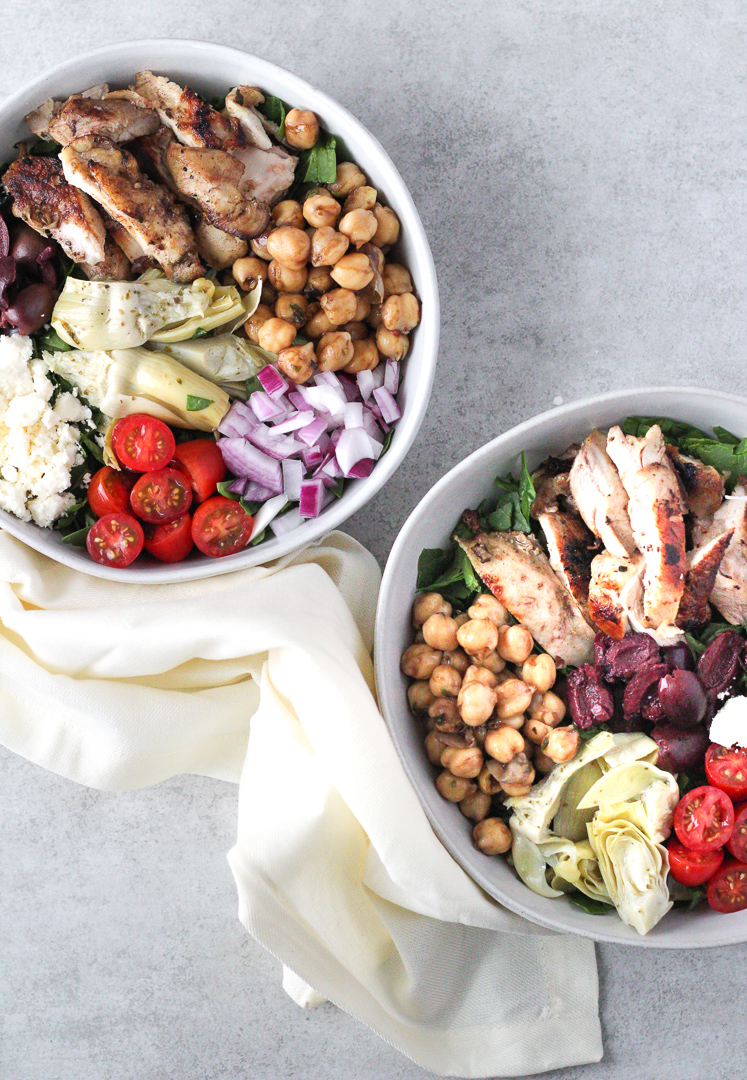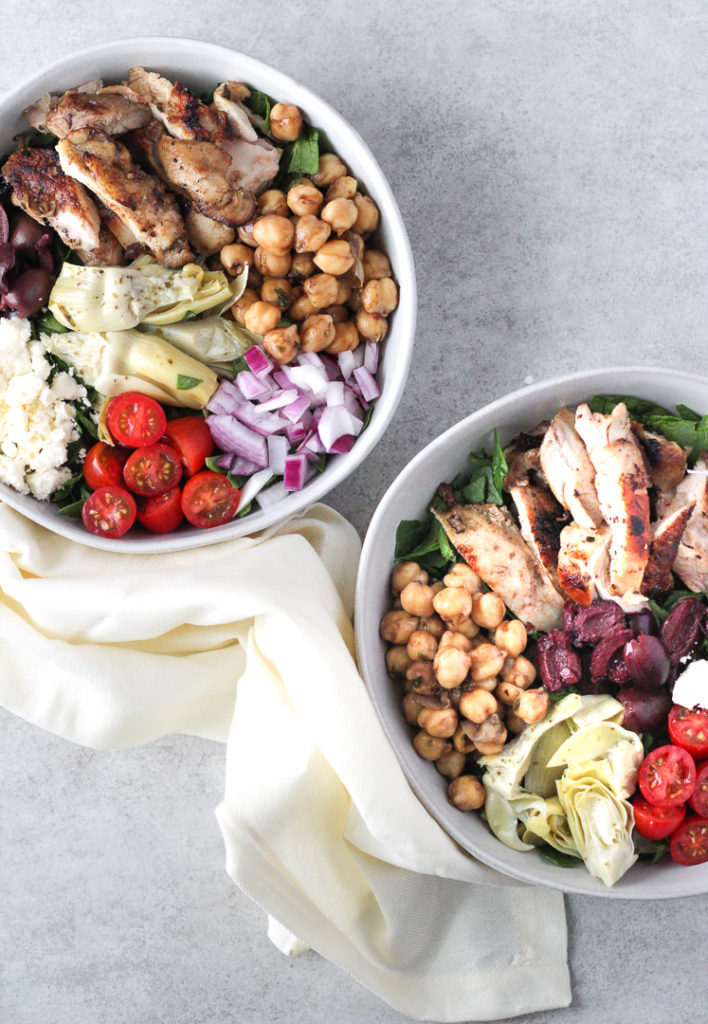 This balsamic chicken greek salad is based off one I used to get at least once a week. I seriously crave this combination of flavors, and even after I left SF I kept finding ways to have some version of this salad wherever I went.
The ingredients are pretty simple to find, and are what you'd expect out of a greek-style salad. My little trick is making the dressing do double duty so that it serves as a marinade for the chicken, which makes this whole situation super easy and extra flavorful.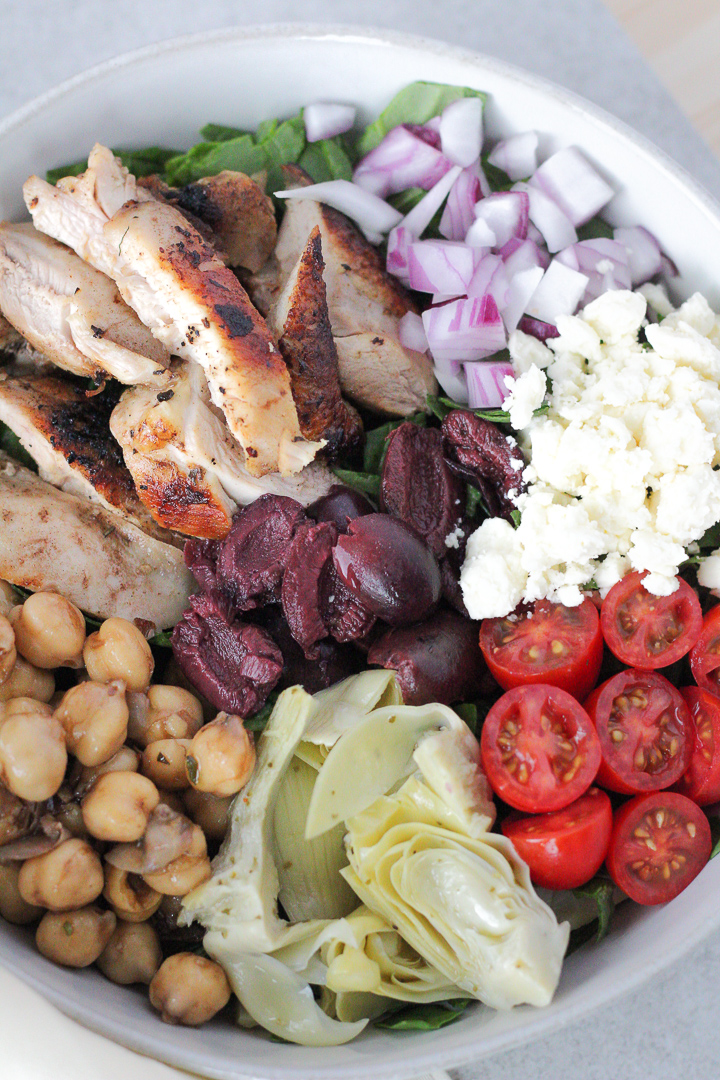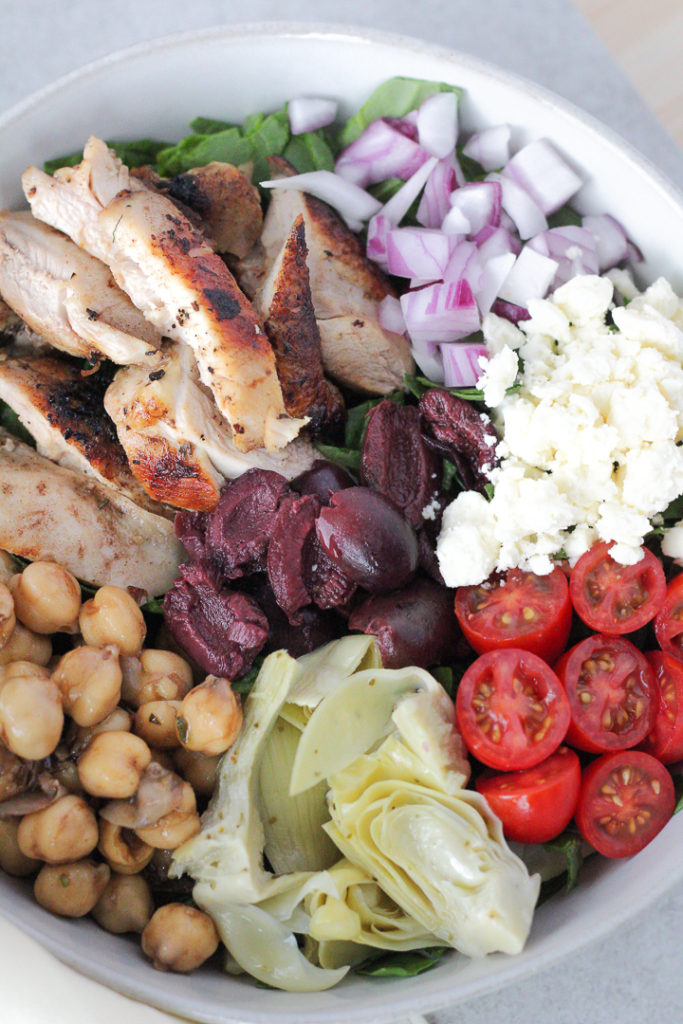 I hope you guys love this one. Salads are fun!