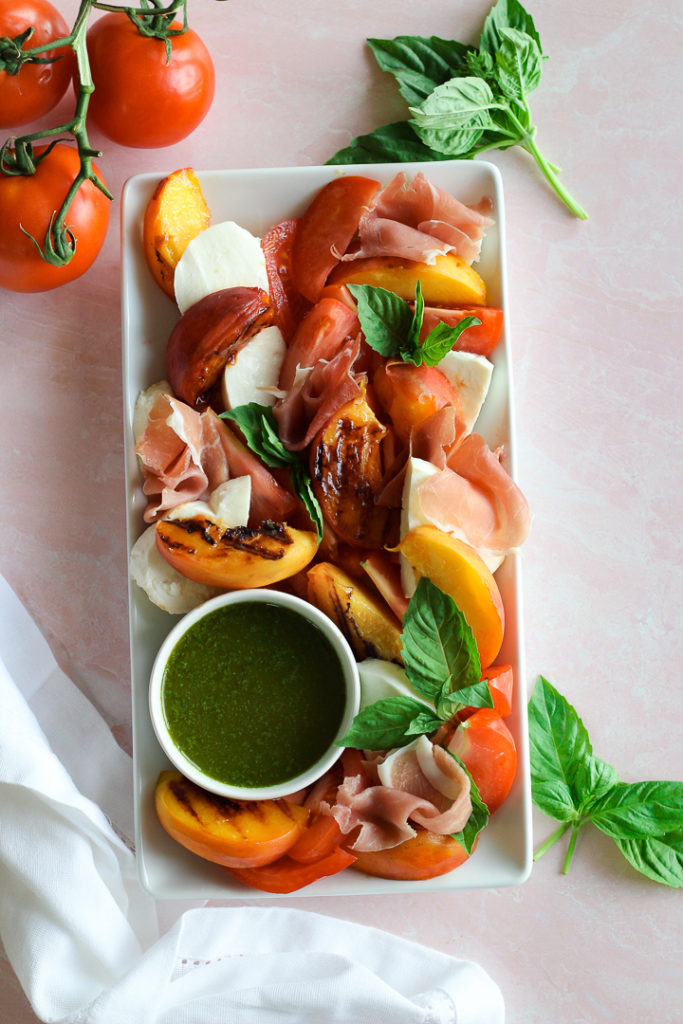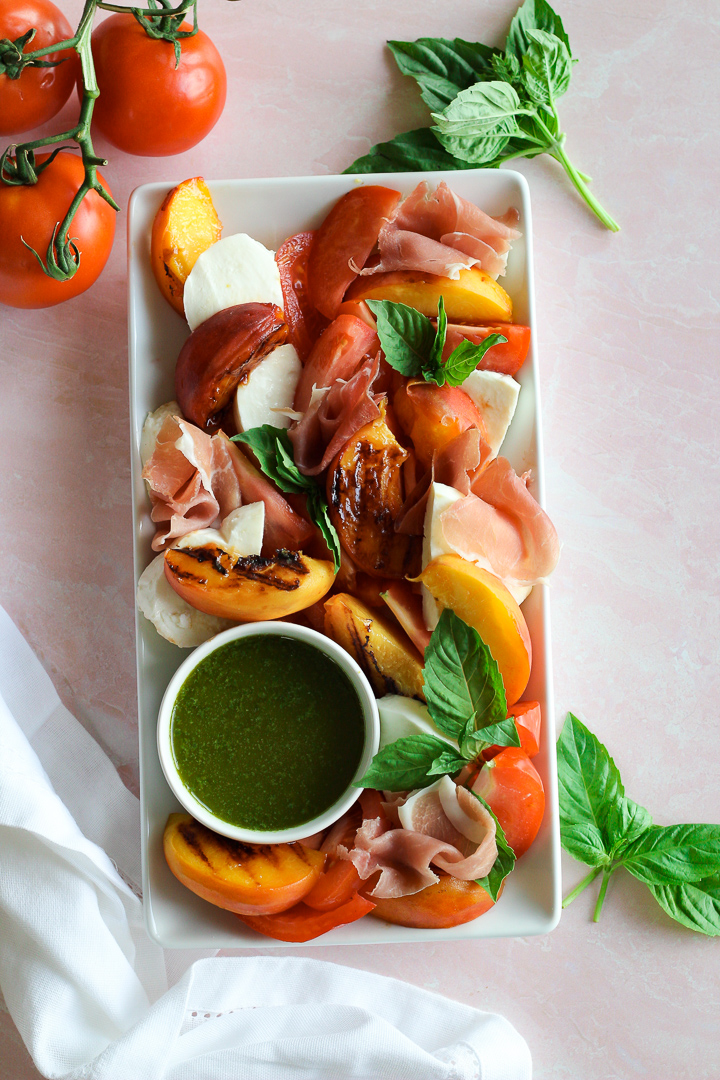 I know we're nearing the end of summer, but I think we've all got at least one more party in us. And a causal summer dinner party is the way to go these last few weeks.
Even if the kids are back in school already, and things have picked up at work, it's definitely not too late to have some people over and enjoy this weather (or if you live in Texas...stay inside and hide from the weather).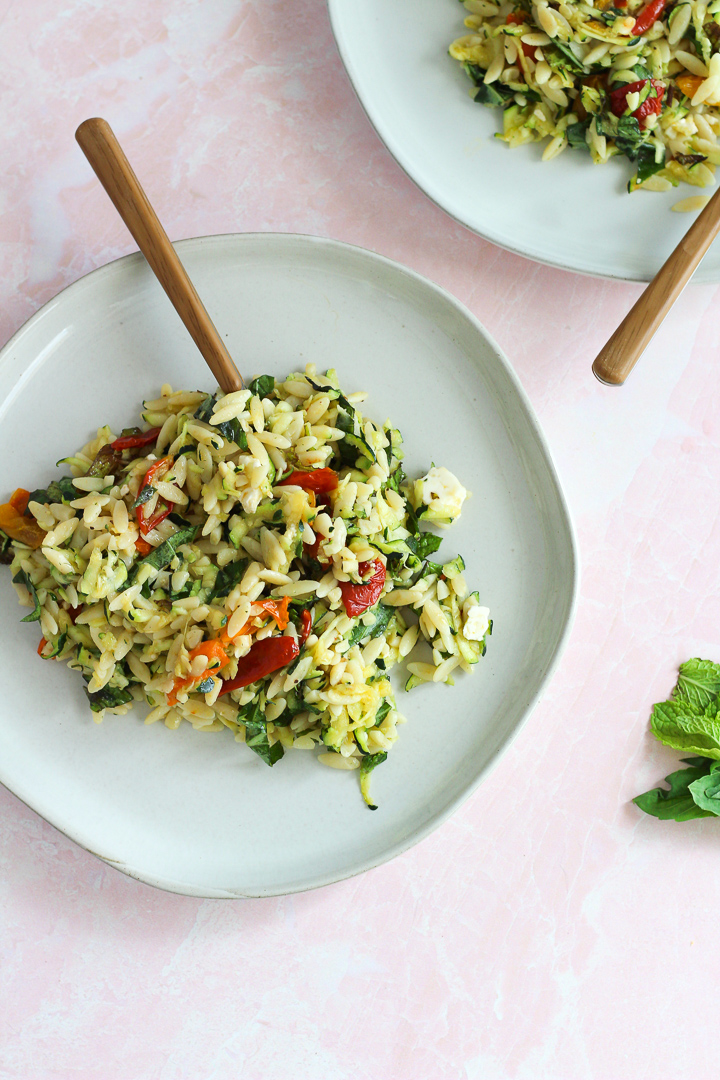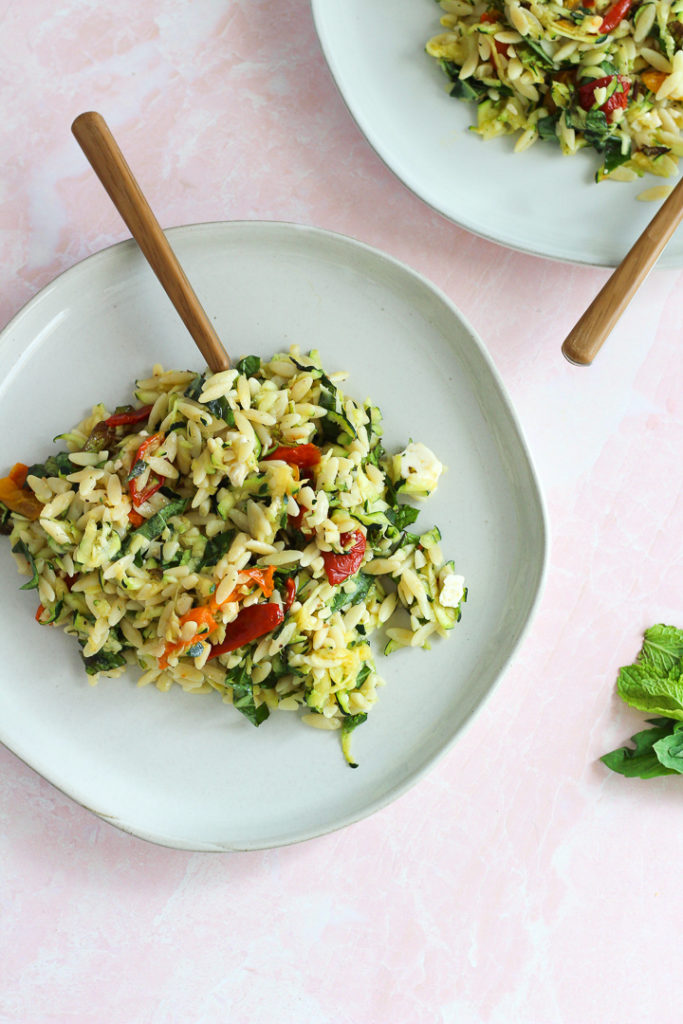 When I was younger, I always wanted to grow up into the type of person who threw fabulous, effortless dinner parties. But then I grew up and learned that I can barely feed myself and my dog these days, so even I don't have people over as much as I want. Turns out even the most effortless parties take some effort, so I fully understand the hesitation.
But! It is possible to throw a fun dinner party with a super simple menu. Have some friends over, sip some sangria and eat a light, but DELICIOUS meal. It's everything you want in a summer dinner party. Everything!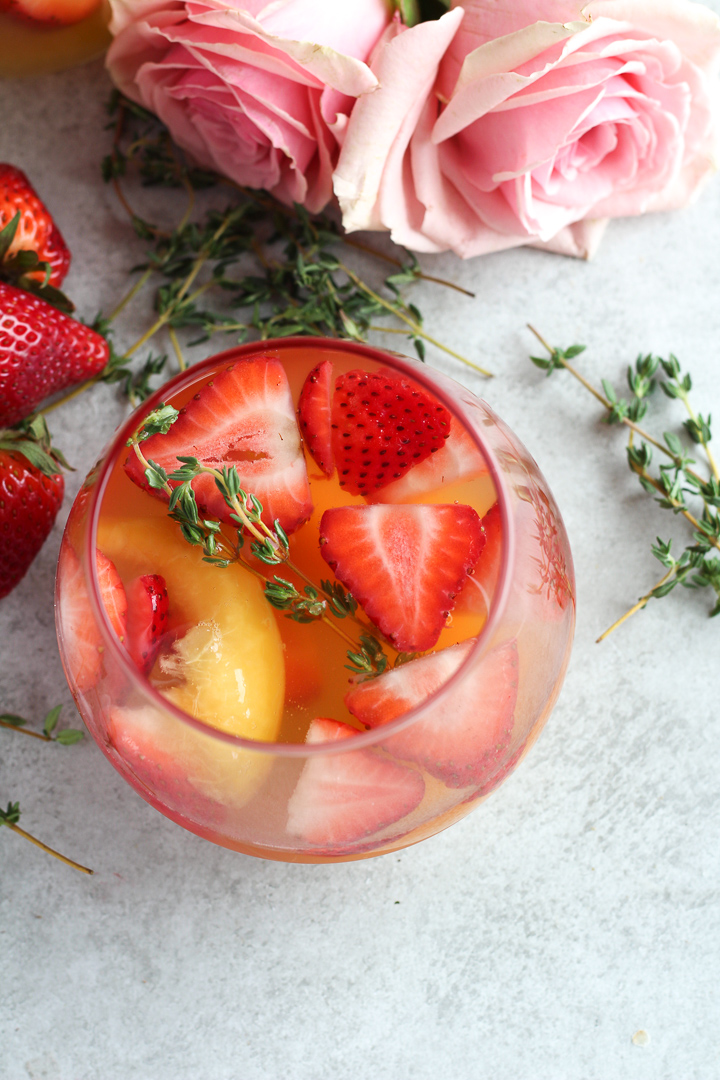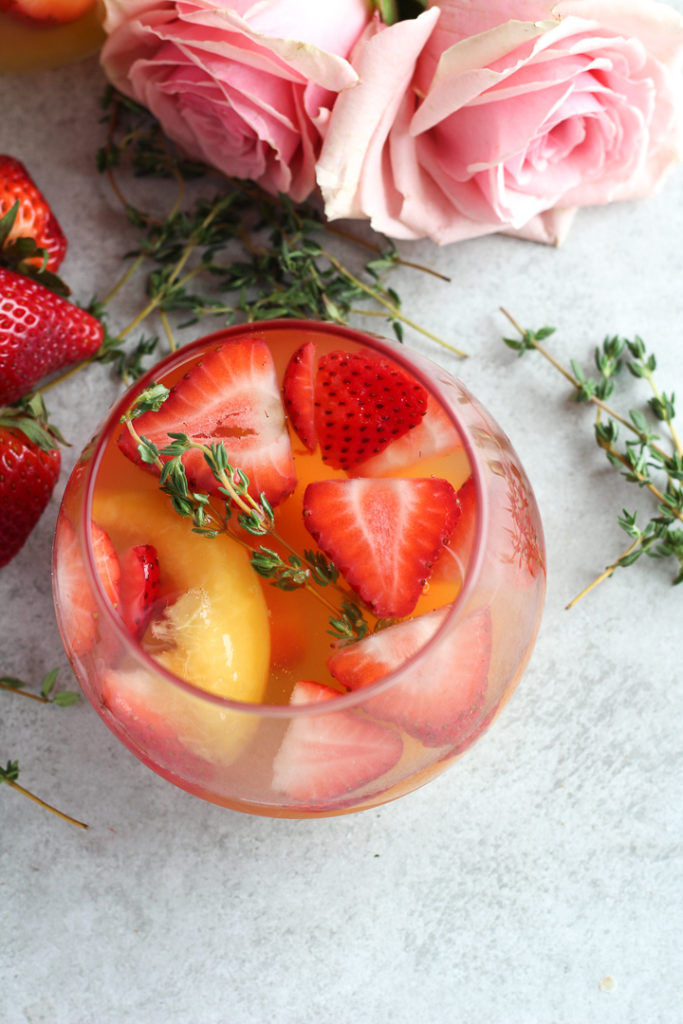 The menu:
You're looking at one appetizer, a super summer caprese, vegetable-forward orzo and berry crumble bars to finish everything off. And sangria. Rose sangria, of course.
NOTE: This menu is definitely light, but I do think it's filling enough to be called dinner. If you're a little skeptical, feel free to grill or bake up some chicken, salmon or shrimp. Keep some extra basil vinaigrette around to serve on top, and everything will be perfect.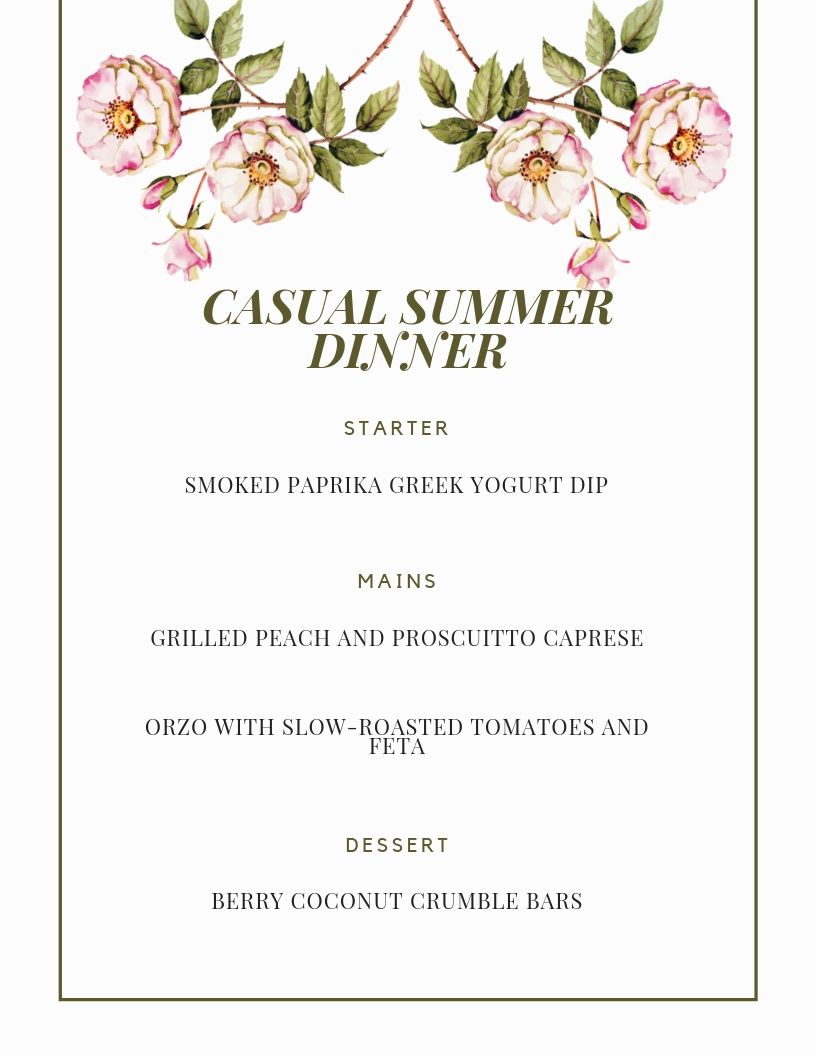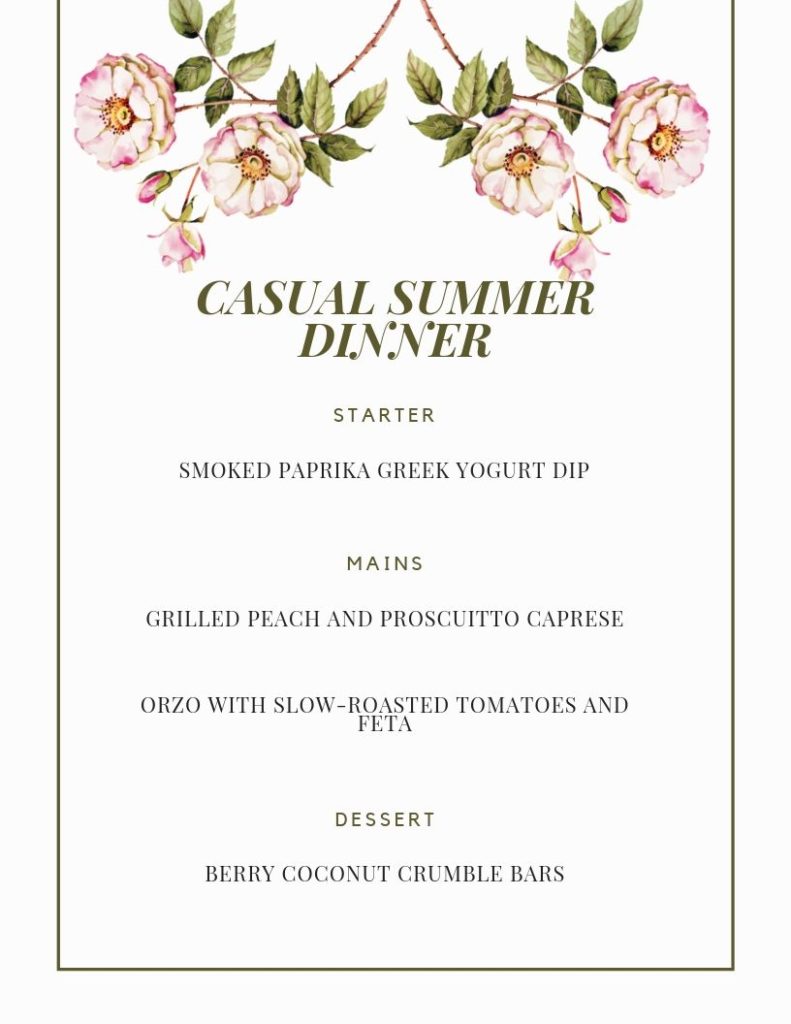 Recipes:
Prep:
This is definitely a menu you can prep ahead, which makes it a great option for weeknight entertaining - a thing I strongly believe we should do more of.
Start prepping the day before, or even a few days. A lot of the components can stay in the fridge for a while. Alternatively, you could make almost everything day-of and you're still only looking at a couple of hours of work. Magic!
1-3 days before:
Make the thyme simple syrup for the sangria. It takes very little effort and time, but since you have to cool it anyway you might as well make it in advance.
Make the basil vinaigrette for the caprese. Another thing that doesn't take long, but in the spirit of not having to wash your blender the day-of your party, I say do it now.
Slow-roast your tomatoes for the orzo. Whenever you have a couple of hours to have the oven on, just throw those tomatoes in. Keep them in an airtight container drizzled with a little extra olive oil in the fridge, and they'll stay there for as long as you need before the party.
The day before:
Make the orzo with slow-roasted tomatoes and feta. This is a dish that gets better as it sits, so take advantage! Save a few of the herbs to serve fresh on top.
Bake berry coconut crumble bars. Let cool in the fridge overnight.
Make smoked paprika greek yogurt dip. Keep in the fridge (obviously).
Morning-of:
Mix up the sangria, minus the sparkling water/club soda, and let sit in the fridge covered until guests arrive. I think this sangria tastes the best when it has sat for a long time, so don't worry about making this too far in advance.
1 hour before:
Grill peaches and assemble grilled peach and prosciutto caprese. You can drizzle the basil vinaigrette on now, or wait until you are ready to eat.

If you have any vegetarian friends, keep the prosciutto separate and let anyone who wants it just add some to their plate.

Take orzo out of the fridge and let it come to room temp. I like to serve this slightly warm, but you can just quickly warm it up before eating. Keep it out now so that it takes less time to warm up later.
Take berry coconut bars out and let sit. They'll be perfect by the time you're ready to eat dessert. You can also throw them in the oven for a few minutes to warm up slightly, and serve with ice cream (DO THIS).
Cut up vegetables (if needed), and arrange crudite platter for smoked paprika greek yogurt dip. I like to serve with potato or pita chips as well!
When guests arrive:
Take sangria out and pour glasses for everyone, topped with a little sparkling water/club soda if everyone wants it.

When you're out of sangria, start in on those extra bottles of rose I assume you have lying around even though I didn't mention them before. Extra rose is a rule of summer, okay?!

Eat allllll the chips and dip. Have some outdoor space? Go there.
Let everyone serve themselves some orzo and caprese. Again, keep some basil vinaigrette on the side for anyone who would like extra. Keep it casual!