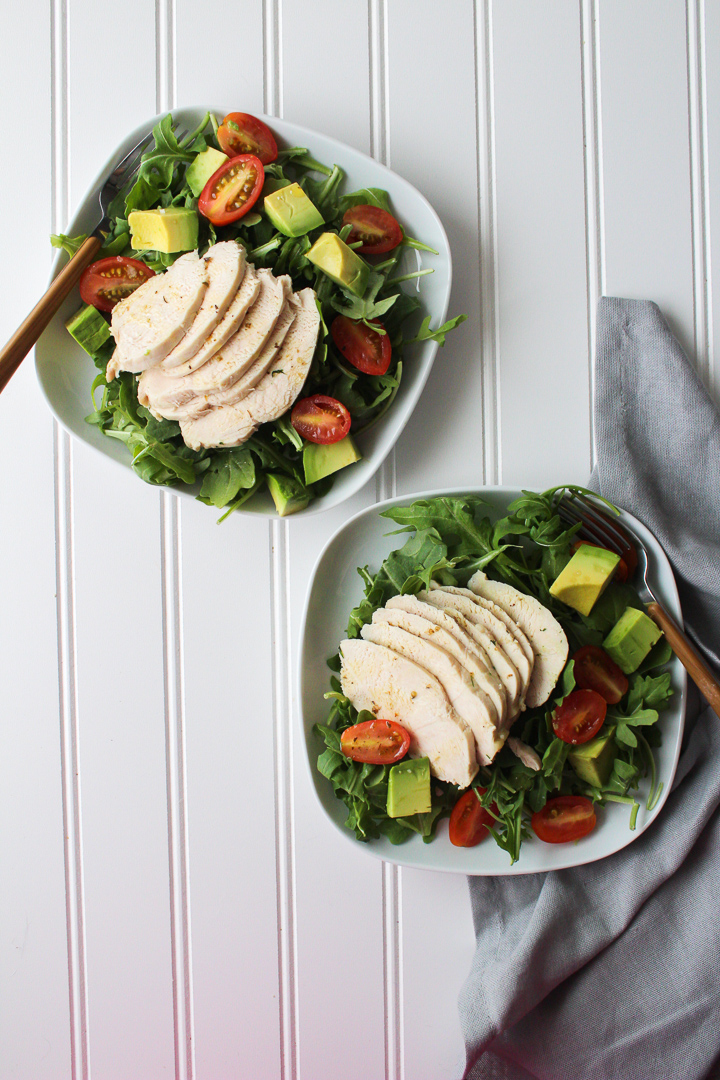 I never, ever thought I would share a recipe for poached chicken.
Actually, I never thought I would ever actually MAKE poached chicken!
I had pretty much stopped buying boneless, skinless chicken breast because it has become scientific fact that chicken thighs are better. By a lot. No competition. I will still fight anyone that disagrees.
BUT.
Sometimes you still end up with a bunch of chicken breast in your freezer, and you have no choice but to make it work.
And I did! I made it work! And now I spend my weekends poaching chicken!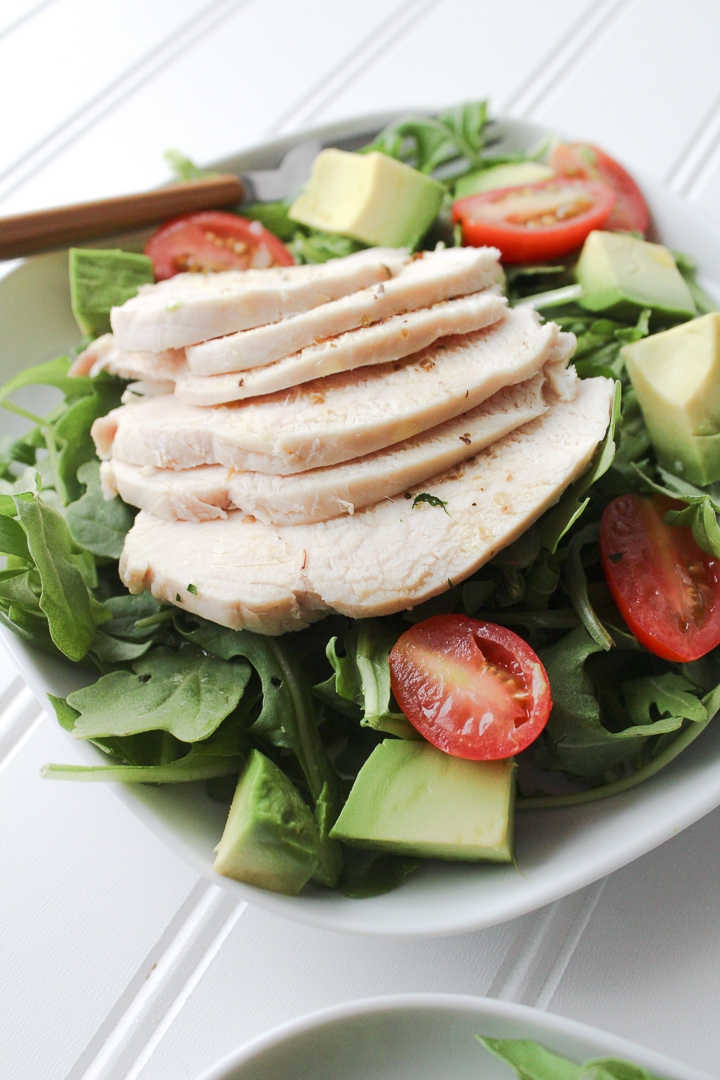 It's weird, but it's also kind of saving my life. I'm still not a full meal prep kind of person, especially since I have this here food blog that pretty much ensures I'll have a full fridge come Sunday evening. But sometimes I just need to have some chicken around to round out a meal or, more likely, to stuff in my face straight out of the fridge the minute I get home from work because I still think it's healthy to "not keep snacks in the house."
I'm an idiot. But turns out chicken makes a great snack! Especially dipped in my most favorite creamy cilantro and green onion sauce.
So poaching chicken is the absolute easiest. And while I'm pro chicken poaching these days, I am not pro chicken boiling in nothing but water yet. We're adding things - delicious, flavorful things that make poaching a sad little chicken breast a tiny bit less sad (seriously, still #teamthigh). I've been going with a little garlic, lemon and herbs but you do you! I think mixing in some chicken stock with the water is extremely important, but I know you'll be fine if you just flavor the water itself with herbs and things. It's fine. I'll be fine. The chicken is fine.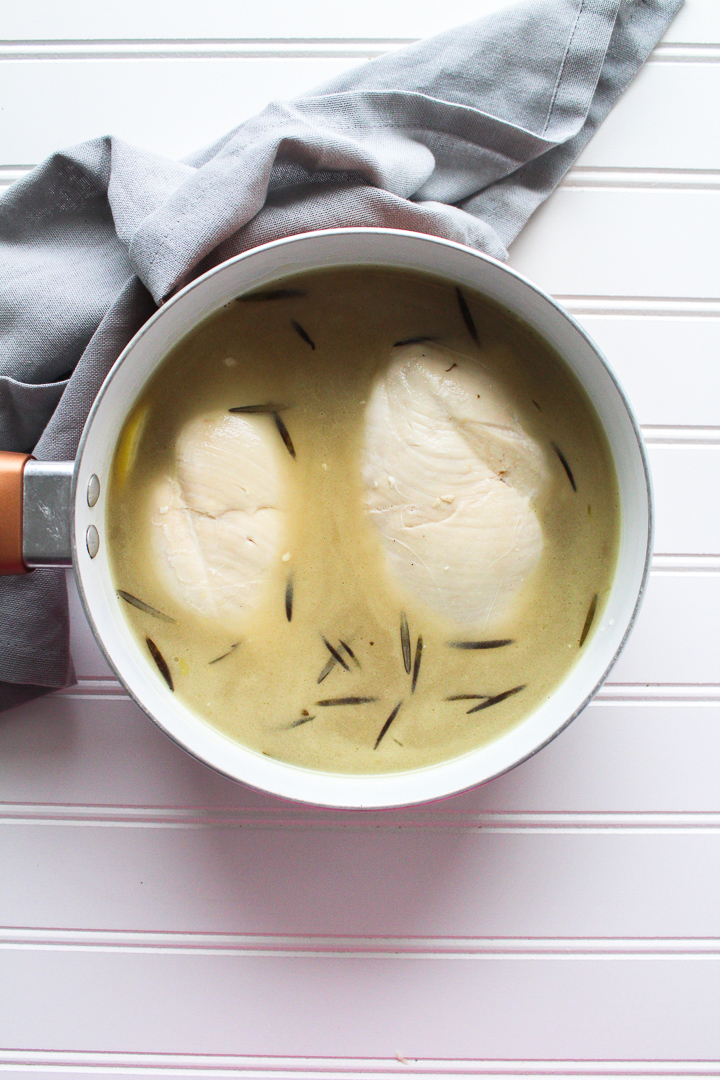 But listen!! If you do add some chicken stock, I promise you won't regret it. When the chicken is done cooking you will be left with liquid gold. Use it for soups, cooking grains and more. It's incredible. And obviously the chicken itself is super yum. I'm showing it here over a very adult-like salad, with a super easy 2-ingredient dressing (olive oil + dried oregano!).
But you can always eat it like a monster standing over the sink. I hear that's a thing now.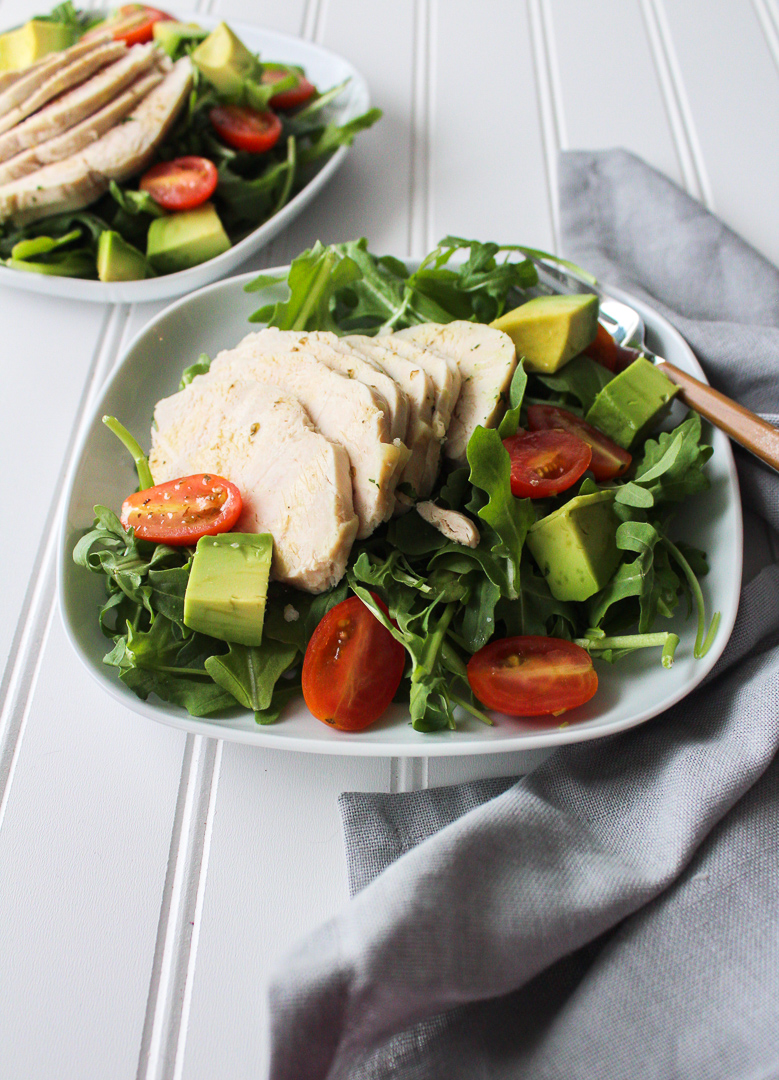 Print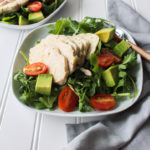 Everyday Poached Chicken
---
Total Time:

30 minutes

Yield:

4

-6

1

x
2 cups

chicken stock

2 cups

water

2

garlic cloves, lightly smashed

1

lemon, halved

1

sprig rosemary

2 teaspoons

salt

2

-

4

boneless, skinless chicken breasts
---
Instructions
Add chicken stock, water, garlic and rosemary to a medium-sized pot. Slice one half of the lemon and add slices to the water. Squeeze the juice of the remaining half and add as well.
Bring mix to a boil and then add salt and reduce heat to a simmer. Gently add chicken to pot. It's okay if the chicken is not fully submerged, but it should be almost there. Feel free to add more water or stock if you need to.
Cover pot and let simmer for 18 minutes. Turn off heat and then let sit for an additional 5 minutes.
Remove chicken and let cool for a few minutes before slicing.
Prep Time:

10 minutes

Cook Time:

20 minutes