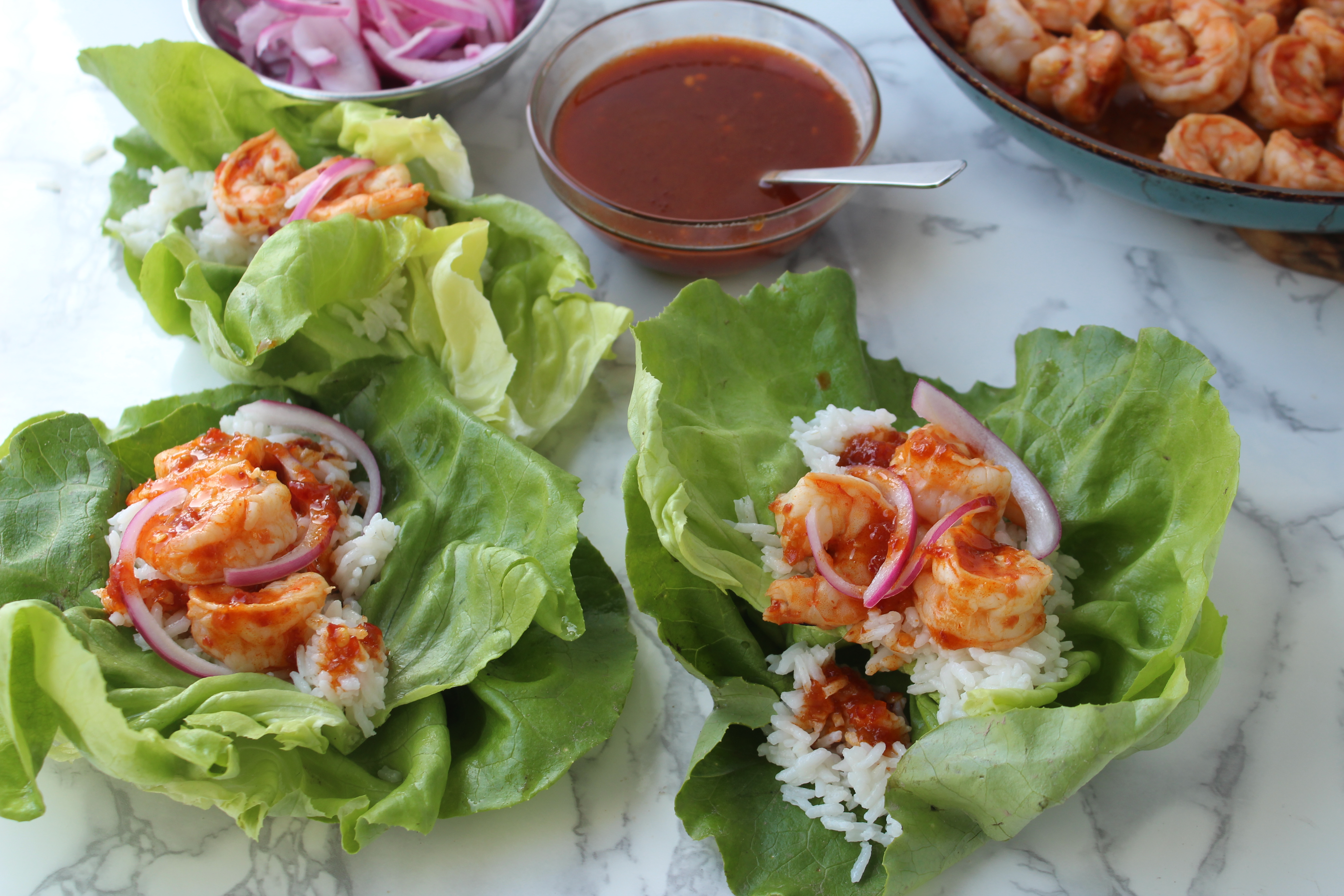 Are you buried under a pile of snow?
I'm not. And while I'm not exactly saying I want to be buried under a pile of snow, I certainly wouldn't mind a few inches, you know? It's like 60 degrees in Austin - and while that's something I should be thrilled about - I am not at all thrilled. I love winter. I miss winter. Cold weather soooothes me.
This is 100% caused by my natural hermit and sloth-like tendencies which call for thick socks, multiple blankets, a couch you can sit on for days and a pup who fits into any tiny space you leave for him. And soup. Lots and lots of soup.
Also explaining how you managed to watch an entire season of The Wire in one day is so much easier when it's freezing outside, you know?
Not that I know anything about that.
Nope. Not me.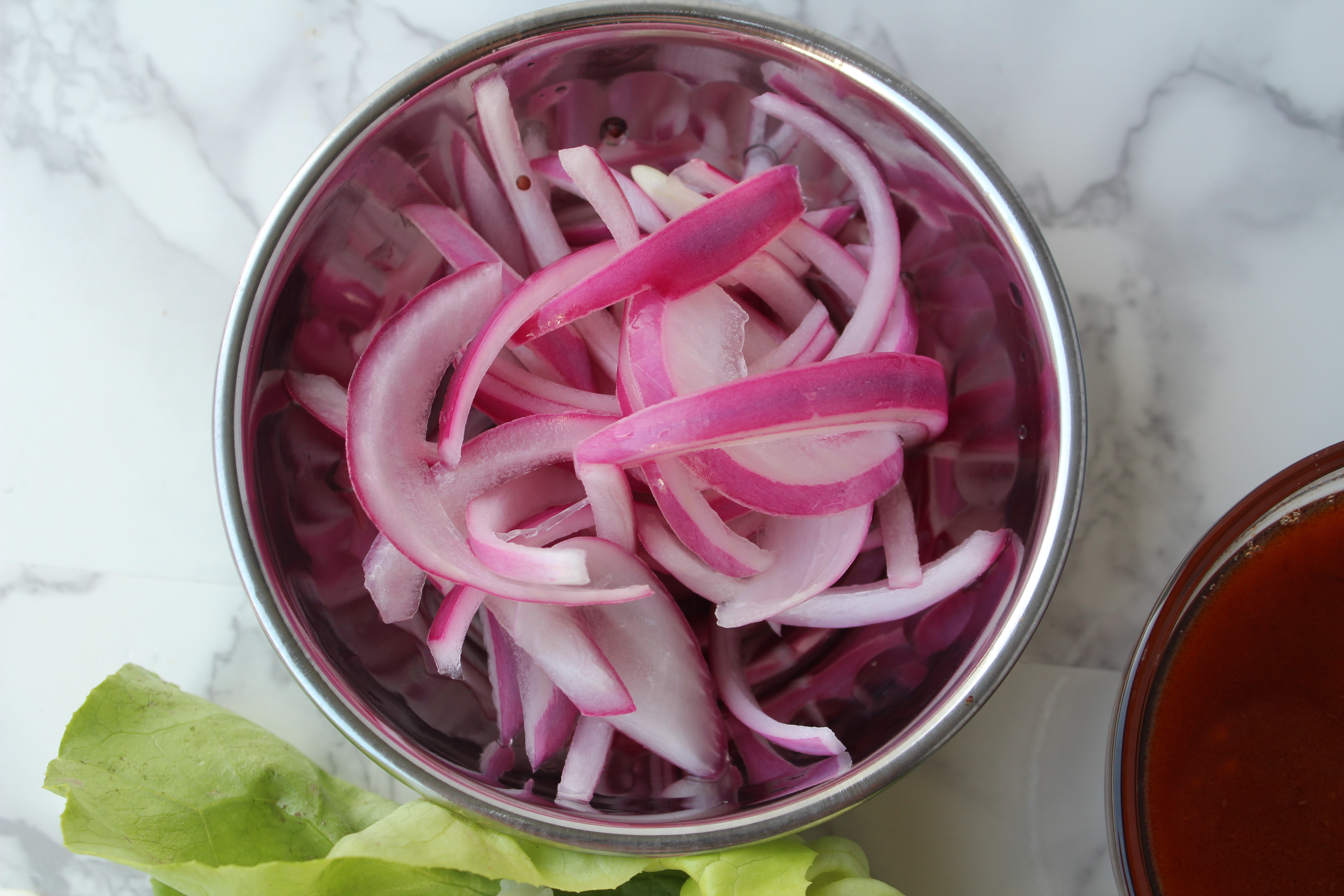 Still, I know there are a whole bunch of you stuck in that cold weather who want to slap me right now. I know it sucks. I'm sorry. Not sorry enough to not complain about my lack of snow, but pretty much sorry.
If it's any consolation, I made you dinner! (Kind of.)
So IF it is stupid cold where you are and you want something with a little tropical vibe, look no further: These sambal oelek shrimp wraps are the perfect fit! Aside from being SO GOOD, they're easy to throw together (in spite of a somewhat-long list of ingredients - so don't be scared!), are totally customizable and can easily be scaled up or down depending on how many mouths you have to feed. As far as "easy dinners" go, these are like one step up from fancy avocado toast. But still pretty simple!
I used shrimp because I love how quickly it cooks, but I know for a fact the sambal oelek marinade will be delicious on chicken (my recipe is based on this one, which is actually for chicken). Or tofu! Maybe even cauliflower?? Oh man, the possibilities.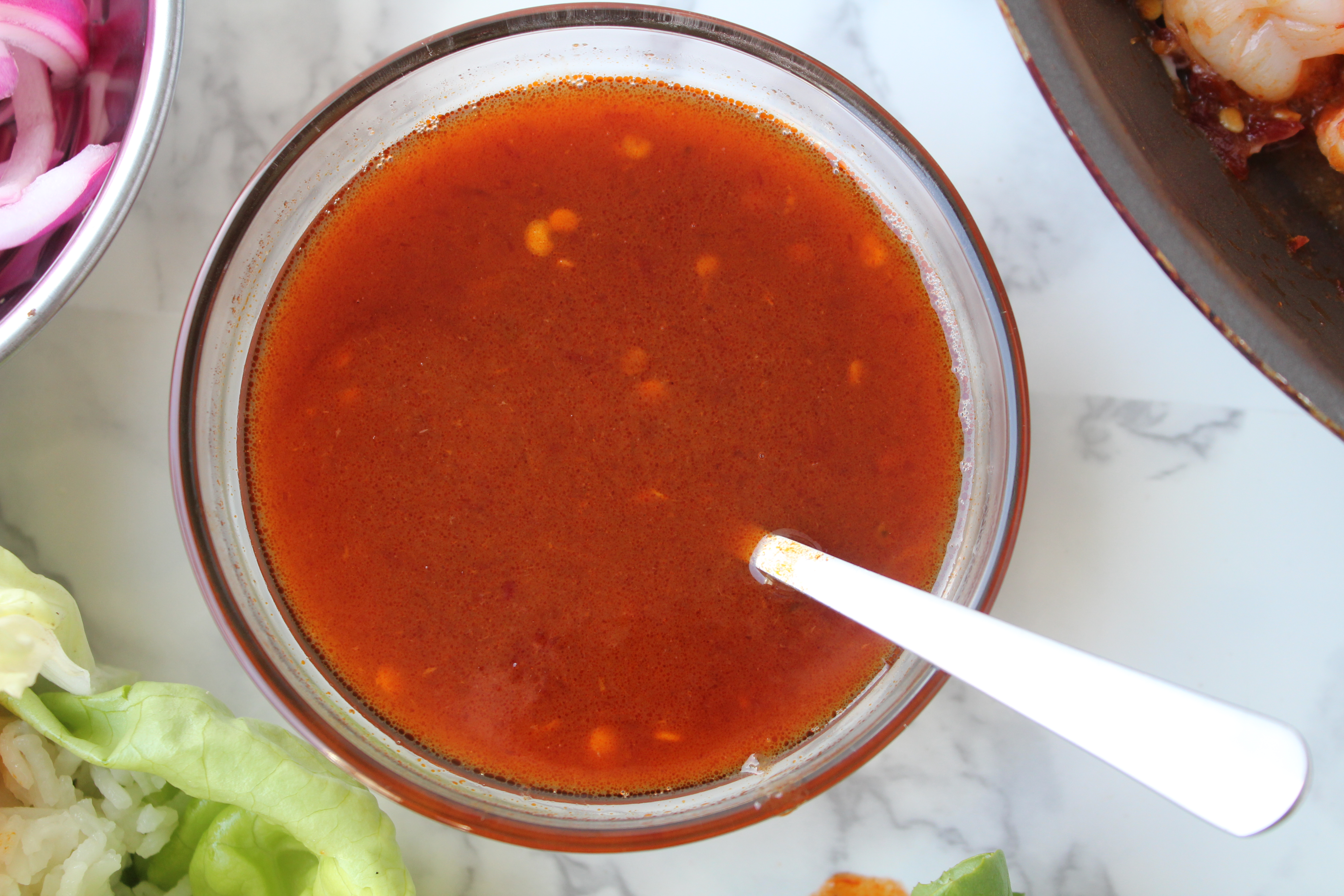 Because there are a number of components in this dish, I want you to think of it as a "choose your own adventure" type of meal, which automatically makes it more fun:
Meat/protein: I'm pretty sure anything would work here as long as it's paired with this delicious, spicy marinade. Like I said, shrimp cooks up really fast so it's my go-to. But use whatever you have on hand + fits your lifestyle.
Rice: I made coconut rice because I loved the idea of spicy shrimp against cool, slightly sweet rice. But regular rice is fine! If you do want to jazz it up, I love adding lime zest and cilantro to cooked rice (yes, like the kind you get at Chiptole. No shame.) and think it would be super tasty here. You could even try another grain, like quinoa, if you prefer.
Toppings: We're playing with pickled red onions today because OMG HAVE YOU EVER HAD A PICKLED RED ONION?? They're the perfect finishing touch to....well, anything really but I love them with spicy dishes like this. If, however, you don't like pickled things you can just add raw onion. Or forget the onion, and add some sliced avocado. Nobody will be mad at you.
Wrap: I know they can be messy, but man I love a lettuce wrap. If that's not your thing, go with good ol' tortillas and straight up make this a taco. You can also wrap this in some pita bread or naan (omg yum) or be a rebel and just chop up the lettuce and make yourself a big ass salad. It's all good.
See? This is basically YOUR recipe now. Go forth!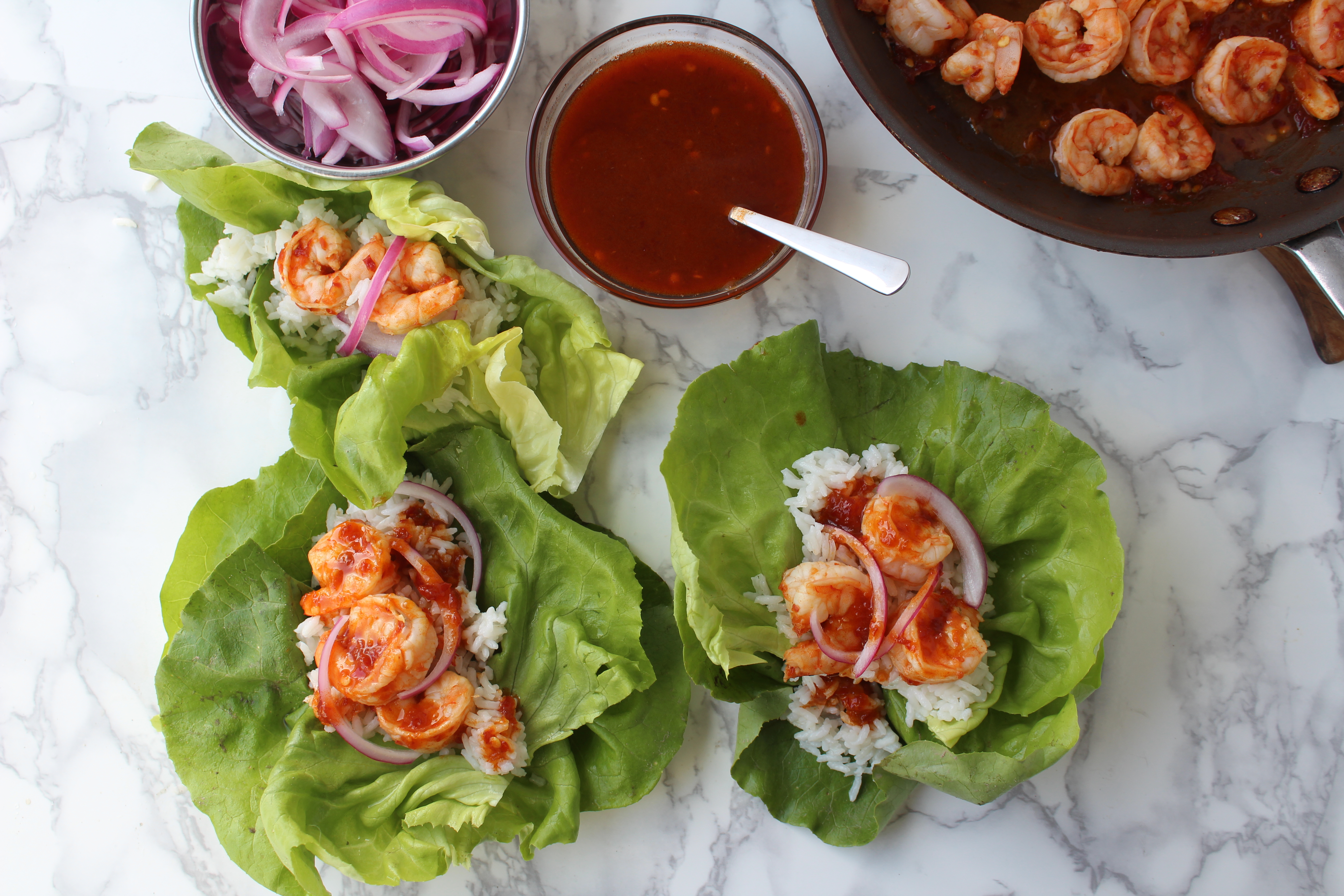 Print
Sambal oelek shrimp lettuce wraps
---
Sambal oelek shrimp:
¼ cup

brown sugar

½ cup

rice vinegar

⅓

-

½

cup sambal oelek (depending on how spicy you like your food)

3 tablespoons

fish sauce

2 teaspoons

soy sauce

2

garlic cloves, grated or finely minced
Juice from

½

lime

½

inch ginger, grated or finely minced (optional)

2

lb shrimp, peeled
Coconut rice:
1 cup

rice (I prefer jasmine or basmati)

¾ cup

coconut milk

¾ cup

water
Pinch of salt
Quick-pickled red onions
1

smallvred onion, thinly sliced

½ cup

rice vinegar

1

garlic clove, sliced

1 tablespoon

sugar

1 teaspoon

salt
---
Instructions
Make the pickled onions: Place onions in a large bowl and cover with hot water. Let sit for a couple of minutes to release some of that "raw" flavor. Drain and combine with vinegar, garlic, sugar and salt. Toss everything together (a mason jar is perfect for this) and let sit while you prepare the rest of the meal. Any leftovers can be stored in the fridge for weeks.
While the onion sits, get the rice cooking. Combine the rice, coconut milk, water and salt in a medium-size pot. Bring to a boil and then reduce to a simmer and cover with a tight-fitting lid. Cook until rice absorbs all the liquid, about 18-20 minutes. Turn off the heat, and let the pot sit for 5 minutes before fluffing rice with a fork.
While the rice cooks, combine the brown sugar, vinegar, sambal oelek, fish sauce, soy sauce, garlic, lime juice and ginger (if using) and whisk to combine. Add shrimp toss to coat evenly. I like to let this sit until the rice is done cooking, but you honestly don't have to marinate this for any time at all. Just make sure all the shrimp is fully coated before cooking.
Heat a large pan over medium-high heat and add a little oil. When the pan is hot, remove shrimp from marinade (save it!) and cook for 2-3 minutes, turning once, or until the shrimp is just cooked through. You don't want to overcrowd the pan too much, so do this in batches if you need to. Remove shrimp from the pan, crank the heat up and add the reserved marinade (you know, the one the shrimp was just sitting in). Bring it to a boil and then let it simmer for a few minutes, until it thickens slightly and turns into a glossy sauce.
To assemble wraps: Stack 2 pieces of lettuce together and add a few spoonfuls of rice. Top with shrimp and pickled onions. Serve with sauce on the side so people can drizzle on top if they want.