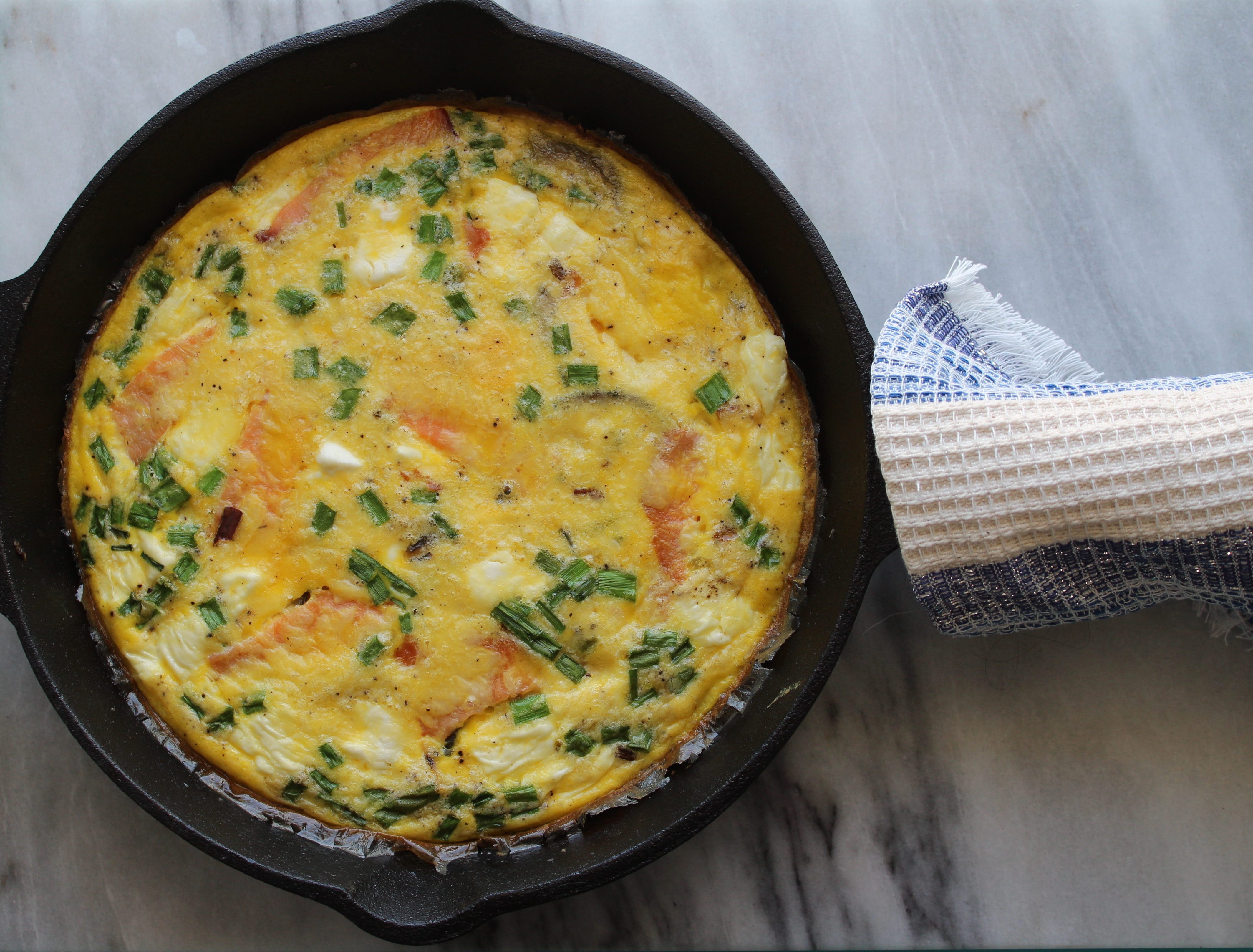 If I could eat smoked salmon everyday, I would. Without a doubt.
If you saw my IG stories when I was in Italy then you know my mom and I actually did eat smoked salmon almost every single day of our trip. I did not go to Italy thinking that was going to happen, but honestly I'm so happy it did.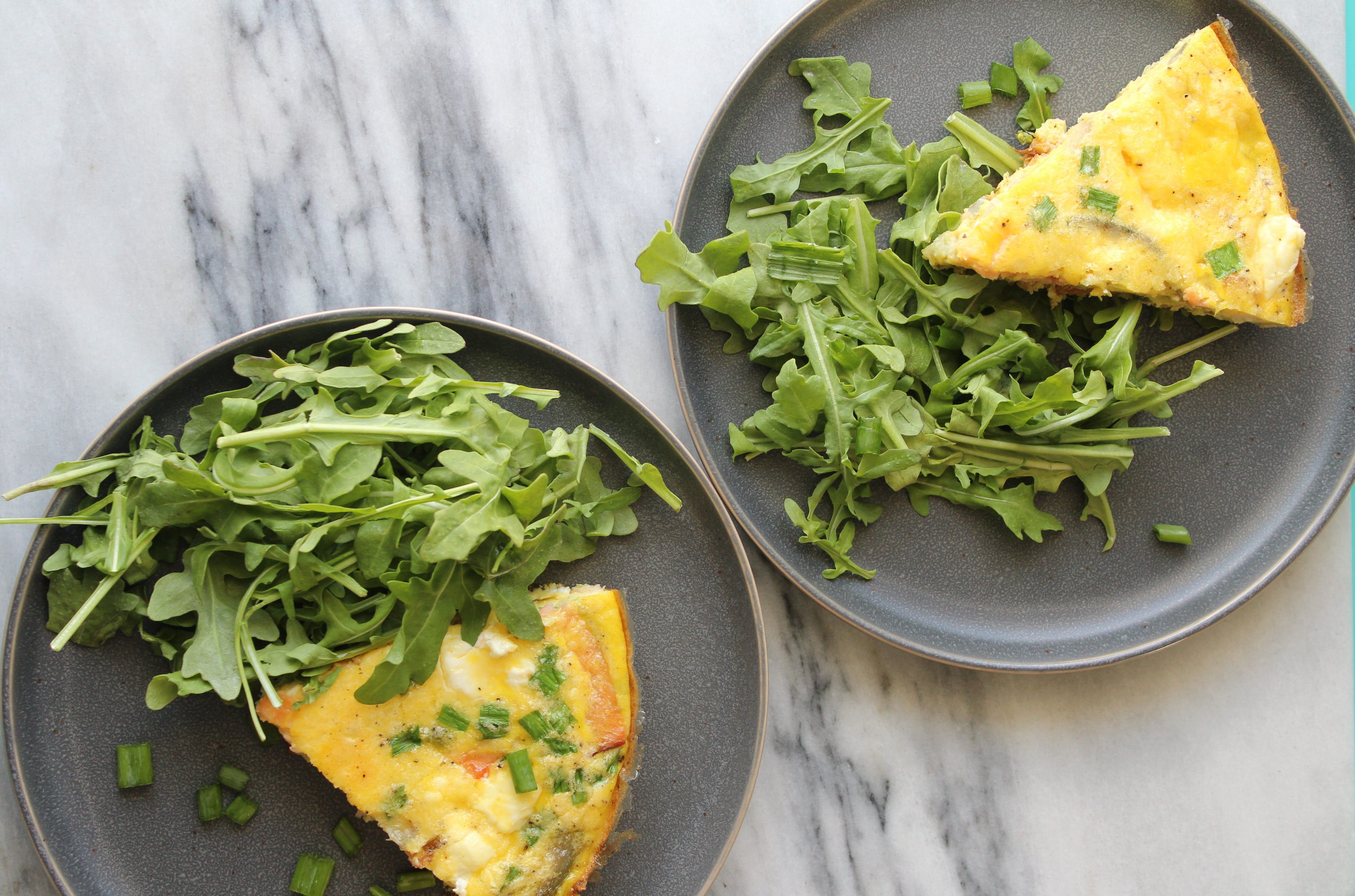 I shared one of my favorite frittatas last year, but this one definitely gives it a run for its money. Smoked salmon is one of my favorite foods and putting it in a frittata helps a little go a long way. This is such a simple dish to make, filled with just sautéd red onions, fresh scallions, salty smoked salmon and (brace yourself) cream cheese.
YES. I basically took my favorite bagel and lox situation and turned it into a frittata. If you really want to take this to a special level, add everyone's favorite everything-but-the-bagel seasoning on top. I didn't have any (shame!) when I took these photos, but it's so incredibly good with this smoked salmon frittata.
Like most frittatas, this is great for breakfast, brunch, lunch or dinner. I always prefer my frittatas warm but you can definitely eat this room temp too.
Live your best frittata life!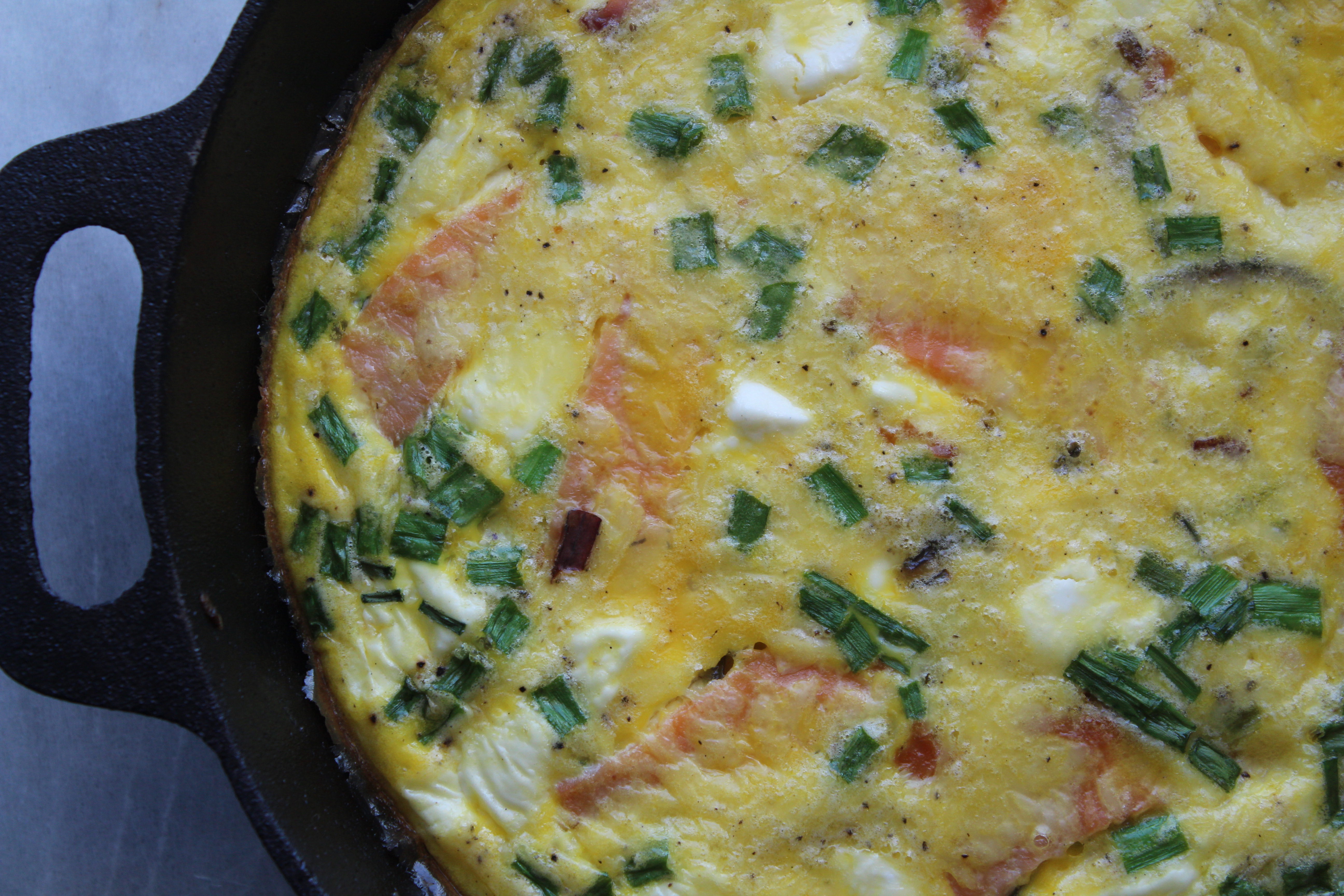 Print
2 tablespoons

butter

1

small red onion, thinly sliced

1

bunch green onion, diced

10

large eggs

¼ cup

heavy cream

½ teaspoon

salt

½ teaspoon

pepper

2 oz

cream cheese, cut into small cubes

4 oz

smoked salmon, cut into small pieces

2 tablespoons

shredded gouda
Optional: 2 tablespoons everything-but-the-bagel seasoning
---
Instructions
Melt butter in a 10 or 12 inch skillet (I love cast iron for frittatas) and saute red onions and the white part of green onions for 5-7 minutes until softened. While onions are cooking, in a separate bowl whisk together eggs, heavy cream, salt and pepper. Gently stir in green onions, cream cheese and salmon.
Pour egg mixture into pan and stir once to make sure everything settles evenly. Sprinkle over gouda and sprinkle with seasoning (if using).
Bake for 20 minutes, until top is lightly browned but center still jiggles a little (it will continue cooking for a few minutes in the pan).
Serve warm or at room temperature.