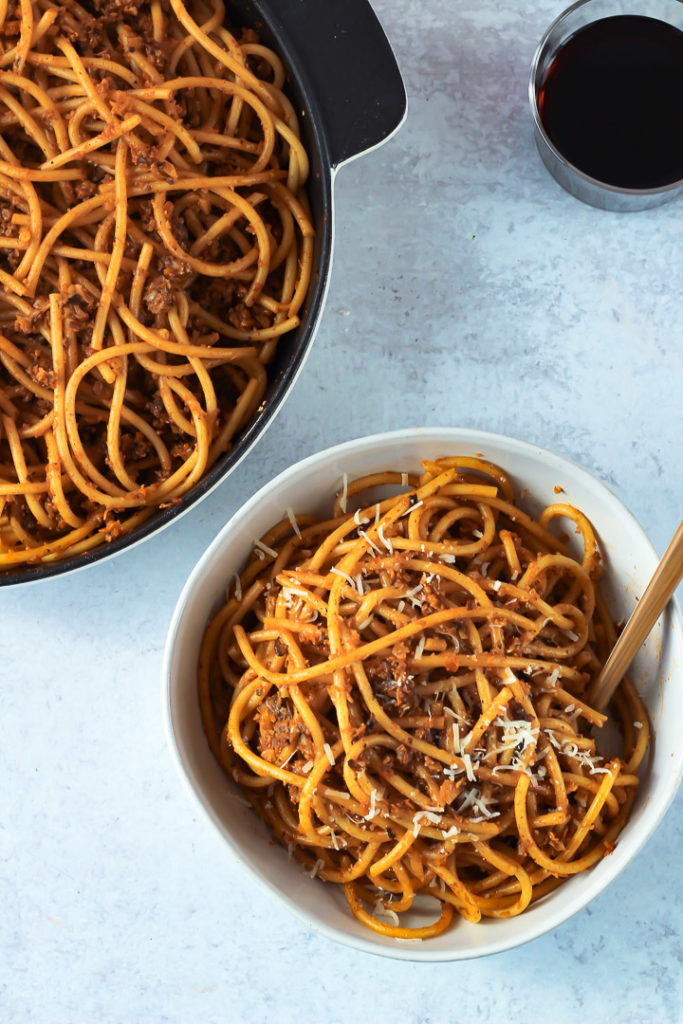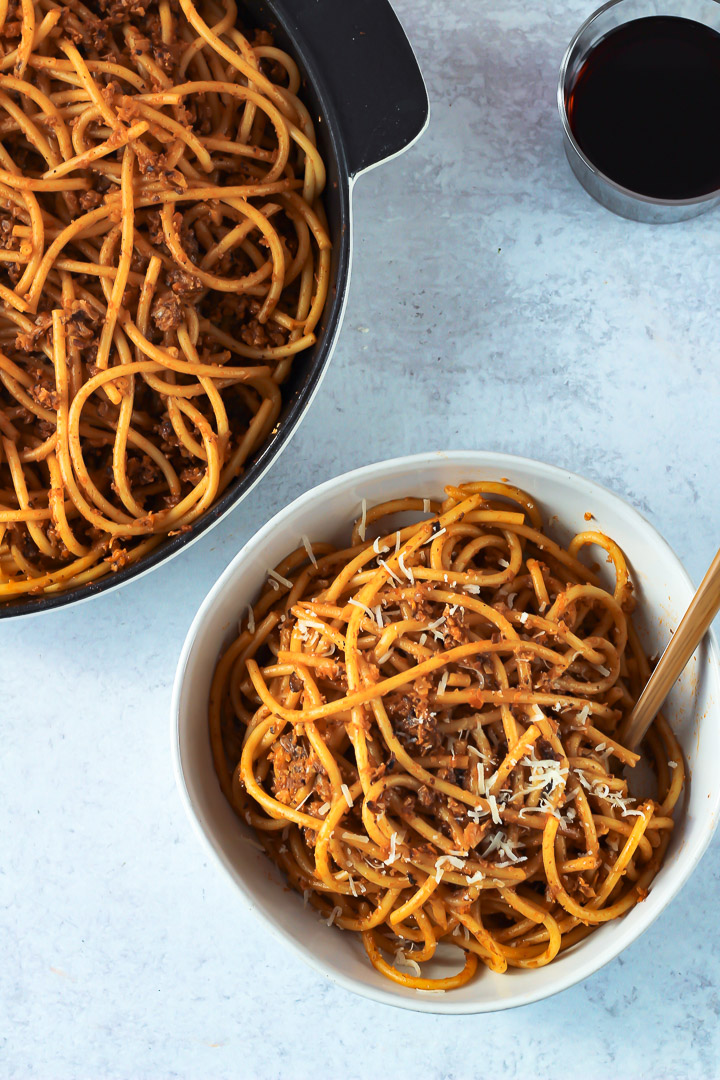 I spent all month sharing vegetarian recipes and almost forgot to make a little dinner party menu?
Welp. My new official goal for 2020 is to GET IT TOGETHER.
Luckily it's still TECHNICALLY January. Also, veg-forward food is amazing all the time so I'm clearly being dramatic for no reason.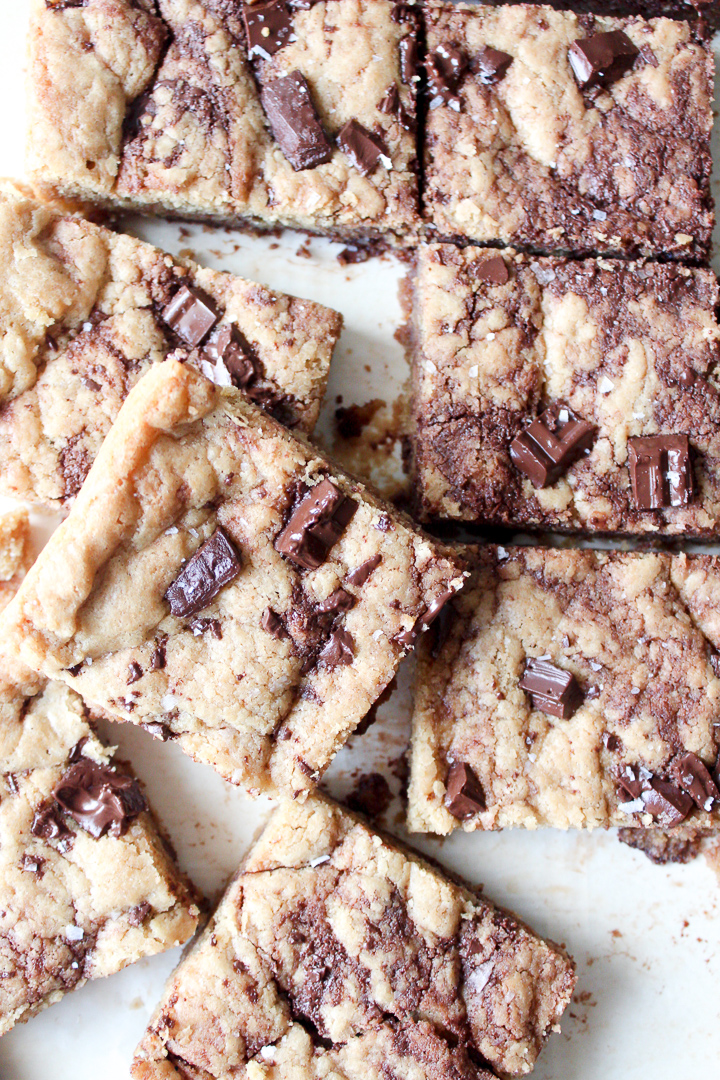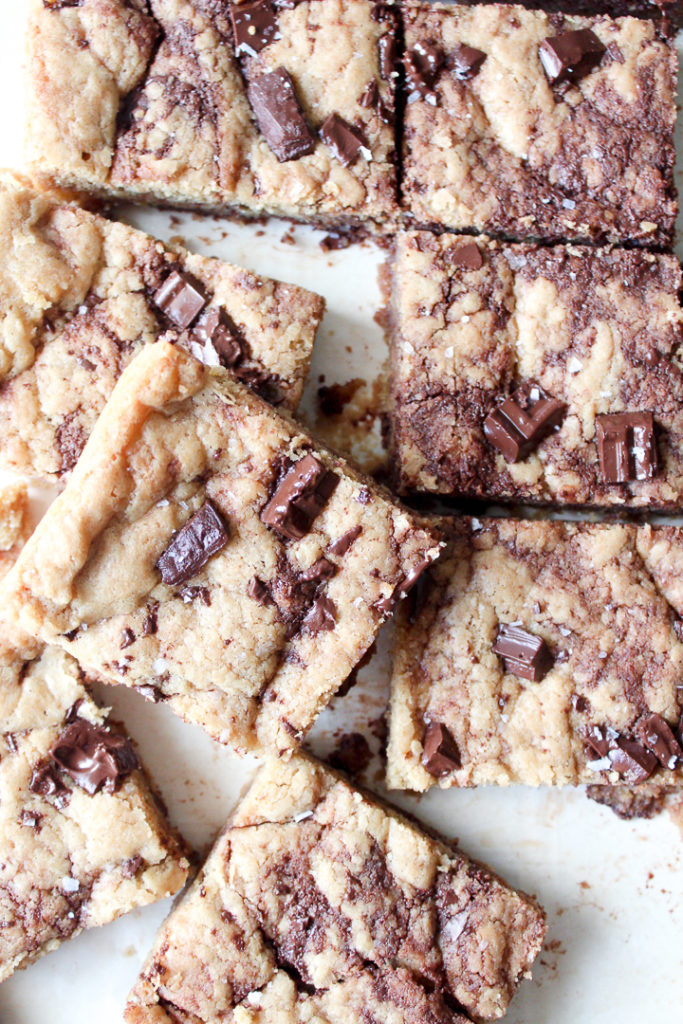 I probably forgot because I really haven't done much in the way of entertaining the past few weeks. Not that I was ever a true Ina or anything, but I'm generally pretty good about inviting people over for a little something every once in a while.
Not this month. That post-Holiday funk hit, and I just worked worked worked through it. Not the worst thing in the world, but it's about time we started dinner partying again, yes?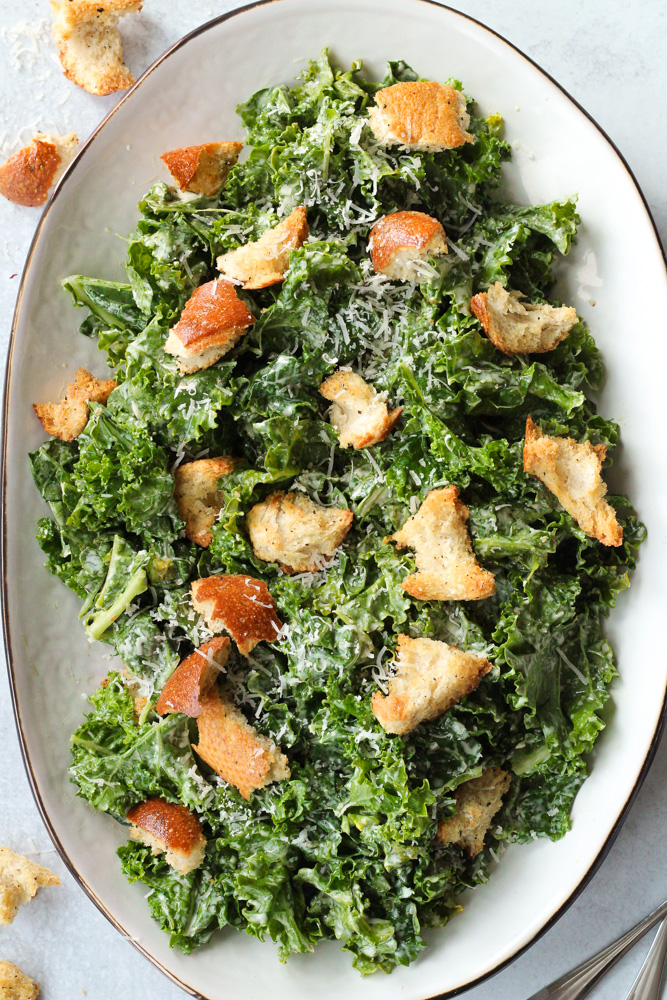 The menu:
So today I've got a fun, simple (yet just fancy enough) menu for ya!
The star of the show is my new(ish) mushroom and cauliflower bolognese. Same comforting pasta with none of the meat! Pair it with what I consider to be the ultimate kale caesar, and you're basically good to go. Round it out with a little homemade cheese situation to start, and my favorite blondies to end the evening. Yes yes.
And the great news? The lack of meat means you don't have to get started on this one 8 hours in advance. I mean, you can of course. Prepping for dinner parties is a smart move. But you don't HAVE to. And that's what is really important here.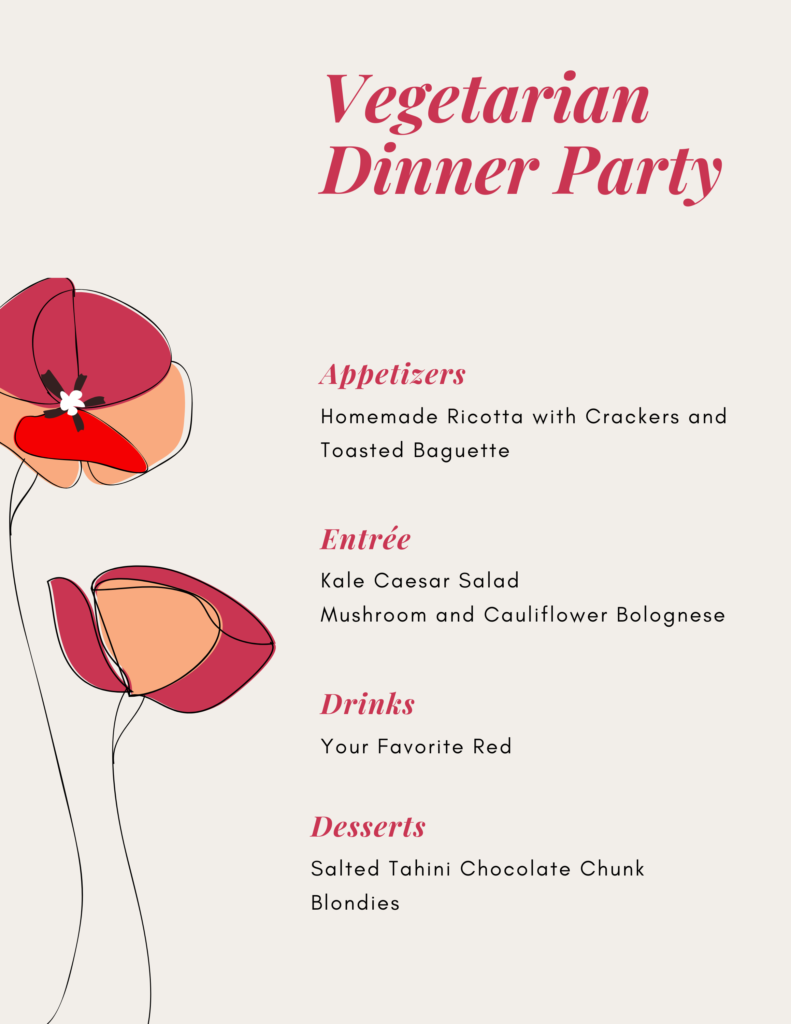 Recipes:
Prep:
Honestly, this is a super easy dinner party to pull together. You can definitely do everything day-of, but if you want to spread it out a bit go ahead and get started the day before.
While this meat-free bolognese can be made in minutes vs. hours, I still suggest making it before guests arrive so that it's sitting and waiting for you. This'll give you time to clean the kitchen, get dressed, etc. Just wait to boil the pasta + finish the dish until everybody is there.
The day before:
Make the ricotta. I think this tastes the best when it's had at least 4-6 hours to set, so might as well do it the day before. Most of the time is hands-off, but you do need about an hour to let the ricotta drain so give yourself a little bit of time.
Make the salted tahini chocolate chunk blondies. You're in the kitchen anyway, go ahead and get dessert out of the way. Let these cool completely, cover and let sit on the counter or in the fridge.
Grate parmesan for caesar salad and pasta. This is optional, as you can totally do this while you're cooking BUT it's also really nice to have grated parm ready to go so choose your own adventure here.
1-2 hours before:
Make kale caesar salad, and let sit in the fridge until guests arrive. Bake up croutons but don't add them to the salad! Just keep those on the counter, loosely covered.
Make mushroom and cauliflower bolognese sauce. Keep covered on the stove.
30 minutes before:
Take ricotta out of fridge and transfer to whatever you'd like to serve it in. Top with a little olive oil, flaky sea salt and freshly cracked pepper. Make toasted bageutte (slice, drizzle/brush with olive oil and bake at 350 for 10-12 minutes). Arrange toasts and crackers around ricotta cheese.
Set a large pot of water on the stove so it's waiting for you.
Take out blondies (if they were in the fridge).
Open wine. Have a glass.
When guests arrive:
While you're snacking on ricotta toasts and drinking that first glass of wine, get your water boiling and cook pasta.
Once pasta is done, finish bolognese. Add a little more parmesan than you think you need because you're worth it.
Take out kale caesar from fridge, and toss with croutons.
Set everything out on the table so everyone can serve themselves (family style!).