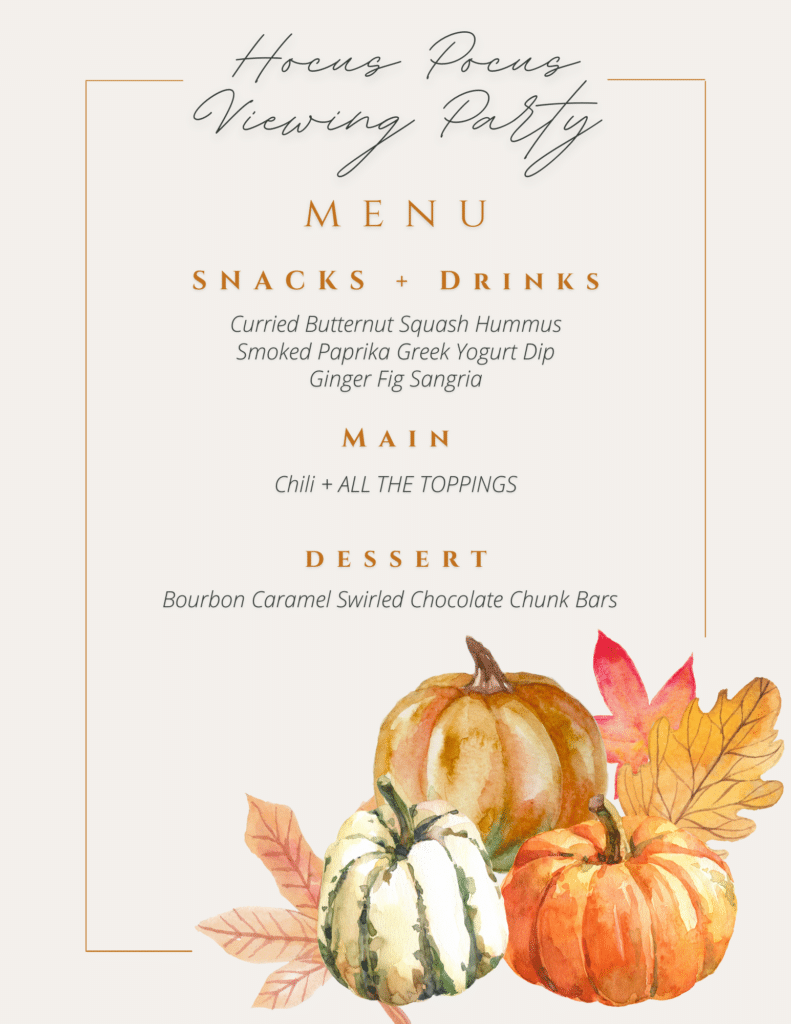 I know this is very niche, but if you've never had a cozy fall night in with friends, eating a bowl of something super comforting and watching Hocus Pocus, then you are truly missing out. Bonus points if you light a crazy amount of candles in the process.
I, along with every other person in the world, LOVE this season. The cooler weather, the not-hotness, the lack of sun...
..oh, am I obsessing? Sorry.
But it's true! Chilly weather is good for my soul, and I embrace everything about it...and myself.
I first did a Hocus Pocus night with friends a few years ago, and since then insist on making it a tradition. We ate beef stew that first time, and while that is certainly an option, I happen to love a good chili night too.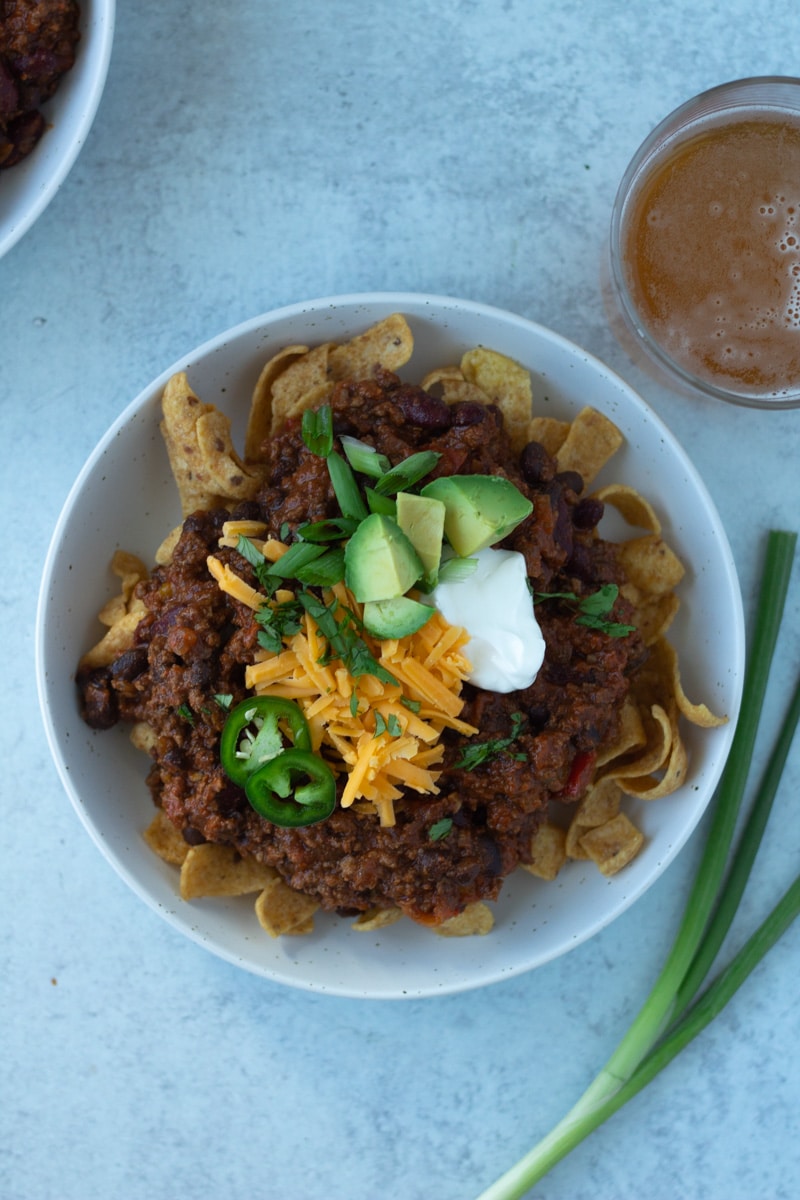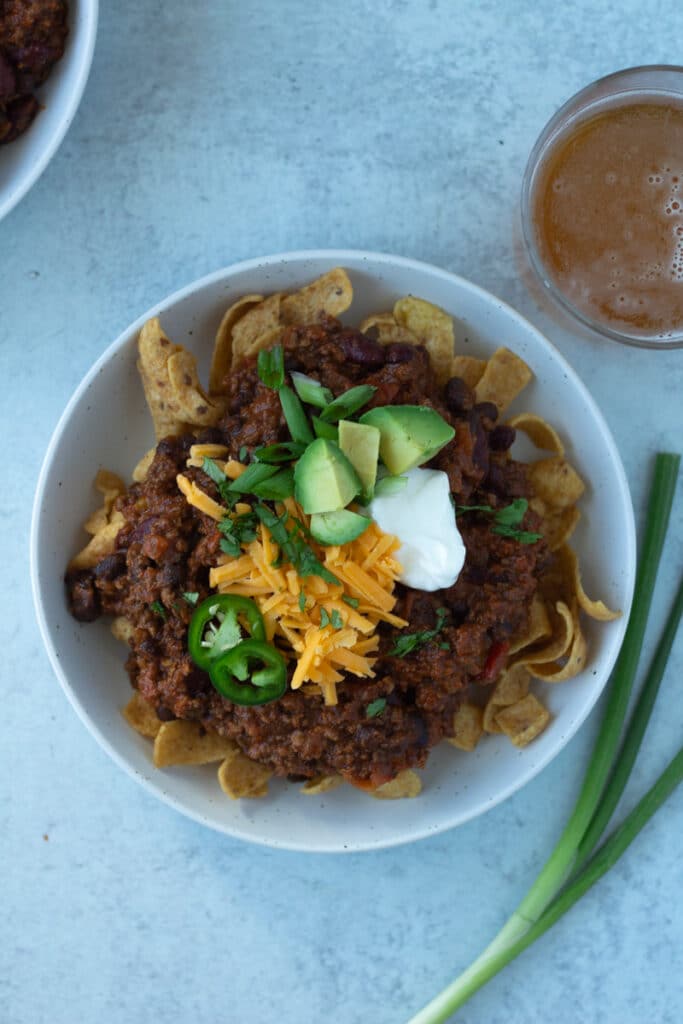 And to be clear, while this is obviously a fun night with family and friends, this is also a perfectly wonderful plan for a night in by yourself.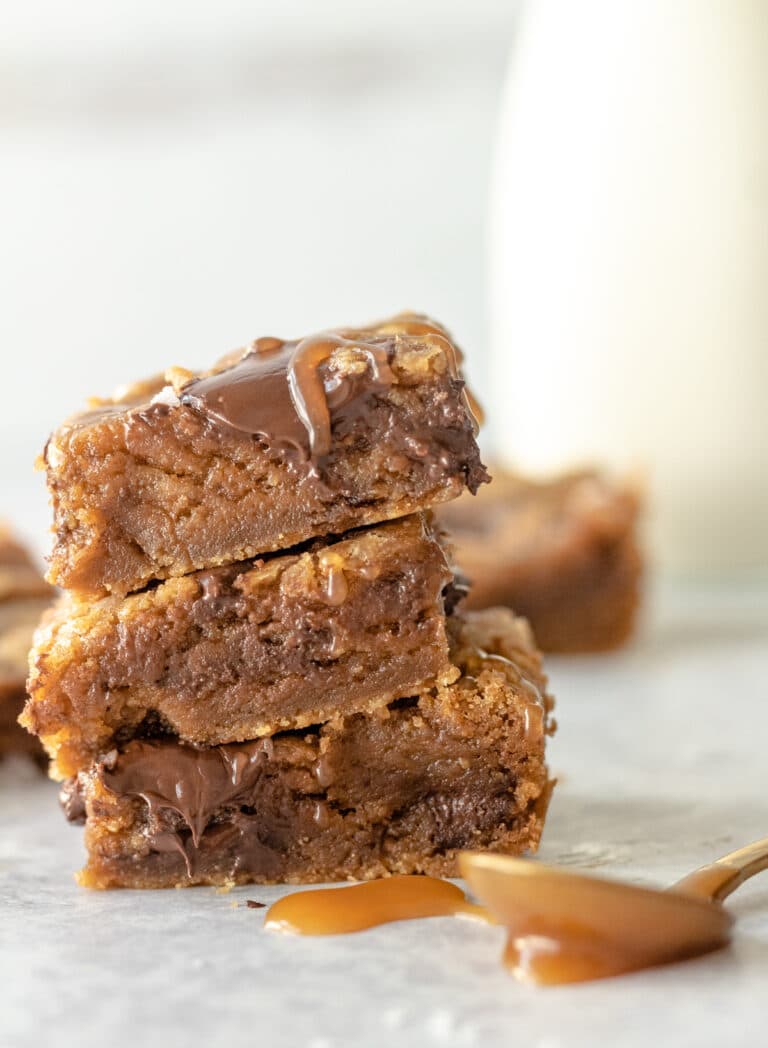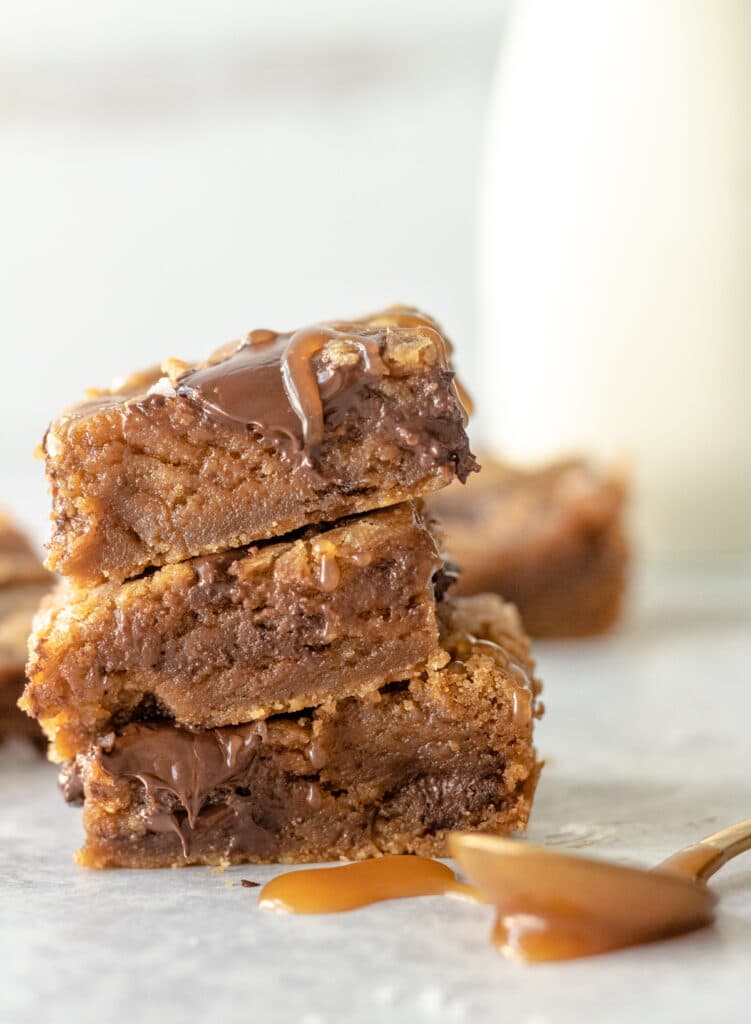 Okay, let's go! This is an easy "party" all around. Simple food, little prep, super casual vibe. But because I'm me, I've got some tips for you below!
The menu:
Let's Prep!
Honestly, this is a super easy dinner party to pull together. You can definitely do everything day-of, but a lot of this menu tastes the best when it has time to sit so feel free to start a day or two before.
1-2 days before:
Make the chili. While you're busy chopping, now is a great time to prep your veg toppings for the chili too so finely dice up some red onion, jalapeno slices, cilantro, green onions, etc. while you're here. Put them all in your serving bowls/platter of choice, wrap in plastic and place in the fridge.
When the chili is done, let it cool and then cover and store in the fridge (if it's not too hot out, I sometimes leave it out on the counter overnight but that's just me!).
Make ginger fig sangria. Cover and store in fridge.
Roast butternut squash for curried butternut squash hummus. Let cool and store in the fridge as well.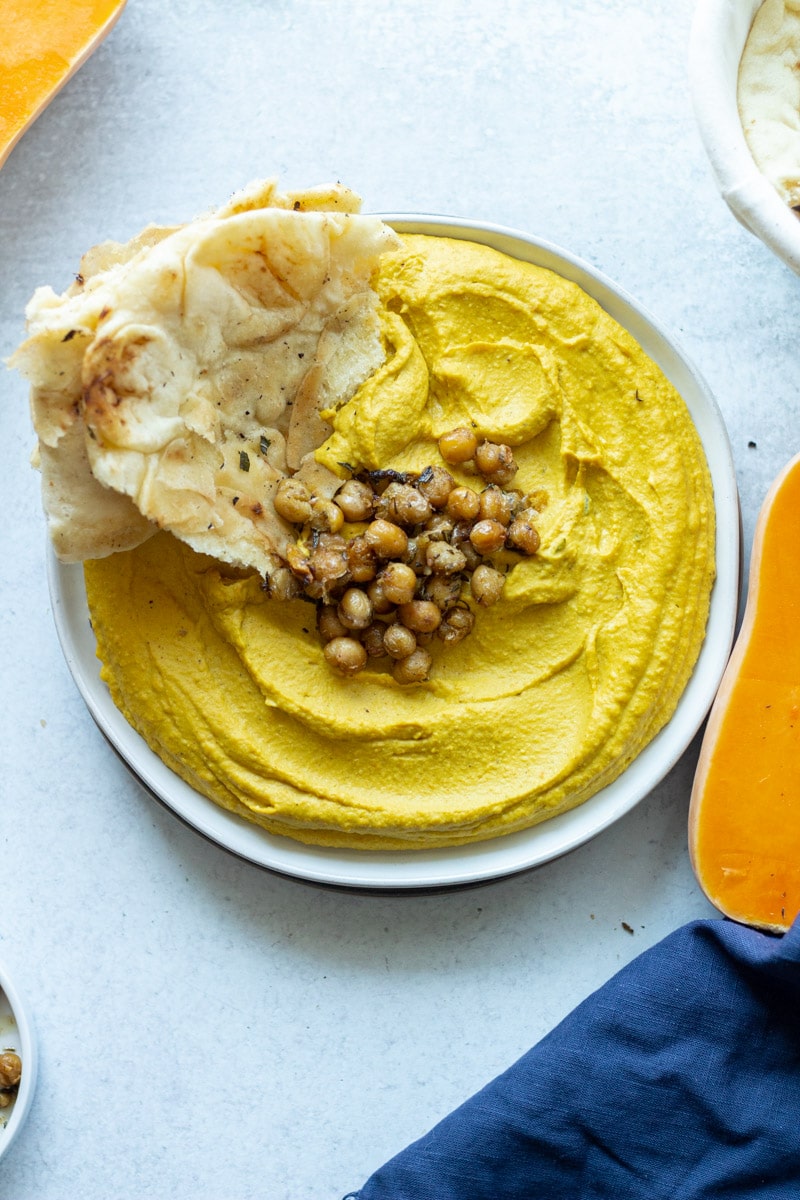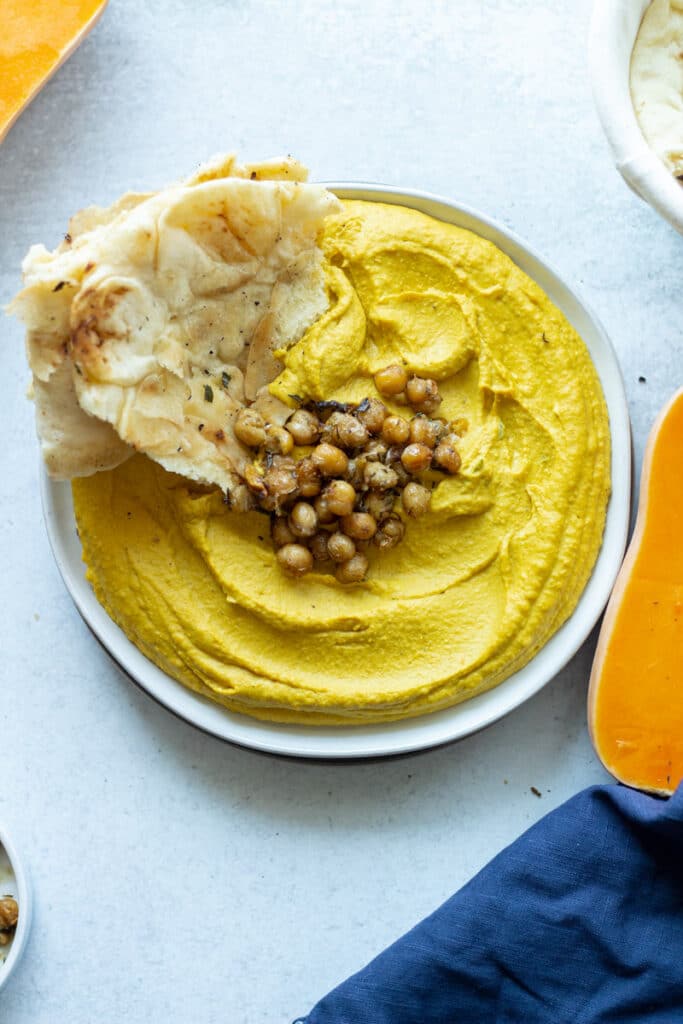 Morning of:
Make butternut squash hummus. Cover tightly with plastic wrap and place in fridge.
Bake bourbon caramel swirled chocolate chunk bars. Let cool on the counter.
1 hour before:
Take hummus out of fridge and transfer to whatever you'd like to serve it in. Make crispy chickpeas and place on top of hummus with a little extra olive oil and freshly cracked pepper.
Get pita ready to warm, or place pita chips around hummus.
Make smoked paprika greek yogurt dip. Arrange with potato chips and/or raw vegetables on platter.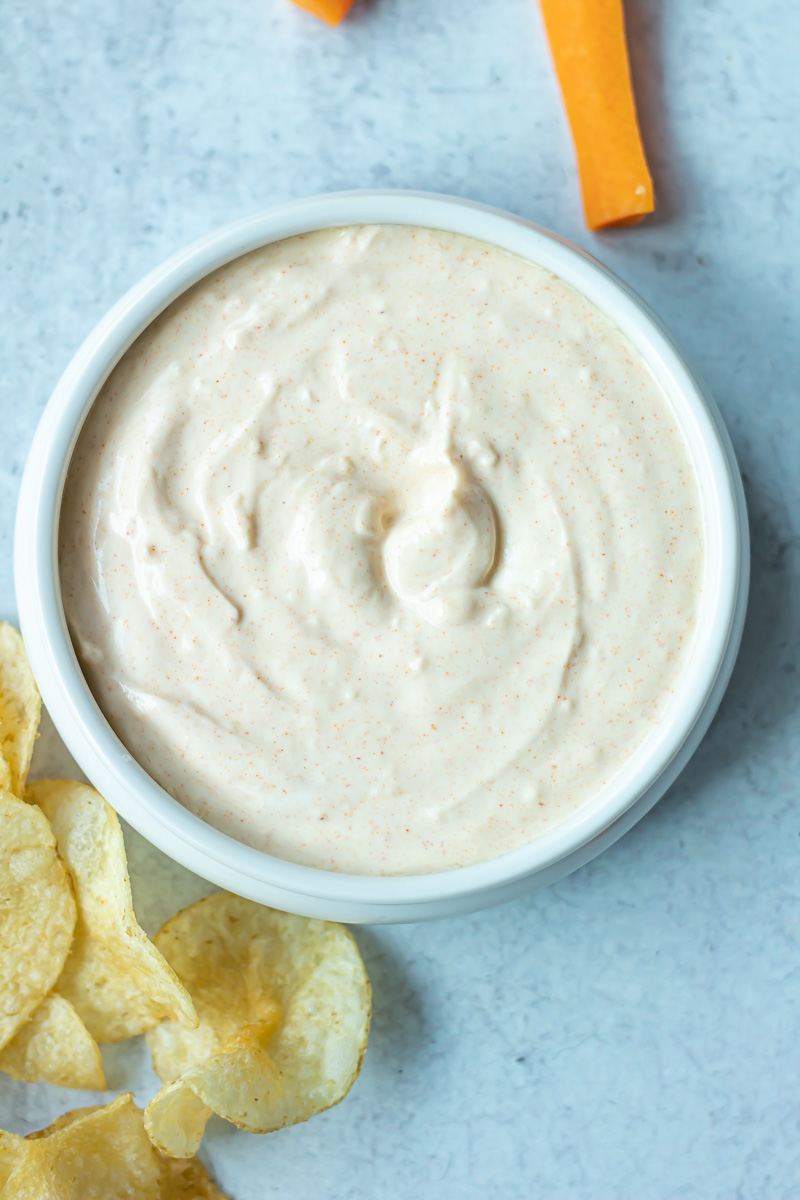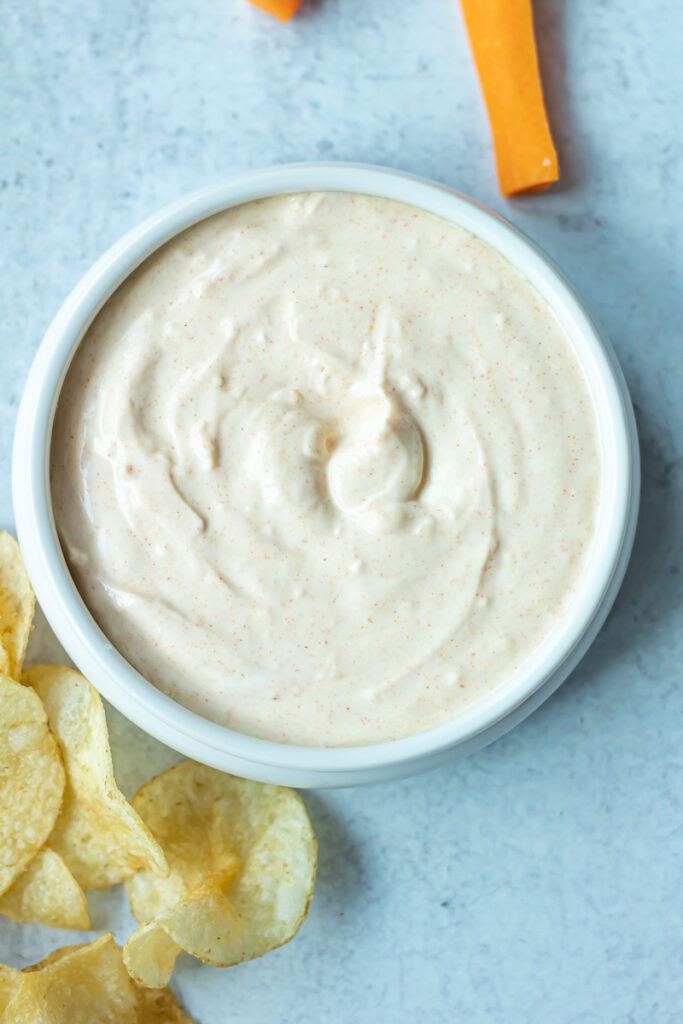 30 minutes before:
Prep remaining chili toppings, including shredding cheese, cutting avocado and limes and pouring fritos or tortilla chips in a large bowl.
Take out toppings you prepared earlier, remove covers and get the whole area set up.
Take out all plates, bowls, etc. so they are ready for you.
Into candles? Light em' up now.
Have a glass of sangria - you deserve it.
When guests arrive:
Get chili on the stove and turn heat to medium-low so it can warm up while everyone has a drink and a snack.
If eating fresh pita or naan with hummus, throw them in the microwave to warm up and then arrange around hummus.
Set everything out so everyone can serve themselves (family style!).
Keep hummus and yogurt dip out so everyone can snack as they please during the movie too.