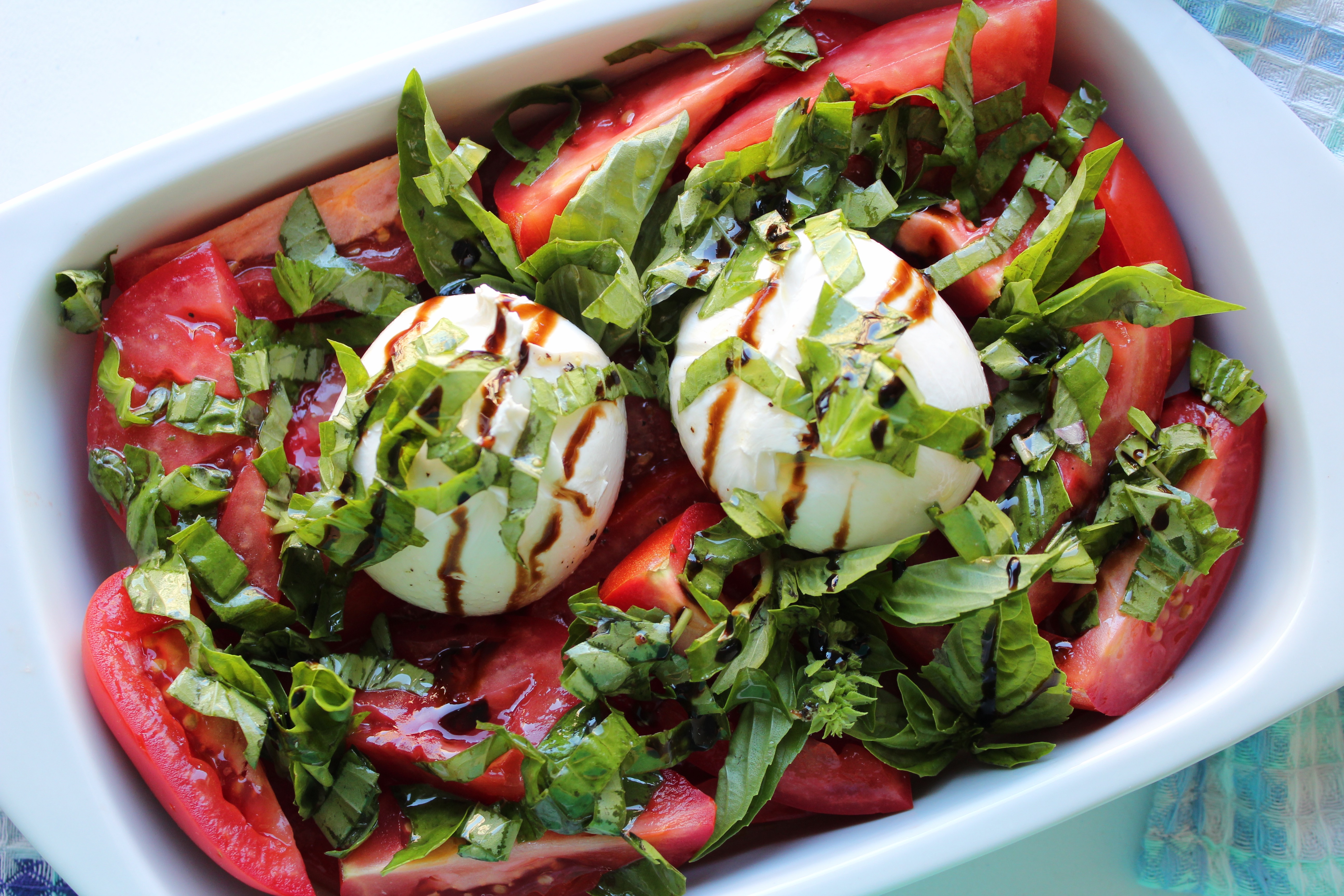 Step aside mozzarella, burrata came to play today.
Looks like it only took me two weeks before I came here with a non-recipe. But in my defense, is it really summer if you're not throwing fresh tomatoes and creamy cheese on a plate and calling it dinner?
So fresh. So summery. So not like the chilly rain I'm watching fall down as I type this (damn it, Seattle).
I live in a tiny studio with no garden, patio or anything of the sort and the freshest produce is either a 15 minute walk or Amazon Fresh delivery away. But still! Every time I make caprese I feel like I just walked in from a garden and effortlessly threw together something wonderful. I feel like my mom (who does grow tomatoes and basil) or Ina Garten (who probably invented tomatoes and basil)!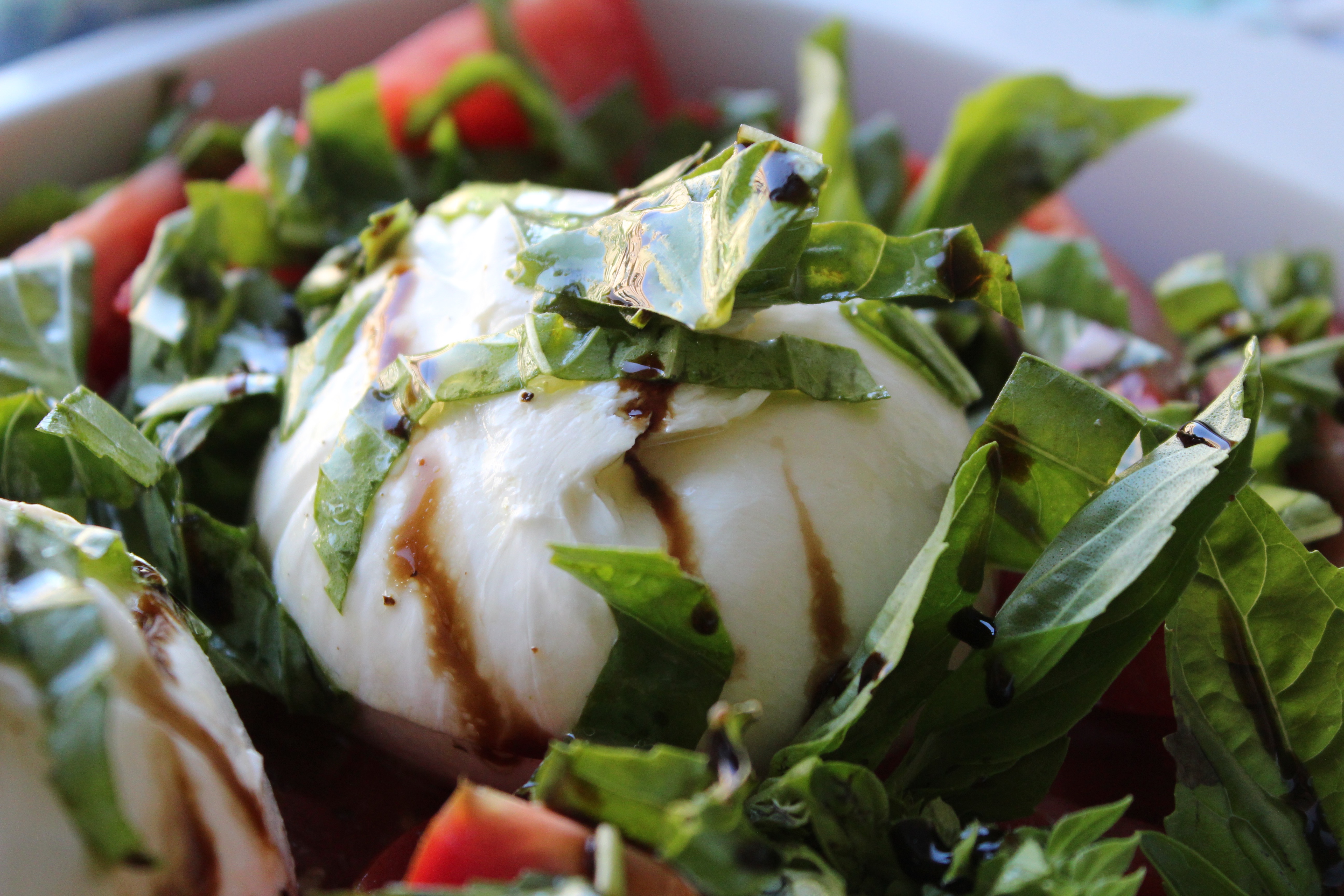 Burrata is like a love language to me and has almost ruined regular mozzarella for me (ALMOST). I will literally fight anyone who tells me they don't like burrata. Who looked at an already wonderful ball of cheese and was like "you know what this needs? a bunch of cream in the middle, that's what!" WHO DID THAT?! I need to be their friend please!
Most of the time I make a caprese salad I use cherry tomatoes and those little balls of mozzarella and add as much fresh basil as I can possibly stand (so that's, um, a lot of basil). Then I drizzle on olive oil, a little lemon juice, salt and pepper and it's good to go for me. Rarely measured and always eaten by the bowlful.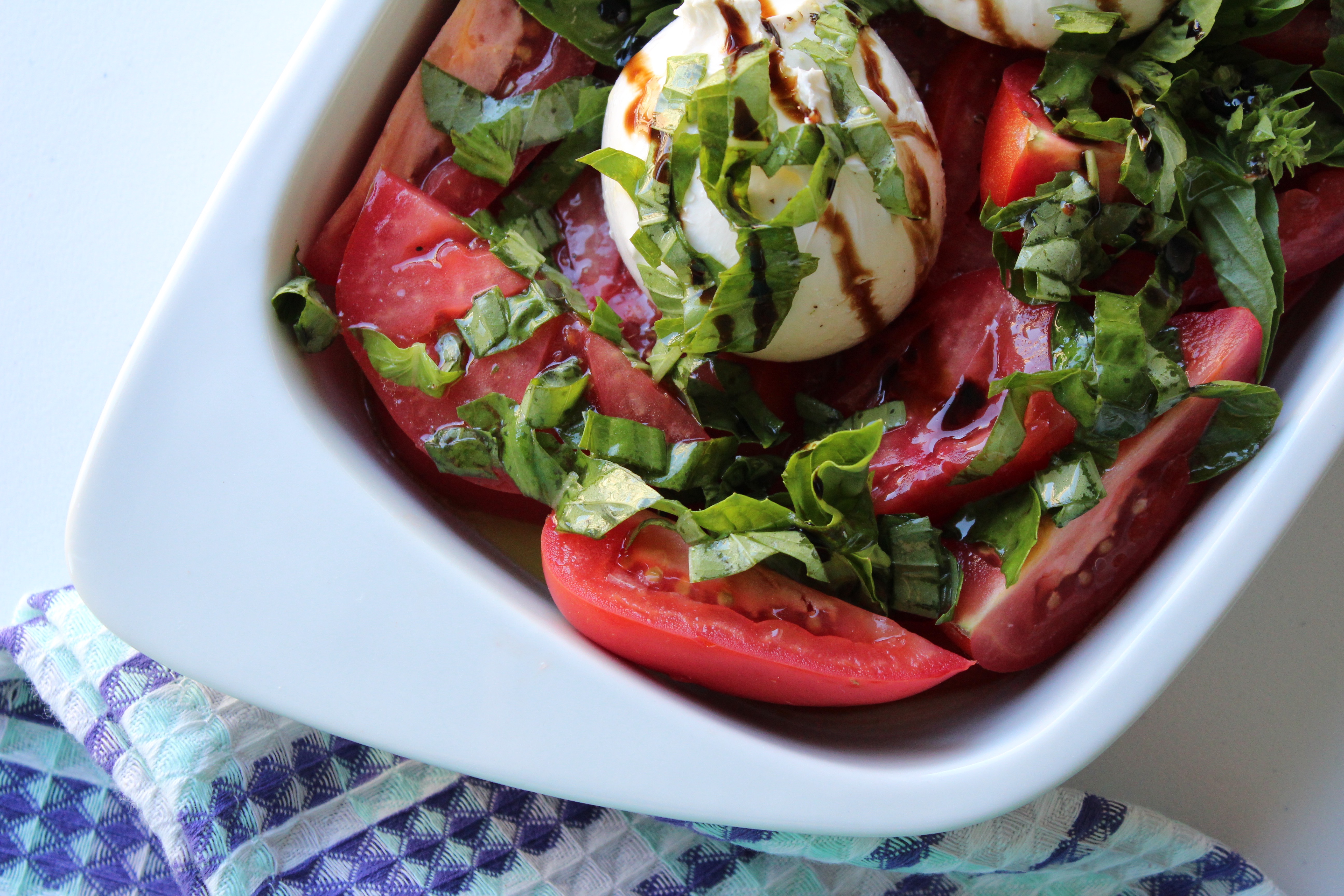 This version is more of a "company caprese" if you will. It looks pretty and fits perfectly next to a cheese plate and wine. All the wine, really. Be sure to let the person you love the most make that first cut in the cheese and watch their face fill with joy as that creamy filling starts to make it's way out.
Oh wait, I might be the only one who enjoys that. Did I just make this really weird? SORRY.
(Not sorry.)
This time I made it on a Saturday morning, took photos of it and then ate it for lunch for like 4 days straight. Just as good - even without the wine!
I created the recipe below to be helpful, but in all honesty you should do this to taste. A little of this. A little of that. As long as you have fresh tomatoes, basil and cheese it will never go wrong.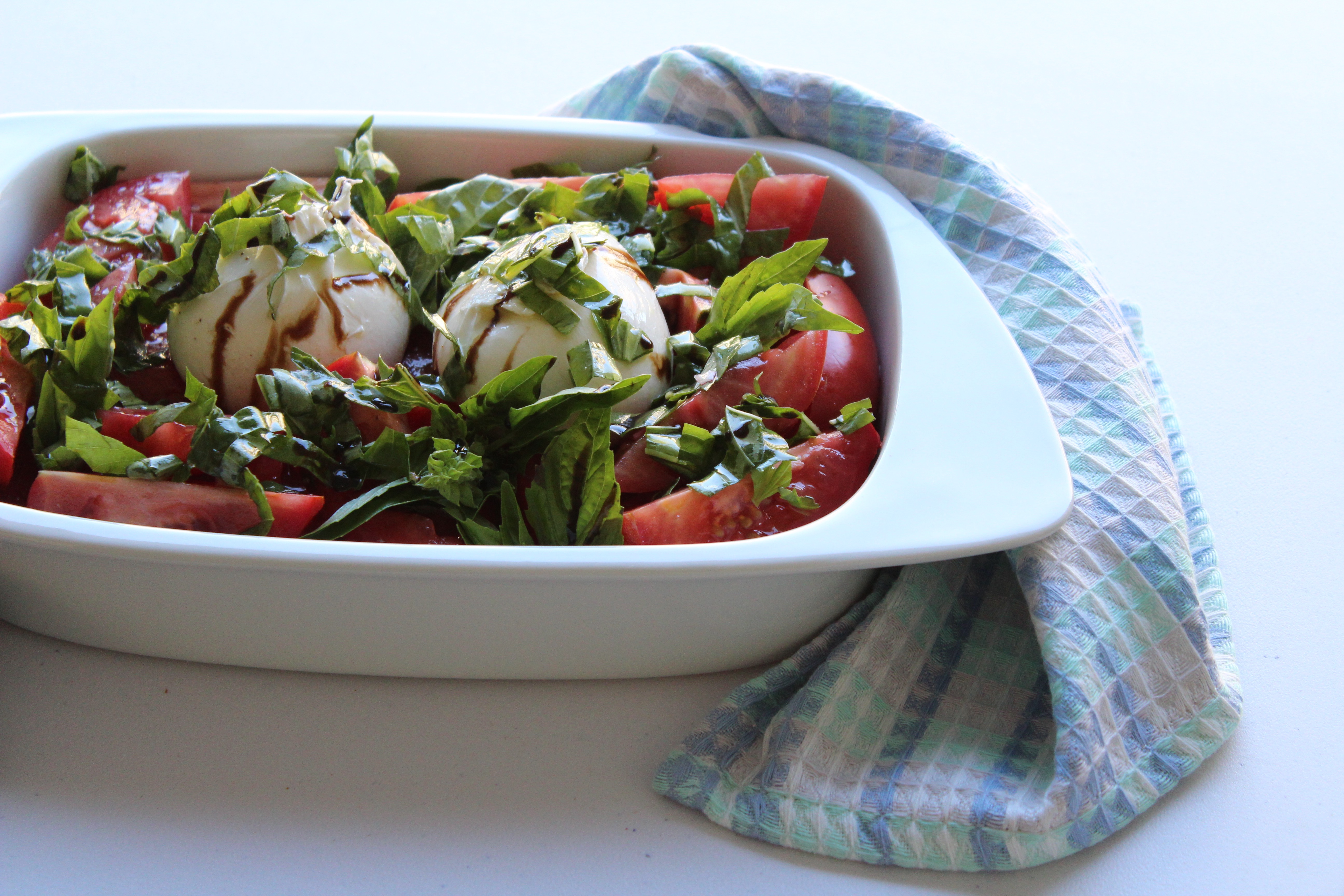 Print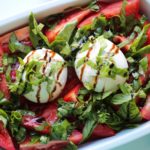 Burrata caprese
---
Total Time:

10 minutes

Yield:

2

-4

1

x
4

-

6

tomatoes, depending on size (I used a mix of roma and beefsteak)

2

balls of burrata
Basil, torn or cut into small strips (as much as you'd like!)

2 tablespoons

lemon juice

¼ cup

olive oil
Salt and pepper, to taste
Balsamic glaze (optional)
---
Instructions
In a small bowl or measuring glass, whisk together lemon juice and olive oil. Add half of your basil and stir to combine. Set aside.
Slice tomatoes and arrange in a large bowl or platter (I quartered some of my smaller tomatoes just to add texture, but you don't have to). Season tomatoes with salt and pepper, and arrange burrata on top.
Pour dressing over tomatoes and cheese. Sprinkle with remaining basil, drizzle on balsamic glaze (if using) and enjoy!