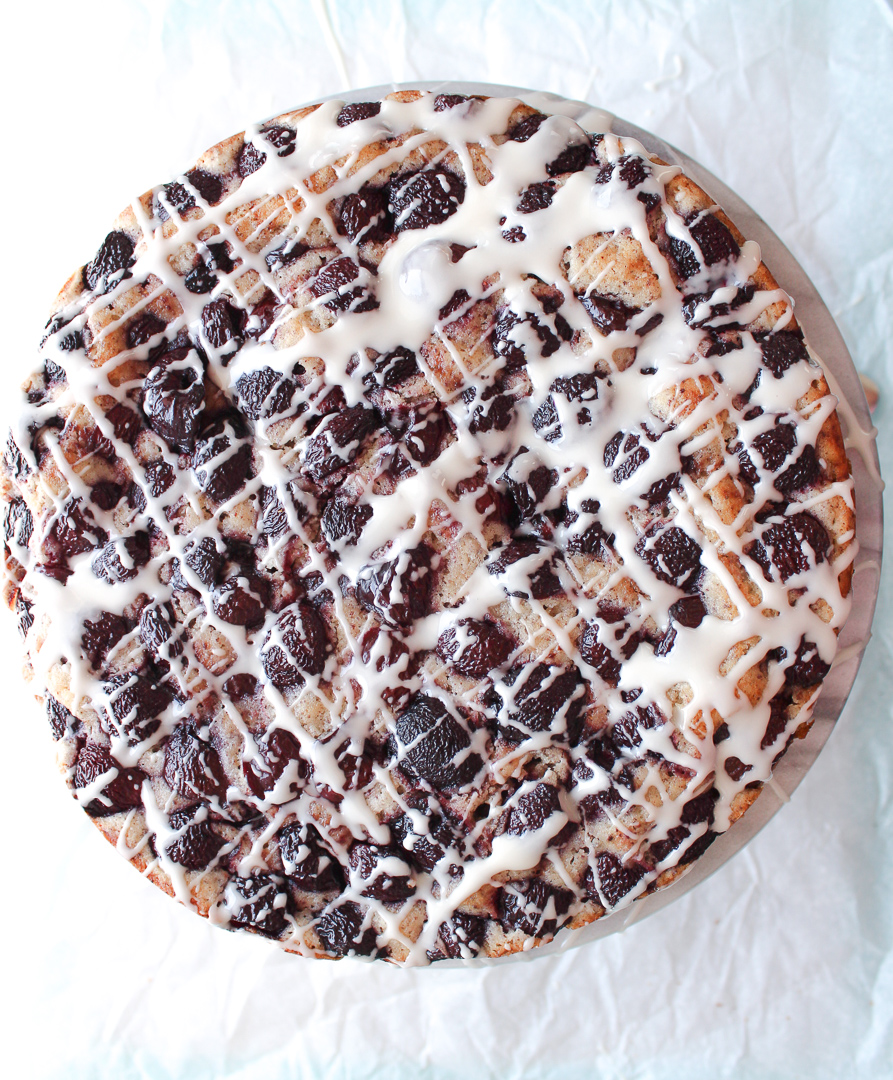 Oh yes, it's happening.
This cherry sumac cake was crazy inspired by Cardamom and Tea and these cherry sumac shortcakes. Never in a million years would I have thought to incorporate sumac into a sweet dish, but I will forever love the internet for introducing me to people who think this way.
I based this recipe off this simple strawberry cake I'm 100% obsessed with, with just a few updates to make it more of a snack cake.
What's a snack cake, you ask? Well the (very scientific) definition of a snack cake is a cake that you eat all day long. Morning to night. Never stop eating cake.
But hey, if you can't get past the idea of cakes being dessert, allow me to introduce you to the idea of breakfast dessert? We've also got lunch dessert, just got home from work dessert and dessert dessert.
(AKA second dessert.)
(Help me I have a problem.)
See, now I bet you actually prefer snack cake.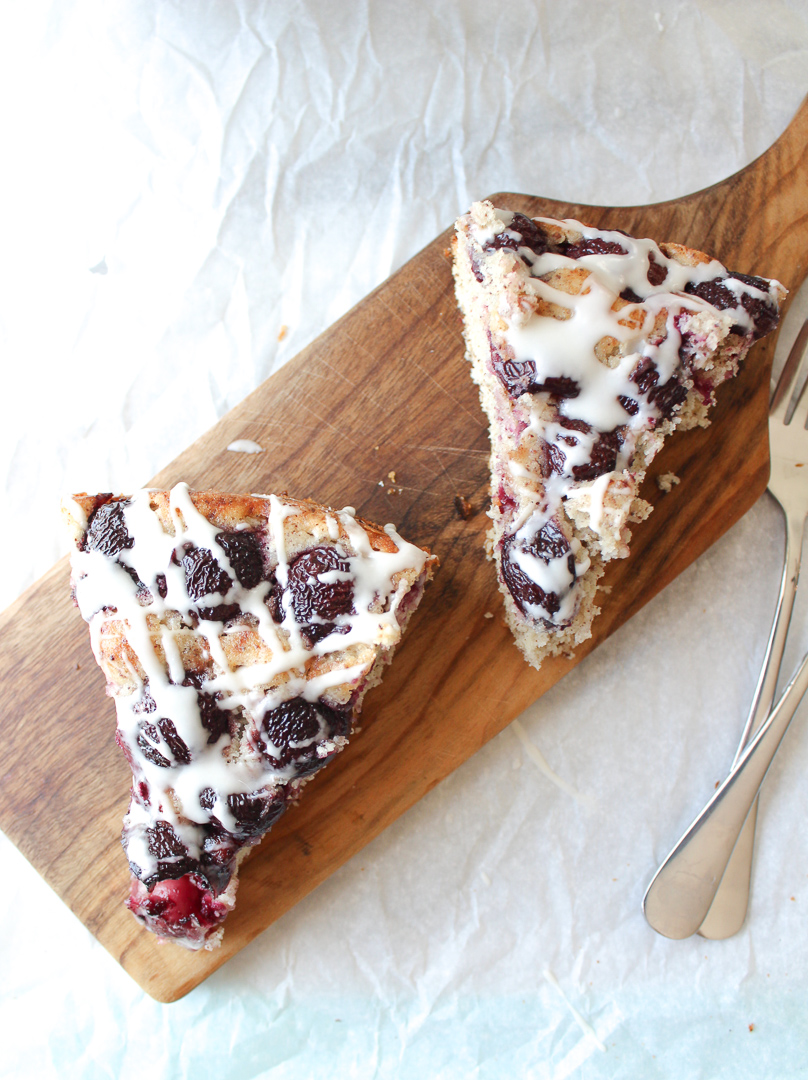 If you've never tried sumac before, I highly highly suggest you pick some up. As far as spices go, sumac is definitely on the fruiter side which makes it a perfect match for so many things. The lemony flavor goes so well with chicken and fish, almost all roasted vegetables and (now) cake! Just a few tablespoons of the good stuff mixed into this batter elevates this cherry cake to something special. The cherries get all sweet and juicy and pair perfectly with the almost-tart sumac flavor.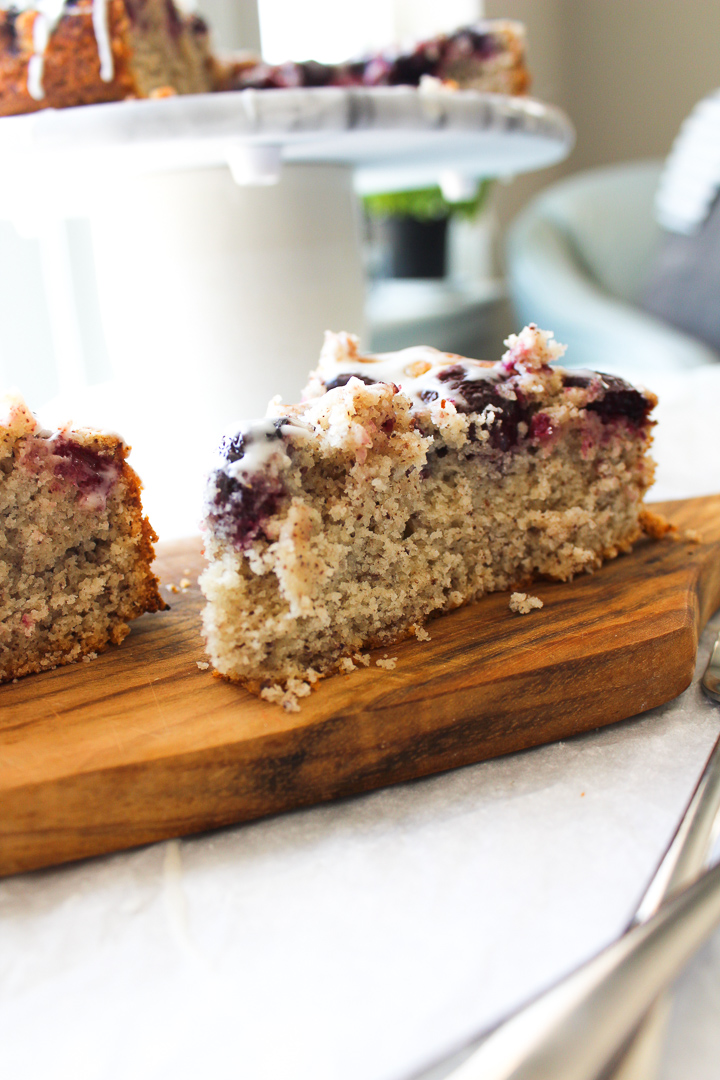 And the glaze! THE BOURBON GLAZE. Do snack cakes normally have a bourbon glaze on them? Probably not. But we're all adults here, so I'm certainly not worried. I originally wasn't going to do a glaze, but I first tested this cake when I was also making this cherry chipotle chicken and when I added bourbon to that sauce I accidentally-on-purpose poured it into a bowl of powdered sugar as well.
It happens.
If glaze isn't your thing, this cake is perfectly wonderful on its own. A dollop of whip cream works too. Or ice cream! Or I guess you could actually just drink some bourbon while eating the cake?
Snack cake. It's a beautiful thing.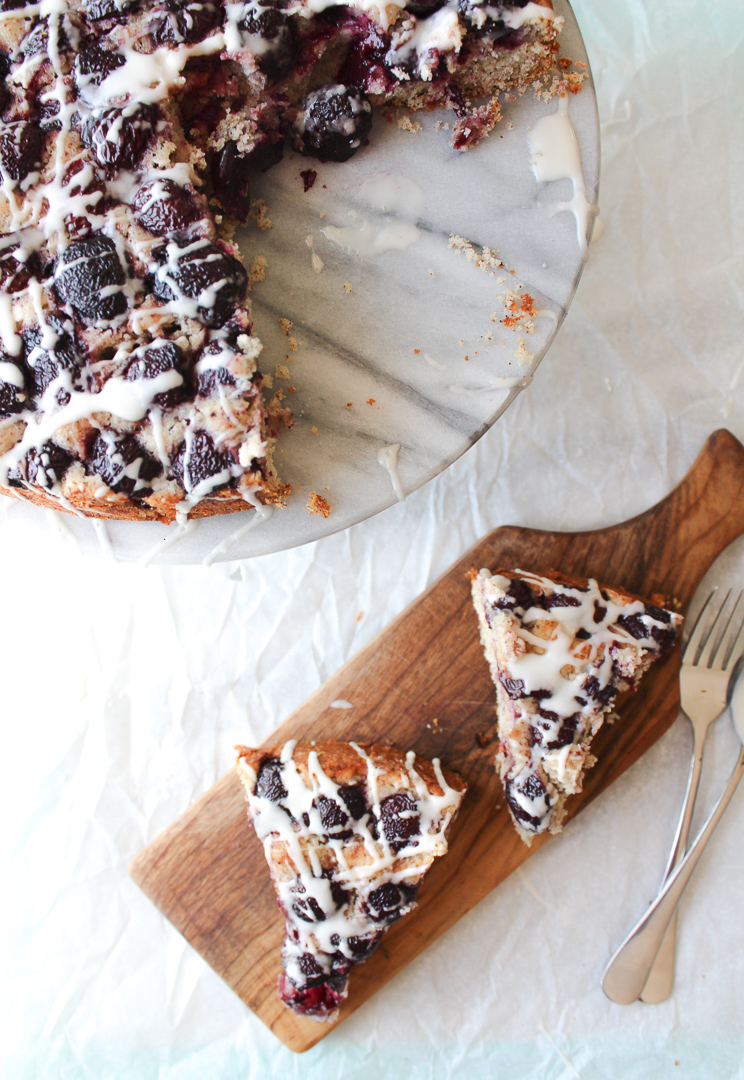 Print
Cherry sumac cake with bourbon glaze
---
Total Time:

1 hour 10 minutes

Yield:

8

1

x
1 ½ cups

flour

2 tablespoons

sumac

1 ½ teaspoon

baking powder

½ teaspoon

salt

1

stick (8 tablespoons) butter, softened

1 cup

sugar

1

egg

¾ cup

buttermilk

1 teaspoon

vanilla

1

lb cherries, pitted and halved
Bourbon glaze:
¾ cup

powdered sugar

3 tablespoons

bourbon
---
Instructions
Preheat oven to 350. Butter a 10-inch springform pan and set aside.
Whisk together flour, sumac, baking powder and salt in a small bowl. Set aside.
In separate bowl, cream butter and sugar (hand mixers work for this!) until pale and fluffy.
Mix together egg, buttermilk and vanilla and add to butter and sugar. Mix to combine.
Add dry ingredients and combine. You want to incorporate all the flour, but don't overmix!
Pour batter (it will be a little thick - don't worry) and spread into pan. Arrange cherries, cut side down, over the top. You want them to be in one layer, but a little overlap is okay. Whatever you can't fit is now a snack!
Put cake in oven and bake for 10 minutes, then lower heat to 325 and bake for 45-50 minutes until top of cake is lightly browned.
Let cake cool before glazing.
Make the glaze: Mix powdered sugar and bourbon until a smooth glaze forms. Pour or drizzle as much as you want over cake, and serve the rest on the side.
Prep Time:

10 minutes

Cook Time:

1 hour