10-minute sautéed kale is the quickest, easiest side for any dish! All you need is kale, oil, garlic and salt and a few minutes for this one. Serve alongside your favorite meats, roasted vegetables or even use as a base for a salad or grain bowl!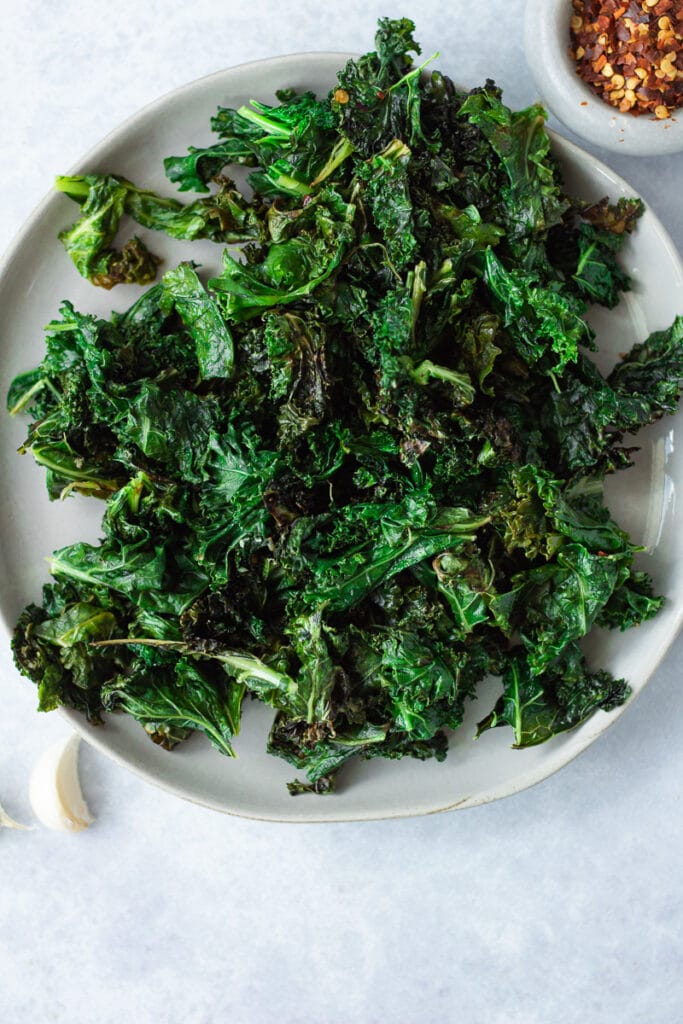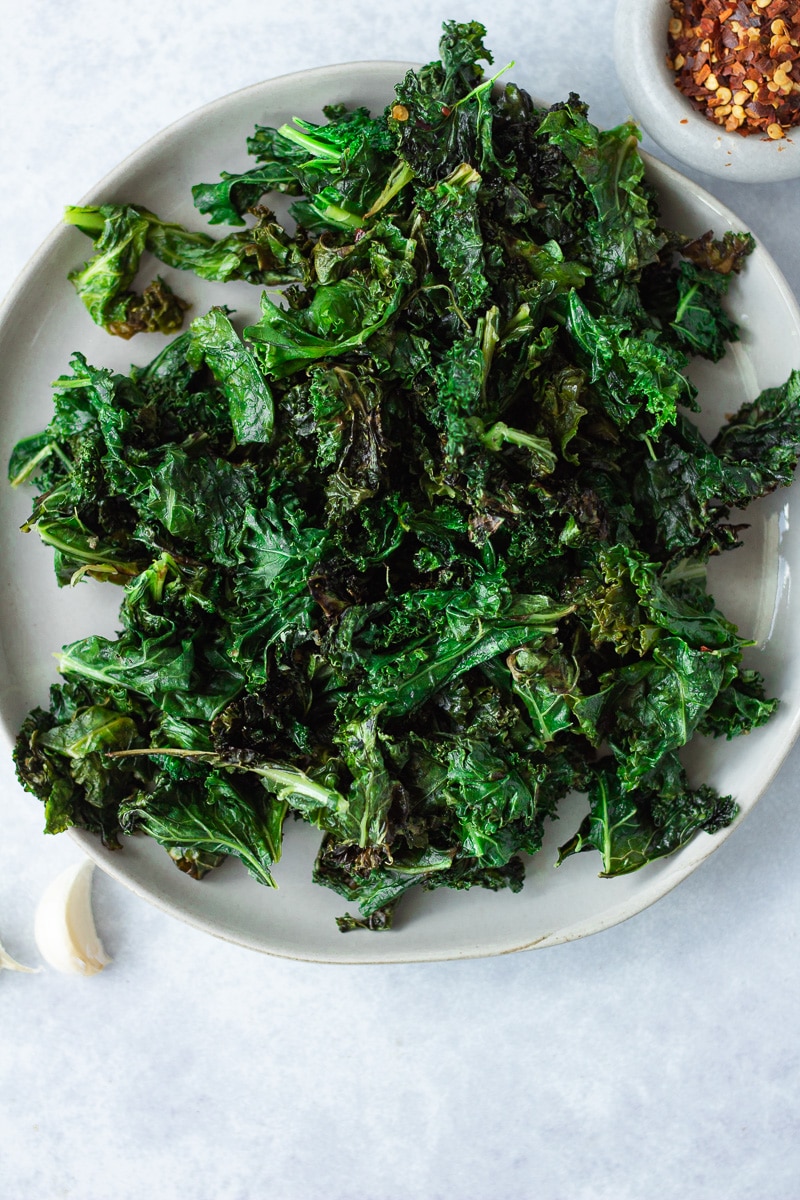 Print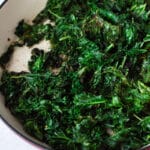 10-minute sautéed kale
---
Author:

Mansee

Total Time:

10 minutes

Yield:

4

(as a side)

1

x

Diet:

Vegan
Description
10-minute sautéed kale is the quickest, easiest side for any dish! All you need is kale, oil, garlic and salt and a few minutes for this one. Serve alongside your favorite meats, roasted vegetables or even use as a base for a salad or grain bowl!
---
2 tablespoons

oil (olive oil or anything neutral)

1

lb kale, tough stems removed and leaves roughly chopped (about

6 cups

)

¼ teaspoon

salt 

1

-

2

garlic cloves, grated or minced

¼ teaspoon

red pepper flakes (optional)
---
Instructions
Heat 2 tablespoons oil in a large skillet over medium-high heat.
When oil is hot, add ½lb kale to pan. Cover for 1-2 minutes to let greens start to wilt.
Remove lid and use tongs to toss kale around, making sure it all gets coated with some oil.
Let cook, tossing 1-2 more times, for another 3 minutes. The kale should be softened and bright green, but not totally wilted. 
Add ¼ teaspoon salt and 1-2 grated or minced garlic cloves and ¼ teaspoon red pepper flakes (if using) and toss to combine. Let cook for another minute, or until kale is completely cooked through and you start to see some crispy leaves.
Serve warm or at room temperature.
Notes
This recipe is super forgiving and scalable depending on how much kale you have/need. You can tweak the oil, salt, etc. as needed while cooking
I add the garlic toward the end to make this dish extra garlicky, and to ensure the garlic doesn't burn. If you want to mellow that flavor out a bit, feel free to add the garlic when you uncover the kale after cooking the first few minutes
This kale goes with just about anything - specific ideas below if you're looking!
Prep Time:

5 minutes

Cook Time:

5 minutes

Category:

Side Dish

Method:

Stovetop
A couple years ago I posted a recipe for 5-minute kale, and while I still stand behind that one, I have, over time, created a version that feeds a few more people and takes a few more minutes, but is also basically foolproof. So now you get 10-minute kale.
Stay tuned for 15-minute kale probably coming in 2022.
All jokes (assuming you found that as funny as I did??) aside, this sautéed kale is still one of my go-to side dishes. It's healthy, goes with basically anything and, when I'm really feeling it, makes for a perfect base of a meal. See, it goes from side dish to main star with barely any effort.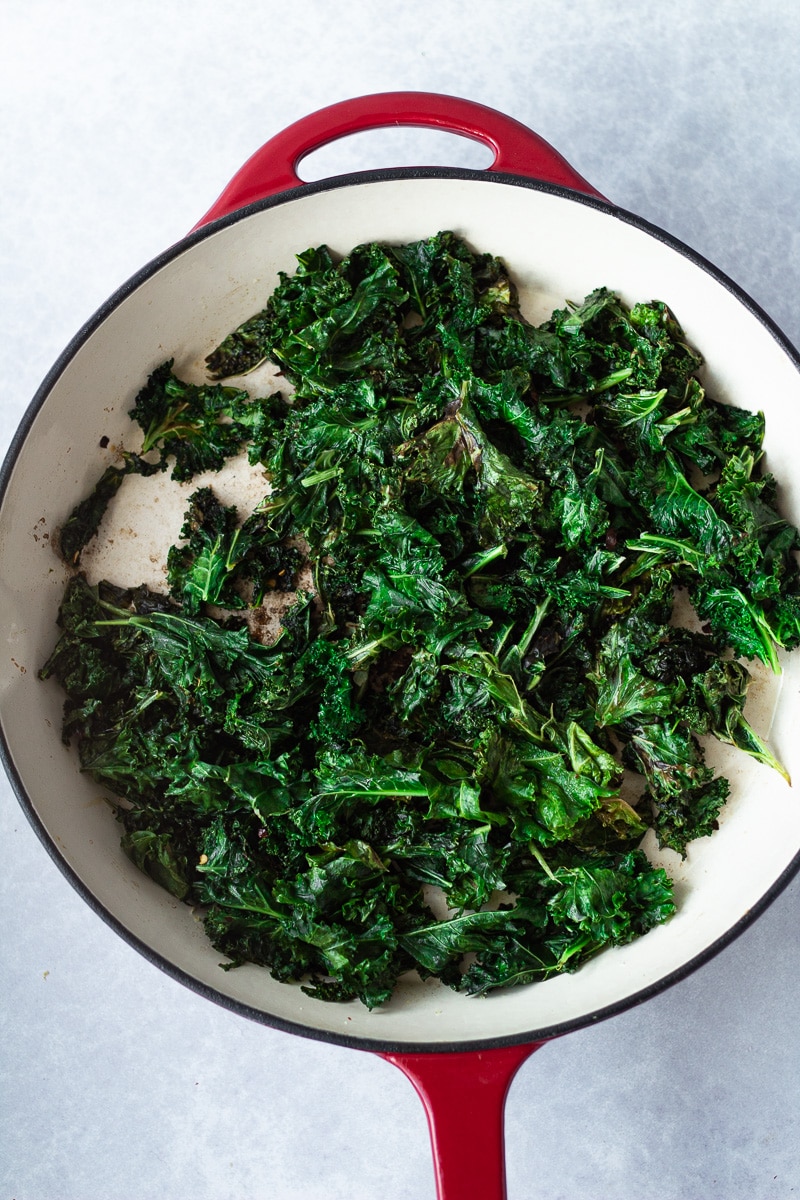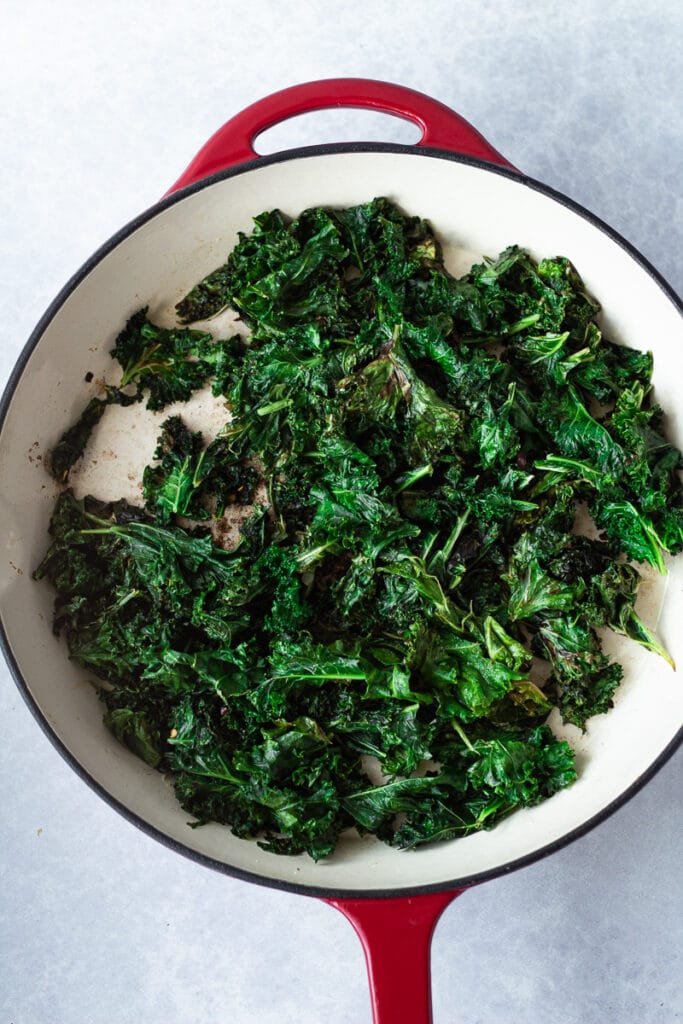 Beyond the trend
Listen, I get it. Kale is annoying. But it's also not going anywhere any time soon! If you're someone who finds kale too bitter, but wants to eat more of it, I highly suggest sautéeing it like this, with lots of garlic, to soften that a bit.
Another reason I turn to this recipe again and again is because kale can hang in the fridge for a while, so I don't worry as much about it going bad 25 seconds after I buy it (looking at you SPINACH). To make this even easier (and quicker!), take a few minutes after you come back from the store or farmer's market to wash, de-stem and chop your kale. Keep it covered in the fridge, with a paper towel to absorb extra moisture if needed, and then just grab what you need when you're ready to cook. Great for weeknights when you REALLY don't want to clean off tiny kale leaves from your counter.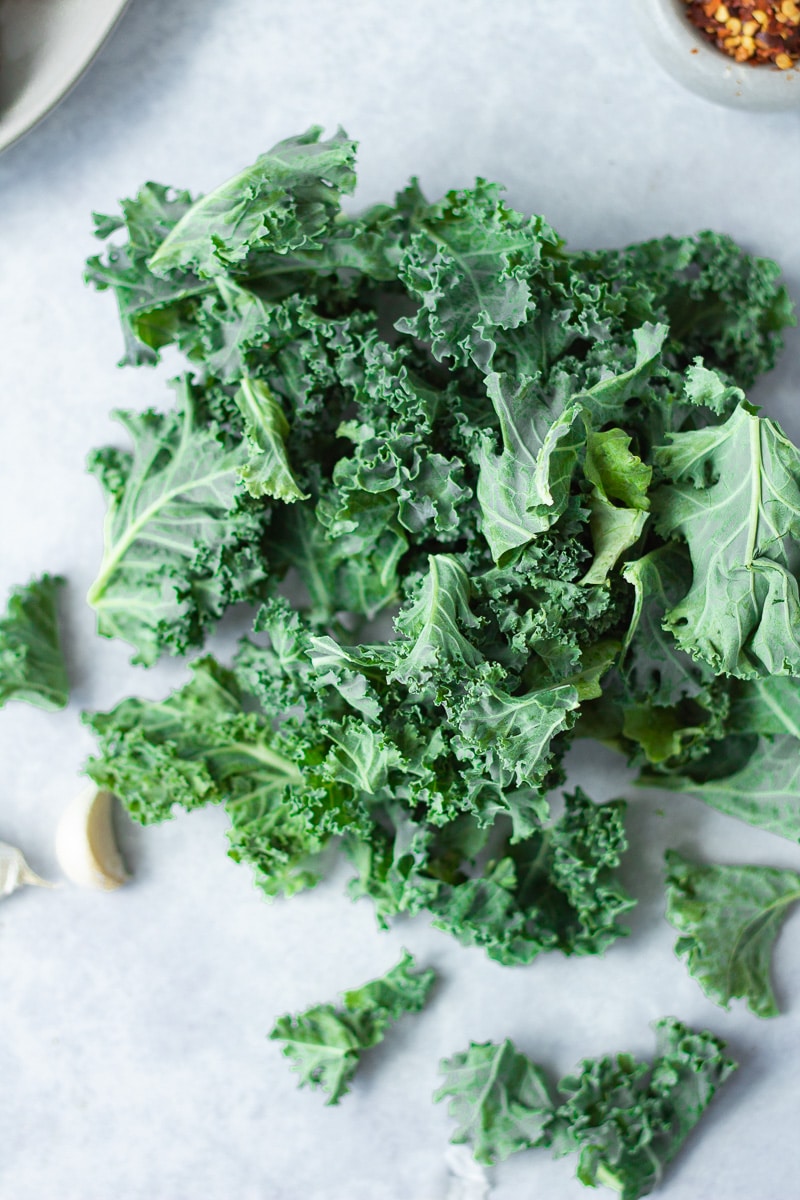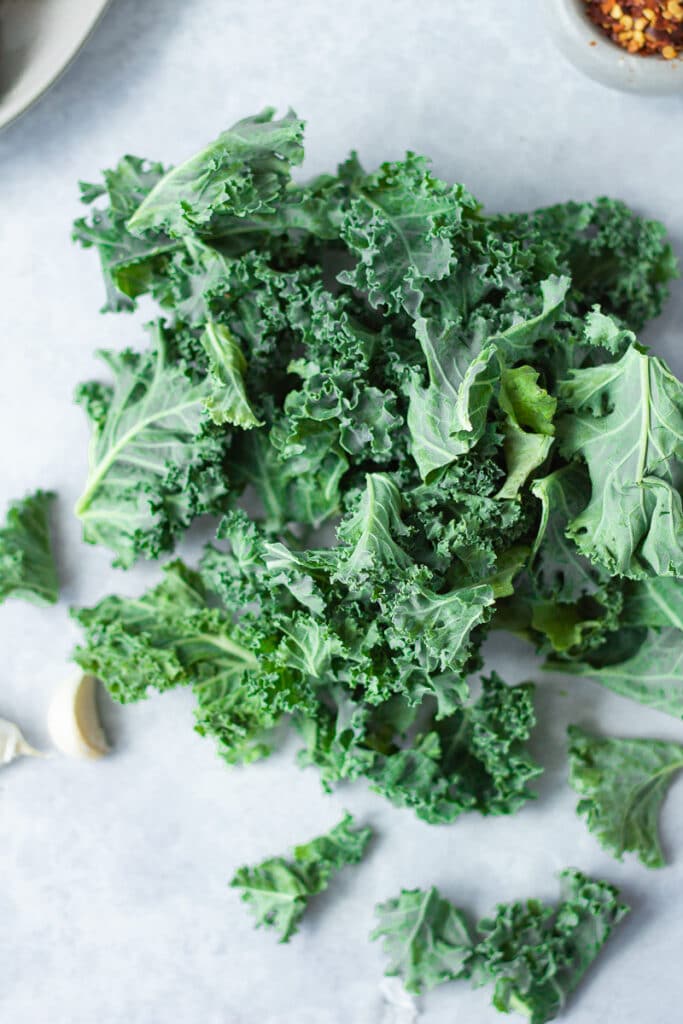 Ways to use kale
As a side dish, I like to eat this 10-minute sautéed kale alongside pretty much any sort of main. Because we're pretty much just flavoring the kale with garlic, it'll go with anything! Try it with my peruvian-style roast chicken, skillet fajita pork chops, or even this creamed spinach chicken skillet (double greens!).
I also sometimes just pile it into a bowl and use it as a base for any sort of roasted meat or vegetable, or a kale-forward grain bowl. Always a nice, easy healthy and filling option.
And if that's not enough, if you happen to have a lot of kale, want to eat more kale, or just like a little list of recipes, please see below. 🙂
(Clearly kale is great in soup and salads.)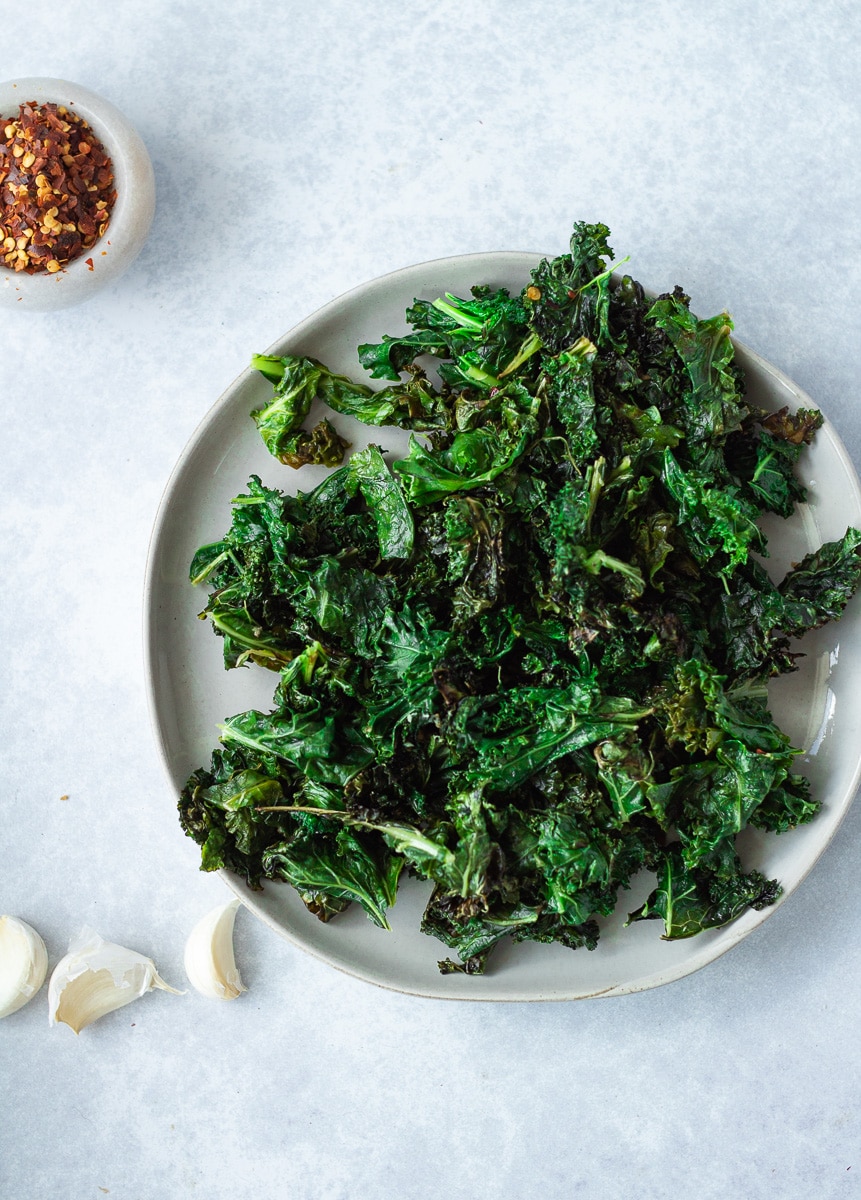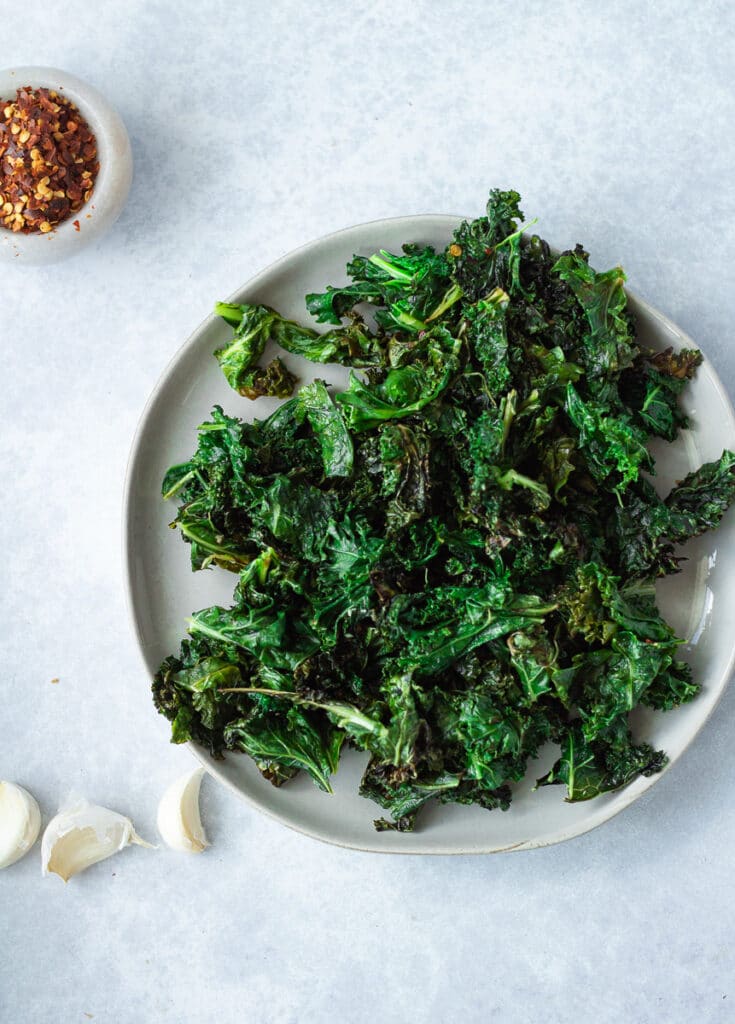 Making 10-minute kale
Okay, it's so easy!
First you heat up a couple tablespoons of oil in a large pan. I generally use my 12-inch cast iron because I just always have it out, but any kind of large frying pan will work. You just want enough surface area so the kale cooks quickly.
Once the oil is hot, add all your kale and stir it a bit so the oil starts to coat. Then cover and let it cook for 1-2 minutes. This will steam the kale a bit so it wilts down and is easier to cook. This also speeds up the overall cooking time, so don't skip if you want speedy kale!
Remove the cover, toss the kale around and then let it cook, uncovered for about 5 minutes. During this time you'll want to toss it again 1-2 more times, so don't walk away. At the end of this part, the kale should be beautifully bright green and softened, but not totally wilted. The smaller leaves should also start to be a little crispy (this is GOOD)
Add your garlic, salt and red pepper flakes (if using) and toss again. Then just let it go for another minute or so and you're done. You'll have perfectly sautéed kale with a few crispy-chewy pieces that are total perfection.