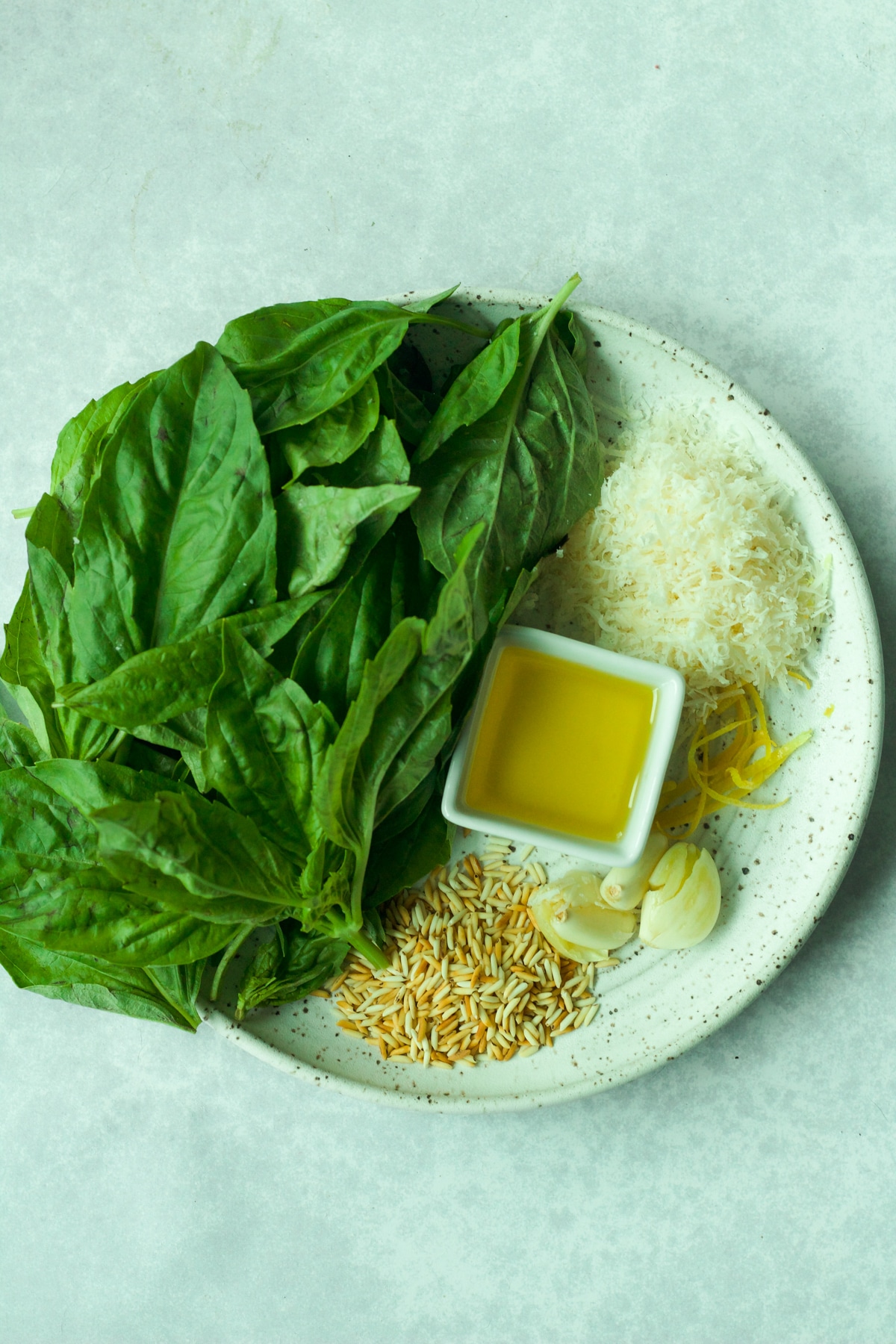 If you, like me, find yourself swimming in leftover basil every summer either because it's taking over your garden OR you just keep buying it at the grocery store because it feels like the right thing to do, you need a good arsenal of recipes to use up this beautiful summer herb.
Obviously, if you have some pine nuts (or no nuts!), parmesan cheese and olive oil one of the best ways to use up basil is to make a batch of basil pesto. Any leftover pesto will stay in the fridge for a week or the freezer for 3-6 months, which you can use to make quick pesto pasta, add to grain bowls or drizzle on grilled or roasted meats and vegetables.
For something even easier, just grab the best tomatoes you can find and some fresh mozzarella and make a caprese salad. The best!
Keep reading for some of my favorite basil recipes + tips for keeping it fresh for as long as possible!
Best way to store leftover basil (and keep it fresh!)
Storing leftover herbs can be tricky, but I think one of the easiest ways to keep basil fresh is to treat it like a bouquet of flowers - do this and you'll get a good week or 2 of fresh basil to throw in all your favorite dishes.
To store:
Trim a little bit of the stems at an angle (about 45 degrees).
Place basil in a glass of water. Try not to get any leaves in the water.
Cover loosely with a plastic bag.
Store at room temperature. If your kitchen is exceptionally hot, you can keep your basil in the fridge but it likely will only last about 3-5 days.
Change out the water every few days to keep it fresh.
Can you freeze basil?
Yes! There are two ways to freeze basil. If you have a TON of basil, freezing is a great way to preserve it so you can use it for months.
Freeze fresh basil:
Bring a pot of water to a boil and blanch the fresh basil leaves for 10 seconds.
Immediately plunge the basil into a bowl of ice water.
Dry basil leaves, squeezing out as much water as you possibly can (a salad spinner is helpful here)
Pick the leaves off the stem and lay them on a parchment paper-lined baking sheet in a single layer.
Freeze for at least 2 hours or until each leaf is individually frozen. Then place all leaves in a bag or container to store in the freezer.
You can defrost the leaves and use the basil as you would fresh, however I find they aren't great to use for very basil-forward salads like a caprese salad. But works great for sauces and stir-frys!
Freeze basil cubes:
Add basil to a food processor with just enough olive oil to help break it down and a little lemon juice or lime juice.
Blend until the basil is very finely chopped (alternatively, you can chop by hand but that does take a little while).
Spoon basil into an ice cube tray. I like to drizzle a tiny bit of extra olive oil on the top of each cube to really help preserve the basil.
Use basil cubes in pasta sauces, soups or warm up and drizzle on top of cooked chicken breasts or thighs or any kind of fish or shrimp.
Recipes to use up extra basil
And now, here are some delicious ways to use up your basil!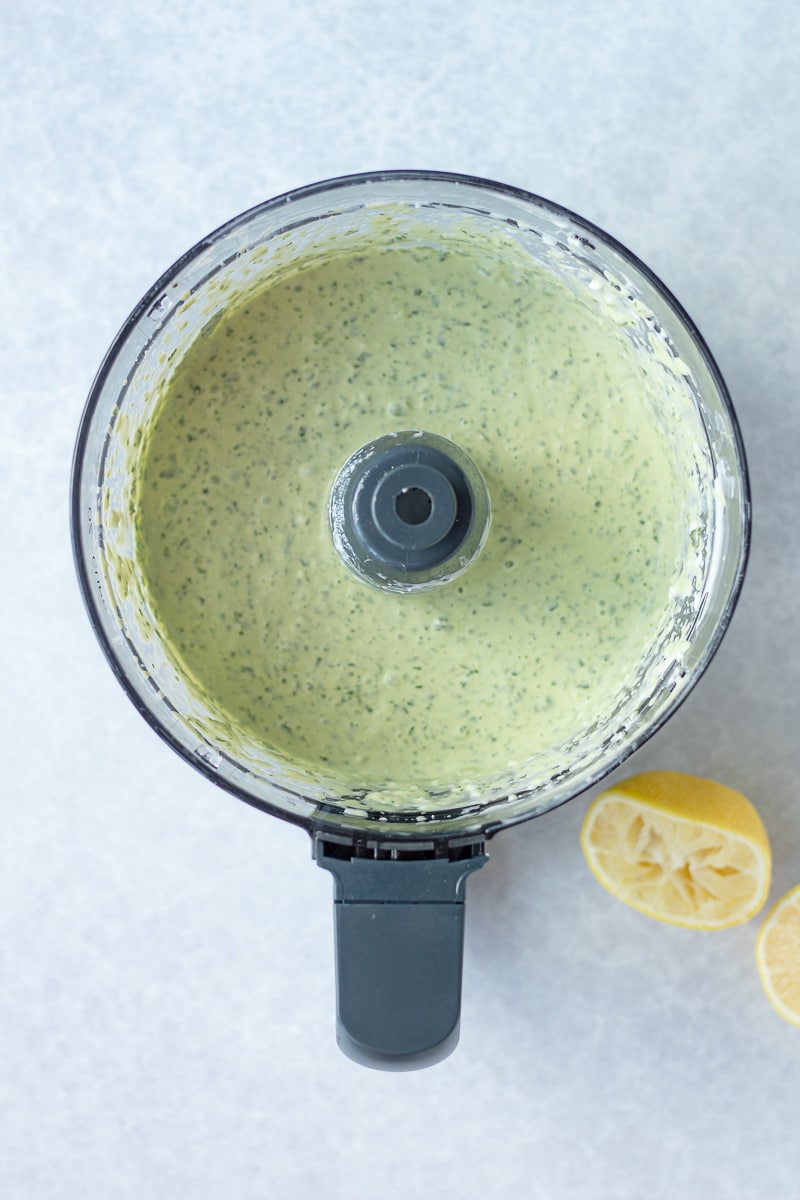 Pesto & sauces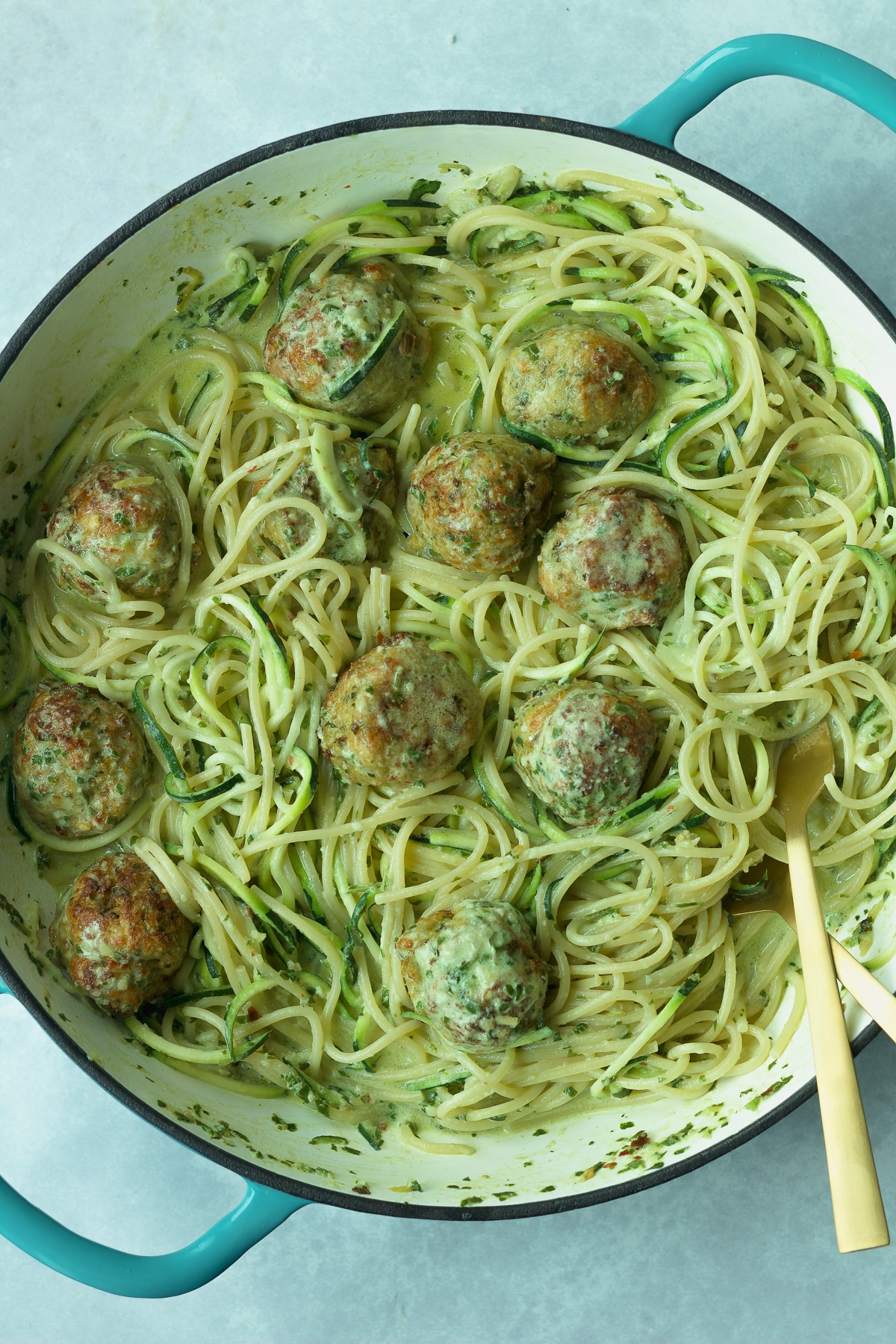 Pasta dishes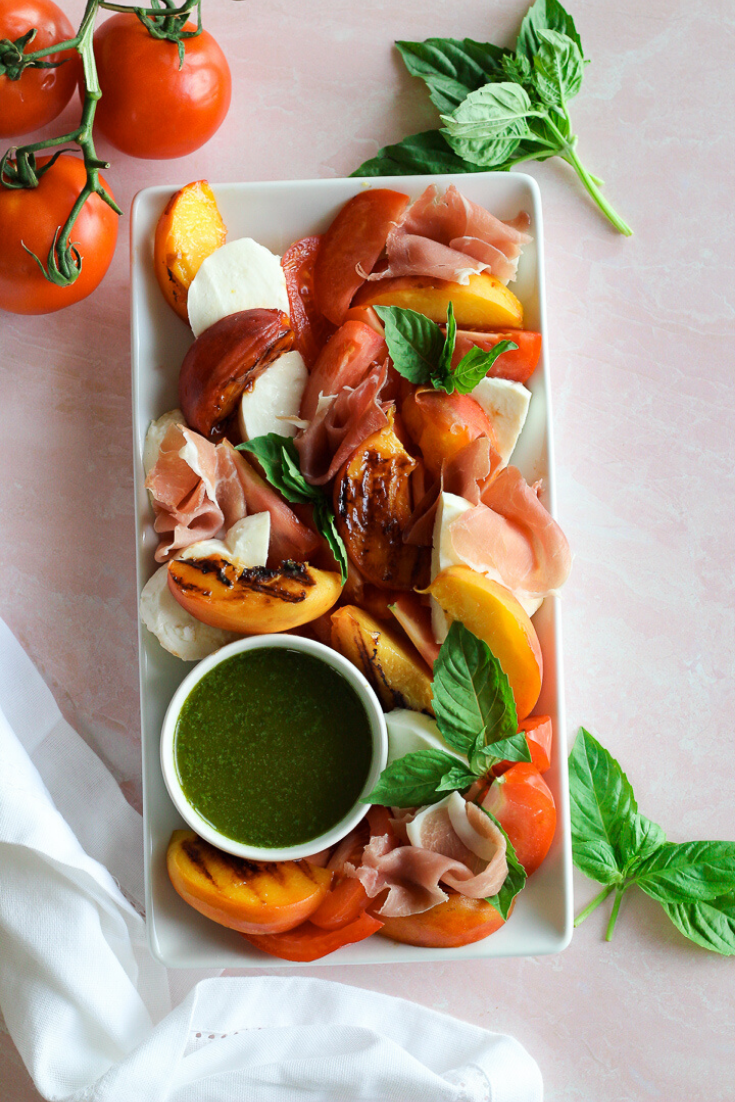 Salads, soups & more!